Block Break 7 Newsletter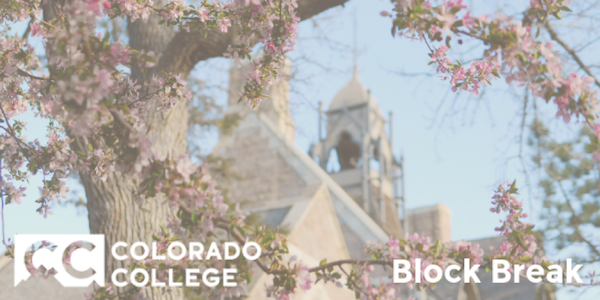 Dear Parents and Alumni,
Throughout Block 7, we celebrated our graduating seniors' success in landing post-graduate opportunities. CC students leverage their liberal arts experience to pursue a range of jobs, fellowships, and graduate degrees. I am excited to share some of their plans.
Several students have received prestigious international fellowships. Harrison Raine '19 was awarded a Watson Fellowship for his project, "The Ecological and Societal Balance of Wildfires." Over the year-long fellowship, Harrison will travel to Canada, Greece, South Africa, Australia, and Chile to learn about fire history, ecology, and management. CC also boasts a record six Fulbright winners, including seniors Camilla Fuller '19, Fulbright English Teaching Assistant Grant, Thailand; Lindsey Aronson '19, Fulbright English Teaching Assistant Grant, Spain; Claire Derry '19, Fulbright English Teaching Assistant Grant, Moldova; and Amanda Martin '19, Fulbright Research Grant, South Africa.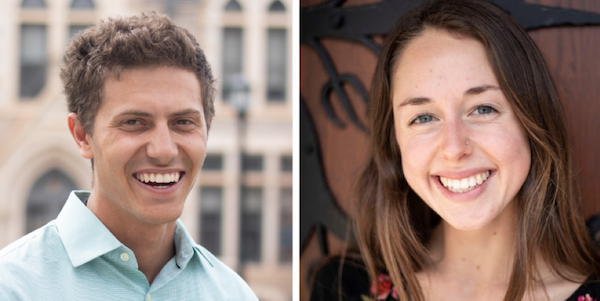 Watson recipient Harrison Raine '19 and Fulbright recipient Camilla Fuller '19. Camilla was awarded a Fulbright English Teaching Assistant grant to Thailand, where she will teach at a public school and learn about Thai culture and customs.
Many students will continue to pursue their academic interests in graduate school and several have received national scholarships. AnErasmus Mundus Scholarship will support Ines Siepman's '19 attendance at the University of Sheffield's School of Health and Related Research in the United Kingdom and then Maastricht University in the Netherlands. Keenan Amer '19, who played on the men's soccer team all four years, received a NCAA Postgraduate Scholarship. Keenan is studying to take the MCAT in preparation for applying to medical school.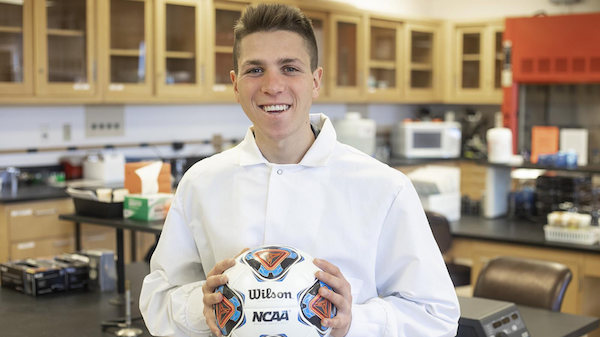 Keenan Amer '19 will graduate in May with a major in Organismal Biology and Ecology. He played defense on the men's soccer team during his time at CC.
CC partners with Colorado nonprofit organizations to offer senior opportunities through our Public Interest Fellowship Program. Among the 15 graduating seniors who will serve as yearlong fellows are Mateo Parsons '19 (Bell Policy Center), Miguel Mendez '19 (Colorado Center on Law and Policy), and Lam Quynh Vo '19 (Colorado Consumer Health Initiative).
And, of course, our seniors have secured jobs with a variety of businesses and organizations. A few examples: Leah Veldhuisen '19 will work for the Aspen Center for Environmental Studies as a naturalist, Lily Chen '19 will work as a software engineer at Rapid7, Adam Jolly '19 will be a business analyst at Lexidyne LLC, Mary Rose Donahue '19 will serve as a teacher in Colorado Springs School District 11, and Julia Greene '19 will work as an actress with Theatreworks in Colorado Springs.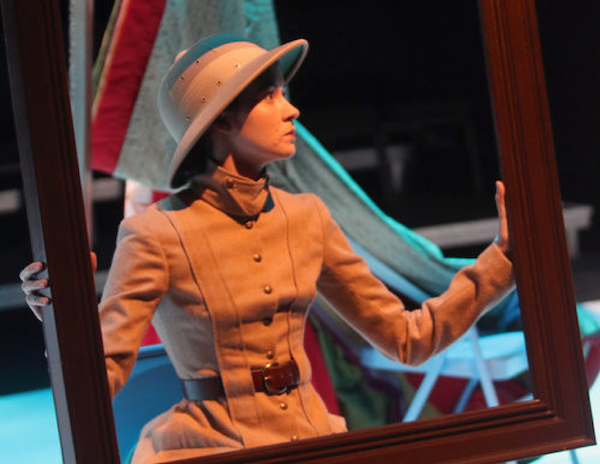 Julia Greene '19 stars as Isabella Bird in the 2017 theatre production, "Top Girls." Julia will graduate with a major in Theatre and a minor in Film Studies. She is a member of TWIT, CC's improvisational comedy troupe.
Our 2018-2019 Post-Graduate Report offers a more comprehensive look at student outcomes. The five-year-out report shows that 42 percent of the Class of 2012 and 46 percent of the Class of 2013 are pursuing or have completed one or more graduate degrees. Additionally, 17 percent of the Class of 2012 and 14 percent of the Class of 2013 have started a company, underscoring the innovative spirit of our students and alumni. Across the board, our graduates are engaged in their communities, with 89 percent of the Class of 2012 reporting involvement in community-service or philanthropic endeavors.
We are proud of our seniors! I look forward to celebrating their accomplishments with families and friends at Honors Convocation on May 7 and Commencement on May 19, and invite alumni and friends to live stream these celebrations.
Warm regards,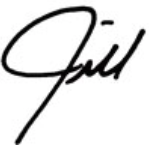 President Jill Tiefenthaler