President's Council
The President's Council is a representative body of students that serves in an advisory role to the President of the college, and as ambassadors for the college. Members of the President's Council will have the unique opportunity to make valuable connections with fellow students, faculty, staff, administrators, and distinguished visitors at Colorado College. The Council will meet with the President and/or various college and community leaders at least once per block.
2018-2019 Academic Year Members:
Annie Brandstrader '19
Annie Brandstrader is a senior Mathematical Economics Major from Chicago. In addition to being a part of President's Council, she is also the President of her sorority, Delta Gamma, and the communications chair for the Investment Club. Over this past summer, Annie worked at Mesirow Financial Currency Management in Chicago where she learned about currency risk management. During her free time, Annie enjoys playing intramural sports, eating food, and hanging out with friends.
Maylin Cardoso Fuentes '19
Maylin is a senior Political Science major originally from Germany and Cuba. Her passions lie in business, economic development, and innovation. Last Summer, she worked as an Economic Development intern at the Colorado Springs Chamber & EDC to support the retention, expansion, and attraction of businesses in the Pikes Peak region. Maylin has also been deeply involved with the QUAD Innovation Partnership since Summer 2017. On campus, she serves on the leadership board of the Women In Business initiative and actively participates in the C+5 video game club. In her free time, she enjoys spending time with her friends, driving and geeking out about fast (German) cars, doing art, enthusing about fashion, and hiking.
Tselate Dawit '19
Tselate Dawit is a senior Philosophy major from Aurora, Colorado. She was born and raised in Ethiopia but moved to Colorado when she was almost 10 years old. She is a member of the BSU on campus, as well as a S.A.I.L mentor. She works for the ILL department of the Library and has also worked on a few different musical productions over the past three years. She studied abroad in South Korea last year and is currently studying Korean in her own free time. She also enjoys watching movies, cooking, and looking for new adventures.
Veronica Fernandez-Diaz '19
Veronica Fernandez-Diaz is a senior majoring in Sociology. She was born in Mexico but grew up in Colorado since she was six years old. She is currently a DACA (Deferred Action for Childhood Arrivals) recipient. The course "Globalization and Immigration in the US-Mexico Border", where she volunteered at the CARA Family Detention Pro Bono Project, in addition to her personal experience as an immigrant, inspired her passion for immigration work. On campus, Veronica has worked at the Office of Admission as the Outreach and Access Intern. She currently serves as a member of the Honor Council, a member of the CEL Certificate Program, a mentor for the Bridge Scholars Program, and a research assistant with the Sociology Department. In her free time, Veronica loves watching spoken word, learning to play the violin, and listening to music.
Cash Forster '19
Cash is a senior Mathematical Economics Major, hailing from Norman, Oklahoma. In addition to President's Council, Cash is involved in Greek Life as a part of the fraternity Phi Gamma Delta (FIJI), and also as the president of The National Society of Leadership and Success. Outside of these extracurricular activities, his hobbies include snowboarding, working on cars, speaking Italian, and listening to music.
Brianna Fuentes '21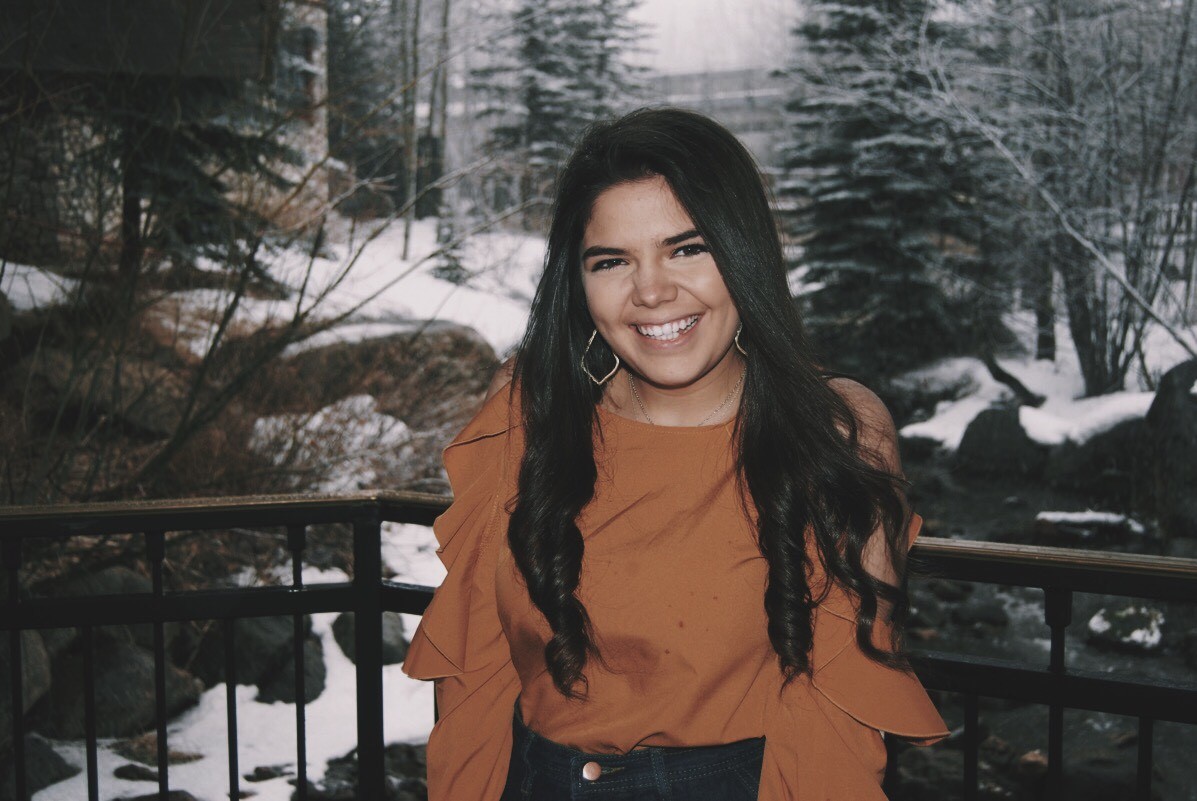 Brianna Fuentes is a sophomore from Waller, Texas pursuing a double major in Computer Science and Math as well as a minor in Spanish. She is a member of Best Buddies, serves as director of new member education in Delta Gamma Sorority, and works as an Admissions Ambassador and outreach and access intern in the admissions office as well as a peer intern in the wellness resource center. Additionally, she is a New Student Orientation Leader for Colorado College. This past summer Brianna studied abroad in Spain through CC. In her free time Brianna enjoys dancing, being crafty, hiking, and eating chick-fil-a.
Bridget Galaty '21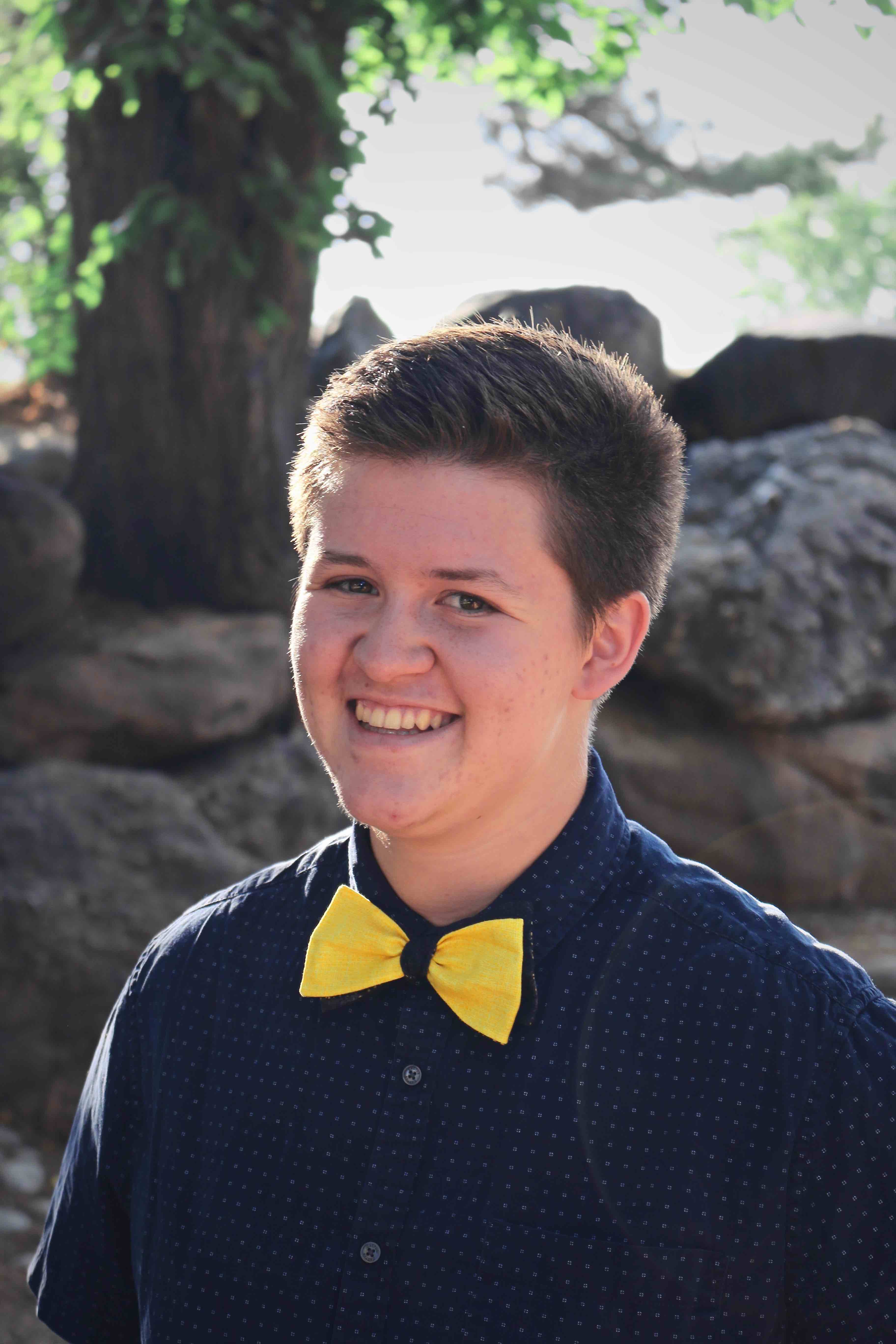 Bridget is a sophomore from Denver, Colorado. She is currently undeclared, but she hopes to major in something where she can pursue her disparate interests in applied mathematics and documentary filmmaking. Outside of serving on the President's Council, Bridget currently works as a Residential Advisor, Admissions Ambassador, First Year Experience Mentor, and National History Day intern. She also is a certificate candidate for the Community Engaged Leadership Program, as well as serving as president of the Cutthroat Rugby Team. In her free time, Bridget plays trombone and kazoo, and enjoys volunteering, especially in the realm of education.
Pranit Garg '19
Pranit is an international student from Kathmandu, Nepal majoring in International Political Economy. He is currently a senior at Colorado College. At CC, Pranit is the Co-chair of the Refugee Alliance, a Writing Center Tutor & Fellow, a member of the Dean's Advisory Committee, and a First Year Experience (FYE) Mentor for the class "Great Ideas in Politics and Music." He is also the former Co-chair of the South Asian Student Association. He has spent semesters abroad in Athens, Greece and at Oxford. He has also completed three Venture Grants (two in the Netherlands and one in Peru) and interned at Farmerline, a social enterprise that aims to improve the standards of living for farmers in Accra, Ghana. Also, arguably most importantly, he is an avid fan of Kanye West's music.
Ebba Green '20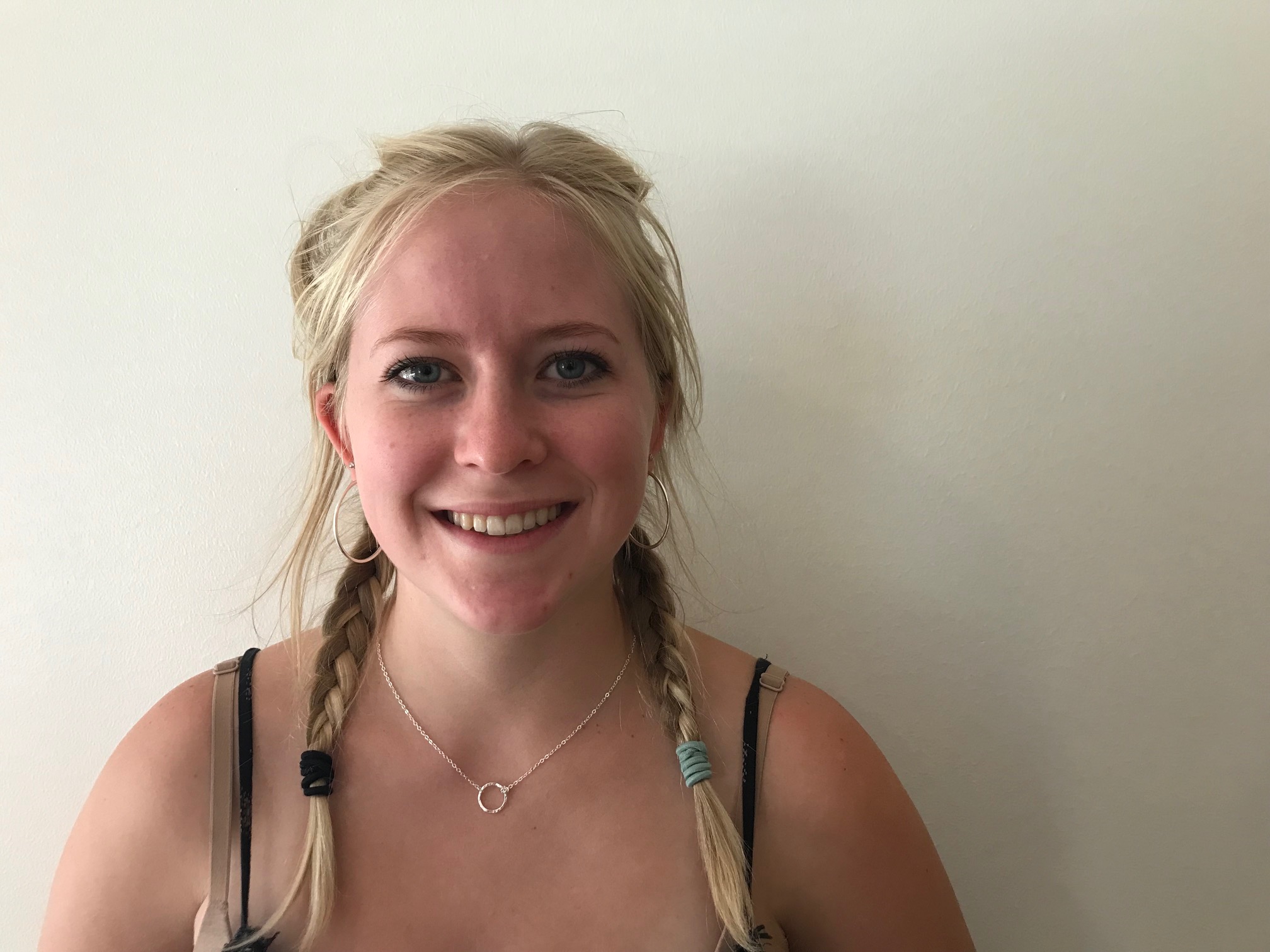 Ebba Green is a junior who is attempting a double major in Classics and Physics. She is originally from Sweden but grew up in the mountains of Colorado. She hopes to one day study astrophysics after graduating CC. On campus, she works at the Tutt Library in the Government Documents section and is part of the First-Generation Collegiate program. She spent the summer in Italy studying the many peoples and histories of the Mediterranean. When she is not studying, Ebba loves to ski, sleep, and study new languages.
Ethan Greenberg '20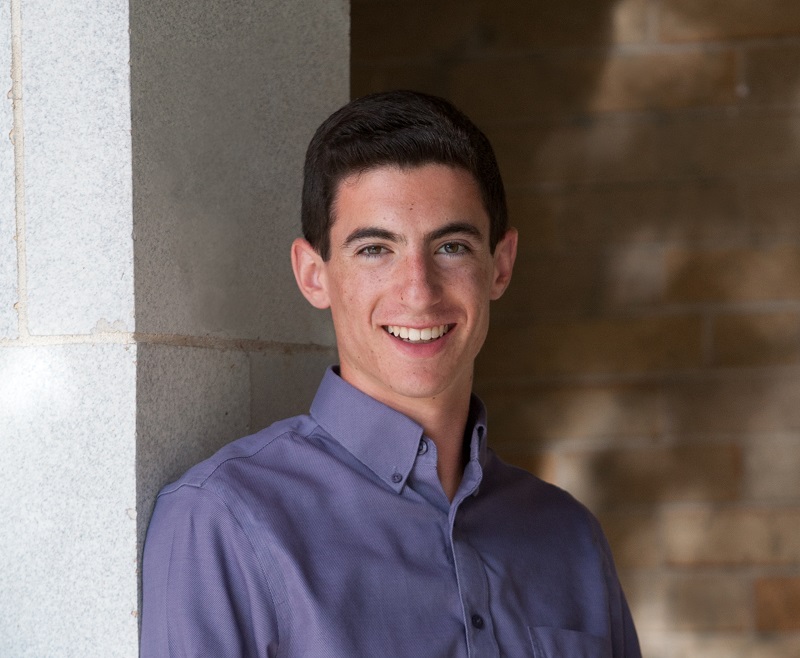 Ethan is a junior from Denver, Colorado. Although he has not yet declared a major, his interests lie in the social sciences. In addition to President's Council, Ethan works at the El Paso County Courthouse through JusticeCorps, participates in programming at the El Paso County Criminal Justice Center through the CC Prison Project, and serves on CCSGA as VP of Student Life. This past summer, he researched education policy at the National Conference of State Legislatures. Ethan enjoys playing and watching soccer and exploring Colorado.
Noah Hirshorn '20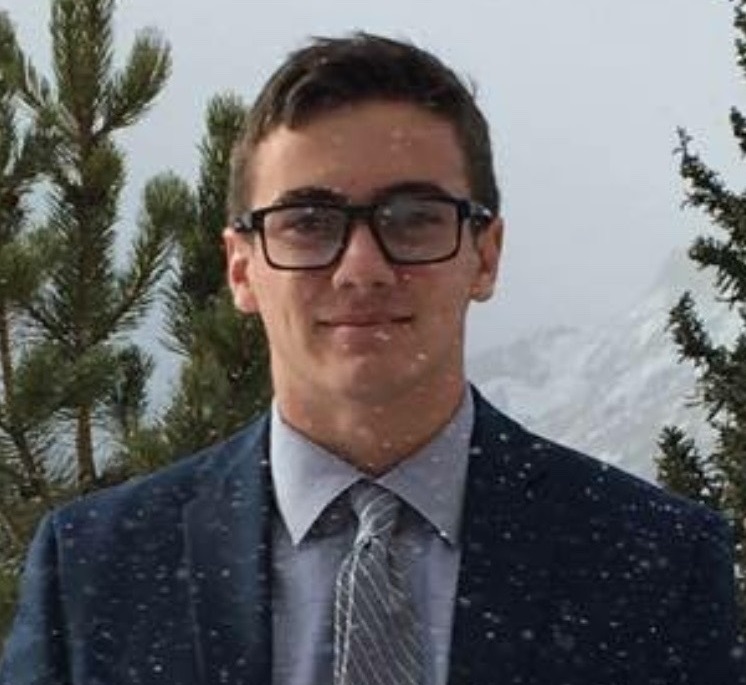 Noah Hirshorn is a junior from Highlands Ranch, Colorado. At the moment, he is currently undeclared but plans on majoring in a STEM-related field. At CC, Noah is on the Men's Lacrosse Team and is an active member of the Early Scholars Tutoring Club. This past summer, Noah was the Head Lacrosse Coach of a local travel team, and took classes at a college in the Denver area. In his free time, you can find Noah hiking, camping, or stand-up paddle boarding.
Evan Holland '20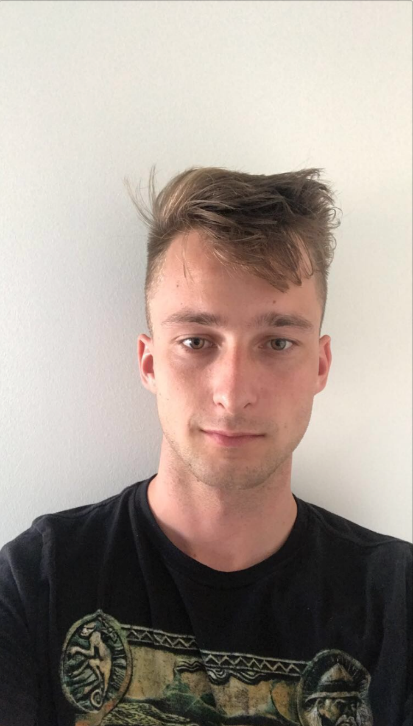 Evan is a junior from Los Angeles, California and Evan originally came to CC as a transfer student his sophomore year from the University of St. Andrews. Evan is an economics major and spent the past summer working as an international production and development intern for Sony Pictures in Culver City. Evan is involved with Greek Life on campus as a part of the Sigma Chi fraternity. In his free time you can find Evan hiking, skiing, and exploring new film and music.
Shoshana Holt-Auslander '21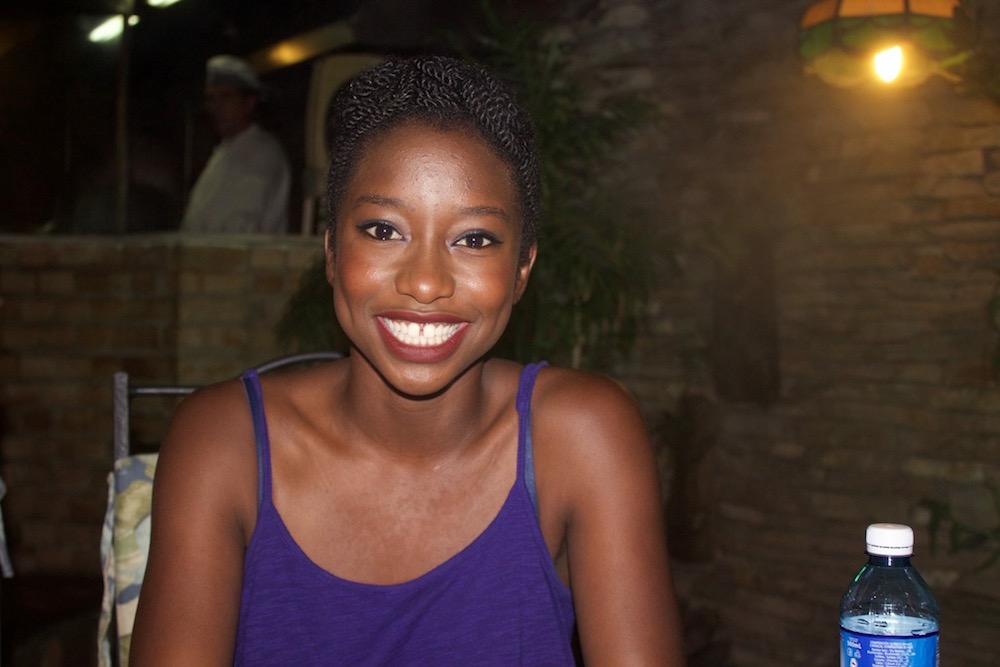 Hi my name is Shoshana Holt-Auslander. Class of 2021. From Hyde Park Chicago IL but have spent part of my life (academically and non academically) in Europe (Berlin and Paris). I am an Anthropology and French double major. I look forward to a career addressing linguistic disabilities. This past summer I worked in the Summer Session Office as a Program Assistant for Colorado College's Pre-College program. I am also a member of CC's equestrian team. In my free time I love to listen to music, horseback ride, meeting new people, color and watching French or German comedies.
Kathryn Kenny '20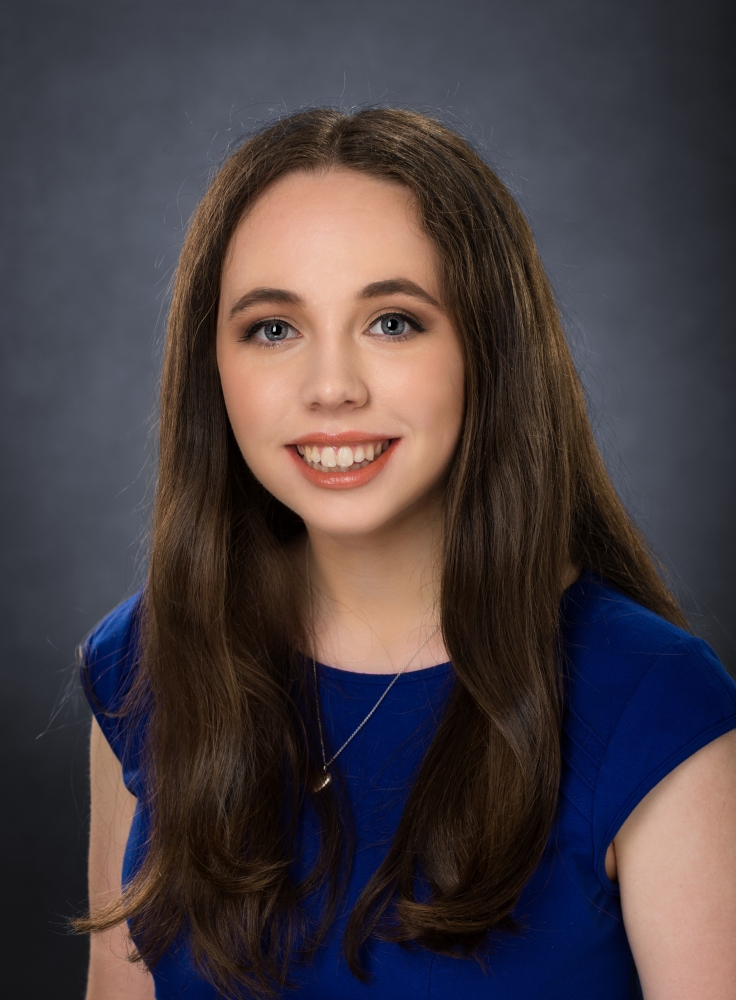 Kathryn is a junior from Purchase, New York who is majoring in Political Science. In addition to President's Council, Kathryn is the Vice President of Finance for Delta Gamma Sorority, an Administrative Assistant for CC's Political Science department, a founder and Editor in Chief of Res Publica Journal, Treasurer of Blue Key Honor Society, a member of the Political Science Advisory Committee, and a high school debate coach. She intends to go to law school after her time at CC and enjoys painting, reading, and finding the best food Colorado has to offer.
Ana Kilgore '21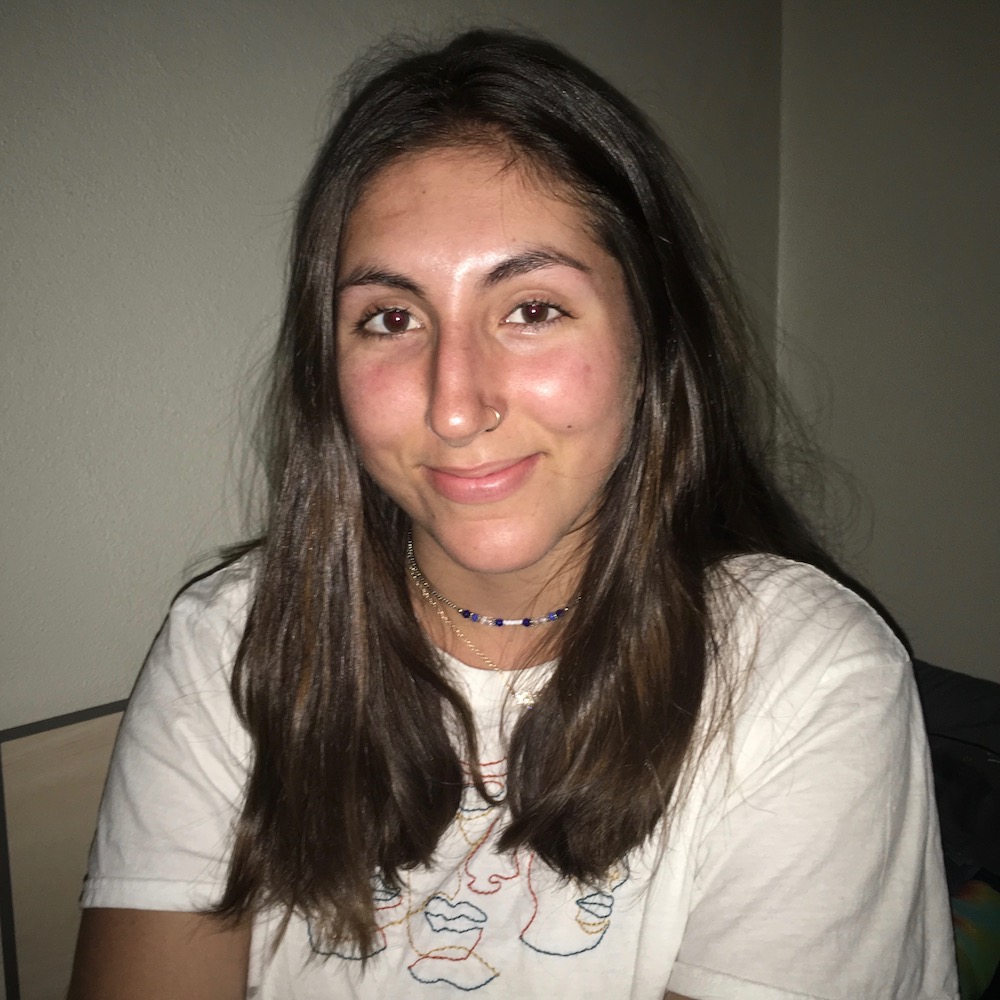 Ana is a sophomore from Albuquerque, New Mexico. She is currently undeclared and has many academic interests, including Organismal Biology and Ecology, Computer Science and Russian. In addition to President's Council, Ana is also a Bridge Scholar and Sacred Grounds crew member. In her spare time, Ana enjoys reading, embroidery, all types of outdoor fun, hammocking on the quad, and good chats with friends.
Britta Lam '20
Britta is an international student from Hong Kong who hopes to double major in German Studies and Environmental Science. In the fall, she will be studying abroad in Germany. In addition to being the art editor of Cipher Magazine, a printer at The Press, and a member of the Chinese Student Association (CSA), she also plays club rugby at Colorado College. With a great passion for nuclear physics, Britta is currently researching the use of nuclear energy as a potential option for the climate change issue. In her spare time, she enjoys playing pickup basketball and hanging out with friends.
David Lamis '19
David Lamis is a senior Business/Economics major, Computer Science minor at CC. On campus, he is a portfolio manager for the Colorado College Investment Club, the Community Service Chair of the Sigma Chi fraternity, and co-captain for the CC baseball team. During his free time, he loves skiing, cooking, and hanging out with friends.
Daniel Lawrence '20
Daniel is a junior Philosophy major and History minor. He was born in Austin, Texas but grew up in Portland, Oregon, where he spent most of his time enjoying the Pacific Coast and the Colombia River Gorge. Daniel is a member of CC's Mock Trial team and he plans on applying to law school after he graduates. He is passionate about U.S. politics, ethics, and constitutional law.
Sarah Lawton '19
Sarah is a senior Economics major from Durango, Colorado. Outside of President's Council, she serves as a captain of the women's varsity volleyball team. Additionally, Sarah is a member of the National Society of Leadership and Success (NSLS), and the Collaborative for Community Engagement (CCE). This past summer, Sarah was a full-time intern with Blakely and Company, a marketing firm in Colorado Springs. In addition to spending time with her family and friends, Sarah enjoys cooking, traveling, waterskiing, and scuba diving.
Maya Littlejohn '19
Maya is a senior from Brooklyn, New York. She is going to major in either Race, Ethnic, and Migration Studies or craft an Independently Designed Major. In addition to being a President's Council representative, Maya is one of the Co-Presidents of the Black Student Union and volunteers with Pike's Peak Restorative Justice Council. For the past two years she has worked with a New York based nonprofit called Artistic Noise, which helps incarcerated youth through art therapy.
Chaline Lobti '19
Chaline Lobti is a senior on the pre-med track majoring in Asian Studies with a focus on China and minoring in Chinese Language. She was born in Cameroon, lived there for about 10 years, and moved to Anchorage, AK where she lived for about seven years. Chaline is passionate about medicine and the ways in which social awareness can better the treatment of her future patients of color. She hopes to specialize in various surgeries, especially cardiothoracic surgery and eventually head the WHO as the director-general. Chaline worked on the People's History Project '18, an initiative to collect the stories of staff, faculty, and students of color in the CC community and affirm the presence of and impact that persons of color have had and continue to have at CC. She hopes that this project will help in having members of color of CC be confident in the knowledge that they deserve to be here. Chaline is the co-chair of the Minority Association for Pre-Health Students (MAPS) and a member of the CC Refugee Alliance, and Black Student Union (BSU). When she is given the opportunity, you can find Chaline hanging out with her friends, dancing, or stressing about the MCAT.
Chris Maurice '20
Chris Maurice is a junior planning on majoring in International Political Economy. He hails from the City of Chicago. Chris has a love for politics that has stemmed from wanting to serve in Jed Bartlet's administration; this is what compels him to stay up to date on all the news happening in the Beltway. Along with President's Council, you can find Chris working with Colorado College Democrats, on the campus-wide Instruction Committee, or in Benji's drinking a Chunky Monkey smoothie without banana. Outside of school, Chris enjoys reading, and staying in shape by running, swimming, and playing squash.
Maggie Mehlman '19
Maggie is a senior math major from Denver, CO. In addition to being on the President's Council, she is also an involved member of the Theatre and Dance Department, the Music Department, and Kappa Kappa Gamma. Maggie is a Co-Chair and choreographer for CC's Dance Workshop, and she has danced and acted in many Theatre and Dance Department productions. She has spent the last two summers interning in the financial industry with USI Insurance and Thomson Reuters, as well as completing a Venture Grant studying the role of the performing arts in European secondary schools. In her free time, Maggie enjoys playing the piano, hiking, and skiing.
Jacob Miller '19
Jacob is a senior hailing from the small town of Mount Orab, Ohio. He is a Mathematical Economics major on a Pre-Health track. As a member of the varsity men's basketball team, he spends much of his time breaking ankles on the basketball court. Jacob serves as Chair of the Campus Events Committee on the Student-Athlete Advisory Committee, as well as playing active roles in the Health Professions Club and the Disabilities Awareness Group. He also works in the QRC as a peer tutor, for the Athletic Department as event staff and NSO Week as a move-in helper. In his free time, Jacob enjoys playing guitar and singing in his band StarshipEmo, collecting records, and learning.
Audrey Nelson '20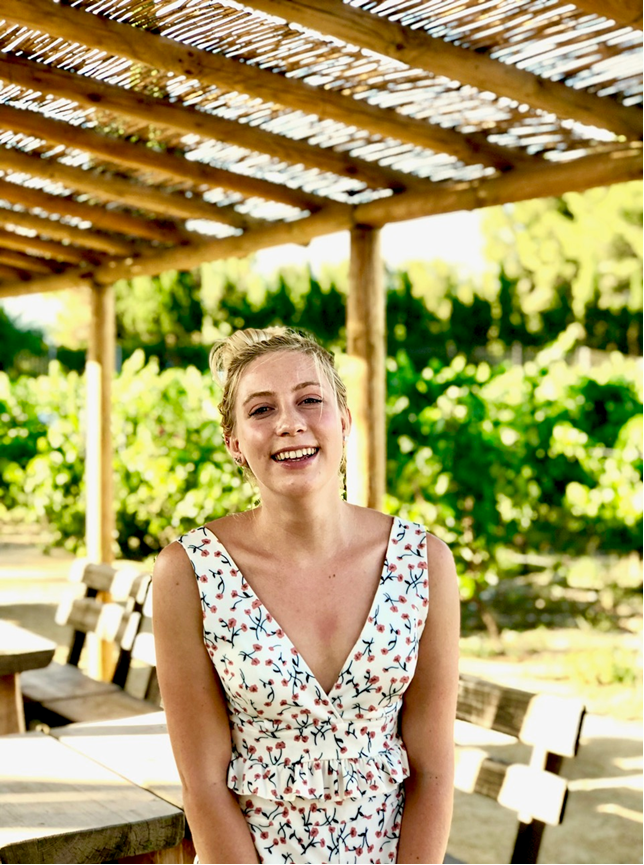 Audrey is a Junior Economics and Business major from Dallas, TX. She runs cross country and long distance track. She has studied abroad in Spain and also spent three months in the Peruvian Amazon before starting at CC as a Winter Start. She looks forward to leading early athlete NSO, regular NSO, and WSO (Winter Start Orientation) to help as many freshman as possible feel included at CC and to help them know that this campus is as much theirs as anyone else's. She has considered nearly all majors offered at CC and loves to read up on anything and everything.
Pierce Nelson '19
Pierce is a senior Economics major from Minneapolis, Minnesota. He is an active member on campus especially with the Collaborative for Community Engagement. He is the chair of the North Boys Enrichment Program, a mentorship organization for middle school boys. Additionally, he plays percussion in the symphonic wind ensemble and participates in many intramural sports. In his free time, he enjoys skiing, fishing, and camping throughout Colorado. He hopes to make community engagement more inclusive for CC students.
Edmund Pendleton '19
Edmund is an International Political Economy major and a Spanish and History double-minor from Arlington, Virginia. Outside of the classroom, Edmund is a proud member of the men's varsity basketball team. He serves as the "Relationship Manager" for Team Impact, an organization that pairs children battling life-threatening or chronic illness with college sports teams. Edmund also co-founded a power-washing business that he helps operate in the summer. In his free time, Edmund enjoys exploring National Parks and eating great food.
Harrison Raine '19
Harrison Raine is an Organismal Biology and Ecology major and Environmental Science minor from Los Angeles, California. On campus, Harrison is involved with the men's lacrosse program and is a member of Honor Council. Off campus, Harrison works for the US Forest Service as a wildland firefighter. Harrison is interested in creating more employment and vocational education opportunities for CC students.
Eyner Roman '19
Eyner is majoring in Mathematical Economics with a minor in Dance. At CC, he has been named a Future Global Leaders Fellow, a Davis United World College Scholar, and an International Student Grant Recipient. He is a peer intern at the Career Center, serves as a tutor for the Spanish Department and grader for the Mathematics Department, and choreographs and performs at Dance Workshop and DanSIX. A native of Peru, Eyner has worked for the United World Colleges Peru National Committee and held internships at the Peruvian Ministry of Education and the Inter-American Development Bank. Eyner is currently the Student Trustee for Colorado College.
Zac Schulman '19
Zac is a senior from Long Island, NY majoring in neuroscience and minoring in biochemistry and molecular biology. For the last two summers, he has done research on the gut-brain axis in the neuroscience department here at CC. He is the Student Body President and has been a part of student government for the last two years. After graduating, he intends on going to medical school and eventually into public health. Zac is also a committed intramural soccer player and the founder of the Men's Club Soccer Team here at CC.
Ines Siepmann '19
Ines is a senior from Denmark Township, Minnesota. She is a biochemistry major and a German and global health minor. In addition to President's Council, Ines is the captain of the Nordic ski team, co-chair of Bioscience Outreach Club, an executive board member of GlobeMed at Colorado College, a member of the Accessibility Resources Student Leadership Council, plays bass clarinet for the concert band, tutors at the QRC, and is a member of the Collaborative for Community Engagement Advisory Board. This past summer, Ines did physical chemistry research on potential anti-cancer medications at Ludwig Maximilian University in Munich, Germany. When she's not running around campus, Ines loves making homemade ice cream, searching for snow, and singing off-key.
Josie Stern '19
Josie is a senior from New York City. She is a Sociology Major with a minor in Race, Ethnic and Migration Studies. In addition to being part of the President's Council, Josie is a co-founder of the Mixed Race Affinity group on campus and a member of the Black Student Union. In her free time Josie enjoys reading novels, exploring Colorado, creating lots of art and watching every documentary ever produced.
Laurel Sullivan '21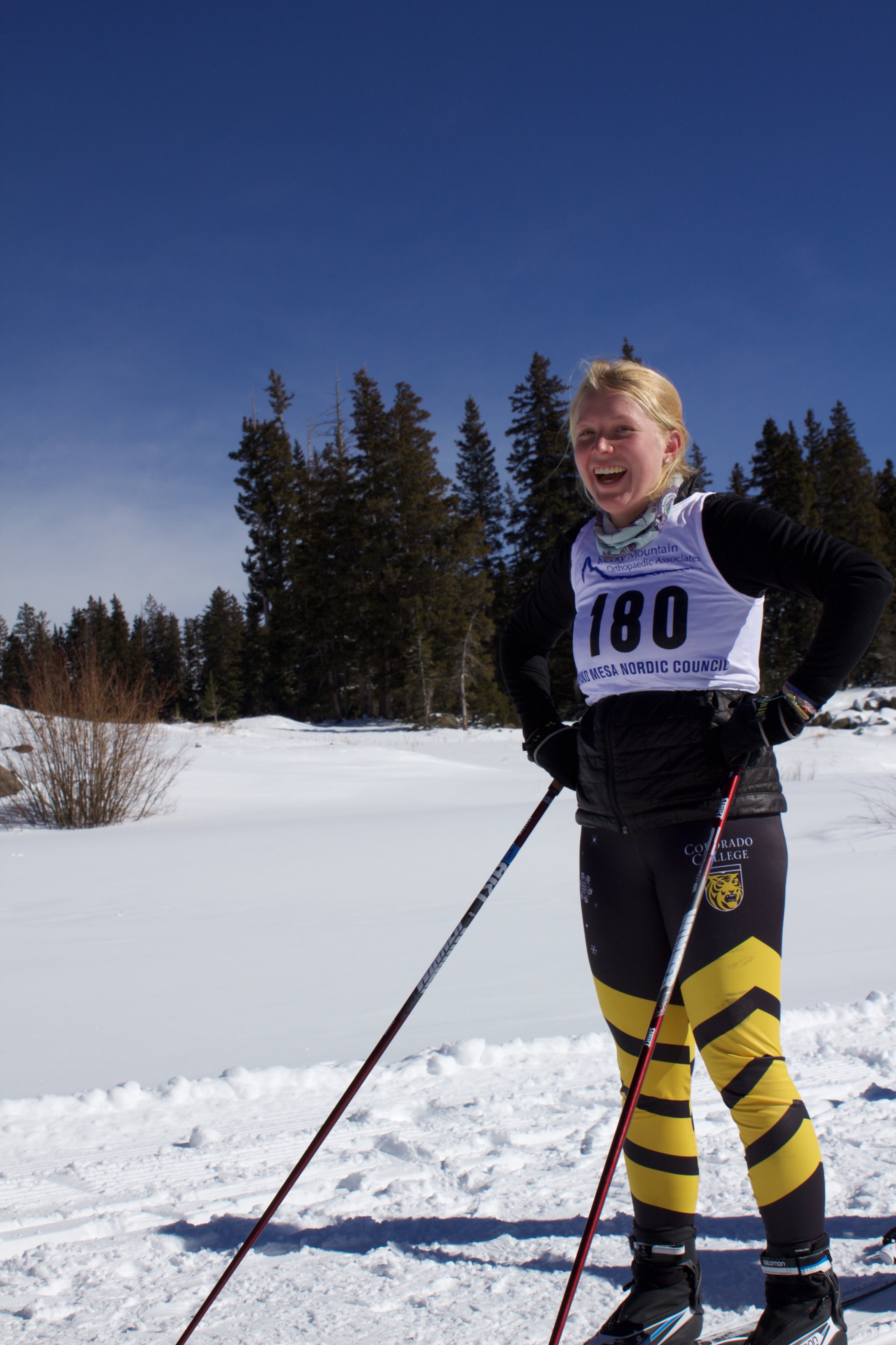 Laurel is a second year from Boston, Massachusetts. Before coming to CC she spent the year working as a nanny in Australia and backpacking in New Zealand. While she has not declared her major, she is interested in Education and the social sciences. Apart from being on the President's Council, Laurel is also an Admissions Ambassador, a co-captain of the Nordic Skiing Team, a member of the Curriculum Executive Committee, a caterer for Bon Appetit, the food service at CC, and an Orientation Leader. In her free time, she enjoys spending time outside with family and friends, playing with kids, going to coffee shops, and cooking.
Lily Weissgold '20
Lily Weissgold is a Vermont transplant in Colorado Springs where she has found a welcoming and challenging community. She is a member of the Colorado Springs Trails, Parks, and Open Spaces working group which allocates the TOPS tax revenue for the city. When Lily isn't doing homework for her dual degree in Economics and Environmental Policy, she can be found attending city council meetings, musing about the efficiency of goats as lawn mowers, and lamenting the lack of public transportation in Colorado. This year she hopes to deepen student involvement with the All College Committees to further the ideal shared governance model.
Kelly Yue '21
Kelly is a sophomore from Hong Kong who hopes to major in Sociology with a minor in History. She is passionate in community engagement and politics. Last summer, she worked at the Legislative Council in Hong Kong. She met with government officials to discuss a 6-billion grant to the Innovation and Technology Fund. Moreover, she did a research report on the systemic problems with the Independent Police Complaints Council. On campus, she is a mentor for the International Students Orientation, a member of the International Students Initiative Advisory Council and Volunteer Action. She also loves playing badminton.
Allan Zheng '19
Allan Zheng is a senior Music major from Portland, Oregon. At Colorado College, Allan is a part of the QuestBridge Scholars Chapter as the Public Relations Officer of the chapter this year, plays in the Colorado College Chamber Orchestra and in Gamelan Tunjung Sari, and works as a Stage Manager for the Music Department and Residential Advisor on campus. As a Residential Advisor on campus, Allan seeks to create inclusive environments and programs to support marginalized students at Colorado College. Additionally, Allan has studied abroad in Bali, Indonesia and recently conducted ethnographic research in Bali this past summer for his Senior Capstone Project in Music. In his free time, Allan enjoys crocheting, music, hanging out with friends, and occasionally trying something new.