President's Council
President's Council is a representative body of students that serves in an advisory role to the President of the college, and as ambassadors for the college. Members of the President's Council have the unique opportunity to make valuable connections with fellow students, faculty, staff, administrators, and distinguished visitors at Colorado College. The Council meets with the President and/or various college and community leaders at least once per block.
2019-2020 Academic Year Members:
Bradley Bollag-Miller '21
Bradley is a junior Architecture and Integrated Design major and Feminist and Gender Studies minor. As well as being a part of President's Council, Bradley is a member of the Design Review Board, the art director of the Llamapalooza Commigrounds crew. In his free time, he likes doing ceramics and sewing in the crafts studio. Bradley is currently ttee, and a member of CC's thru-hiking the Appalachian Trail and doing a Venture Grant to examine the intersections of queerness and outdoor culture.
Sophie Cardin '22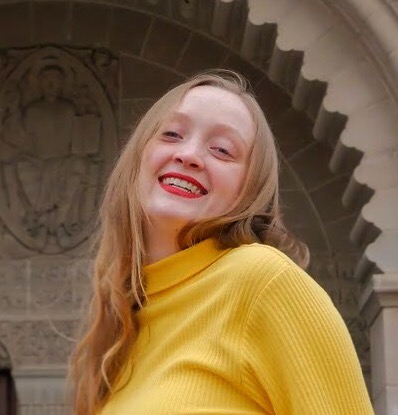 Sophie is a second-year student from Denver. She is a 2022 class representative to the Colorado College Student Government Association, a coach in the Public Achievement Program, and a Winter-Start FYE Mentor. Her principal interests are political thought and community organizing. Sophie enjoys people watching, coffee drinking, and writing poetry. To relax, she throws pots, but not at anyone, usually.
Katie Damas '21
Deksyos Damtew '21
David Figel '20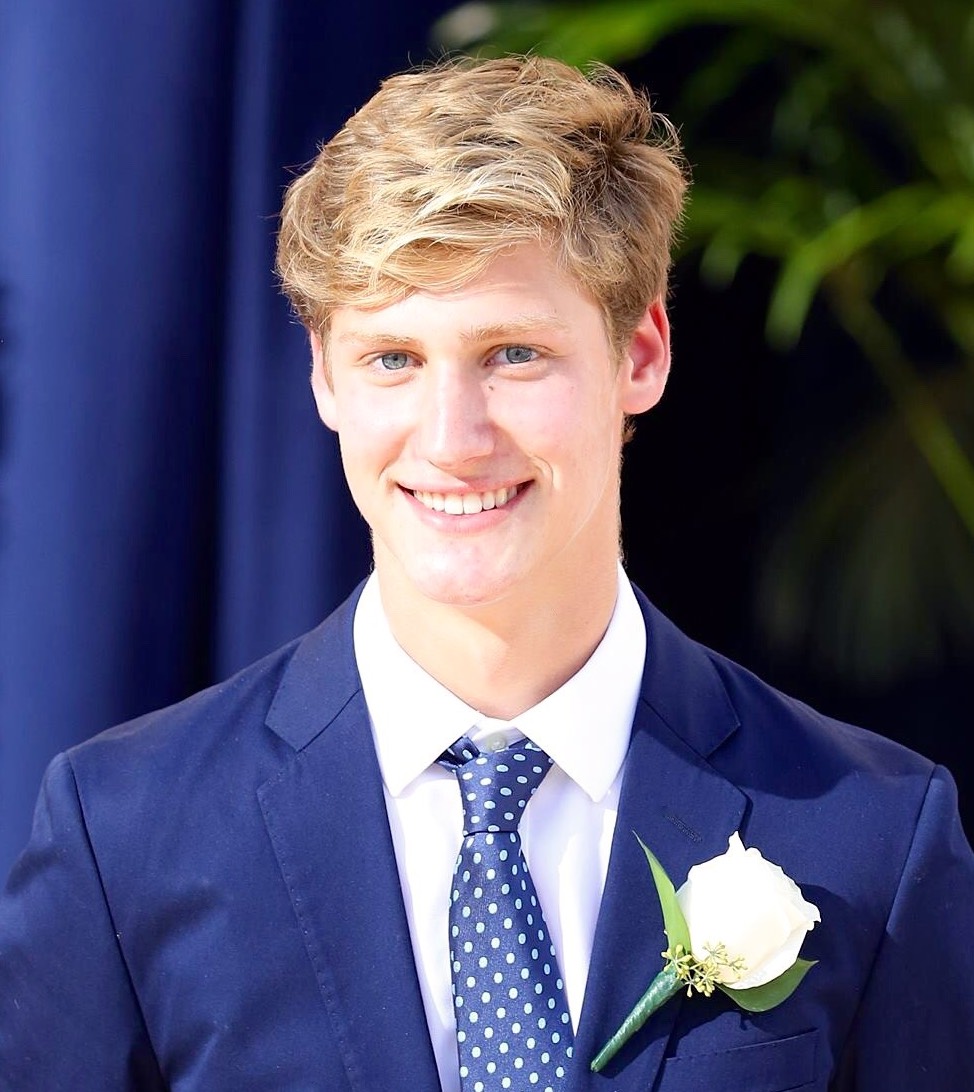 David is a fourth year neuroscience major hailing from sunny Los Ángeles, CA. In addition to academics, David will spend his final year at CC performing in blockly TWIT (Theater Workshop Improv Troup) shows, working for the Office of Admissions as a student fellow, investigating cases on the Honor Council, and racing for the Club Nordic Ski team. David is a bibliophile at heart and loves learning about art and design in his free time.
Claire Flint-Anderson '21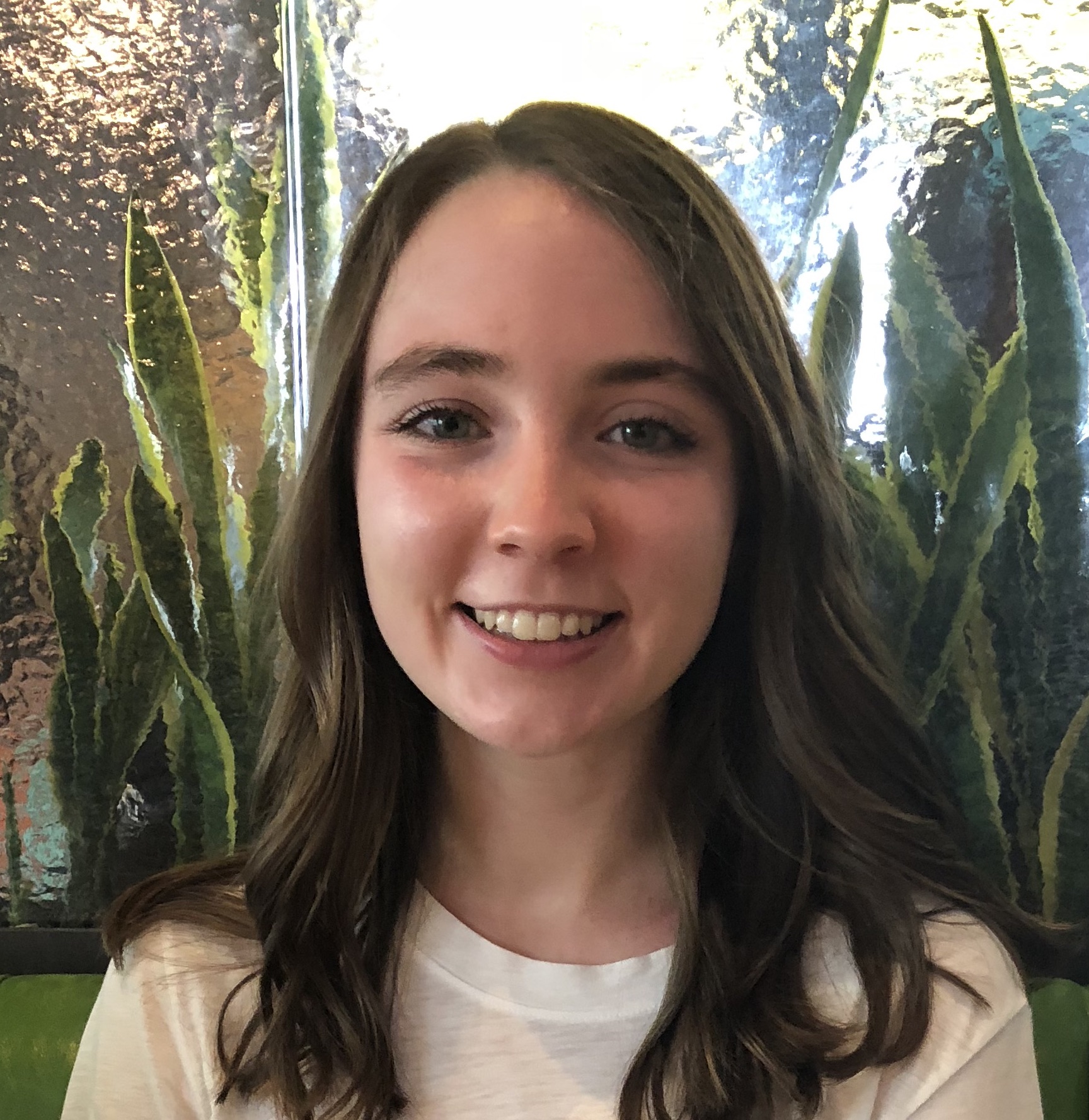 Claire is a third-year student born and raised in Colorado Springs, Colorado. Claire is currently pursuing a Molecular Biology major and an English minor in hopes of attending medical school or becoming a genetic counselor. This summer, she is studying abroad in London with CC and taking a class on Shakespeare. In addition to serving as a member of the President's Council, Claire is an Admission Ambassador Co-Captain in the Office of Admission. She is also involved in Greek Life on campus and serves on her sorority's chapter management team. Additionally, Claire volunteers with Enseña, a club that teaches Spanish to local elementary schoolers. She has also played the clarinet for 10 years and is involved with the music department. When she's not at work or in class, you can find her trying new coffee shops around campus, watching the latest Marvel movie, or laughing with her friends.
Brianna Fuentes '21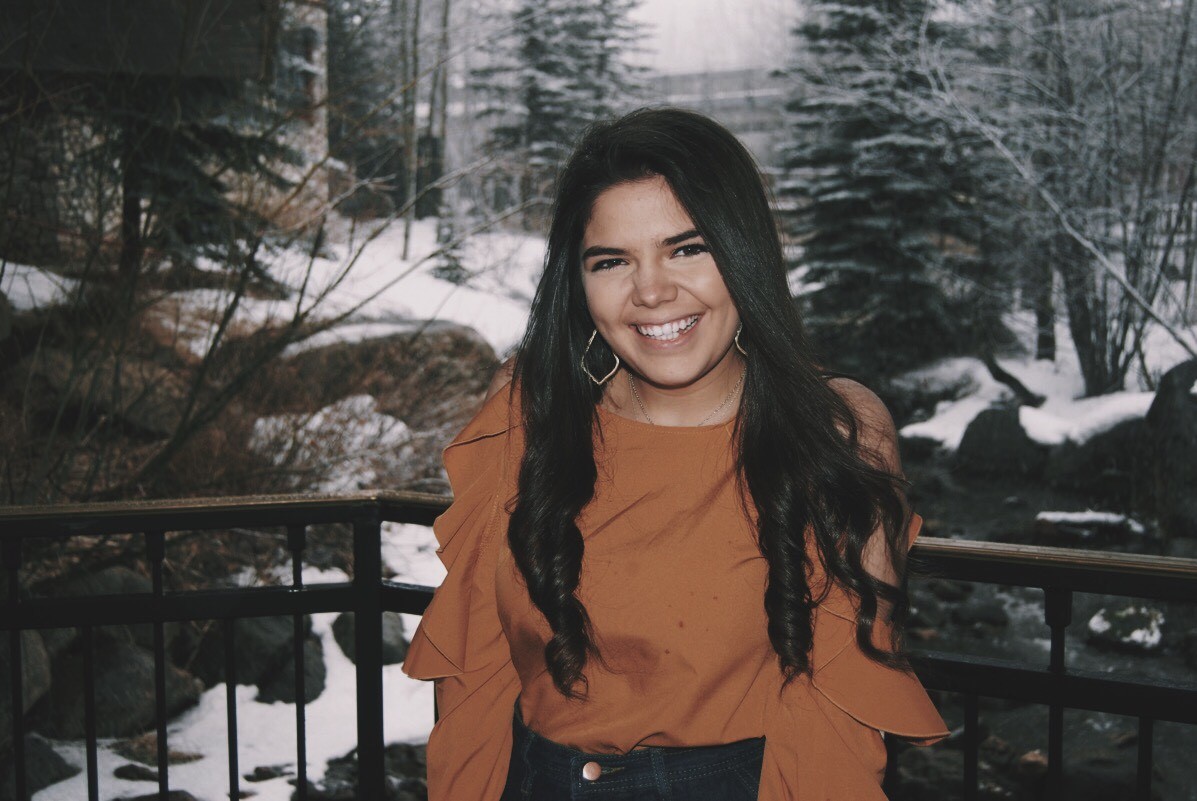 Brianna Fuentes is a Junior from Waller, Texas pursuing a major in Computer Science as well as a minor in Spanish which has afforded her the opportunities to study abroad in Spain and Argentina through CC. Apart from President's Council, she is a member of Somos, the Latinx student union on campus, Best Buddies, a member of the Delta Gamma Sorority, and works as an Admissions Ambassador Co-Captain and Outreach and Access Intern in the Admission Office. Additionally, she is a New Student Orientation Leader for Colorado College and a Quest Bridge group leader. This past summer Brianna worked as an AI and Machine Learning Software Engineer with Cisco in Denver, CO. In her free time Brianna enjoys dancing, being crafty, hiking, and eating chick-fil-a.
Bridget Galaty '21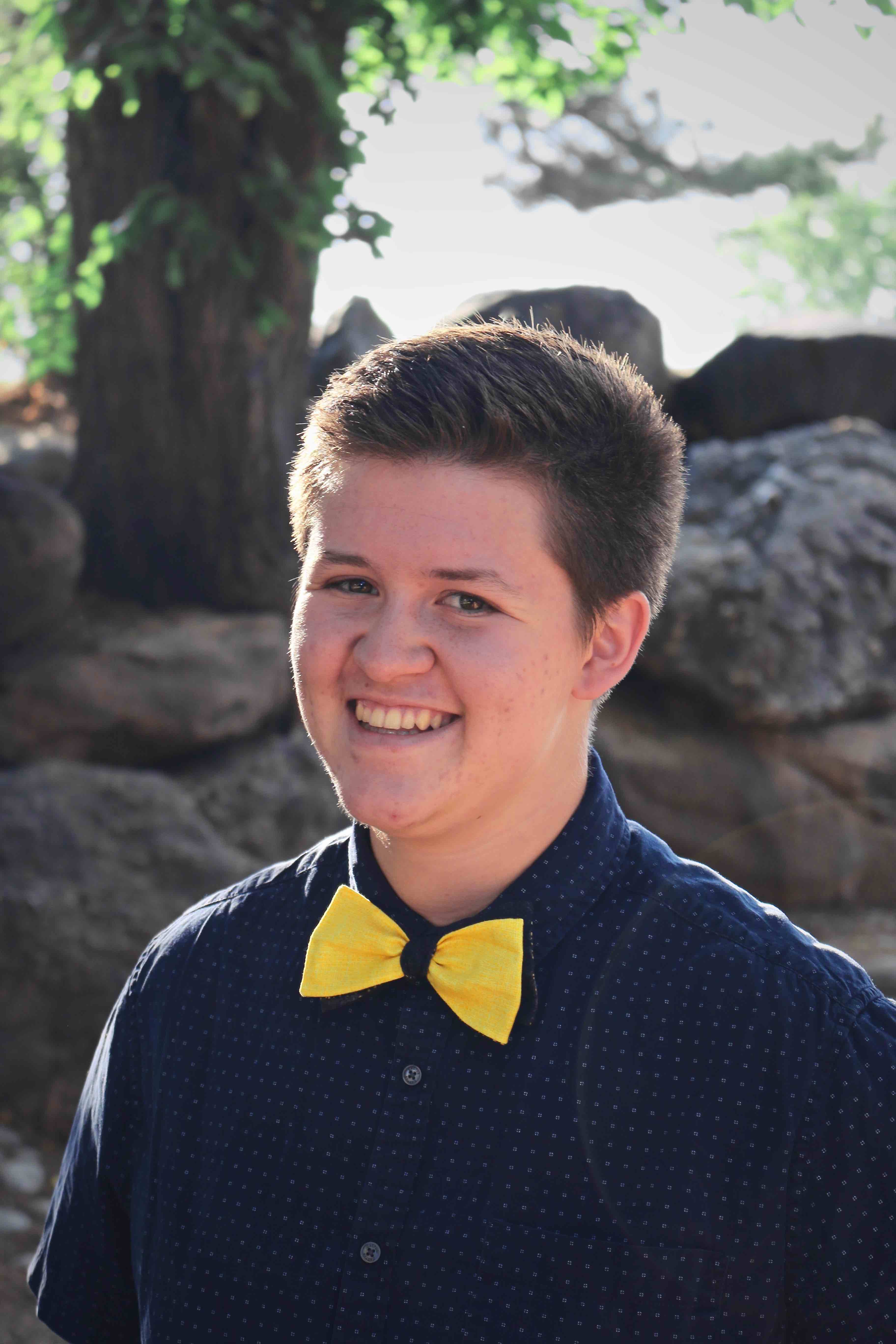 Bridget is a junior from Denver, Colorado. She is currently undeclared, but she hopes to major in something where she can pursue her disparate interests in applied mathematics and documentary filmmaking. Outside of serving on the President's Council, Bridget currently works as a Residential Advisor, Admissions Ambassador, First Year Experience Mentor, and National History Day intern. She also is a certificate candidate for the Community Engaged Leadership Program, as well as serving as president of the Cutthroat Rugby Team. In her free time, Bridget plays trombone and kazoo, and enjoys volunteering, especially in the realm of education.
Ebba Green '20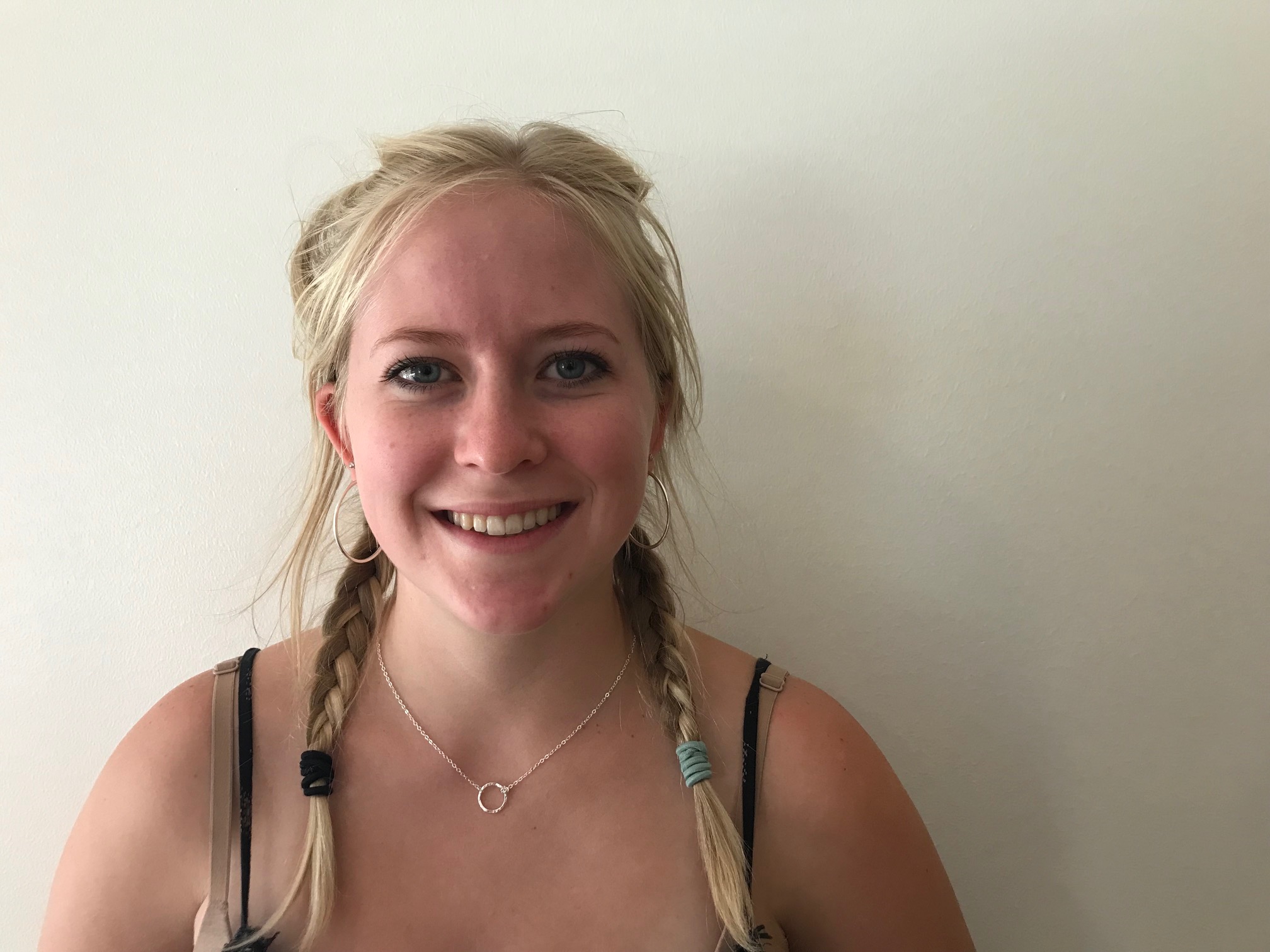 Ebba is a senior double majoring in Classics and Physics. She is originally from Sweden but grew up in the mountains of Colorado. She hopes to one day study astrophysics after graduating from CC. On campus, she works at the Tutt Library in the Government Documents section and is part of the First-Generation Collegiate program. She spent the summer in Italy studying the many peoples and histories of the Mediterranean. When she is not studying, Ebba loves to ski, sleep, and study new languages. Ebba spent this past summer at the University of Minnesota researching the formation of galaxies and dwarf galaxies. She hopes to present her research at the American Astronomical Conference in January 2020.
Ethan Greenberg '20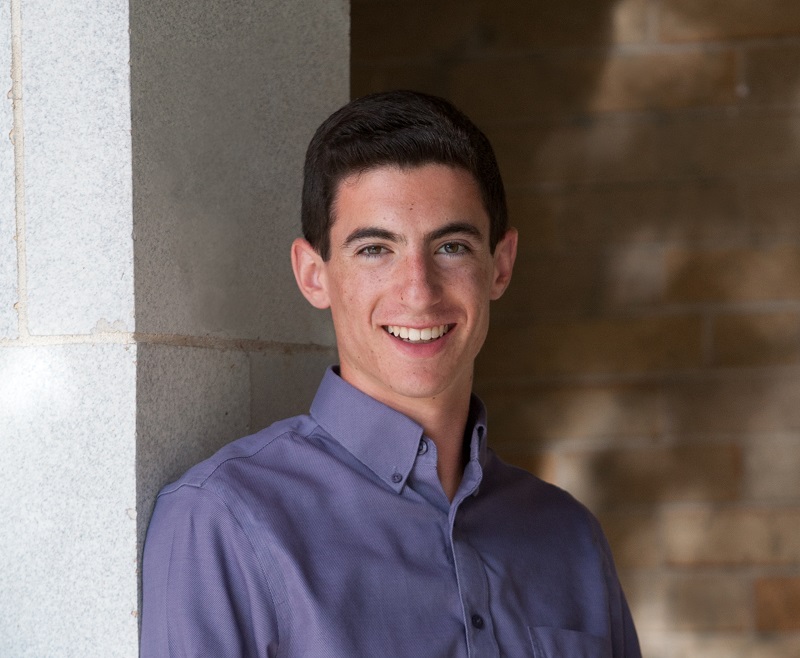 Ethan is a senior from Denver, Colorado. Although he has not yet declared a major, his interests lie in the social sciences. In addition to President's Council, Ethan works at the El Paso County Courthouse through JusticeCorps, participates in programming at the El Paso County Criminal Justice Center through the CC Prison Project, and serves on CCSGA as VP of Student Life. This past summer, he researched education policy at the National Conference of State Legislatures. Ethan enjoys playing and watching soccer and exploring Colorado.
Anna Gurolnick '20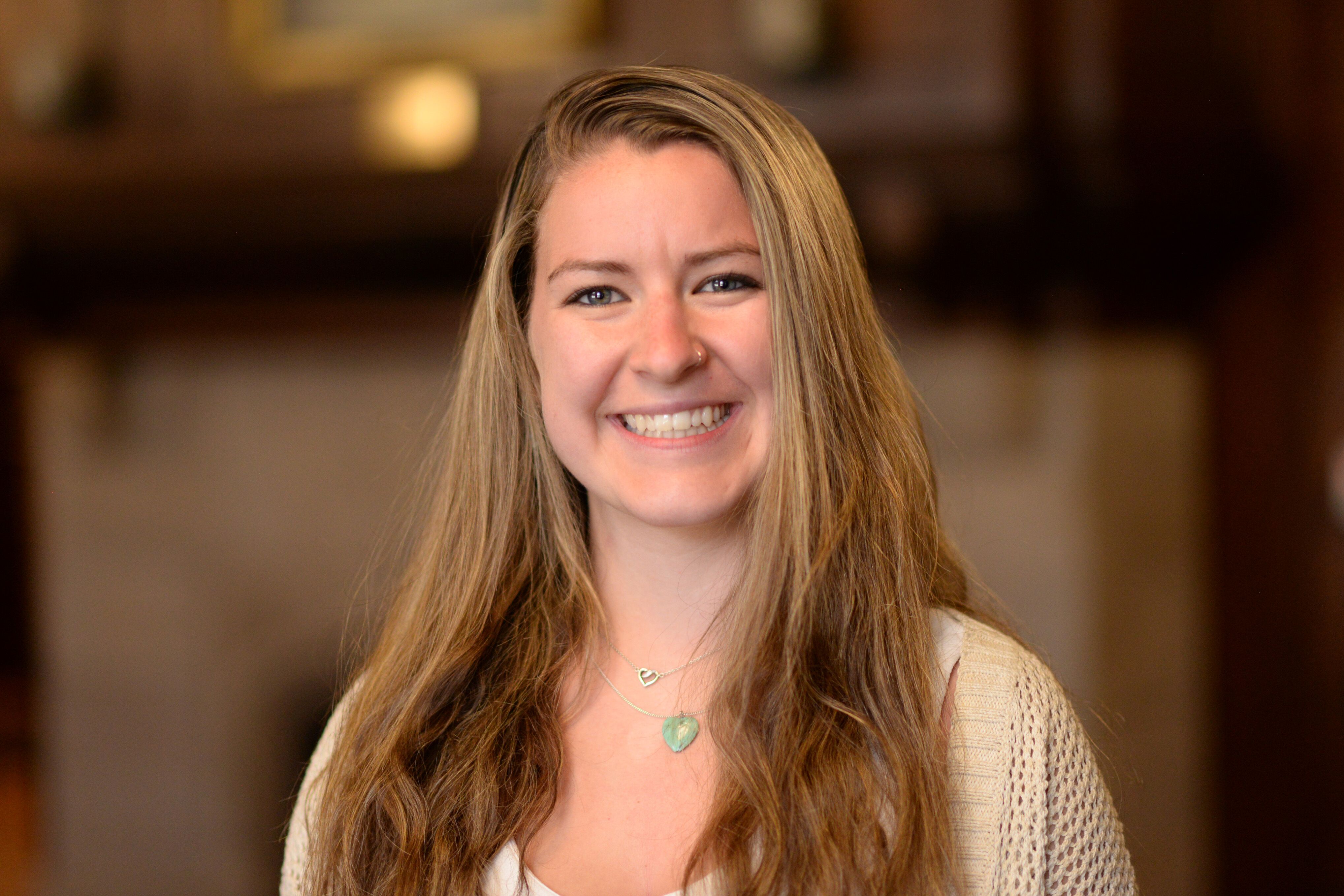 Anna is an economics major with a focus in business and an education minor with the hopes of pursuing a career in education policy, research, and teaching. Anna is from the city of Chicago but loves the home she has found in Colorado and at CC. She is a member of the Varsity Women's Volleyball team, is the treasurer of Best Buddies, is a monitor at the fitness center, and is the President of the Student Athletic Advisory Committee. Anna enjoys cooking with friends, spending time relaxing or exploring outside, and facetiming her little brothers when she is at school. She is motivated by collaboration, innovation, equity, and service and is excited to leverage and infuse these components within the Colorado College and Colorado Springs communities through her involvement on President's Council before graduating in May of 2020.
Molly Hiniker '20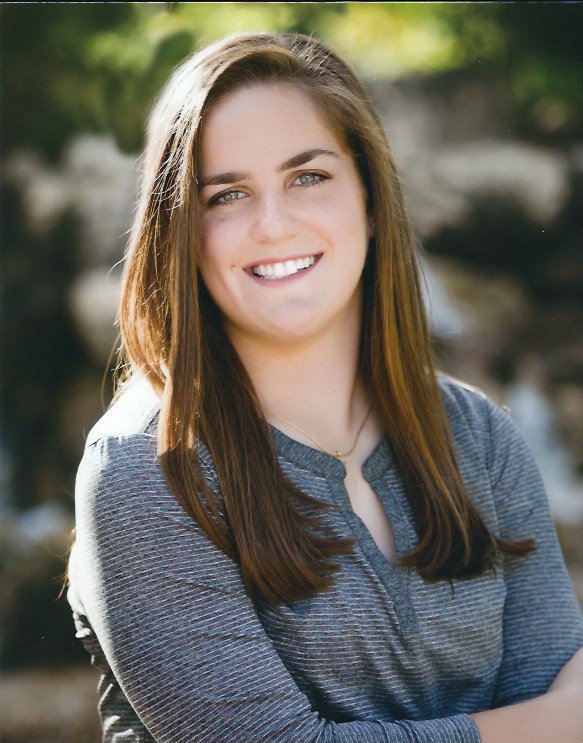 Molly is an economics major on the business track aspiring to work in the sports business after her graduation in the Spring of 2020. Molly is from Edina, Minnesota and came to CC for the combination of academics and athletics. She is a goalkeeper on the Women's Soccer team, plays tuba in the Concert Band, is a tutor at the Quantitative Reasoning Center, and is an officer on the Student-Athlete Advisory Committee. In her free time, Molly enjoys spending time with friends, watching movies, watching and playing sports, and eating good food. She has loved her experience at Colorado College and hopes that her work on the President's Council helps everyone have an equally great or better experience at CC.
Noah Hirshorn '20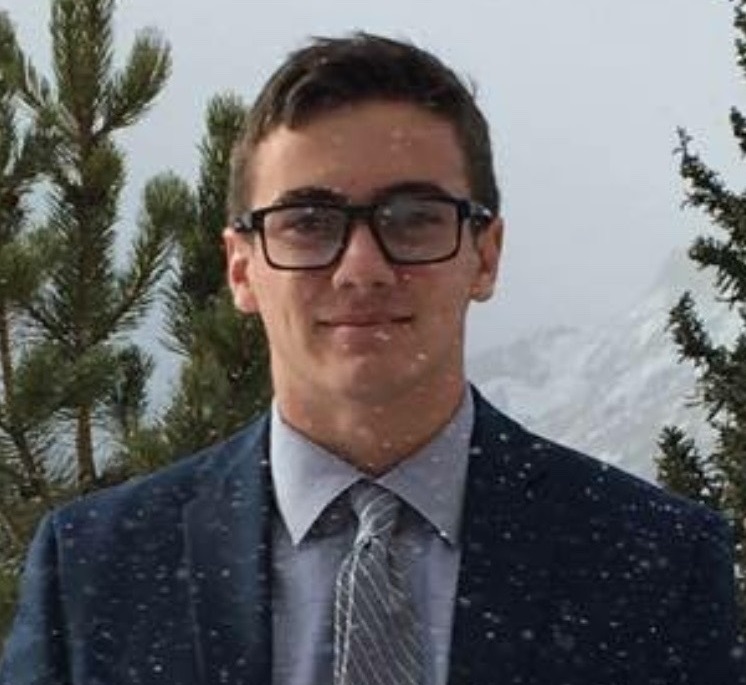 Noah Hirshorn is a senior from Highlands Ranch, Colorado. At the moment, he is currently undeclared but plans on majoring in a STEM-related field. At CC, Noah is on the Men's Lacrosse Team and is an active member of the Early Scholars Tutoring Club. This past summer, Noah was the Head Lacrosse Coach of a local travel team, and took classes at a college in the Denver area. In his free time, you can find Noah hiking, camping, or stand-up paddle boarding.
Kalie Hirt '20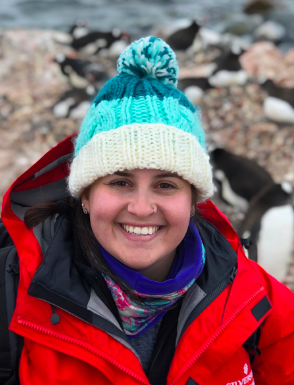 Kalie is a senior from Chicago, Illinois. She is an Education major with a particular passion for outdoor education. She has spent the last two summers leading wilderness trips and outdoor adventures for camps on the East Coast and in the Colorado Rockies. When on campus, Kalie works at the Cheryl Schlessman Bennett Children's Center, is a certified trip leader for the Outdoor Education Center, is an active member of Colorado College's Hillel, and serves on the Accessibility Resources Student Leadership Council. In her free time, Kalie enjoys making art, babysitting, and traveling.
Evan Holland '20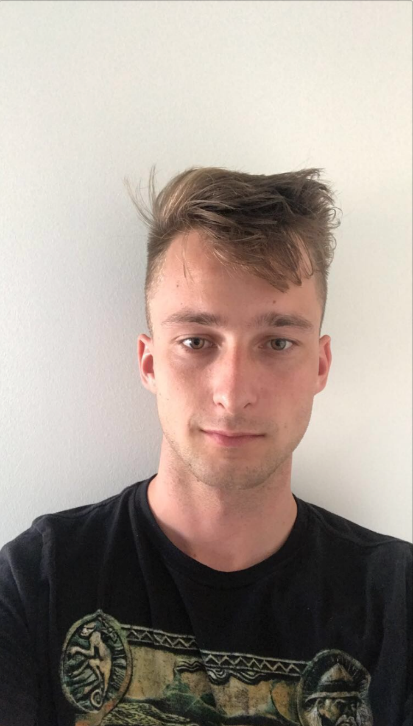 Evan is a senior from Los Angeles, California and Evan originally came to CC as a transfer student his sophomore year from the University of St. Andrews. Evan is an economics major and spent the past summer working as an international production and development intern for Sony Pictures in Culver City. Evan is involved with Greek Life on campus as a part of the Sigma Chi fraternity. In his free time you can find Evan hiking, skiing, and exploring new film and music.
Shoshana Holt-Auslander '21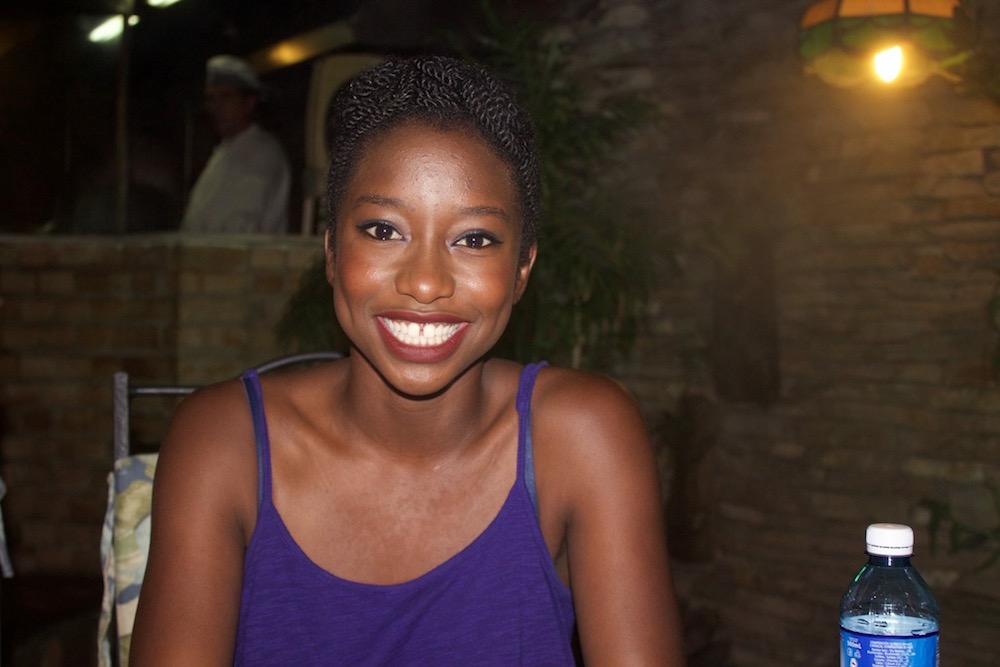 Shoshana is a junior from Hyde Park, Chicago IL, but has spent part of her life (academically and non-academically) in Europe (Berlin and Paris). She is an Anthropology and French double major. Shoshana looks forward to a career addressing linguistic disabilities. This past summer she worked in the Summer Session Office as a Program Assistant for Colorado College's Pre-College program. She is also a member of CC's equestrian team. In her free time, Shoshana loves to listen to music, horseback ride, meet new people, color, and watch French or German comedies.
Oliver Jones '20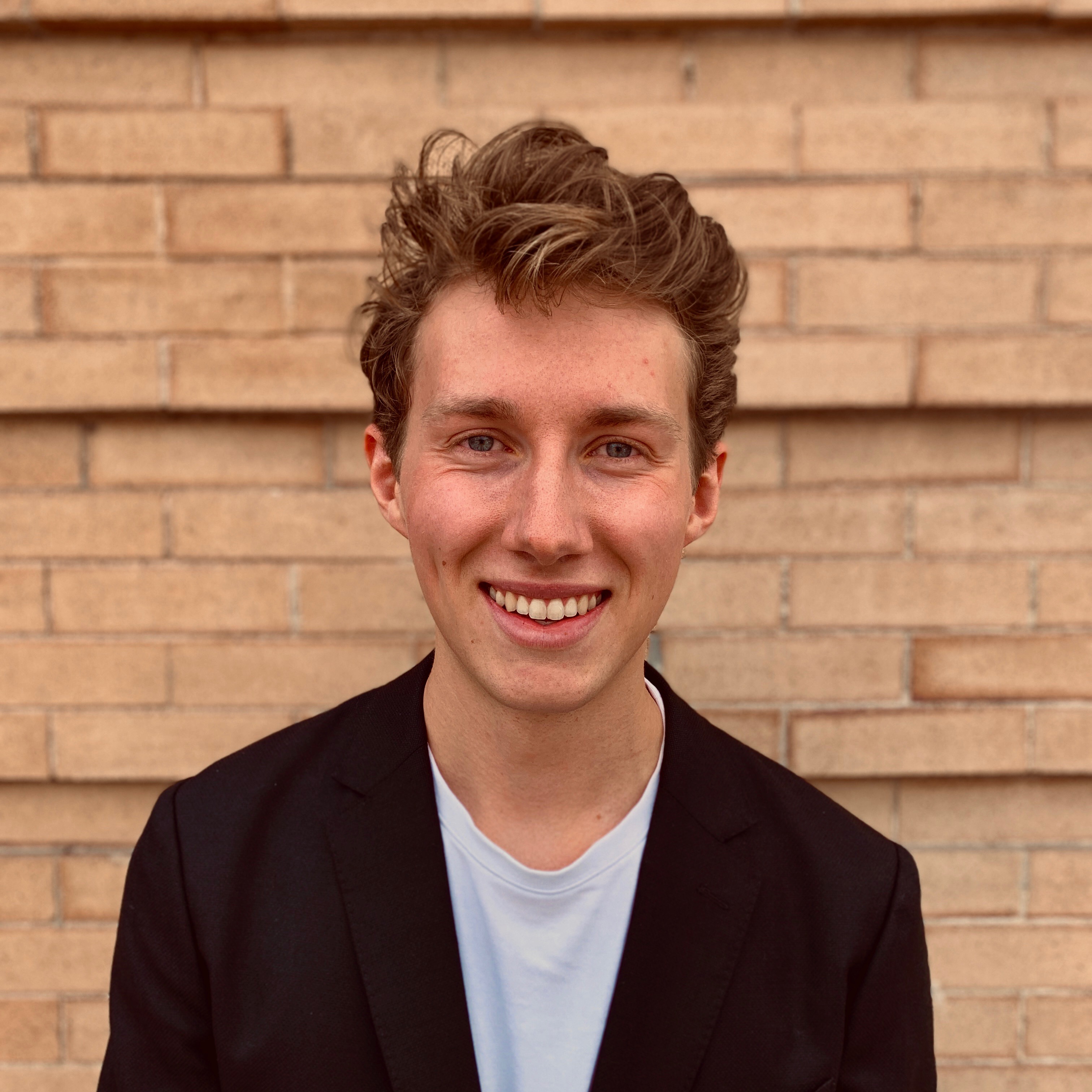 Oliver is a senior from Kirkland, Washington majoring in Computer Science. At CC, Oliver is a co-chair of the Coding Club, an Outdoor Education backcountry leader, a Computer Science tutor at the Quantitative Reasoning Center, and a member of the Nordic Ski team. Outside of CC, he has worked as a Product Manager intern at a startup in Munich, Germany and Groupon in Chicago. In his free time, Oliver loves playing soccer, being outside, and eating good food. He also loves history and learning new languages.
Kathryn Kenny '20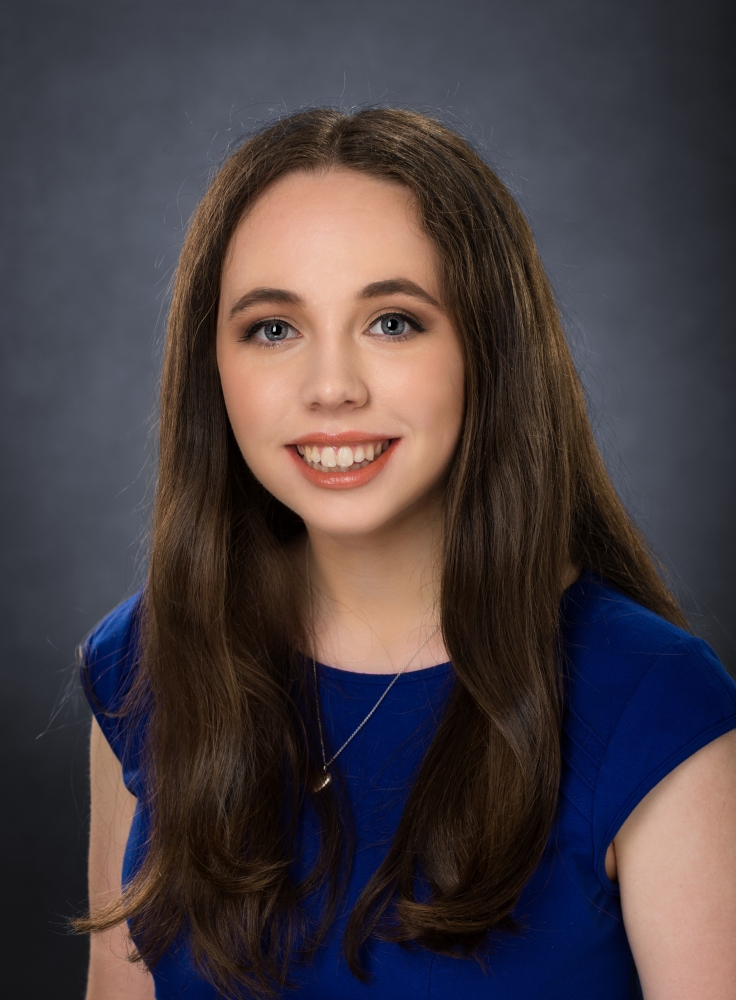 Kathryn is a senior from Purchase, New York who is majoring in Political Science. In addition to President's Council, Kathryn is the Vice President of Finance for Delta Gamma Sorority, an Administrative Assistant for CC's Political Science department, a founder and Editor in Chief of Res Publica Journal, Treasurer of Blue Key Honor Society, a member of the Political Science Advisory Committee, and a high school debate coach. She intends to go to law school after her time at CC and enjoys painting, reading, and finding the best food Colorado has to offer.
Ana Kilgore '21
Ana is a junior from Albuquerque, New Mexico. She is currently undeclared and has many academic interests, includ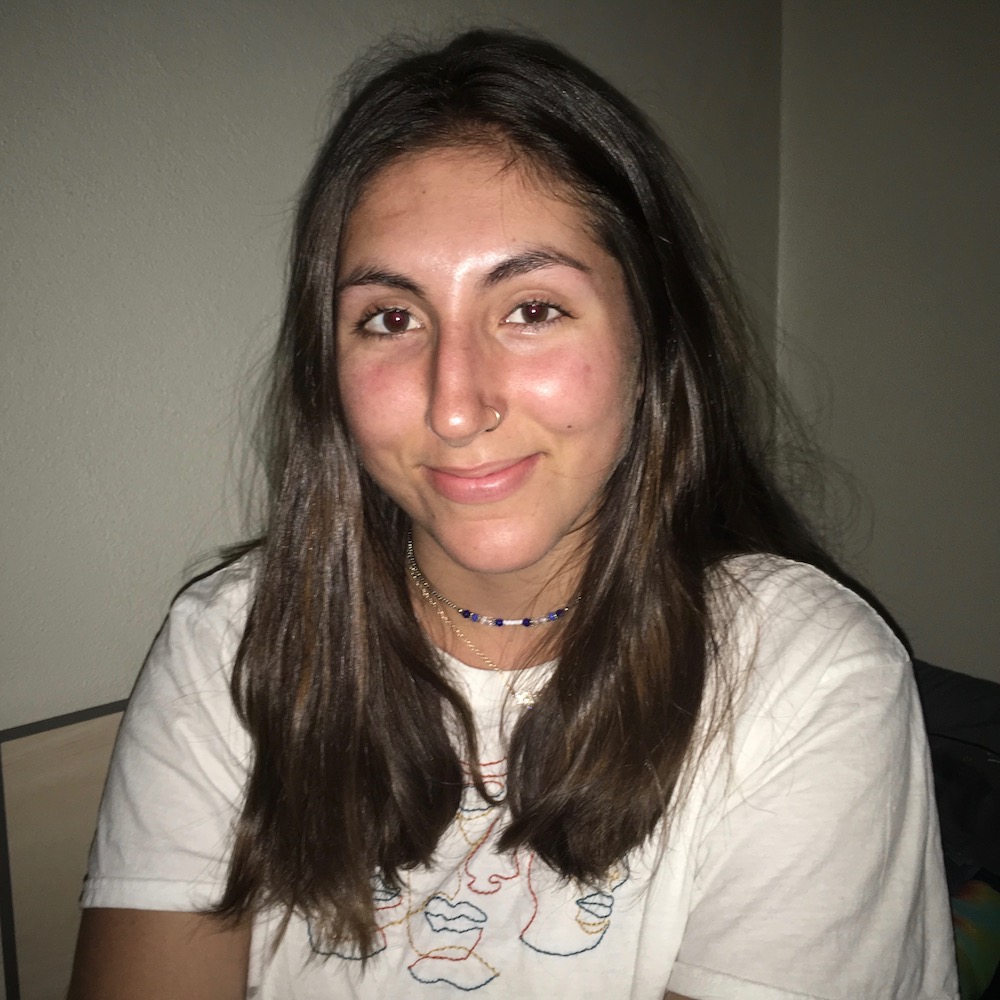 ing Organismal Biology and Ecology, Computer Science and Russian. In addition to President's Council, Ana is also a Bridge Scholar and Sacred Grounds crew member. In her spare time, Ana enjoys reading, embroidery, all types of outdoor fun, hammocking on the quad, and chatting with friends.
Ethan Knowles '21
Ethan is an international student from The Bahamas hoping to major in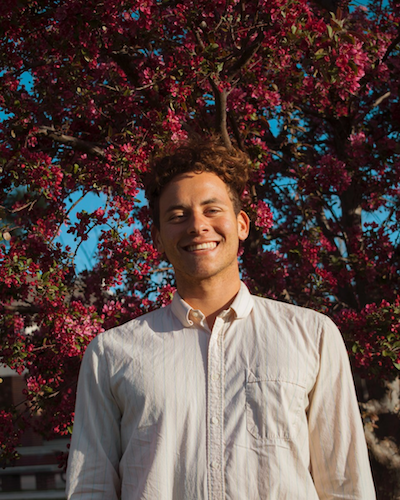 English with a minor in Italian. He is a Davis United World College Scholar and the incoming co-chair of MOSAIC, a club which fosters intercultural exchange at CC. A rising sophomore with a weakness for art adjuncts, Ethan works as a photographer for the Office of Communications, serves on the International Students Initiative Advisory Council, and choreographs and performs for Dance Workshop productions. Over the past few summers, he has published writing on tourism, culture, and neocolonialism in The Nassau Guardian, worked as a curatorial attaché for and exhibited at the National Art Gallery of The Bahamas, and designed an assortment of menus for a Bahamian culinary conglomerate. In his free time, he enjoys playing volleyball and reading. Ethan researched queer Caribbean literature and film this past summer in Barbados through a Venture Grant.
Britta Lam '20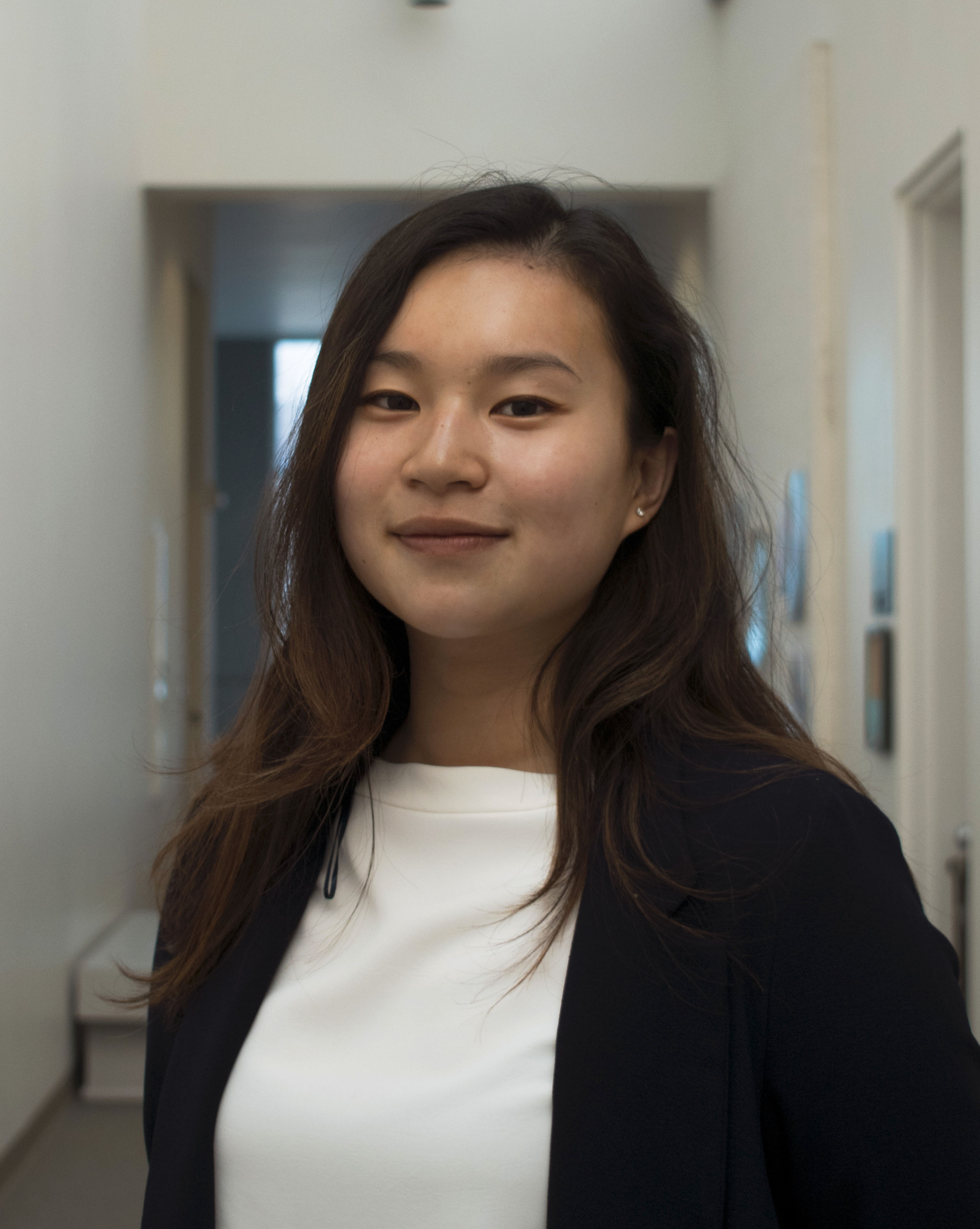 Britta is an international student from Hong Kong who is double majoring in German Studies and Environmental Policy. In addition to being an events intern in the Office of Advancement, and the current president of Consulting Club, she is also a State of the Rockies fellow. With a great passion for nuclear physics, Britta is currently working with professors to create a course covering the use of nuclear energy as a potential option for climate change. In her spare time, she enjoys playing pickup basketball and hanging out with friends.
Daniel Lawrence '20
Daniel is a senior Philosophy major and History minor. He was born in Austin, Texas but grew up in Portland, Oregon, where he spent most of his time enjoying the Pacific Coast and the Colombia River Gorge. Daniel is a member of CC's Mock Trial team and he plans on applying to law school after he graduates. He is passionate about U.S. politics, ethics, and constitutional law.
Emily Main '20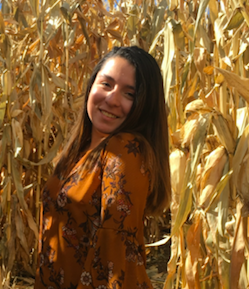 Emily Main is senior education major from Denver, Colorado. On campus, Emily is involved in the Bridge Scholars and First Generation Collegiate Programs. In addition, she also serves as Vice President Programming and Member at Large for Honor Board of her sorority, Delta Gamma. During summers, she spends time working at her communities' pools as a lifeguard and water safety instructor where she teaches children how to swim and how to be safe in and around water. In her free time, she enjoys spending time outdoors swimming and hiking, spending time with her loved ones, and reading books from a long lists of book recommendations.
Melanie Mandell '20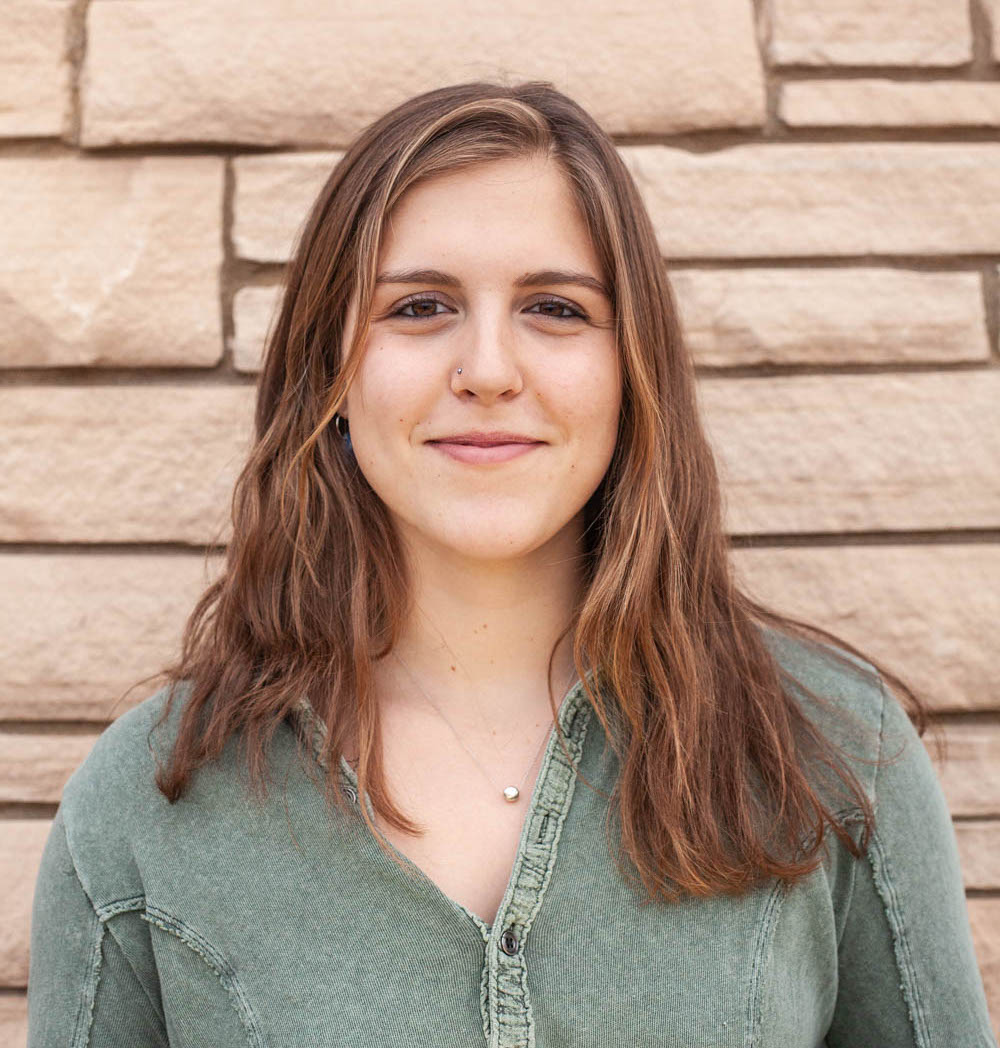 Melanie is a senior from Illinois seeking a degree in Molecular and Cellular Biology with a minor in Biochemistry. In addition to serving on President's Council, she is one of the directors of Colorado College Emergency Medical Services, tutors Chemistry and Biology at the Quantitative Reasoning Center, volunteers at TESSA as a Domestic Violence Education (DoVE) group assistant facilitator, and serves on CCSGA as a senior representative on Internal Affairs. After graduating Melanie plans to go to medical school and work in public health. Outside of school she enjoys weightlifting, listening to music, and watching science documentaries on Netflix.
Chris Maurice '20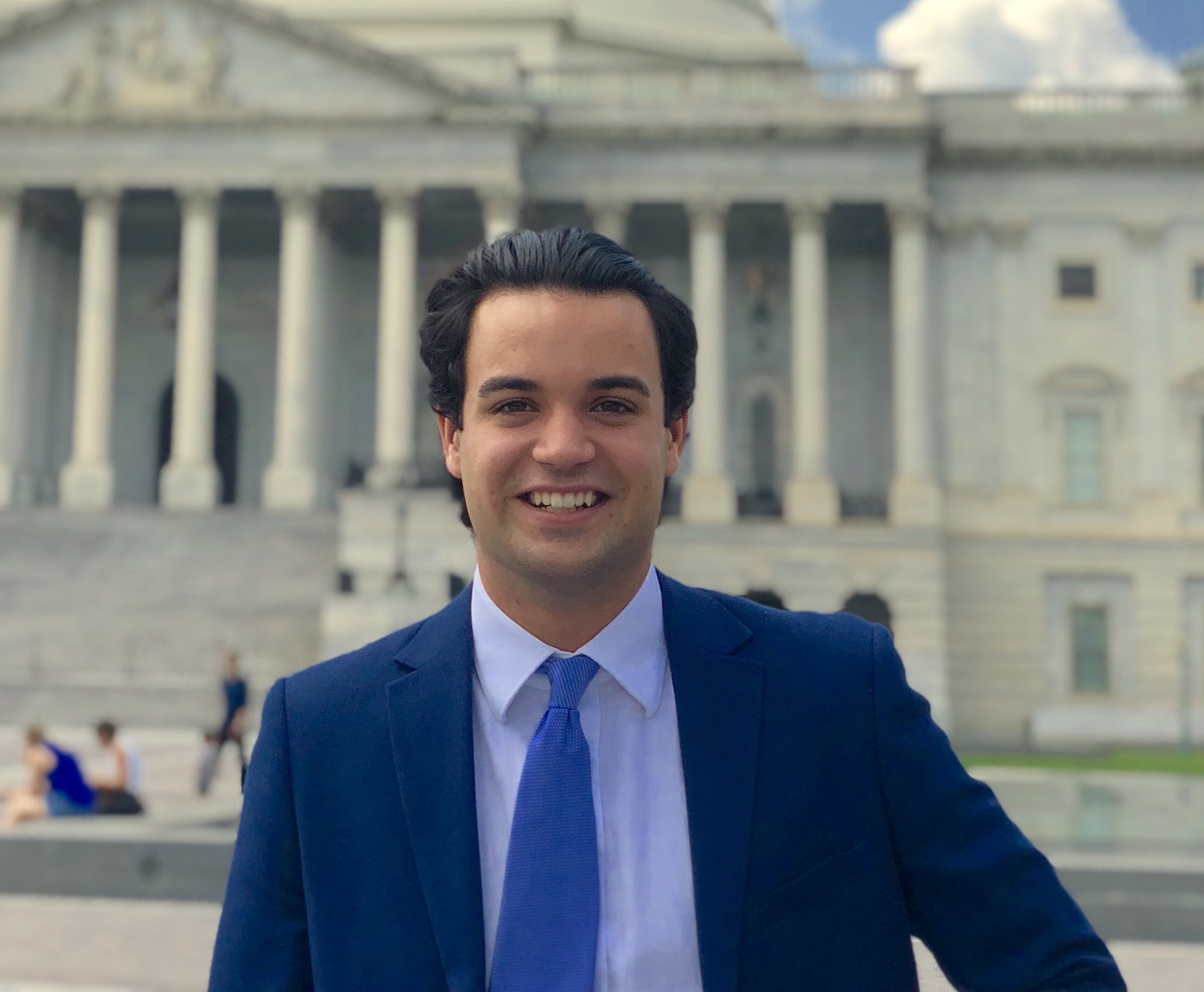 Chris Maurice is a senior planning on majoring in International Political Economy. He hails from the City of Chicago. Chris has a love for politics that has stemmed from wanting to serve in Jed Bartlet's administration; this is what compels him to stay up to date on all the news happening in the Beltway. Along with President's Council, you can find Chris working with Colorado College Democrats, on the campus-wide Instruction Committee, or in Benji's drinking a Chunky Monkey smoothie without banana. Outside of school, Chris enjoys reading, and staying in shape by running, swimming, and playing squash.
Jared Mendiola '21

Jared is a sophomore Biochemistry major and Spanish minor. He was born in Washington, but currently lives in Highland Park, Illinois because his mother is in the Army. He hopes to attend pharmacy school after graduating from CC. Last summer, he worked as a research intern with a professor at Northwestern University researching hematological problems. In addition to President's Council, Jared volunteers with local elementary schools through Volunteer Action and CC Science Outreach. He also played club rugby, club baseball, and various intramural sports. His hobbies include traveling, playing sports, and going on adventures with friends.
Maitreyi Menon '20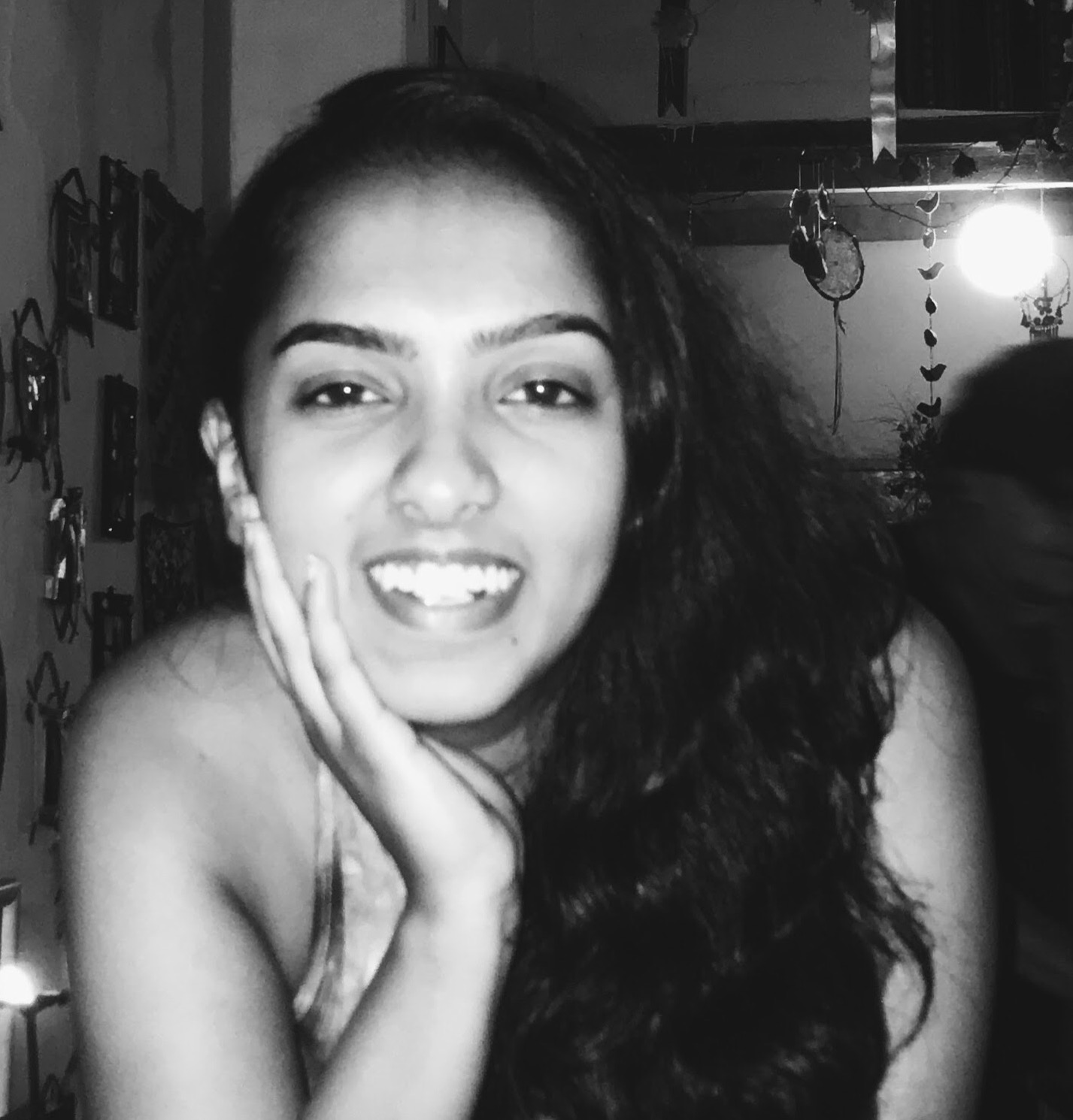 Maitreyi is a senior mathematical economics major from Bangalore, India. She is a math and economics tutor at the QRC, a research assistant in the Economics and Business Department, and the co-chair of the college's Honor Council. She spent the summer after her freshman year in Salvador da Bahia, Brazil, and spent her sophomore year at Sciences Po Paris in France. Maitreyi spent this past summer interning at Analysis Group. In her free time, Maitreyi loves reading, dancing, drinking iced chais, drinking hot chais, drinking masala chais, watching crime shows on Netflix, and hanging out with her friends in the sun while drinking chai.
Audrey Nelson '20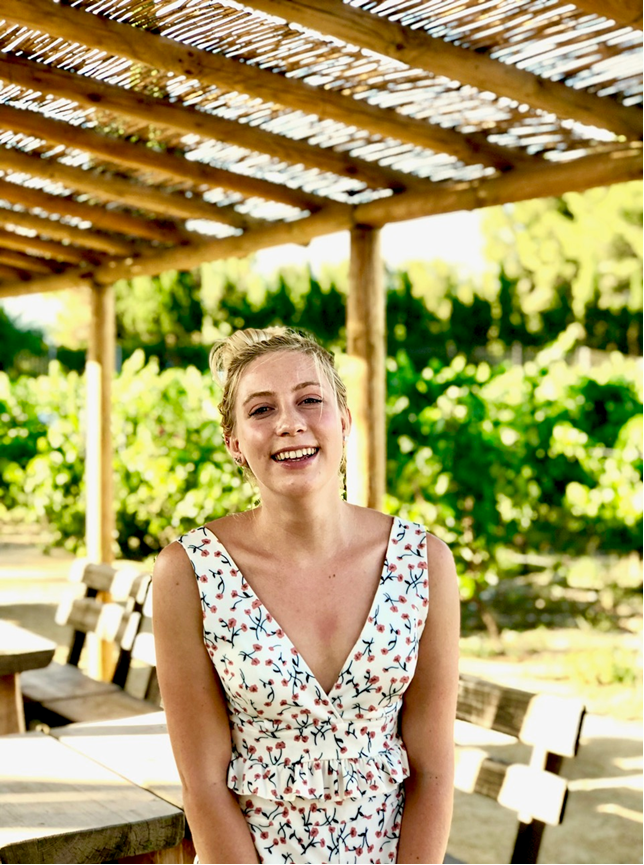 Audrey is a senior Economics and Business major from Dallas, TX. She runs cross country and long distance track. She has studied abroad in Spain and also spent three months in the Peruvian Amazon before starting at CC as a Winter Start. She looks forward to leading early athlete NSO, regular NSO, and WSO (Winter Start Orientation) to help as many freshman as possible feel included at CC and to help them know that this campus is as much theirs as anyone else's. She has considered nearly all majors offered at CC and loves to read up on anything and everything.
Vi Nguyen '20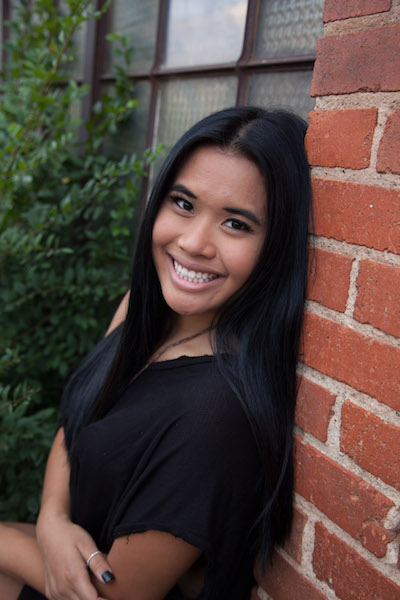 Vi Nguyen is a Mathematical Economics senior from Edmond, Oklahoma. Vi served as Treasurer of the Asian Student Union and Korean American Association, founded the Women in Business Club, was an analyst for the Sustainability Portfolio with the Investment Club, tutored math at Palmer High School, and worked as a cleaner at Corepower Yoga. Last year she attended The London School of Economics and Political Science where she met Noble Prize Winning Economist Amartya Sen, learned Einstein's fourth paper of Brownian Motion in Stochastic Processes, and advanced in Pole Fitness. Numbers have always come easily to Vi. Whether using probability equations and statistical formulae to get the most free food possible at a sushi event (cheap sushi is her primary form of sustenance), or using game theory to maintain her 100% 'connect four' record, there is no question that Vi has found many ways to apply her degree to everyday life. This year she is excited to return to CC and serve as a FYE Mentor (for her past FYE course Decision Making and Negotiations) and potentially start a Pole Fitness Club.
Jacqueline Nkhonjera '20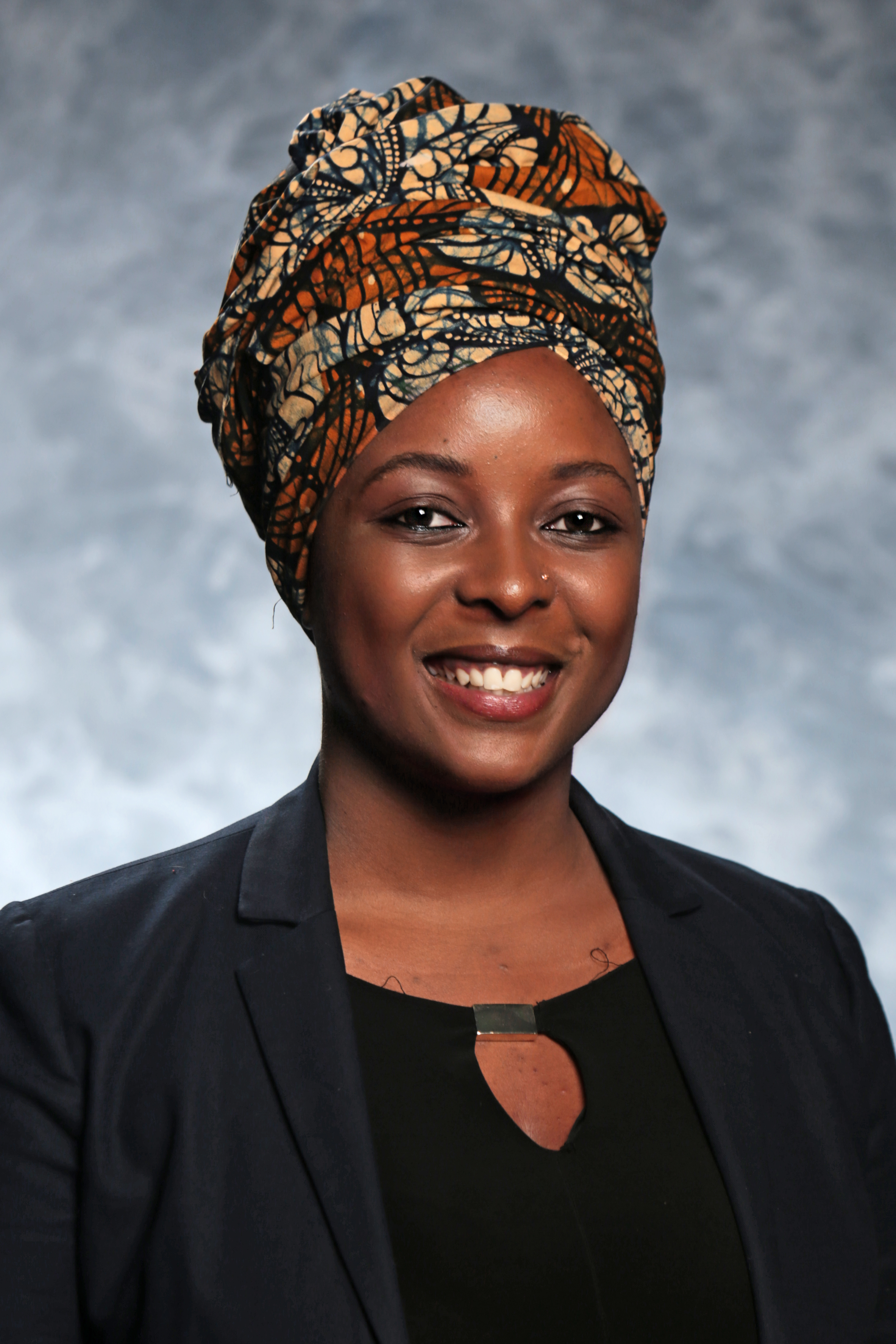 Jacqueline is a senior Political Science major with a double minor in African studies and Feminist and Gender Studies. She grew up in Malawi, Mozambique, Uganda, and eSwatini. Jacqueline is a member of Colorado College's spoken word group, SpeakEasy; and she works as an office assistant in the Interdisciplinary House, and as an assistant at the Tutt Library Welcome Desk. She spent the summer of her sophomore year working for the American Civil Liberties Union (ACLU) in Colorado, and she spent last summer working at National Public Radio (NPR) in Washington D.C. Jacqueline enjoys poetry, traveling, reading her daily horoscope, and the color yellow.


Ian Roberson '21
Ian is a junior from Brookline, Massachusetts majoring in Political Science. He is currently the treasurer of CC's Law Society, financial officer (and competitor) on its Mock Trial team, a junior representative on student government, and an
admissions ambassador. Ian's interested in law, civil liberties, American politics, and campaigning. He can be found making breakfast food at all hours of the day and watching the newest HBO series.
Laurel Sullivan '21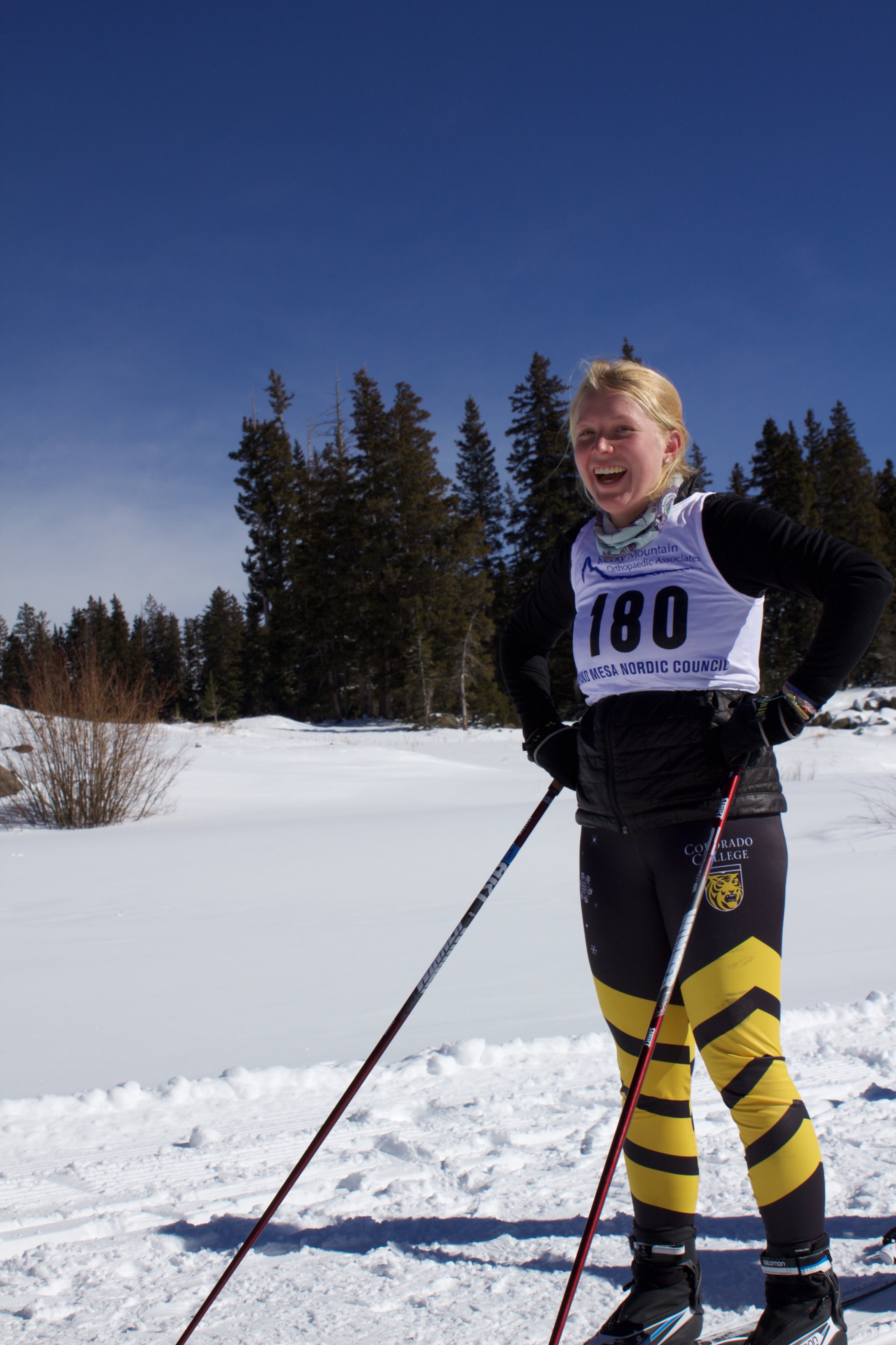 Laurel is a third year from Boston, Massachusetts. Before coming to CC she spent the year working as a nanny in Australia and backpacking in New Zealand. While she has not declared her major, she is interested in Education and the social sciences. Apart from being on the President's Council, Laurel is also an Admissions Ambassador, a co-captain of the Nordic Skiing Team, a member of the Curriculum Executive Committee, a caterer for Bon Appetit, the food service at CC, and an Orientation Leader. In her free time, she enjoys spending time outside with family and friends, playing with kids, going to coffee shops, and cooking.
Benjamin Swift '22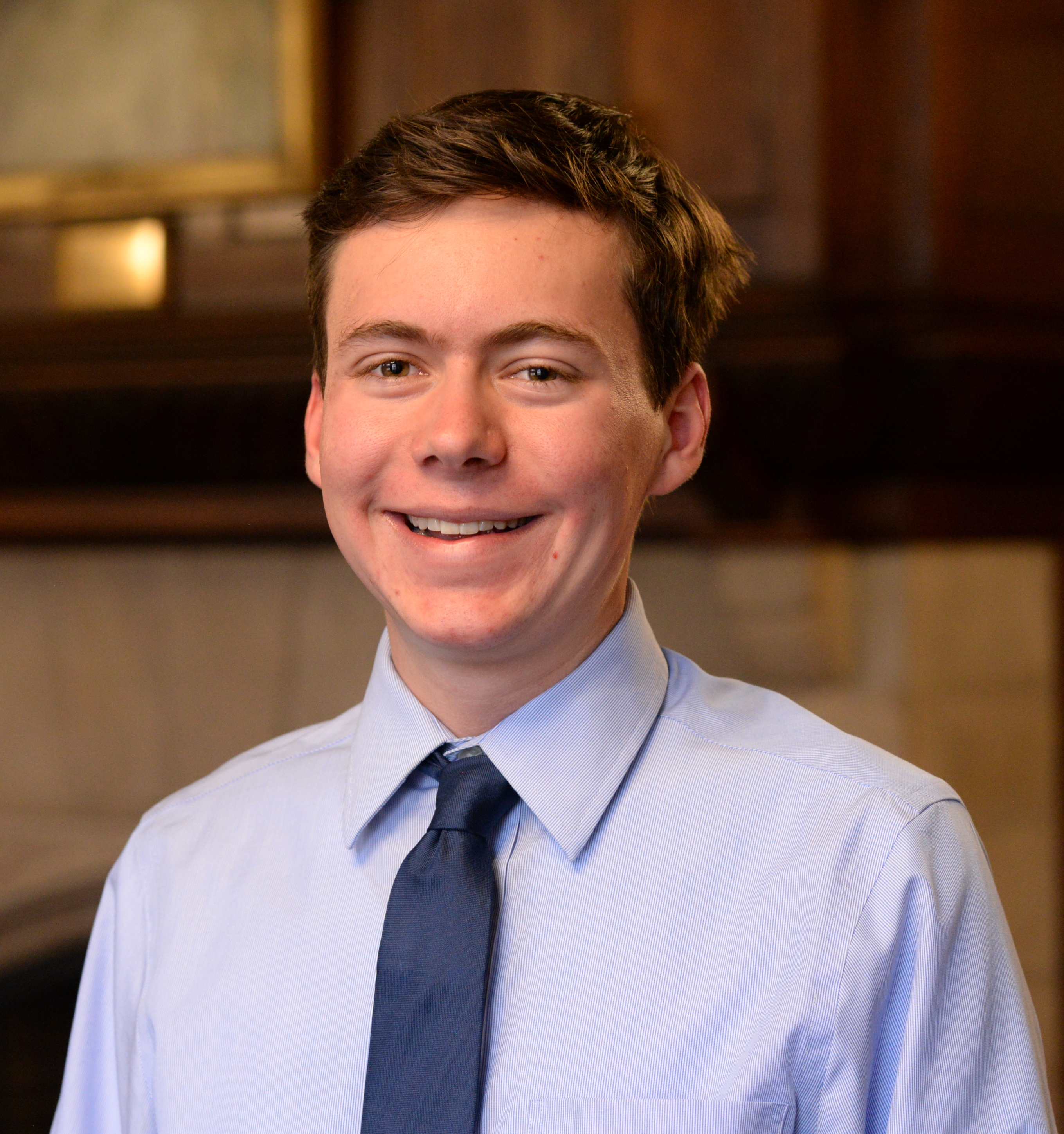 Benjamin is a junior from Crested Butte, Colorado majoring in Sociology with a minor in Environmental Issues. At CC, he is the Buildings and Grounds Intern in the Office of Sustainability, an ambassador in the Office of Admission, and a co-captain of the club Nordic Ski Team. Last summer he had the opportunity to travel in the Himalayas on one of CC's Block A courses. In his free time, he enjoys reading, making and eating ice cream, and playing in the snow.
Tia Vierling '22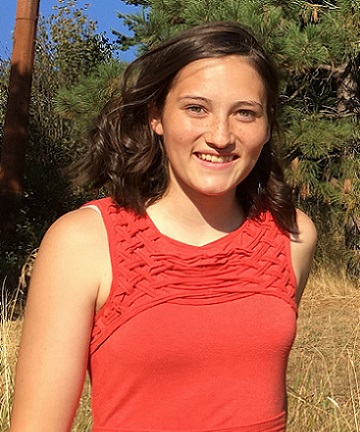 Tia is a sophomore from Moscow, Idaho. She is undeclared but will likely major in Neuroscience and minor in English. She is currently a Residential Advisor, a BreakOut Community Engagement Trip Leader, an artist for Cipher magazine, and a candidate in the Community Engaged Scholars program. She is involved in several clubs on campus as a member, including Model United Nations and Ellement A Capella. Her greatest strength, which is also her greatest weakness, is that she is interested in and likes doing everything. She enjoys reading, writing novels, playing soccer, making puns, and volunteering in her free time. About 85% of the things she says are intended to make people laugh.
Lily Weissgold '20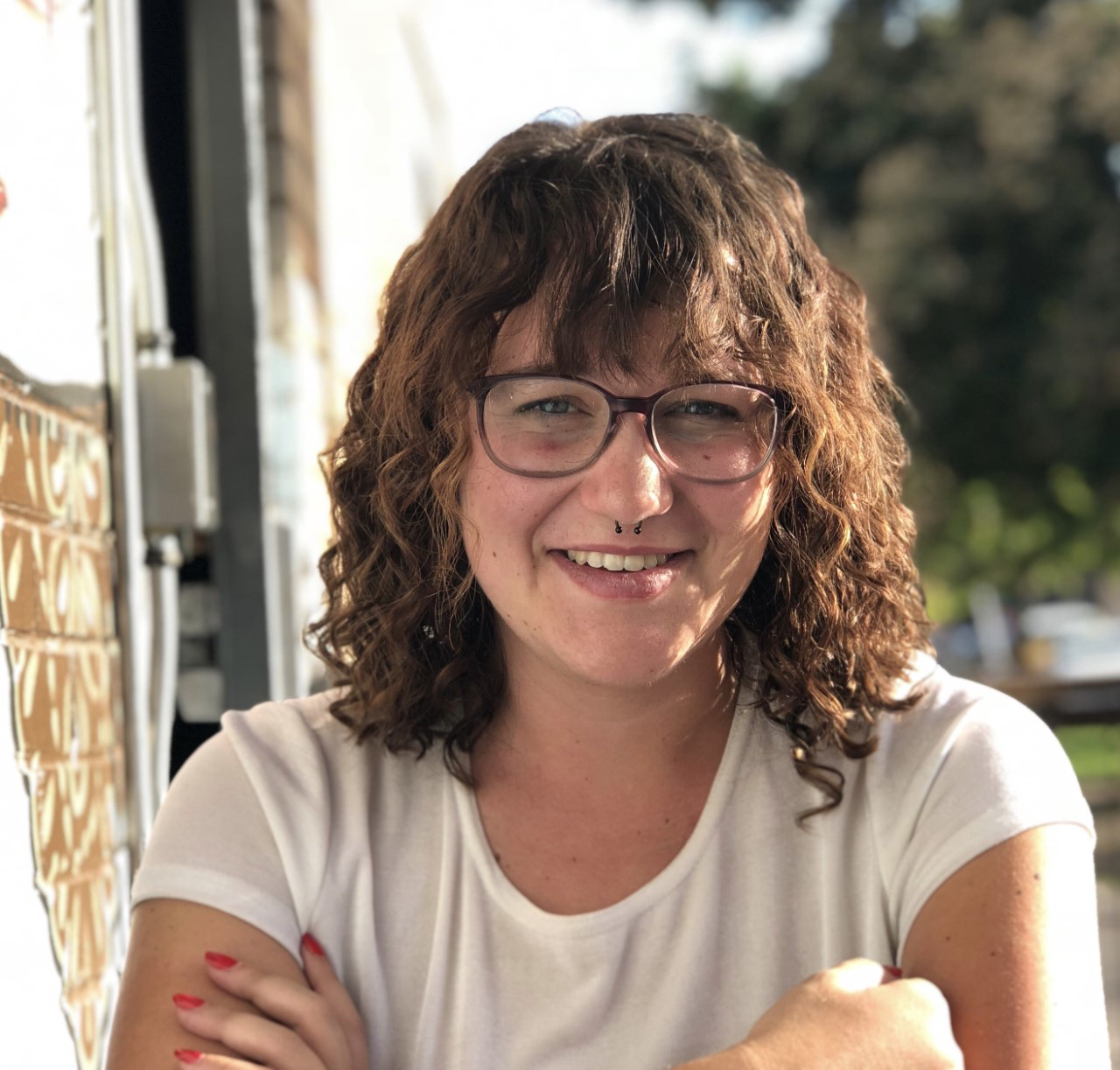 Lily is a Vermont transplant in Colorado Springs. She is an avid reader and an amateur gardener as well as chef. In her spare time, she serves as the Student Trustee on the Colorado College Board of Trustees, and as members of: the Colorado Springs Trails, Parks, and Open Space committee and the Board of Directors of the Rocky Mountain Field Institute. Principally, Lily can be found fretting about climate change and TABOR while extolling the benefits of bike lanes and socially just carbon accounting.
Kelly Yue '21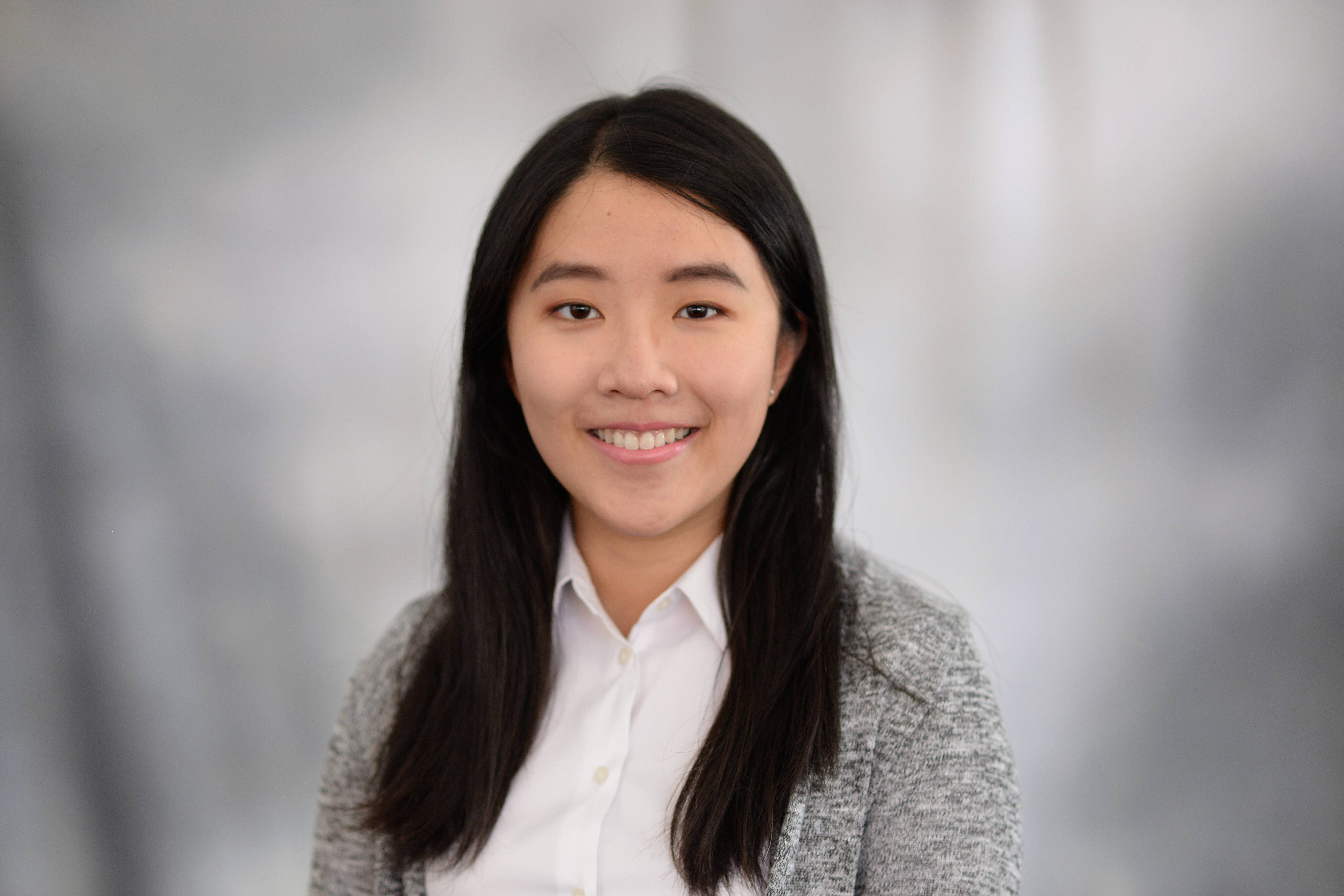 Kelly is a junior from Hong Kong. As a Sociology major and a History minor, she is passionate about public policy and community engagement. On campus, she is a Writing Center Peer Consultant, Asian Studies Intern, a member of Blue Key Honor Society, International Students Initiative Advisory Council and MOSAIC. Throughout the academic year, she interns at the El Paso County Combined Courts working with self-represented litigants. She will be studying abroad in Copenhagen, Denmark for the Fall Semester with a focus on the current migrant crisis and Europe's major culture clash. Outside of school, Kelly enjoys making Taiwanese taro balls, watching NBA and playing badminton.