Loans Overview
For information on updated interest rates and origination fees for federal loans, please visit the Federal Student Aid website.
2022-2023 Loan Interest Rates & Loan Limits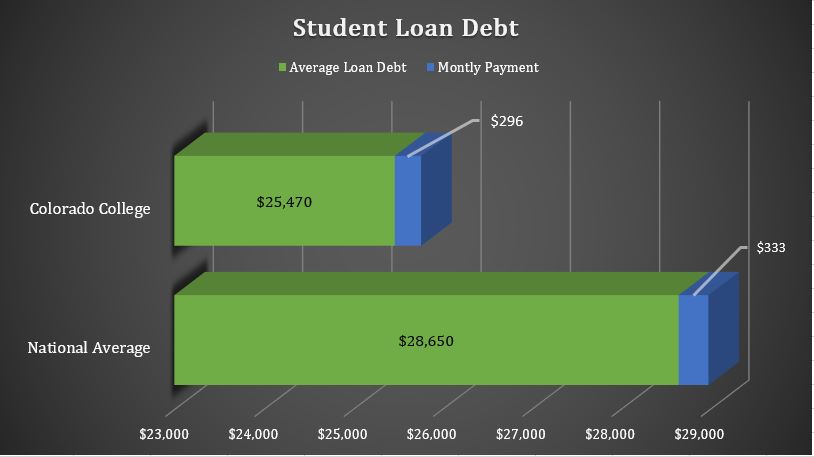 Loan Payment Calculator can be accessed here
Financial Awareness Counseling is also available. You can find more information on applying for Federal Direct Loans here.
Type of Loans

 

Federal Direct Subsidized Stafford Loan

Federal Direct

Unsubsidized Stafford Loan

Federal Direct Parent Plus Loan

Loan Description

US Department of Education pays the interest while you are in school at least half-time, for the first six months after you leave school (referred to as a grace period), and during a period of deferment (a postponement of loan payments).
Students are not required to make payments on the loan while they are in school.

 

• Student is responsible for paying interest

• If you choose not to pay the interest while in school and during grace periods, your interest will accrue (accumulate) and be capitalized (added to the principal amount of your loan).

• Borrowed by parents and Begin accruing interest upon disbursement.

• Repayment begins 60 days after the last disbursement of the loan unless the principal amount is deferred while the student is in school.

• Parents can contact the federal government at 1-800-848-0979 for information about this deferred repayment option.

Awarding Amount*

The maximum amount of subsidized loan varies depending on a student's financial need and their year in school.

 

The maximum subsidized loan amounts are as follows:

• 1st yr. Undergrad: $3,500

• 2nd yr. Undergrad: $4,500

• 3rd & 4th yr. Undergrad: $5,500

The minimum loan amount is $2,000.

Provides parents the chance to borrow any amount up to the cost of attendance, minus all financial aid and scholarships received.

 

*Combination of subsidized and unsubsidized loans cannot exceed $5,500 for 1st year undergraduates, $6,500 for 2nd year undergraduates and $7,500 for 3rd and 4th year undergraduates.

 

Criteria for Eligibility

• demonstrate financial need

• US citizen or eligible noncitizen;

• Enrolled, or accepted for enrollment, as a regular student in an eligible degree or certificate program;

• Enrolled at least half time.

• be a US citizen or eligible noncitizen;

• Enrolled, or accepted for enrollment, as a regular student in an eligible degree or certificate program;

• Enrolled at least half time.

• be a US citizen or eligible noncitizen;

• be enrolled or accepted for enrollment as a regular student in an eligible degree or certificate program;

• Enrolled at least half time.

• Parents must not have an adverse credit history and must be credit approved for the loan.

Application Process (all requirements must be completed)

1. FAFSA (FAFSA.gov)

2. Entrance Counseling (Studentaid.gov)

3. Loan Agreement/MPN (Studentaid.gov)

1. FAFSA (FAFSA.gov)

2. Entrance Counseling (Studentaid.gov)

3. Loan Agreement/MPN (Studentaid.gov)

1. FAFSA (FAFSA.gov)

2. Parent PLUS Loan Application (Studentaid.gov)

3. PLUS Loan Agreement/MPN (Studentaid.gov)