The Hulbert Center
Established in 1981 by Professor Joseph Gordon, the Hulbert Center for Southwest Studies was the first regional interdisciplinary program in the nation.
Its original mission was to create curriculum with Southwest content at Colorado College, nurture a community of scholars who could serve the region through teaching and publishing and create community outreach programs educating the community at-large about the Southwest. Since 2005, with the addition of a critical regional Southwest Studies academic program and full-time faculty, we now offer students and affiliated faculty the opportunity to engage with diverse landscapes and cultures of what we consider "the center place" (the Greater Southwest).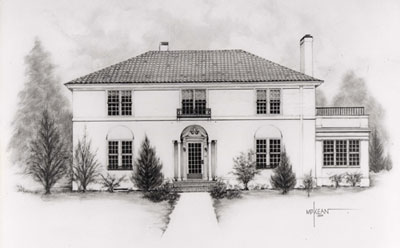 In 1991, the historic Dern House became the headquarters of Southwest Studies. The Mediterranean style stucco building with a red tile roof was built in 1923 by Joseph Jackson Dern, a Colorado Springs Banker and CC trustee from 1935-1939 and 1942-1946.
Benchmarks in the growth of the Hulbert Center have included facilitating the purchase and management of the Baca Campus in Crestone (1990), the establishment of a Southwest Studies Major and Minor (2005), and the addition of full-time faculty (2005, 2011, 2016) to better serve the educational needs of Colorado College and our research extension and partnerships with peoples of this region.
Our goals at the Hulbert Center are two-fold: First, we partner with known and emerging scholars, community organizations, and our own region's organic intellectuals to offer the best outreach program possible so that students, staff, and nearby residents learn from southwest peoples and their local knowledge by sponsoring on-campus events. Second, we support and fund faculty and student research projects that address difficult and meaningful topics and challenges that are of importance to the Greater Southwest and its inhabitants. We listen to stakeholders, community groups, and the region's pulse to encourage faculty and students to be responsible citizens and stewards of the Southwest.
Most of Hulbert Center's academic and community outreach programs have been funded by endowments and grants including:
Jackson Fellows Scholars Program (1988) funded by the Helen Jackson and William S. Jackson Family Endowment. Supports CC faculty to develop new interdisciplinary courses with Southwestern content and to publish research on the region.
W. M. Keck Foundation (2002) grant to the Hulbert Center funded the Colorado College's first Geographic Information Systems (GIS) computer lab.
Joel T. Benezet Memorial Fund (2002) supports the research of Southwest Studies Majors and Minors.
Hulbert Center Endowed Funds supports the overall operations of the Hulbert Center and enables to sponsor on- and off-campus initiatives that reflect the priorities of our Center and our academic program: critical study and engagement with the region and it's peoples, environmental justice, local and regional senses of place, and demonstrated examples of "sustainability-in-place" through our region.

Andrew Norman Lecture (1988) and Woman's Educational Society Lecture (1988) supports, nationally and regionally known scholars, artists, and professionals engaged in regional perspectives to present to campus and community audiences twice a year.
The Salazar Fund for Border Studies (2016) supports sustained teaching and research engagement with the multiple border regions that sprawl across the U.S.-Mexico borderlands.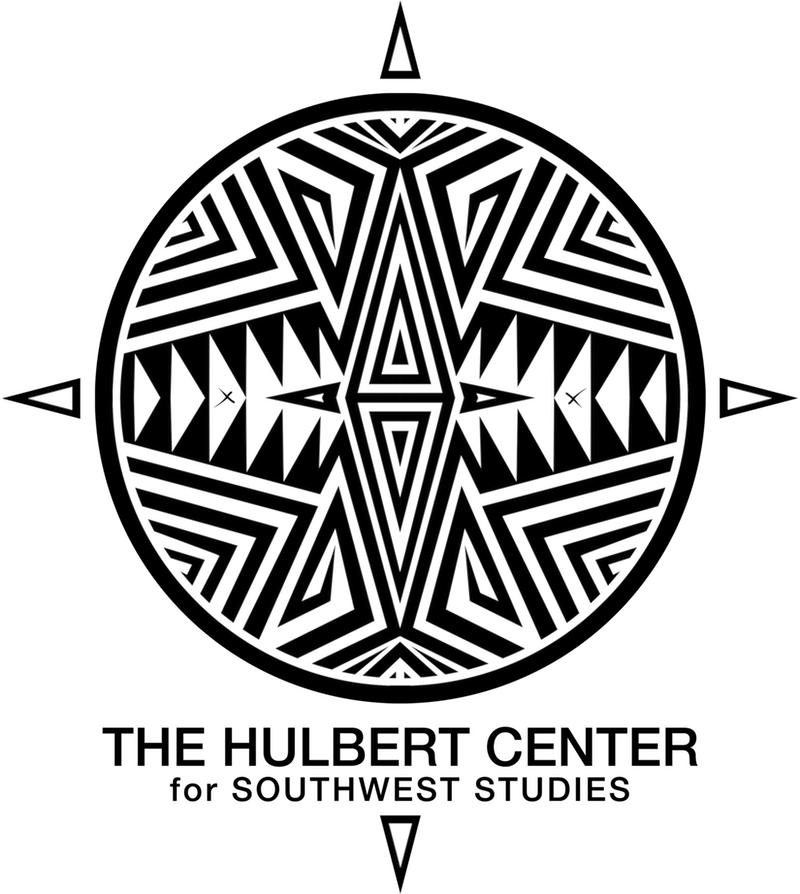 Because an important part of its mission is outreach to the larger community, the Hulbert Center also sponsors
The Aficionados Luncheons, a monthly speaker's series which presents scholars, authors, artists, activists and others who bring new perspectives on the Southwest.
la Nueva Tertulia, a brief newsletter published every semester showcasing the work of CC Faculty, authors, scholars and students engaged in the region.

Occasional publications, in concert with university and specialized presses, to support critical-regional workshops on topics of importance to the Greater Southwest.
An ongoing Consortium of Southwest Centers, with occasional meetings and journal outlet opportunities for sponsorships.
Southwest Studies Faculty Affiliates events, including speakers, artists, musicians, and scholars vital to the region education we underwrite as a research and outreach center.
Logo credit to Virgil Ortiz

---
The faculty and staff run the center and its programs:
Eric Perramond, Professor of Environmental Science and Southwest Studies; currently serves as W.M. Keck Director of the Hulbert Center (2018-2020)

Santiago Guerra, Associate Professor (sabbatical spring 2020)
Karen R. Roybal, Assistant Professor (sabbatical spring 2020)
Carol Hernandez, Academic Administrative Assistant
Alexandra Rivas, Hulbert Center Paraprofessional