Study Abroad
---
Why Should I Study Abroad?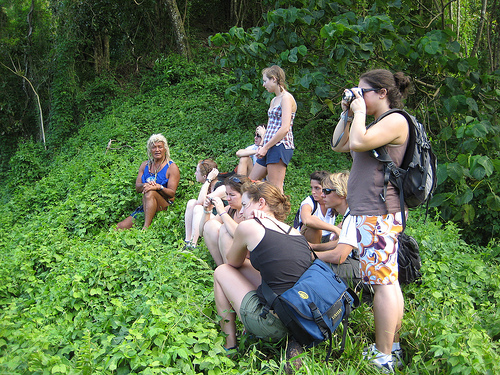 "If you bring a sociological inquiry into international experiences it is impossible not to walk away with new knowledge and questions to explore."
--Jessica Gingold '08
---
How Do I Receive Sociology Credit?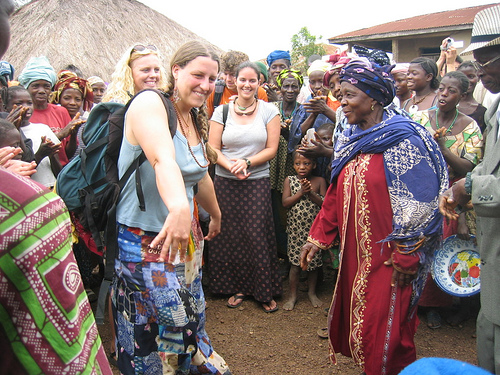 The department will generally grant one elective credit toward the sociology major from off-campus study. If you know you will be seeking sociology credit, check in with your advisor before departure, although credit will not be approved until you return to CC. The department generally awards credit to courses which are explicitly sociological in nature and to related social science courses (e.g., "Culture and Development"). Expect to show a course syllabus and a sampling of coursework and to produce a written statement to be assessed by your academic advisor and the head of the department.
---
Where Should I Go?
Go anywhere! Peruse the International and Off-Campus Programs Website to see what options are available. Students can pick from over 100 programs pre-approved by the College to meet almost all academic interests off-campus. If you have an academic need that is not met through any of the existing programs, you can meet with the Coordinator of Off-Campus Study to learn more about petitioning for a non-approved program. Financial aid transfers on all off-campus study programs approved by the College.
Many approved off-campus study programs are suitable for Sociology majors, as most programs offer cultural insight and community engagement. Some which are especially well suited to Sociology students in the past have been the HECUA programs (both domestic semesters in the Twin Cities and international semester programs, all with a social justice lens), The Augsburg program on Social Change in Central America focusing on Exploring Peace, Justice, and Community Engagement, and the SIT programs (which examine a critical global issue and include and independent research project)."
Also be sure to pursue funding options for your study abroad experience.

---
This is the Department of Sociology
Browse all Departments & Programs
​