Gerald Hughes Phipps Observatory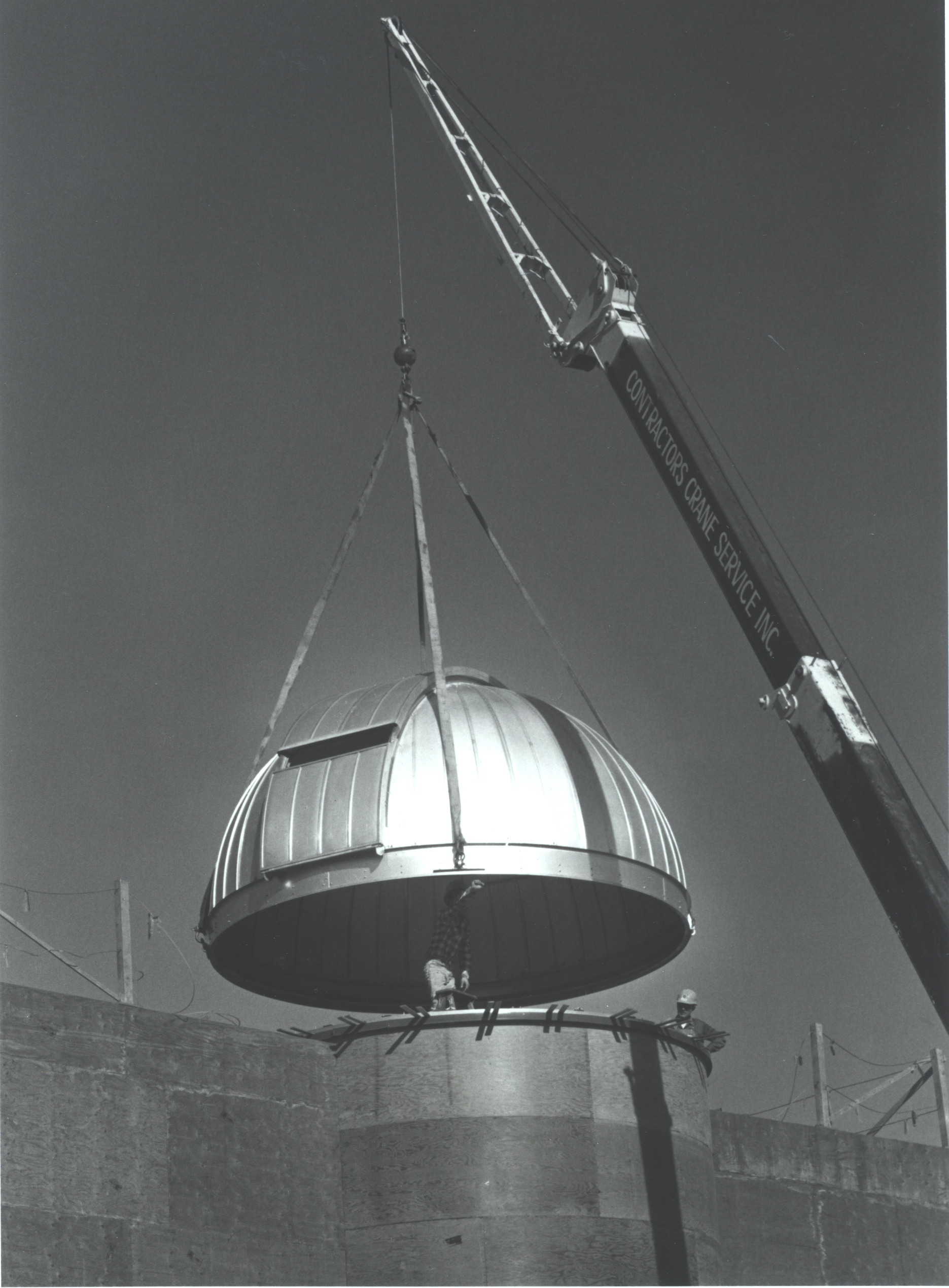 The Phipps Observatory was built during the construction of the Barnes Science Center, which was dedicated in 1988. It houses a DFM Engineering 16-inch Cassegrain telescope on a computerized equatorial fork mount.
The telescope itself sits on a solid concrete pillar, which travels all the way through all floors of Barnes Science center and is embedded in the bedrock. This keeps the telescope from jittering from the movement of the building while observations are being conducted.
The telescope can be used for visual observations but is also equipped with an SBIG STS-1001E CCD Camera for taking images.
If you are interested in learning how to use the Observatory, you can become certified through the Physics Department by completing the Observational Astronomy for Amateurs adjunct course or the upper-level Observational Astronomy course.