Organismal Biology & Ecology
Who We Are
The Organismal Biology and Ecology (OBE) Department studies the structure and function of organisms in an ecological and evolutionary context. OBE encompasses cross-disciplinary approaches such as physiological ecology, evolutionary ecology, systematics, and biogeography, which all provide complementary insights into the processes of evolutionary diversification and adaptation to life on earth. Our research foci include botany, animal and plant ecology, comparative physiology, conservation biology, and molecular ecology. We strive to perform cutting-edge lab and field research and include a diversity of students in these opportunities.
OBE on The Block Plan
The focused three and a half week course style of the block plan enables our OBE faculty to design field/lab classes and research opportunities that are not possible in traditional school settings. In this context we create active learning environments that value all voices and promote diversity and inclusion in the biological sciences.
Lab Courses: Our diversity of approaches to studying the structure and function of organisms manifests in a set of lab-intensive courses that provide substantive research opportunities for our students. OBE values the importance of lab skills in an integrative context and courses such as molecular ecology, population genetics, comparative animal physiology, and biogeography expose students to a range of lab skills. Molecular and physiological techniques as well as computational methods are taught as collaborative faculty-student experiences, providing skill sets for futures in professional biology.
Field Courses: Our exceptional location is adjacent to rich and diverse ecosystems situated at the range limits of many species of plants and animals. In an east-west direction, the elevation changes from roughly 6,000 to over 14,000 feet on top of Pikes Peak, resulting in a mosaic of ecosystems spanning plains, forests and tundra; in this wondrous mosaic, we greatly value the indigenous history embedded in the landscape. Many classes take day-long, overnight or multi-day trips to explore sites near and far. Many of these experiences are local day trips, but some of these are camping trips; we also utilize the CC Cabin in the montane pine forests of the Pikes Peak foothills an hour from campus as well as the CC Baca Campus in the San Luis Valley three hours to the southwest. We also offer regular block-long field courses to Belize! In all these field excursions we strive to accommodate students with a range of field experience levels.
Small Class Size: Colorado College limits class sizes to a maximum of 25 students; most field and lab courses have even smaller sizes. This allows each student to receive individual attention and to do investigative projects even in their first biology class.
Examples:
Scanning Electron Microscopy: 8 students
Ecology: 14 students
Comparative Animal Physiology: 12 students
Research opportunities: Our faculty have active and diverse ongoing research and can also help students develop their own project, e.g. students can receive credit for as many as two mentored research blocks with a professor. We encourage and financially support collaborative student-faculty research projects. These opportunities provide excellent experience for students interested in graduate school or those planning on becoming part of a research team upon graduation. Our paid research experiences often culminate in publications for students as well as presentations at both regional and national scientific meetings.
Photos from Summer Student Research and Classes
Prospective Students
---
News
---
Thanks to all who contributed to the 2021 newsletter. Read the full OBE newsletter here.
---
Professor Roxaneh Khorsand's remote Biology of Plants course featured in CC news story
Photo by Josh Birndorf '20
---
Congratulations!
---
George Wittemyer '97 finds the positive in tragic elephant conservation research
---
Amanda Martin '19 is a Fulbright semifinalist for her research in biology!
Congratulations!
---
Leah Veldhuisen '19 collects plant data in Bolivia under Venture Grant
Working in collaboration with Professor Rachel Jabaily, Veldhuisen studied an endangered, high-elevation plant in the Andes Mountains. She will continue her research in October. Learn more about the project
---
OBE alum Zoë Moffett studies alpine pollination in a changing climate.
Moffett CC class of 2017 worked with Dr. Candace Galen, Jessica Kettenbach, and Dr. Nicole Miller-Struttmann to investigate shrub encroachment and its effect on pollination systems. The team studied reproductive synchrony between willow and alpine sky pilot and subsequent pollination interference. Learn more about Moffett's research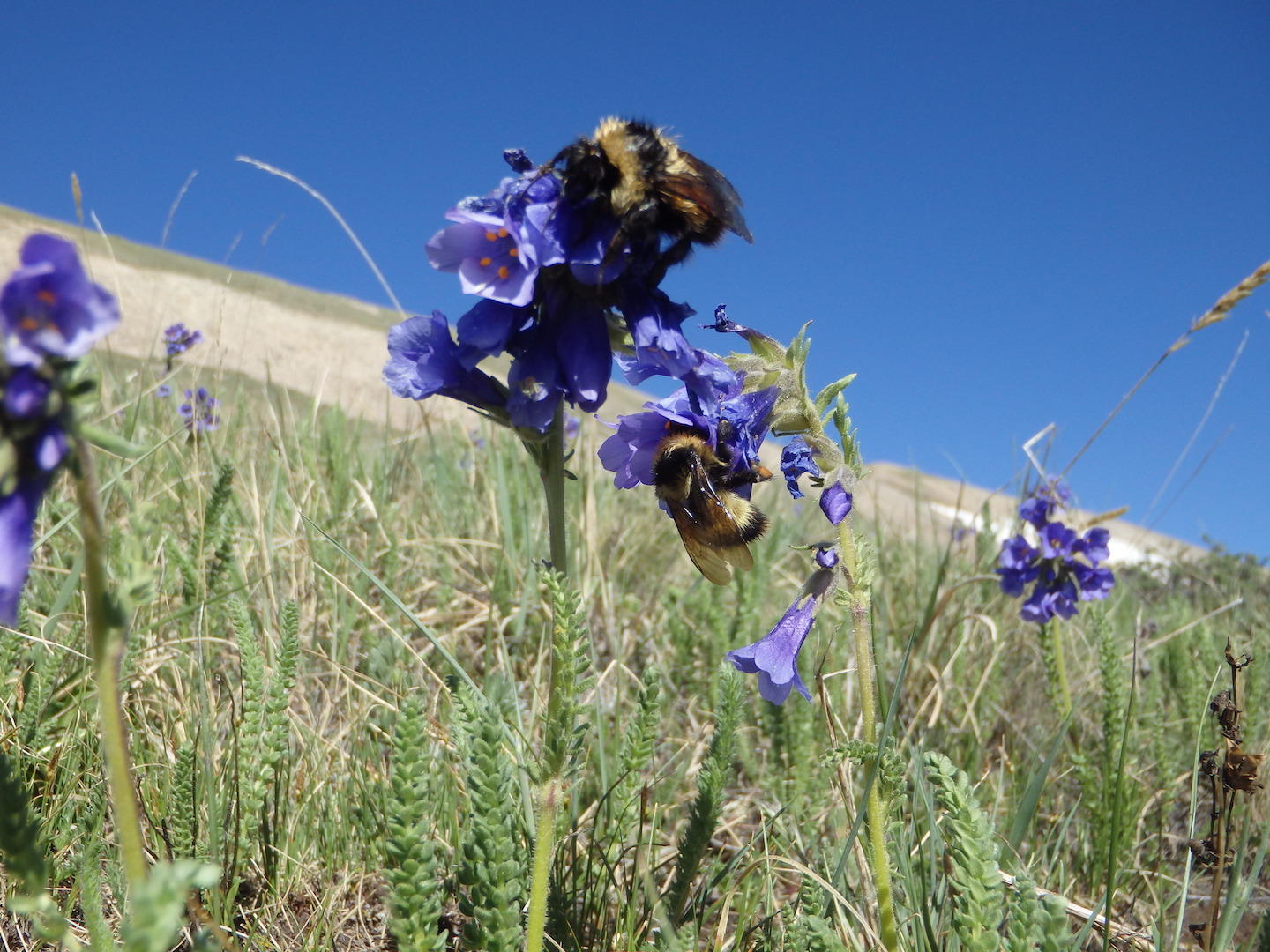 ---
Botanist and professor Tass Kelso, passed away in June 2016.
Tass was a remarkable botanist and a remarkable person, whose friendship, research, and fine teaching skills touched the lives of many people. Read tributes from her friends and colleagues. 


---
Evolutionary geneticist and professor emeritus Werner Heim, passed away in October 2019.
Known for his listening, thoughtfulness, and kindness, Werner dedicated himself to this college and community, from his arrival at CC in 1967 to his retirement in 1994. Werner loved Colorado College and embodied his commitment through his teaching and in his ability to always think of the institution as a whole, holding the highest good for all in everything he did. He pursued his undergraduate degree, M.A., and Ph.D. at UCLA all in Zoology. Having taught at Brown and Wayne State before he came to CC, his primary research interests during his career focused on evolutionary biology, human genetics, and vertebrate development. Werner got to watch the field of genetics develop. DNA sequencing became especially intriguing to him and Werner thought very deeply about the ethics of genetics. He had the amazing ability to get to the heart of an experiment with probing questions that fostered great discussions, something his colleagues respected. After his retirement in 1994, Werner still taught block courses, excited to invite non-majors to embrace his love of the field. The founder and creator of the CC Retiree Group, which continues to meet once a month, Werner valued community, always seeking to build it, even in retirement.