Asian Languages House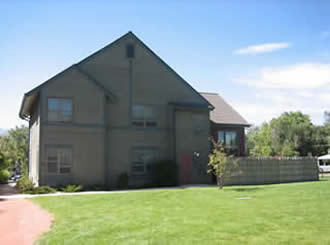 The Elf House serves as a residence for students interested in Chinese and Japanese languages and cultures. The house can accommodate 13 students including the Cultural Program Coordinators, from Japan and China. Students share a common living room and kitchen. There is a raised platform with tatami mats which provides a comfortable area for students to rest and study. In the colder months there is a heated table placed on the raised platform - a perfect place to gather with friends and/or study, while looking out at the Japanese garden! Visit Residential Life to download the Language House Application.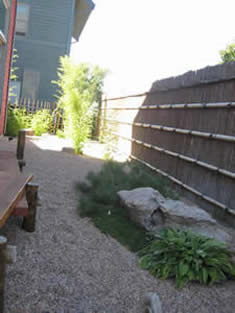 In 2003 Master Gardener Takashi Hayashi came from Tokyo, Japan, to spend five weeks on the garden. He designed the garden and worked with groundskeeper Jerry Switzer and Horticulturist Cecelia Gonzales on a variety of stages of the project, including securing the materials from around the United States. Colorado College grounds people worked with Mr. Hayashi in the mornings. Students in the FYE Japanese Language and Culture course, taught by Joan Ericson, applied their classroom readings and discussion to this project; they interacted with Mr. Hayashi as they helped to create the garden in the afternoons and on some weekends.
View a video about the Japanese Garden.
Japanese CPC 2021-22 Yukako Hirose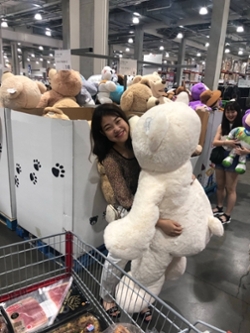 Yukako Hirose was born in Japan, has moved to Nagoya and Fukuoka, and now lives in Tokyo. In high school, she stayed with a host family in Washington state for a month and found language and foreign culture interesting. She went to International Christian University and studied Japanese language education to become a Japanese teacher on an international campus. At the age of a junior, she moved to the Philippines for a month to do an internship at Mindanao International college in Davao. She worked as a Japanese teacher, visited several schools, and inspected the education situation in the city. After her academic life at International Christian University, she did an internship at the application company of English learning.
Chinese CPC 2021-22 Jiwon "Aiden" You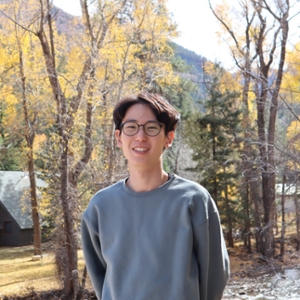 Jiwon (Aiden) You serves as a Chinese Cultural Program Coordinator (CPC) for the 2021-22 academic year. He has received Bachelor of Arts in Molecular Biology from Colorado College, where he has also studied Chinese language at. Having learned English and Chinese on top of his fluent Korean, Aiden understands the value of studying a foreign language, as well as the struggles that comes with the process. With his experience in learning new cultures, Aiden hopes to get to know more language learners at Colorado College and offer help to maximize their experience in Chinese language programs. 
Outside of work, Aiden enjoys spending time with his cat and finding local places to eat. He is excited to meet everyone!