Asian Languages House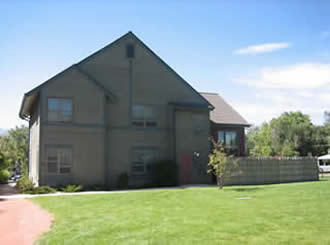 The Elf House serves as a residence for students interested in Chinese and Japanese languages and cultures. The house can accommodate 13 students including the Cultural Program Coordinators, from Japan and China. Students share a common living room and kitchen. There is a raised platform with tatami mats which provides a comfortable area for students to rest and study. In the colder months there is a heated table placed on the raised platform - a perfect place to gather with friends and/or study, while looking out at the Japanese garden! Visit Residential Life to download the Language House Application.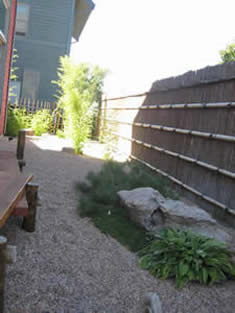 In 2003 Master Gardener Takashi Hayashi came from Tokyo, Japan, to spend five weeks on the garden. He designed the garden and worked with groundskeeper Jerry Switzer and Horticulturist Cecelia Gonzales on a variety of stages of the project, including securing the materials from around the United States. Colorado College grounds people worked with Mr. Hayashi in the mornings. Students in the FYE Japanese Language and Culture course, taught by Joan Ericson, applied their classroom readings and discussion to this project; they interacted with Mr. Hayashi as they helped to create the garden in the afternoons and on some weekends.