Voices from Japan
What is "Voices from Japan"?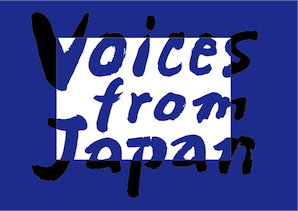 Perspectives on Disaster and Hope
After the Tohoku region earthquakes, tsunami and nuclear disasters in March 2011, Voices from Japan, a traveling multimedia group, was formed to present the various forms of art generated in response to the disasters. This includes 100 tanka (31 Syllable Japanese poems) by 55 survivors and witnesses to these disasters. The exhibit at Colorado College includes many other forms of expression as well, such as calligraphy, photography, film, music and dance performances. The exhibit also contains a selection of poems, photos and a wall hanging by victims of the Waldo Canyon Fire.
Despite the calamities in the Tohoku region, the poetry and other arts represent a form of healing from natural disaster. Voices from Japan aims to show the beauty in this art and the ability of the human spirit to overcome obstacles.
Links to past and current exhibits of "Voices from Japan"
Voices from Japan New York Exhibit
American School in Japan
Link to donate: