Be Involved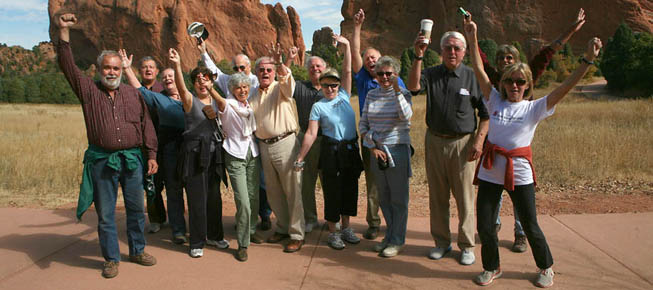 The Office of Alumni and Family Relations invites and encourages parents and families to become active members of the Colorado College community and to become involved in the life and mission of the college. By participating in the educational, community, philanthropic, and "just-for-fun" events and programs on and off campus and in your own backyard, you can experience many of the reasons your student feels there is nowhere else on planet Earth like Colorado College.
Volunteer Opportunities
Share your knowledge of Colorado College with prospective students and their families by volunteering to host or by attending an event or reception in your city. Contact the Alumni Relations Office at alumni@coloradocollege.edu for more information.
Develop internships, fellowships, career opportunities, or mentor a student. Identify jobs and/or internships at your company or those of constituents in your area. Assist alumni and current students with career advice or share job and internship leads. Contact the Career Center for more information.
Travel and Educational Opportunities
Giving Opportunities
Your philanthropic support is essential to our mission. Annual tuition rates cover only 70 percent of the actual cost to educate your student. Please consider a gift during the annual fund campaign or anytime throughout the year.