Office of Alumni and Family Relations
Janna Jones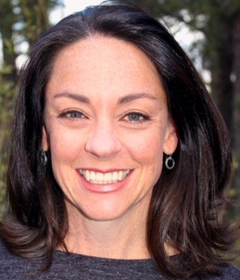 Associate Director, Parent & Family Engagement & Programs
Janna Jones joins Colorado College as the new Associate Director for Parent and Family Engagement and Programs. She comes to CC with extensive writing, editing, and project management experience. For the past 14 years she has managed an independent editorial services business, serving clients from local media outlets and nonprofits, to national and international marketing and publishing companies. A native of Colorado Springs, she holds meaningful connections to both Colorado College and the broader city community. She loves traveling, hiking, cooking and keeping up with her teenage kids and an 80-pound yellow lab who thinks he is still a puppy.
Kristie Damgaard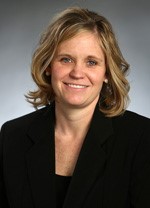 Assistant Director for On-Campus Programs
Kristie Damgaard is a third generation native of Colorado. She graduated from Colorado State in 1999 with a B.A. in Business and Economics, and moved to Colorado Springs shortly after. She has been at Colorado College since 2000, most of that time recruiting and working with alumni volunteers celebrating their reunions. Kristie is married and has two sons, Denton and Tanner. Kristie and her family enjoy hiking and camping.