Office of Alumni and Family Relations
The Office of Alumni and Family Relations is dedicated to creating programs and providing service to alumni and members of the extended community of parents, students, and prospective students. Working in partnership with a dedicated campus community of faculty and other colleagues, we intend to showcase the very best aspects of a CC education.
Here's a sampling of what we do:
Homecoming and Reunion events
Travel Study, both nationwide and around the globe
Special summer programs
Regional chapter events (athletic, admissions-related, cultural, service, social, educational)
Affinity groups (Fifty Year Club, LGBTQIA+, Veterans, Students and Alumni of Color, etc.)
New student send-off parties and new student orientation events
Student Alumni Association
Professional development events
Career networking events
Coordinate volunteers crucial to the success of our campus partners
Manage data, publicity, social media, and networking technology to help connect alumni
Our focus is on creating opportunities for engagement among alumni and between alumni and CC. And last but not least, we're listeners. Please feel free to contact any one of us for more information and to share ideas.
---
Meet the Staff
Tiffany Kelly, Director of Alumni and Family Relations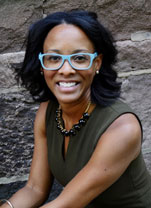 Tiffany Williamson Kelly was recently named the new director of alumni and family relations at Colorado College. An experienced constituent relations and events manager, she has a strong background in both independent schools and higher education. Kelly was the associate director of admission and financial aid as well as the director of tuition assistance at the Agnes Irwin School in Bryn Mawr, Pennsylvania, and was the director of admission and financial support at The Colorado Springs School, where she also is an alumna. She has held numerous positions at The Broadmoor hotel in conference services and in sales including as an executive meetings manager and has served on nonprofit boards, notably the Children's Literacy Center in Colorado Springs. Kelly is a graduate of Wesleyan University and holds a master's degree from Harvard Graduate School of Education. She is a Colorado native and has strong connections and family ties to Colorado Springs and to CC, with several CC graduates in her family.

Kristie Damgaard, Assistant Director for On-Campus Programs

Kristie is a third generation native of Colorado. She graduated from Colorado State in 1999 with a B.A. in Business and Economics, and moved to Colorado Springs shortly after. She has been at Colorado College since 2000, most of that time recruiting and working with alumni volunteers celebrating their reunions. Kristie is married and has two sons, Denton and Tanner. Kristie and her family enjoy hiking and camping.
Debra Zarecky, Director of Parent and Family Programs

Debra has been at CC since 2005. A liberal arts graduate, she was drawn to the energy and vitality of campus almost immediately and worked first in the Office of Student Life before joining the Shove Chapel staff as chaplain's office manager. She has been in her current role for over two years, first in the Office of the President and now as part of the Office of Alumni and Family Relations. She is excited to continue managing programs across the college that help parents and families stay connected with and positively support their students. Debra has a B.A. in English from Allegheny College with a double minor in theatre performance and music, and an MAT in Elementary Education from the University of Pittsburgh. Prior, she was a traveling pre-school teacher, advertising project manager, desktop publishing entrepreneur, and stay-at-home mom. She and her husband are the proud parents of two college-aged daughters. She is a fan of all things "black and gold" (Tigers, Steelers, and Pirates) and Broadway, and when she has time to spare, enjoys music, reading, movies, and British television.
Brittany Almeida '14, Assistant Director for Student and Family Programs

Brittany is a native of Colorado Springs and a 2014 graduate of Colorado College, where she earned her degree in psychology. While at CC, Brittany minored in Spanish, served as secretary of SOMOS, and volunteered at Centro de la Familia. She also gained advertising and event planning experience as a student employee for Conference Services and Summer Session. After graduating, Brittany worked for Galvan and Gardner Property Management before joining the Alumni Relations team in March 2015. She is excited to be back at CC and looks forward to working with the alumni community. In her free time, Brittany enjoys baking, hiking, reading, and spending time with her husband, family, and friends.
Michael McNamee III, Assistant Director for Career Volunteer Initiatives
A native of Montana, Michael earned a B.A. in Journalism and a Master of Public Administration from the University of Wyoming. He started his career in public relations for Big Brothers Big Sisters, where he continues to serve as a volunteer. He has mentored the same Little Brother for more than nine years. Prior to joining CC, Michael worked at the University of Wyoming in Admissions and Career Services and was an instructor. Michael loves traveling, exploring the outdoors, and playing music.
Judy Kanagy, Alumni Relations Coordinator
Judy is a Midwest transplant who has no plans of returning to Illinois, Ohio, or Iowa, where she lived until moving to Colorado Springs almost 30 years ago. A graduate of Bluffton University (B.A. in English and Physical Education) and of Illinois State University (M.S. in Physical Education and Athletic Administration), her early career included teaching and coaching, working as a carpenter and painter, as an airlines reservations center supervisor and an administrative assistant at the airport. More recently, Judy was a project manager/executive assistant for a church-planting ministry, lead agent for a radio station support services team, and served as the Gifts & Records supervisor for Advancement Operations at Colorado College. In the evenings she manages the office for the landscaping business that her husband, Chuck, runs during the day. With their two daughters, Claire and Fay, the Kanagys enjoy a variety of outdoor activities including camping and riding four-wheelers. In her downtime, Judy enjoys reading, gardening, woodworking, biking, and exercise in general.
Nichole Ridenour, Alumni Relations Coordinator Off-Campus Programs
Nichole came over to the Office of Alumni and Family Relations from the Colorado College events team, where she worked with community events held on campus. She is a native of Colorado and has strong family ties in the area. She loves to travel around the state as well as overseas, when possible, to explore new landscapes, scenery, and cultures. Prior to coming to CC, she was the program director/head women's soccer coach and Student-Athlete Advisory Committee (SAAC) liaison for the University of Colorado Colorado Springs (UCCS). She was the program founder and was responsible for all aspects of running a NCAA Division II team. Nichole obtained her master's degree in educational leadership from UCCS, and she received her bachelor's degree in biology with emphasis in chemistry from the University of Minnesota-Morris. Nichole and her family like to spend their free time playing sports, exploring the outdoors, trying new activities, and spending time with family and friends.
Lily Lauer, Alumni Relations Coordinator On-Campus Programs
Lily is a California native with ties to Wisconsin through her husband, John. She graduated from California State University, Chico with a B.S. in business administration with a concentration in marketing. Prior to spending a season raising and educating her children, she sold advertising space for a national magazine and served as the marketing coordinator for a software firm. Recently, she worked in marketing and as a communications specialist for a nonprofit. She spent four decades dancing, and as a triple-threat, performing in local theater productions. She and her husband are the proud parents of three Colorado College Tigers: Jake '17, Josh '19, and Ariel '21.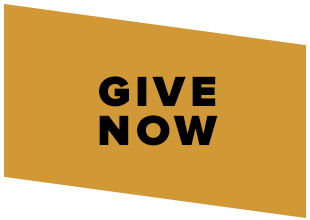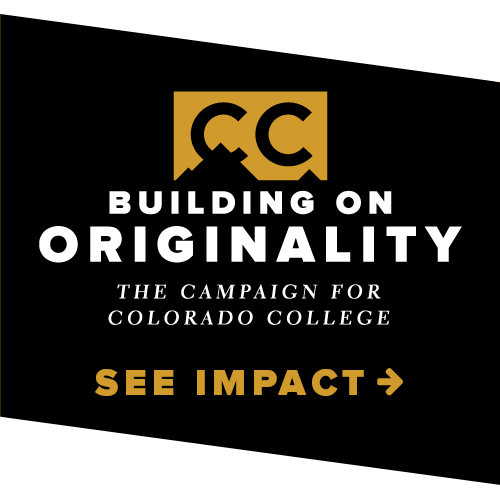 Email:
alumni@coloradocollege.edu
Mailing Address:
Colorado College
14 East Cache La Poudre Street
Colorado Springs, CO 80903
Phone: (719) 389-6775
Fax: (719) 389-6271
Visiting Address:
Tutt Alumni House
1205 North Cascade Avenue
Colorado Springs, CO 80903