Fulbright Grants for U.S. Students
The
Fulbright U.S. Student Program
intends to foster cultural exchange through 3 main types of international post-graduate grant opportunities for U.S. citizens: independent research, graduate study, and teaching English.
CC Fulbright News in 2022-2023:
CC Named a Top Producer of U.S. Fulbright Student Grantees for 4 Finalists for 2022-2023 grant year; 12 CC Students and Alums Named Semifinalists for 2023-2024 grant year
Colorado College among Fulbright Program's prestigious "top producing institutions"
Claire McCallum '22 Wins Fulbright Grant to Teach English in Germany in 2022-2023
Nick Cleveland-Stout '22 Wins Fulbright Grant to Research Political Policy in Brazil in 2023
Grace Evans '22 Wins Fulbright to Teach English in Greenland in 2022-2023
Kate Barnes '19 Wins Fulbright to Study Network Science in Hungary in 2022-2023
Nine CC Students Named Fulbright Semifinalists for 2022-2023 grant year
---
What is the Fulbright U.S. Student Program?
The Fulbright Program for U.S. Students fosters mutual understanding between nations through one-to-one cultural exchange via one-year post-graduate opportunities for U.S. citizens:
Research

:

grantees conduct an independent, year-long research project in a specific country
Study:grantees engage in a year's worth of graduate study in a specific country
English Teaching Assistant (ETA): grantees work as assistant teachers in an English-language classroom in a specific country
Requirements and preferred qualifications vary by country.  Grants include transportation to the host country as well as room, board, and incidental costs for the grant period.
Some countries give Fulbright applicants the opportunity to learn local languages (including Arabic, Bahasa Indonesia, Bangla/Bengali, Mandarin Chinese, Gujarati, Hindi, Marathi, Punjabi, Russian, and Urdu, subject to change) through the Critical Language Enhancement Award, which provides support for intensive language study of three to six months prior to the Fulbright experience.
---
Application deadlines:
Campus has 2 Fulbright deadlines:
July 1 to notify campus adviser Roy Jo Sartin (rsartin@coloradocollege.edu) of intent to apply
Mid-September (1 month prior to the national deadline in mid-October) to submit application for the campus process
If you are applying through CC (which is recommended for undergraduates and optional for alums), you MUST consult with the campus Fulbright adviser by July 1 and submit your application by the campus deadline in September.

---
Contact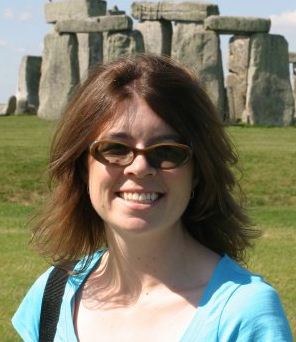 Roy Jo Sartin
Writing Center Specialist & Fulbright/Erasmus Mundus/JET Adviser
719-389-7487
---
CC Fulbright News:
2021-2022 grant year:
Sierra Takushi '21 Receives Fulbright ETA to Thailand
Grace Perry '19 Receives Fulbright Research Grant to Uruguay
CC Has Record-Tying 12 Fulbright Semifinalists in Range of Disciplines
CC Named a 2019-20 Top Producer of Fulbrights
2020-2021 grant year:
Emma Carlson '20, Study to United Kingdom
Allison Gish '20, ETA to Czech Republic
Natalie Gubbay '20, Research to Argentina
10 Fulbright Semifinalists in 2020
2019-2020 grant year:
Amanda Martin, '19, Research to South Africa
Claire Derry, '19, ETA to Moldova
Beka Adair, '16, Research to Kyrgyz Republic
Lindsey Aronson, '19, ETA to Spain
Camilla Fuller, '19, ETA to Thailand
Rishi Ling, '18, ETA to Taiwan and Princeton in Asia Fellow to Macau
A Record 12 Fulbright Semifinalists in 2019
2018-2019 grant year:
David Andrews, '18, ETA to Brazil
Jared Russell, '18, Anne Wexler Master's Award in Public Policy to Australia
Amanda Cahn, '17, ETA to Indonesia
Soren Frykholm, '16, ETA to Brazil
Ashley Merscher, '08, ETA to Slovak Republic
Seven Fulbright Semifinalists in 2018
2017-2018 grant year:
Teddy Corwin '17, ETA to Germany
Sidharth Tripathi '17, ETA to Czech Republic
Five Fulbright Semifinalists in 2017
2016-2017 grant year:
Matt Liston '13, ETA to Jordan
---
More information on being a Fulbrighter and the application process:
Matthew Liston '13, Fulbright ETA to Jordan in 2016-2017
Hear Matt's thoughts on the ETA program and application process:
Get a glimpse of Matt's community engagement project:
---