Addressing Islamophobia: Proactive Efforts to Address Hate and Bias on Campus
Amer Ahmed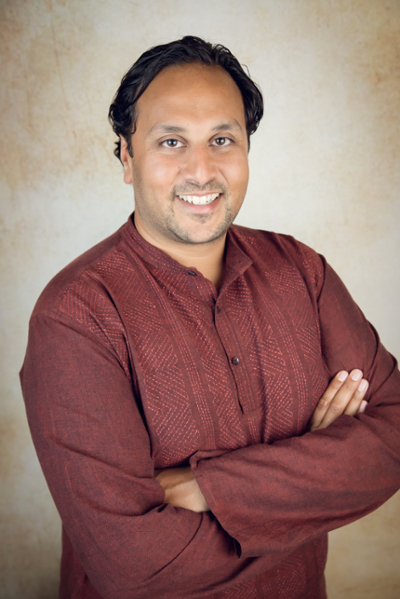 November 3rd, 2022
7:00 pm - 8:30 pm
Hybrid Event
Mchugh Commons (Upstairs JLK McHugh, Above the Preserve)
The post-9/11 era in the U.S. has exposed a significant degree of prejudice and bigotry toward Muslim people. More recently, the aftermath of the 2016 Presidential election has exacerbated the broad vilification of Muslims to serve political agendas. In 2012, a violent hate-motivated attack on a Sikh temple in Wisconsin highlighted the fact that Islamophobia is not just an issue that only impacts Muslims in America.  Meanwhile, underscored by the horrific murders of three UNC students, there continues to be widespread racial profiling, hate crimes, and bullying throughout the country and on our campuses. In light of this reality, questions remain regarding what administrators and faculty on campuses can do to proactively address these issues. This presentation will educate and update participants on the current realities related to Islamophobia and will challenge participants to develop practical steps that can be made on their respective campuses to address the issue.
Dr. Amer F. Ahmed is an organizational strategist who helps institutions and leaders address diversity and inclusion, equity, race, and intercultural development through consulting, coaching, group facilitation, and keynote speeches. A frequently requested speaker nationwide, Dr. Ahmed's approach is grounded in a commitment to inclusive community and excellence. He brings his identity as the son of Indian Muslim immigrants and extensive years as an intercultural and diversity consultant as the sources of a pivotal understanding of the depth of equity and inclusion work. Throughout his career, Dr. Ahmed has worked with large organizations, higher education institutions, non-profit agencies, schools, and community groups to create understanding and change among key constituents and institutional leaders.
His thought leadership and keen sense of the latest trends inform his approaches to helping groups address potential areas of opportunity to grow and develop. Dr. Ahmed incorporates deep theoretical knowledge of the field combined with a variety of methods including storytelling, discourse on current events, and connections to art and music in order to move audiences to a profound awareness of issues and next steps. He has published key opinion pieces and has been featured in media such as MSNBC, documentary films, and other national press outlets for his commentary and critical perspective on news and significant topics in society.
Dr. Ahmed is the Founder and CEO of AFA Diversity Consulting, LLC, a consulting practice dedicated to enhancing the development of organizations through efforts around leadership, professional development, assessment, and strategic change. In addition to his consulting work, Dr. Ahmed serves as Faculty at the Summer and Winter Institutes for Intercultural Communication.