Study Abroad
CC Russian in Bishkek, Kyrgyzstan: Blocks 7&8 - Apply by February 10!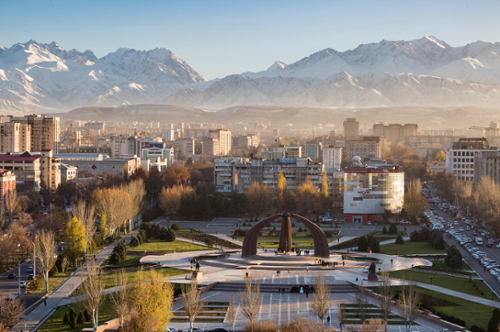 The Department of Chinese, German, Italian, Japanese and Russian Studies offers the intensive Russian language program in Bishkek, Kyrgyzstan in Blocks 7&8, 2022. In addition to the core curriculum of RU101-102 or RU201-202 or RU305-306, the program includes a rich and diverse cultural experience: Guided tours of Bishkek (state museums of fine arts and history, concert halls, churches, mosques, and bazaars), trips to Ala-Archa Canyon and National Park, Ala-Too mountain range, and the lake Issyk-Köl!
The program is organized in conjunction with the American University of Central Asia in Bishkek, Kyrgyzstan. In addition to the linguistic expertise and the cultural program, the university offers student accommodations: room and board with Russian-speaking families, and airport transfers.
The classes are conducted by Colorado College professors with the assistance of the local faculty. All courses are taught in Russian and English under Colorado College Block Plan. Upon successfully completing the program, students will receive two Colorado College credits, which fulfill CC language requirement.

 All regular CC financial aid applies also to this program with no separate aid application process. Students who are currently living on campus with a standard meal plan will pay no additional program fee to participate in this program, and airfare is also covered. Students with apartment meal plans or living off-campus will have a program fee of $715 or $2,329, respectively, to cover all in-country housing, meals, and excursions, as well as airfare.
The appication form should be submitted in Summit by February 10th.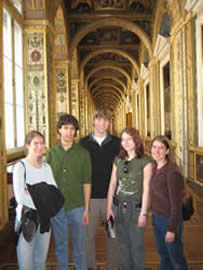 Study Abroad 2021-22 - Blocks 7&8  
Block 7 - RU201 - Intermediate Russian I: Language through Film I. Prof. Tatiana Nikolskaya
Block 7 - RU305 Advanced Russian Language I - Prof. Tatiana Nikolskaya
Block 8- RU202 -  Intermediate Russian II: Language through Film - Prof. Alexei Pavlenko
Block 8- RU306 - Advanced Russian Language II - Prof. Alexei Pavlenko