Russian Language House
The Russian House is one of six language houses at Colorado College. It accommodates approximately 9-11 students who are interested in learning more about Russian language and culture. They share a kitchen, dining room, living room, and study, furnished with a piano. One goal of the Russian house is to provide an environment outside of the classroom where students can practice their Russian language skills.
Every year the Russian program at Colorado College selects a Cultural Program Coordinator, who is usually a native of Russia. One of the many duties of the C.P.C. includes arranging cultural activities for the house residence and community. Holding weekly Russian teas is one of the most popular events.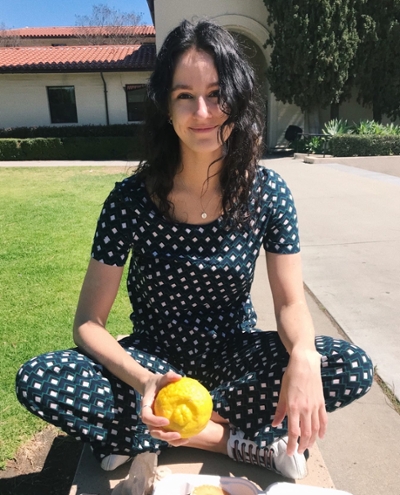 Hi! My name is Maria Glukhova, and I am the Russian Cultural Program Coordinator at Colorado College for this academic year. I was born and raised in Novokuznetsk, a Siberian city, where I spent a lot of time hiking and snowboarding (almost like Colorado natives!). I moved to Saint Petersburg when I was 17 to study Literature and Art History at Smolny College, the first Liberal Arts college in Russia. After that, I earned my MA degree at the Higher School of Economics in Moscow and became a Russian language instructor. I have traveled a lot and sought opportunities to study and work in the United States, which brought me first to Pomona College, CA, and now to Colorado College, CO. I believe that learning about different cultures helps us find a common language with people of different backgrounds and understand our own country's culture as well. 
I hope to see you soon at the cultural events, Adjunct classes, and the Russian Language Tables!
View a short video on Russia Welcome to Russia.