2023-2024 Visiting Writers Series
Sponsored by the Colorado College English Department with the support of the MacLean Visiting Writers Endowment. All events are open to the public.
Block One
Brandon Shimoda

August 31, 2023
5:00 PM
Open space between Tutt Library and Palmer Hall
Please note, this is an outdoor event in connection with CC Mobile Arts.
Seating will be limited, but feel free to bring your own camp chair or blanket.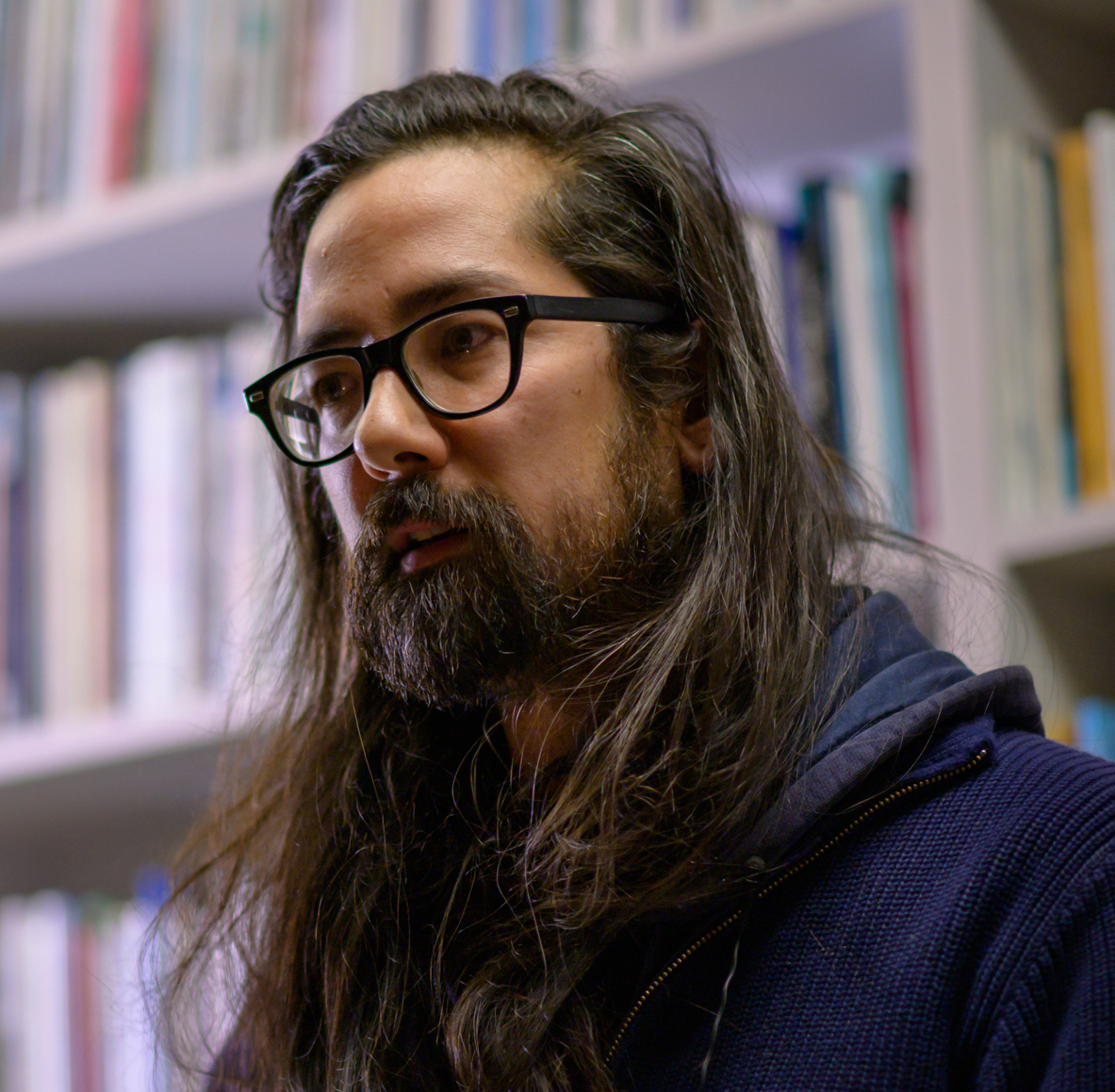 Brandon Shimoda is the author of eight books of poetry and prose, most recently, Hydra Medusa, published by Nightboat Books this summer. He is working on two books: nonfiction on the memory/afterlife of Japanese American incarceration (City Lights, 2024) and, with Brynn Saito, an anthology of poetry on Nikkei (Japanese American/Canadian) incarceration, written by descendants of the WWII prisons and camps (Haymarket Books, 2025). He teaches creative writing here at CC. 
Please join us for a reading and celebration of Brandon newest book, Hydra Medusa. There will be copies for the first 50 people, and a signing afterwards.
---
Erika Krouse
September 6, 2023
5:00 PM
SCPMC Community Room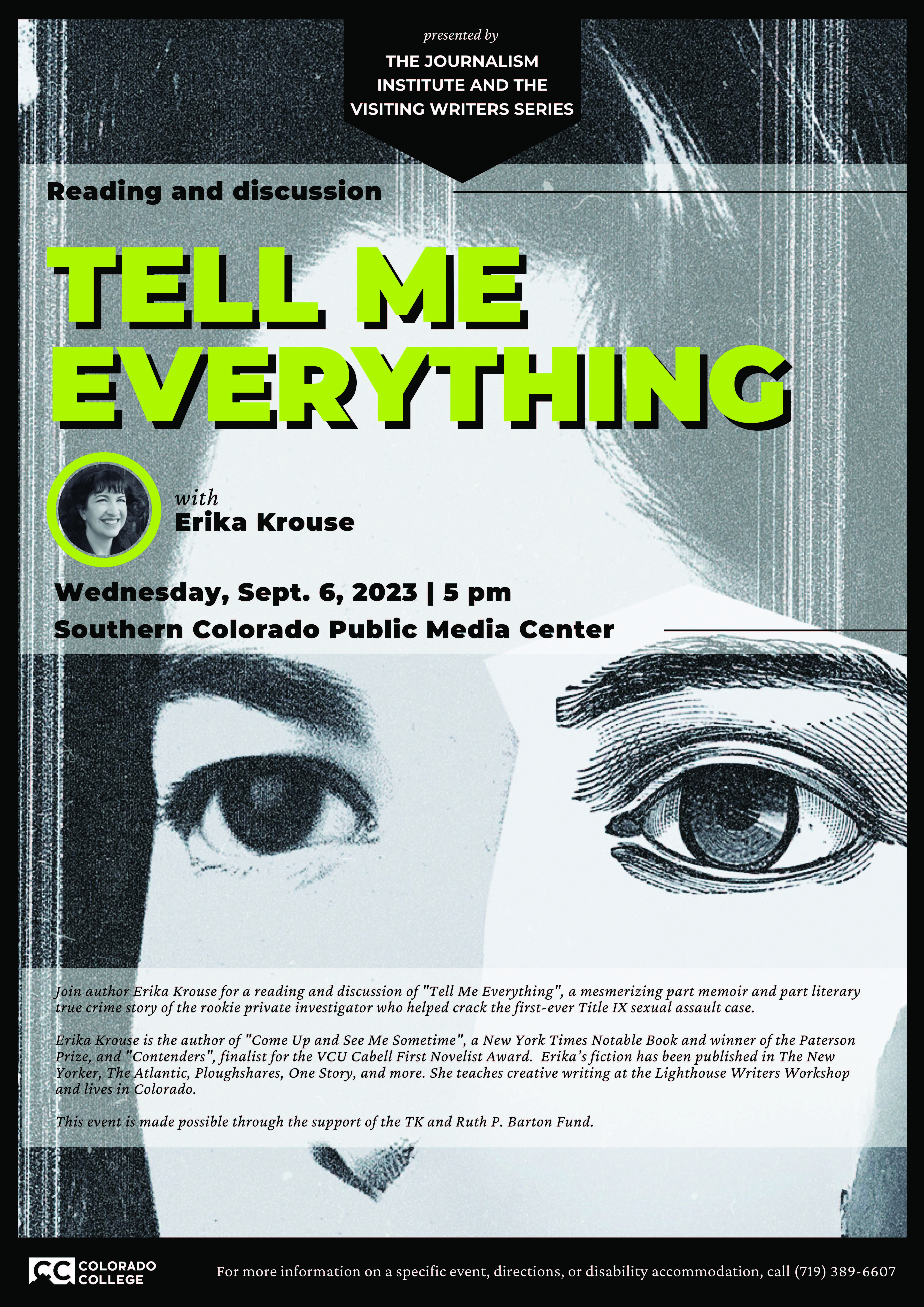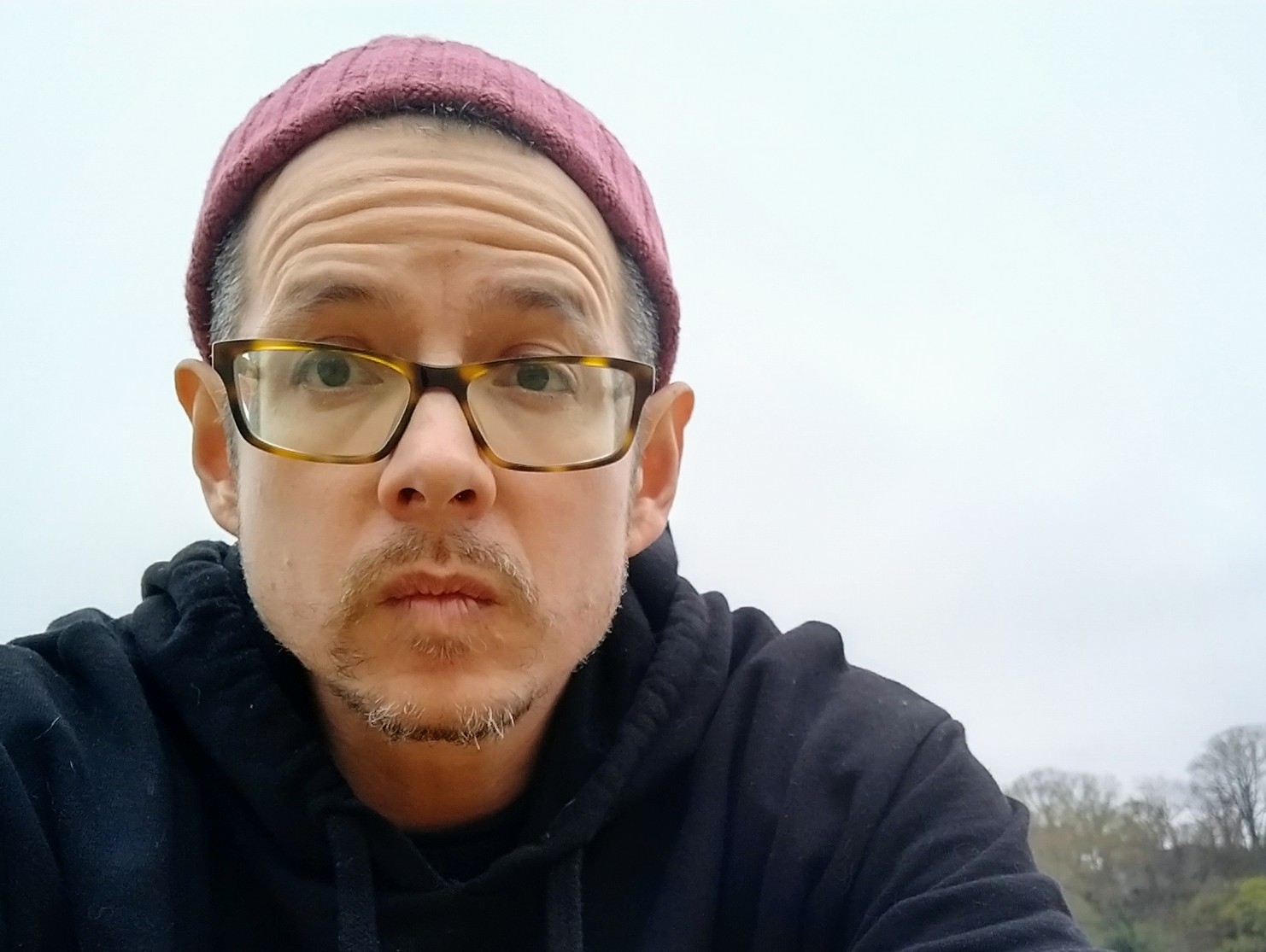 ---
Block Two
October 9-10, 2023
Stay tuned for event locations 
Sponsored by The Humanities for Our Times Mellon Grant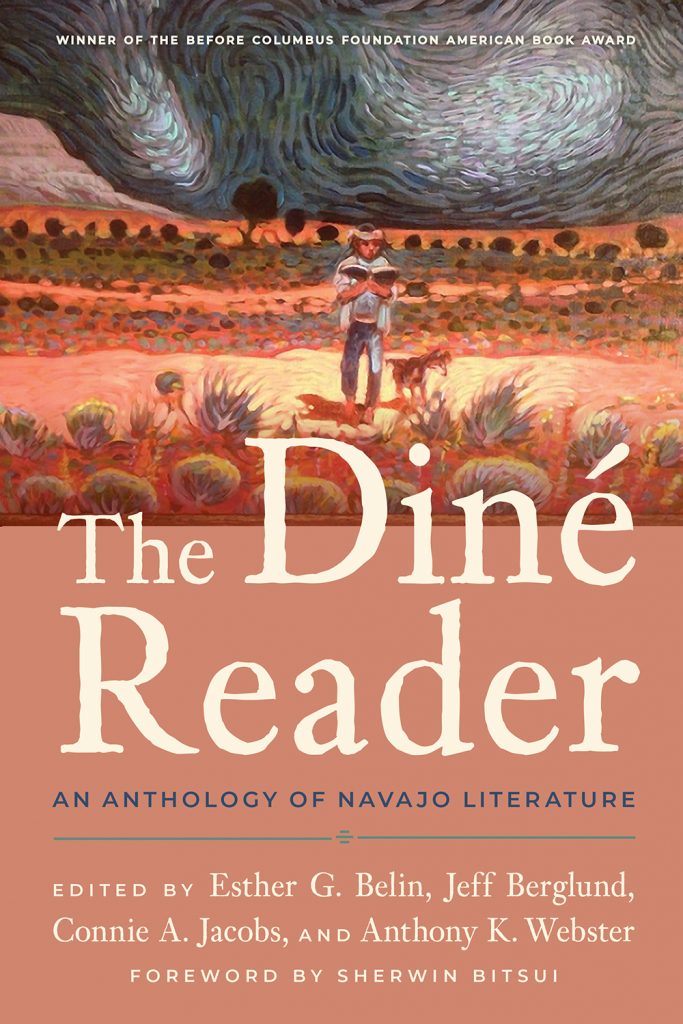 Esther Belin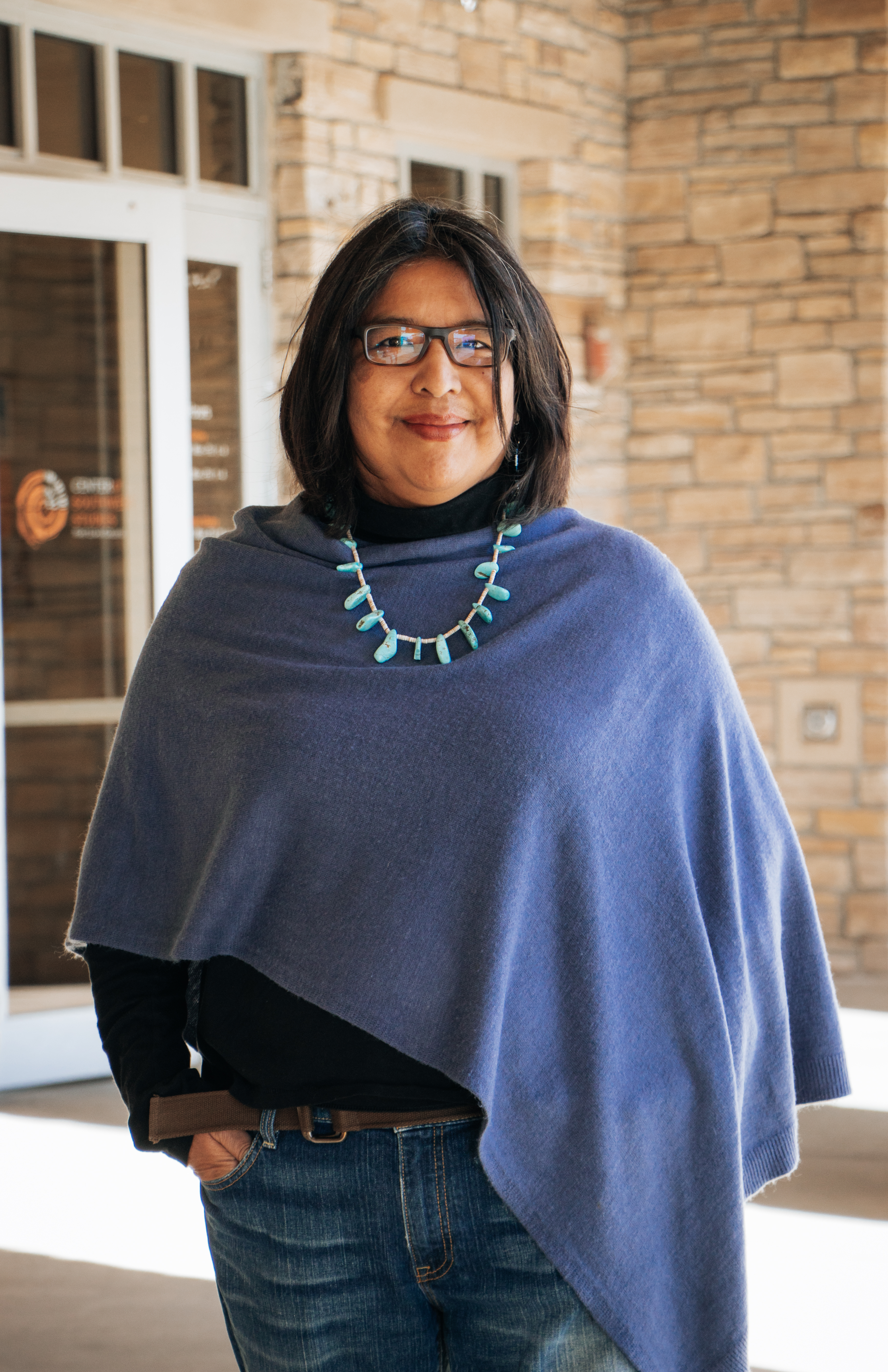 Esther Belin is among the myriad of indigenous peoples on the planet to survive in urbanized areas.  She is a graduate from the following institutions: UC Berkeley, IAIA, Antioch University.  She considers the following locations her homeland: LA, Durango, Diné bike'yah.  Her writing and art grows from and is an offering to the collective humanity, bila' ashdla'ii. 
Jake Skeets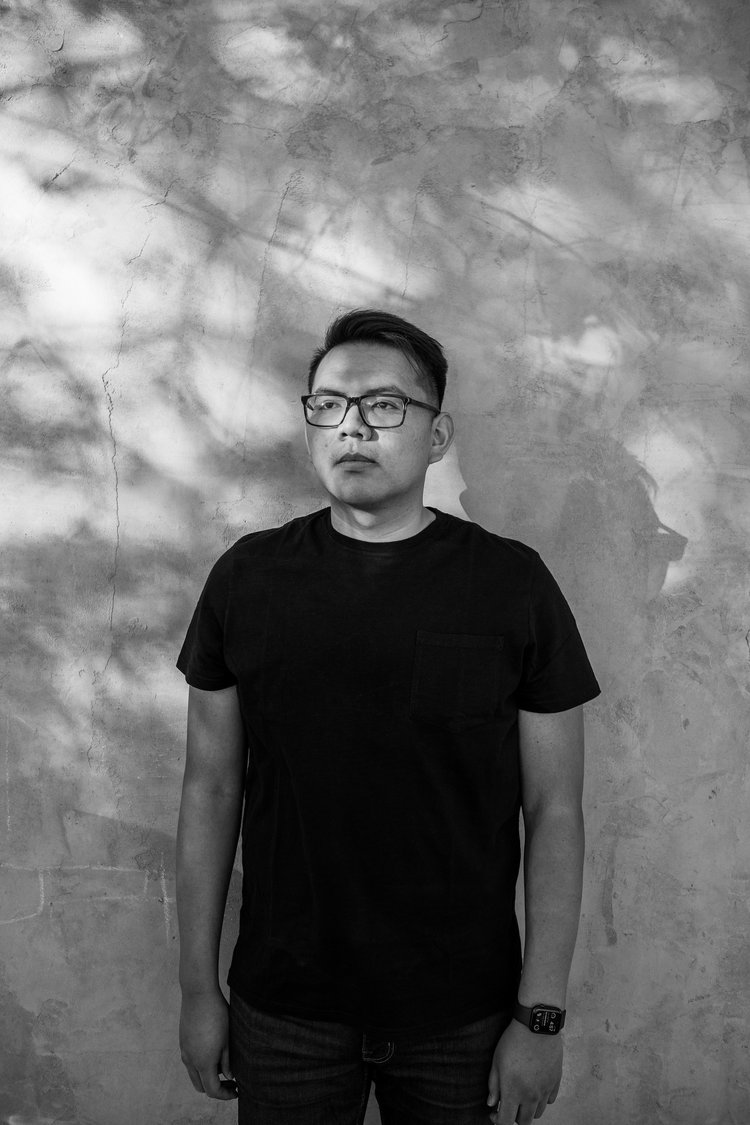 Jake Skeets (he/him) is the author of Eyes Bottle Dark with a Mouthful of Flowers, winner of the National Poetry Series, American Book Award, Kate Tufts Discovery Award, and Whiting Award. His poetry and prose have appeared widely in journals and magazines such as Poetry, The New York Times, and The Paris Review. He holds an M.F.A. in Poetry from the Institute of American Indian Arts. His honors include a National Endowment for the Arts Grant for Arts Projects, a Mellon Projecting All Voices Fellowship, and the 2023-2024 Grisham Writer in Residence at the University of Mississippi. He is from the Navajo Nation and teaches at the University of Oklahoma.
Manny Loley
Manny Loley is 'Áshįįhi born for Tó Baazhní'ázhí; his maternal grandparents are the Tódích'íi'nii and his paternal grandparents are the Kinyaa'áanii. Loley holds a Ph.D. in English and literary arts from the University of Denver, and an M.F.A. in fiction from the Institute of American Indian Arts. Loley is an inaugural In-Na-Po Fellow, and a member of Saad Bee Hózhǫ́: Diné Writers' Collective. Since 2018, he has served as director of the Emerging Diné Writers' Institute. His work has found homes in Poetry Magazine, Pleaides Magazine, the Massachusetts Review, the Santa Fe Literary Review, Broadsided Press, the Yellow Medicine Review, and the Diné Reader: an Anthology of Navajo Literature, among others. His writing has been thrice nominated for Pushcart Prizes. Loley is at work on a novel titled They Collect Rain in Their Palms. He is from Tsétah Tó Ák'olí in New Mexico.
Jeff Berglund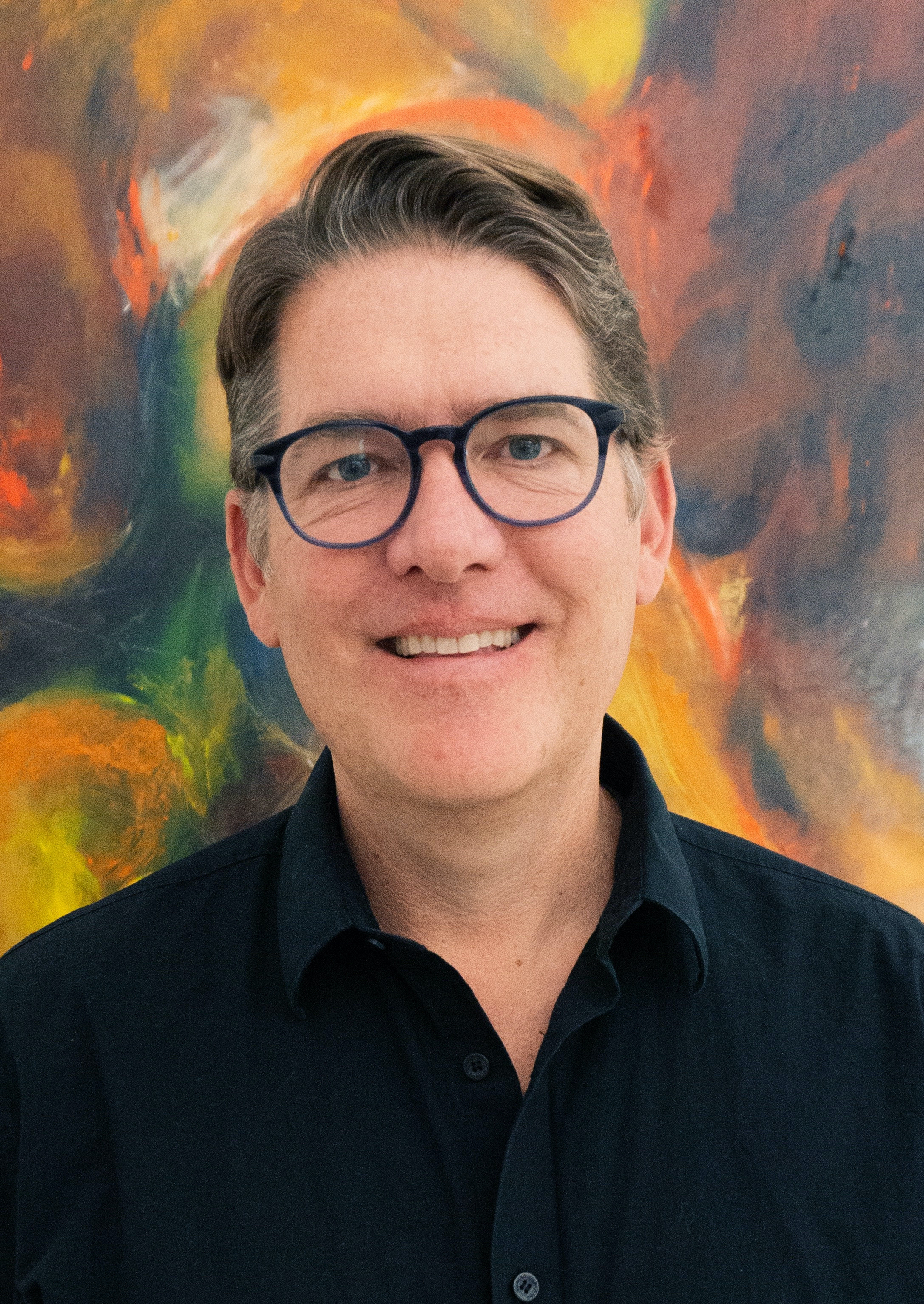 Jeff Berglund is professor of English at Northern Arizona University in Flagstaff, Arizona. Berglund's research and teaching focuses on Native American literature, comparative Indigenous film, and U.S. multi-ethnic literature. His books include Cannibal Fictions: American Explorations of Colonialism, Race, Gender, and Sexuality (2006), Sherman Alexie: A Collection of Critical Essays (co-editor, 2010), Indigenous Pop: Native American Music from Jazz to Hip Hop (co-editor, 2016), The Diné Reader: An Anthology of Navajo Literature (co-editor, 2021), and Indigenous Peoples Rise Up: The Global Ascendancy of Social Media Activism (co-editor, 2021). 
---
October 12-14, 2023
Co-hosted by the University of Colorado Springs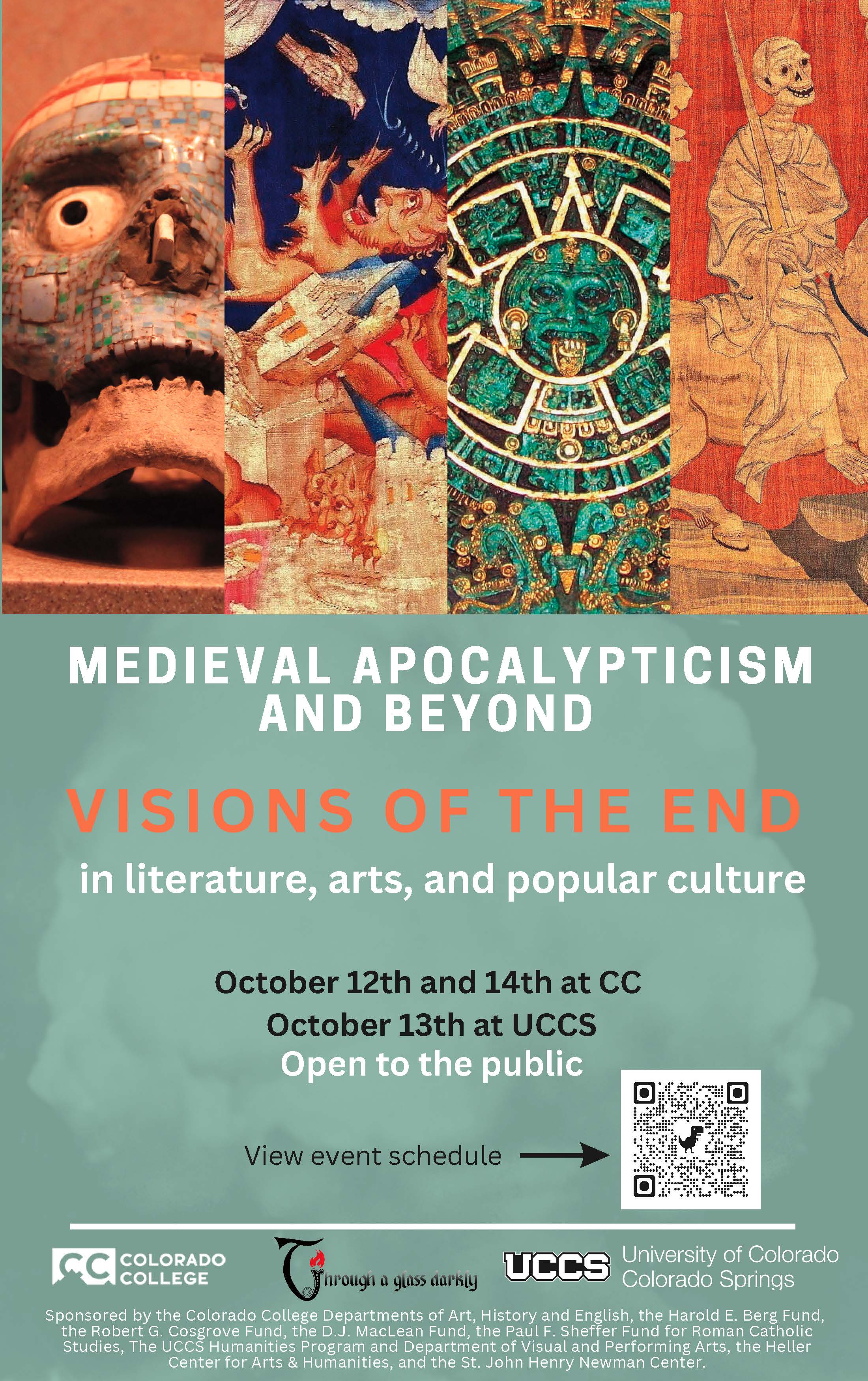 Block Three
Caitlin Barasch
October 31, 2023
4:30 PM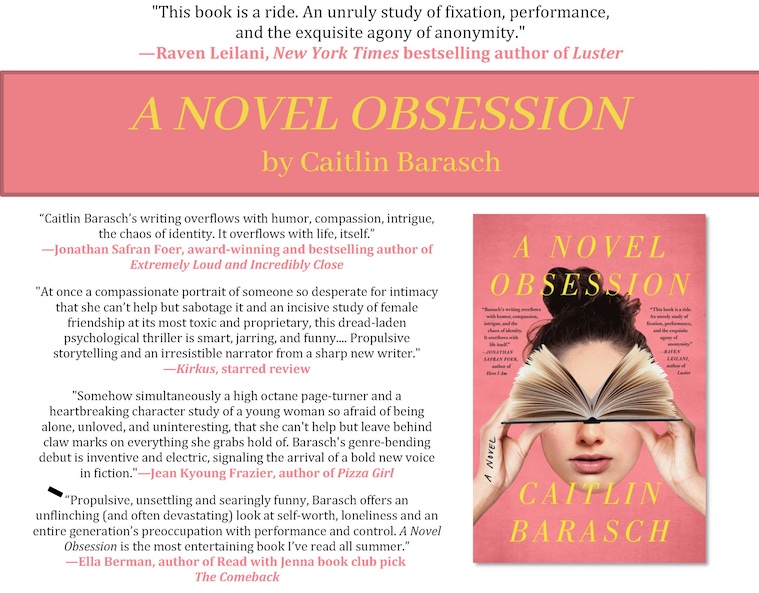 ---
Rawi Hage
November 9, 2023
5:00 PM
---
Madeline Thien
November 13, 2023
7:00 PM
Block Four
Jami Nakamura Lin
November 30, 2023
Virtual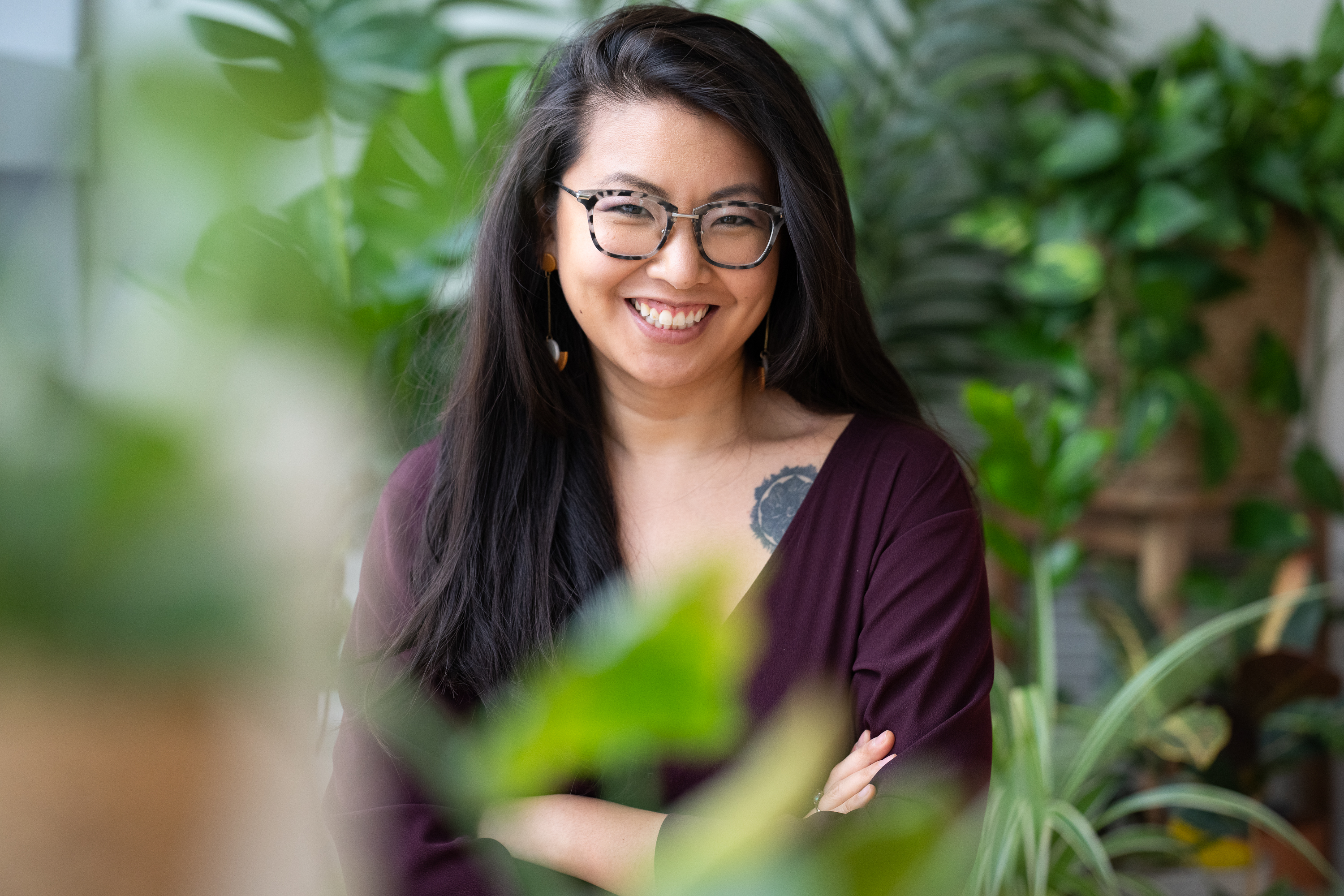 Jami Nakamura Lin is the author of the illustrated speculative memoir The Night Parade (Mariner/HarperCollins, October 2023). She has received support from the National Endowment of the Arts and the Japan-U.S. Friendship Commission, We Need Diverse Books, Sustainable Arts Foundation, Yaddo, Sewanee, and the Illinois Arts Council, and her work has appeared in the New York Times, Catapult, Electric Literature, and Passages North, among others. She received her MFA in nonfiction from Penn State. She lives with her family outside Chicago. 
---
Ruben Quesada
December 8, 2023
2:00 PM
South Hall Commons

Sponsored by The Humanities for Our Times Mellon Grant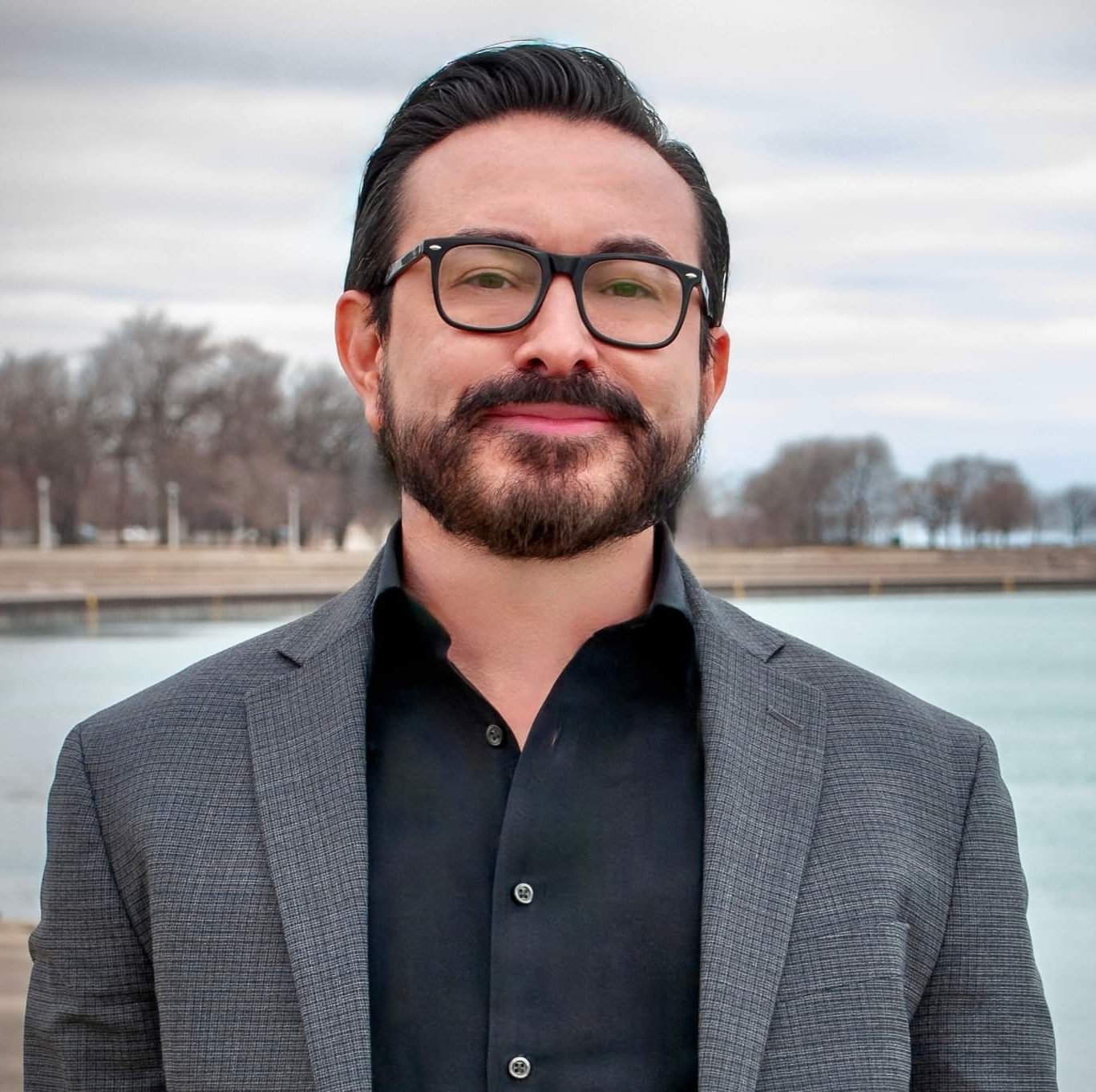 Ruben Quesada is the editor of the award-winning anthology Latinx Poetics: Essays on the Art of Poetry (2022), a compilation of original essays from poets of Latin American descent. Additionally, his poetry collections are Jane/La Segua (2023, digital), Revelations (2018), and Next Extinct Mammal (2011); Dr. Quesada has been published in Best American Poetry, New York Times Magazine, Harvard Review, Publisher's Weekly, American Poetry Review, and elsewhere. He has a history of consulting for notable organizations like the Smithsonian, National Endowment for the Arts, National Book Critics Circle, and Lambda Literary Foundation. He is an editor, writer, and advocate for diversity and inclusivity in literary arts.
Block Five
Matthew Salesses
January 31, 2024
6:00 PM
Cornerstone Screening Room
Sponsored by The Humanities for Our Times Mellon Grant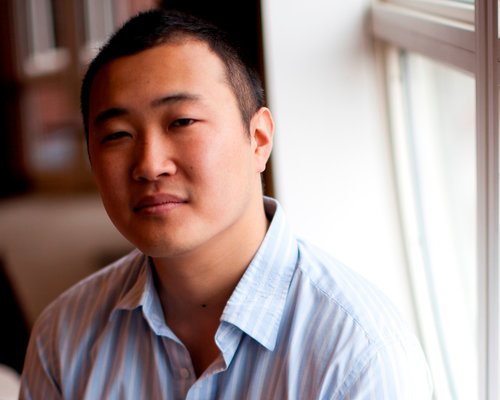 Matthew Salesses is a novelist, scholar, and Korean adoptee who has written and spoken widely about adoption, race, and parenting for many national venues including NPR's Code Switch, The New York Times' Motherlode, VICE, Salon, The Rumpus, The Kenyon Review, the Center for Asian American Media, and The Good Men Project, on PBS, at Brown University, the Texas State, and Our Lady of the Lakes MFA programs; he has also spoken at adoption events and conferences, and at the Tin House, Kundiman, Writers @ Work, and Boldface writing conferences.
His newest novel, The Sense of Wonder, was recently published to great acclaim and optioned by HBO. His first novel The Hundred-Year Flood was an Amazon Bestseller, an Amazon Best Book of September, and a Kindle First pick; an Adoptive Families Best Book of 2015; a Millions Most Anticipated of 2015; a Thought Catalog Essential Contemporary Book by an Asian American Writer; and a Best Book of the season at Buzzfeed, Refinery29, and Gawker, among others. Buzzfeed also named him one of 32 Essential Asian American Writers in 2015. He is also the author of Disappear Doppelgänger Disappear and Craft in the Real World.
Matthew is an Assistant Professor of Creative Writing at Columbia University
Block Six
Lan Duong
February 28, 2024
Lan Duong is Associate Professor in Cinema & Media Studies at the University of Southern California. She is the author of Treacherous Subjects: Gender, Culture, and Trans-Vietnamese Feminism (Temple University Press, 2012). Dr. Duong's second book project, Transnational Vietnamese Cinemas and the Archives of Memory, examines Vietnamese cinema through the lens of critical refugee studies and film theory. Her research interests include feminist film theory, postcolonial literature, and Asian/American film and literature. Duong's critical works can be found in Signs, MELUS, Journal of Southeast Asian Studies, Journal of Asian American Studies, Inter-Asia Cultural Studies, Amerasia, Asian Cinema, Discourse, Velvet Light Trap, and the anthologies, Transnational Feminism in Film and Media, Southeast Asian Cinema, Recollecting Vietnam, and Gendering the Transpacific. She has coedited the anthology Southeast Asian Women in the Diaspora: Troubling Borders in Literature and Art (University of Washington Press, 2013).
Duong is a Founding Member of the Critical Refugee Studies Collective. She currently serves as the website editor for the group (www.criticalrefugeestudies.com) and is co-editor for the book series, Critical Refugee Studies, at the University of California Press.
As a poet, Duong's creative works have appeared in Watermark: Vietnamese American Poetry and Prose, Bold Words: Asian American Writing to Span the Centuries, Tilting the Continent: Southeast Asian American Writing, Frontiers: A Journal of Women's Studies, and Crab Orchard Review. Her more recent poems are featured in Oberon and Spoon River Review. Her collaboration with (S)he Who Has No Masters on a poem called Love | Object | Treason garnered an Honorable Mention from the Hawker Prize in Southeast Asian Poetry in 2017. Her debut collection of poetry Nothing Follows was published by Texas Tech University and DVAN. For more information, visit www.landuong.com.
---
N.K. Jemisin
March 7, 2024
7:00 PM
Cornerstone Richard F. Celeste Theatre
---
Block Seven
The MacLean Symposium
Narrative Medicine
Block Eight
Lee Ann Roripaugh
April 24, 2024
6:00 PM
Cornerstone Screening Room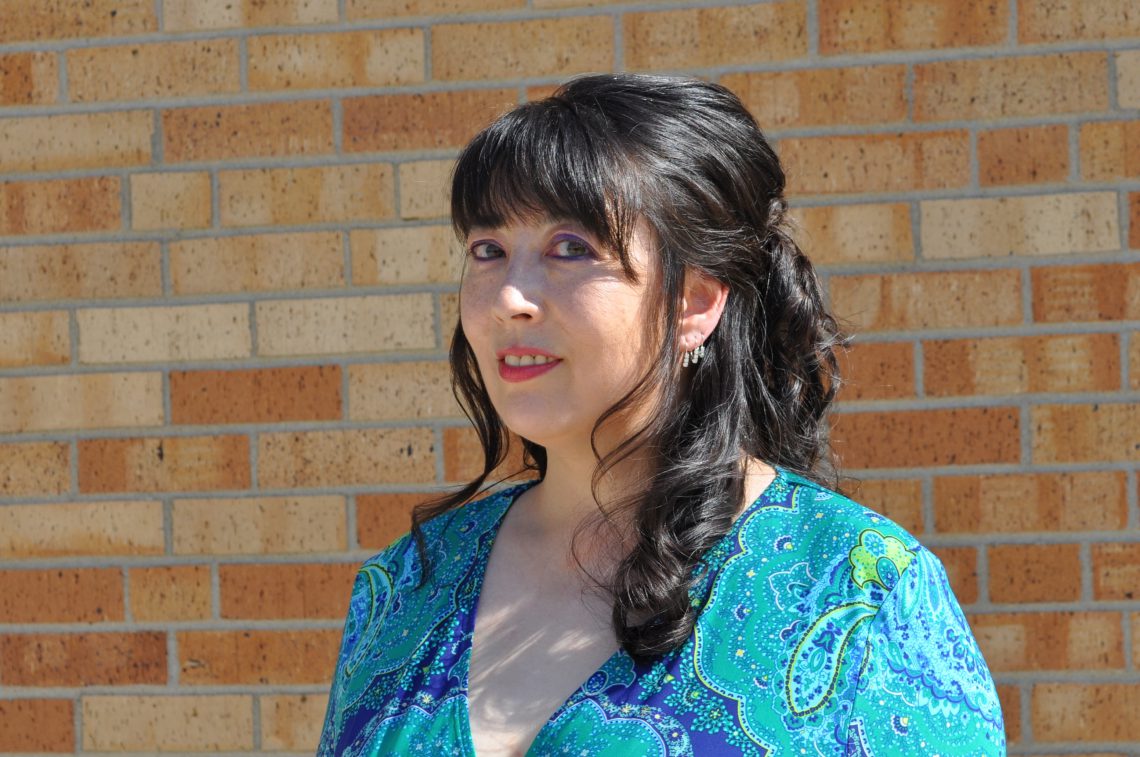 Lee Ann Roripaugh (she/they) is a biracial Nisei and the author of five volumes of poetry, mostly recently tsunami vs. the fukushima 50 (Milkweed Editions, 2019), which was named a "Best Book of 2019" by the New York Public Library, selected as a poetry Finalist in the 2020 Lambda Literary Awards, cited as a Society of Midland Authors 2020 Honoree in Poetry, and was named one of the "50 Must-Read Poetry Collections in 2019" by Book Riot. Her collection of fiction, Reveal Codes, was selected as winner of the Moon City Press Short Fiction Award and published by Moon City Press in late 2023, and their chapbook, #stringofbeads, a winner in the Diode Editions Chapbook Competition, was released from Diode Press in 2023. She was named winner of the Association of Asian American Studies Book Award in Poetry/Prose for 2004, and a 1998 winner of the National Poetry Series. The South Dakota State Poet Laureate from 2015-2019, Roripaugh is a Professor of English at the University of South Dakota, where they serve as Editor-in-Chief of South Dakota Review
---
Rone Shavers
May 1, 2024
6:00 PM
Cornerstone Screening Room
Sponsored by The Humanities for Our Times Mellon Grant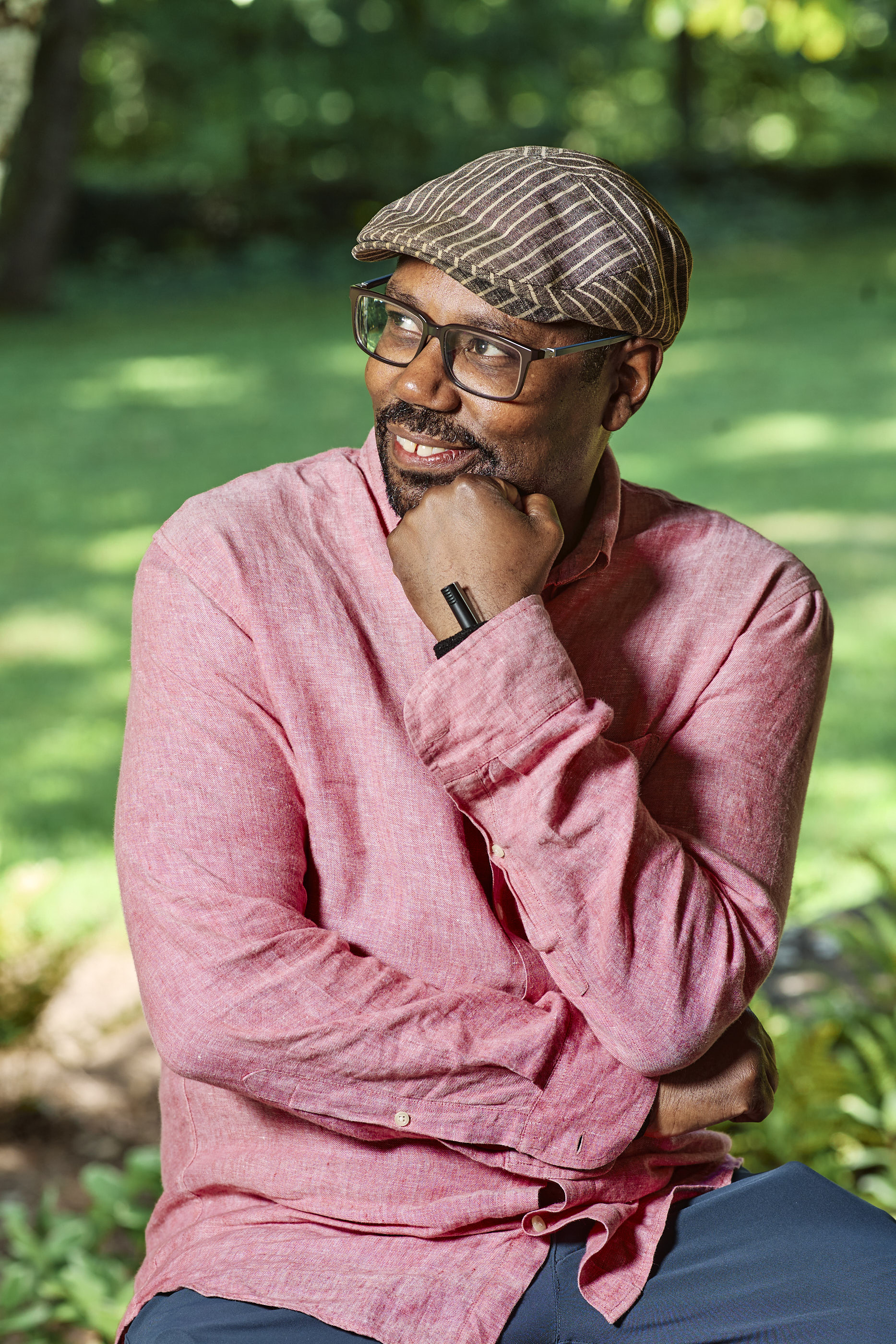 Rone Shavers is author of the experimental Afrofuturist novel Silverfish (Clash Books), a finalist for the 2021 Council of Literary Magazines and Presses Firecracker (CLMP) Award in Fiction. He writes in multiple literary genres and his work has appeared in numerous journals, including Action-Spectacle, Another Chicago Magazine, Big Other, Black Warrior Review, BOMB, PANK, and The Vestal Review. He has been a Pabst Endowed Chair for Master Writers and Mentoring Artist-in-Residence at the Atlantic Center for the Arts, a Nancy B. Negley Writer-in-Residence at the Dora Maar House in Ménerbes, France; and an Arthur T. Schwab Poet-in-Residence at MacDowell. Shavers has also been awarded artist-in-residence fellowships to the Constance Saltonstall Foundation for the Arts, the Loghaven Artist Residency, Ragdale, the Virginia Center for the Creative Arts, VCCA France, and several other locales. His most recent creative work is Ten Crônicas, a chapbook collection of prose poems, published by The Magnificent Field in 2021.
Additionally, Shavers co-curated and wrote the catalog for the 2019 art exhibition titled, "In Place of Now: Established and Emerging Artists Explore Black Identity through an Afrofuturist Lens," which featured the artwork of Willie Cole, Renee Cox, and Alisa Sikelianos-Carter, among others, and took place at the Opalka Galley of Sage College in Albany, NY.
Shavers is fiction and hybrid genre editor at the award-winning journal, Obsidian: Literature and Arts in the African Diaspora, and Associate Professor of English at The University of Utah in Salt Lake City, Utah. He has previously taught creative writing courses at The College of Saint Rose, the New England Young Writers Conference at Bread Loaf, Northwestern University, and the University of Illinois at Chicago. In spring 2024, Shavers will serve a one-semester visiting appointment as the McGee Distinguished Professor of Creative Writing at Davidson College in Davidson, North Carolina. For more information, please go to his website: www.roneshavers.com.