Visiting Writers Series
Fall 2021 Calendar
Sponsored by the Colorado College English Department with the support of the MacLean Visiting Writers Endowment. All events are presented online only and are open to the public. Advance registration is required. Please use the link provided for each event.
Block One
Nora Brooks Blakely
Tuesday, September 14, 2021. 6:00 p.m. 
Nora Brooks Blakely, a former teacher in the Chicago Public Schools, founded Chocolate Chips Theatre Company (1982-2011) and was its primary playwright. Ms. Blakely is the daughter of two writers, Henry Blakely and Gwendolyn Brooks. She founded Brooks Permissions, in 2001. The company licenses and promotes her mother's work and develops programming and publications which demonstrate Gwendolyn Brooks' continuing relevance. Nora's first picture book, Moyenda and The Golden Heart, is an origin tale for Kwanzaa. It will be released this fall.

---
Block Two
Rajiv Mohabir
October 5, 2021. 5:00 p.m.
Rajiv Mohabir is the author of three collections of poetry: Cutlish (Four Way Books 2021), The Cowherd's Son (Winner of the Kundiman Prize, Tupelo Press 2017), and The Taxidermist's Cut (Winner of the Four Way Books Intro Prize, Four Way Books 2016). He also translated I Even Regret Night: Holi Songs of Demerara (1916) (Kaya Press 2019) received the 2020 Harold Morton Landon Translation Award from the American Academy of Poets. His memoir Antiman (Restless Books 2021) received the Restless Books' New Immigrant Writing Prize. Currently he is an Assistant Professor of poetry in the MFA program at Emerson College, translations editor at Waxwing Journal.
---
Brandon Shimoda
October 19, 2021, 5:00 p.m.
Brandon Shimoda is the author of several books of poetry and prose, most recently The Grave on the Wall (City Lights, 2019), which received the PEN Open Book Award, and The Desert (The Song Cave, 2018). His forthcoming books are Hydra Medusa (Nightboat Books) and a book of nonfiction on the afterlife of Japanese American incarceration, for which he received a Creative Nonfiction grant from the Whiting Foundation. He is brand new to Colorado Springs, where he is Assistant Professor of Creative Writing at Colorado College.
---
Block Three
Dot Devota
November 2, 2020. 5:00 p.m.
Dot Devota is the author of The Division of Labor (Rescue Press), And The Girls Worried Terribly (Noemi Press), The Eternal Wall (Book*hug), Dept. of Posthumous Letters (Argos Books), and most recently, PMS: A journal In Verse (Rescue Press). Excerpts from her nonfiction novel, MW: A Field Guide to the Midwest, are published in PEN America, Denver Quarterly, and on the Poetry Foundation, among other places. Her recent manuscript >SHE is a work of autoimmunefiction. Devota's Wall Poems are large-scale calligraphic installations which have exhibited nationally at museums and galleries. She has given readings in Syria, Lebanon, Japan, Taiwan, and throughout Europe and North America.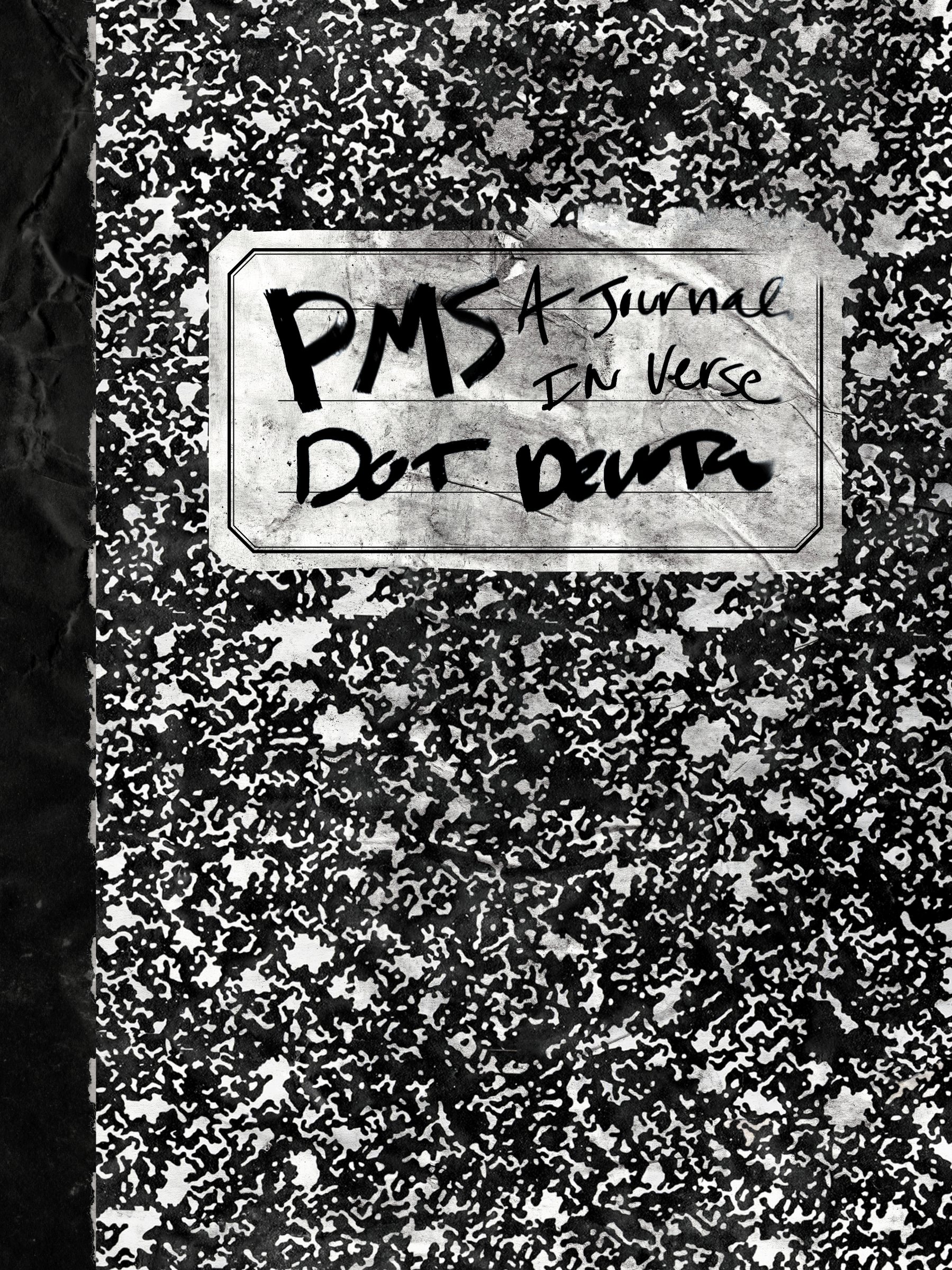 ---