PEEPs Peer Health Educators
PEEPs stands for Prevention Education and Empowerment for Peers.
PEEPs Health Educators are CC students who are committed to promoting the health and wellness of the campus community. They empower their peers to make well-informed decisions by serving as role models, providing referrals to on- and off-campus resources, and creating and conducting innovative educational programs. PEEPs receive training in the foundations of public health and campus health content areas.
In addition to the awesome programming that PEEPs create and conduct, they also hold office hours in the Wellness Resource Center to be available to their peers for information and referrals. Office hours are posted each week at the Wellness Resource Center in 226 Worner.
We've extended the deadline for 2018 applications to Monday, October 8th.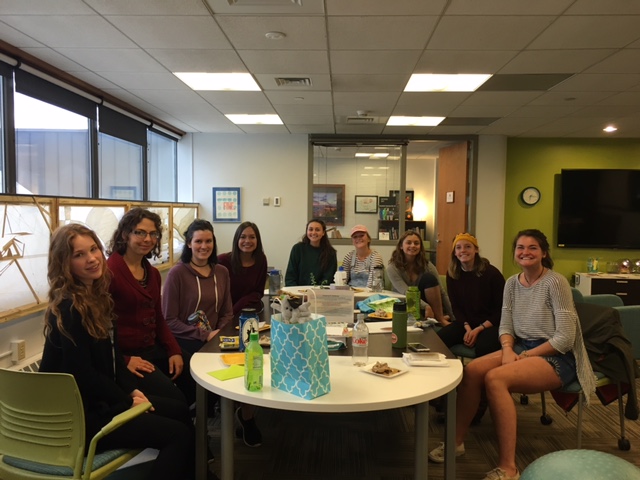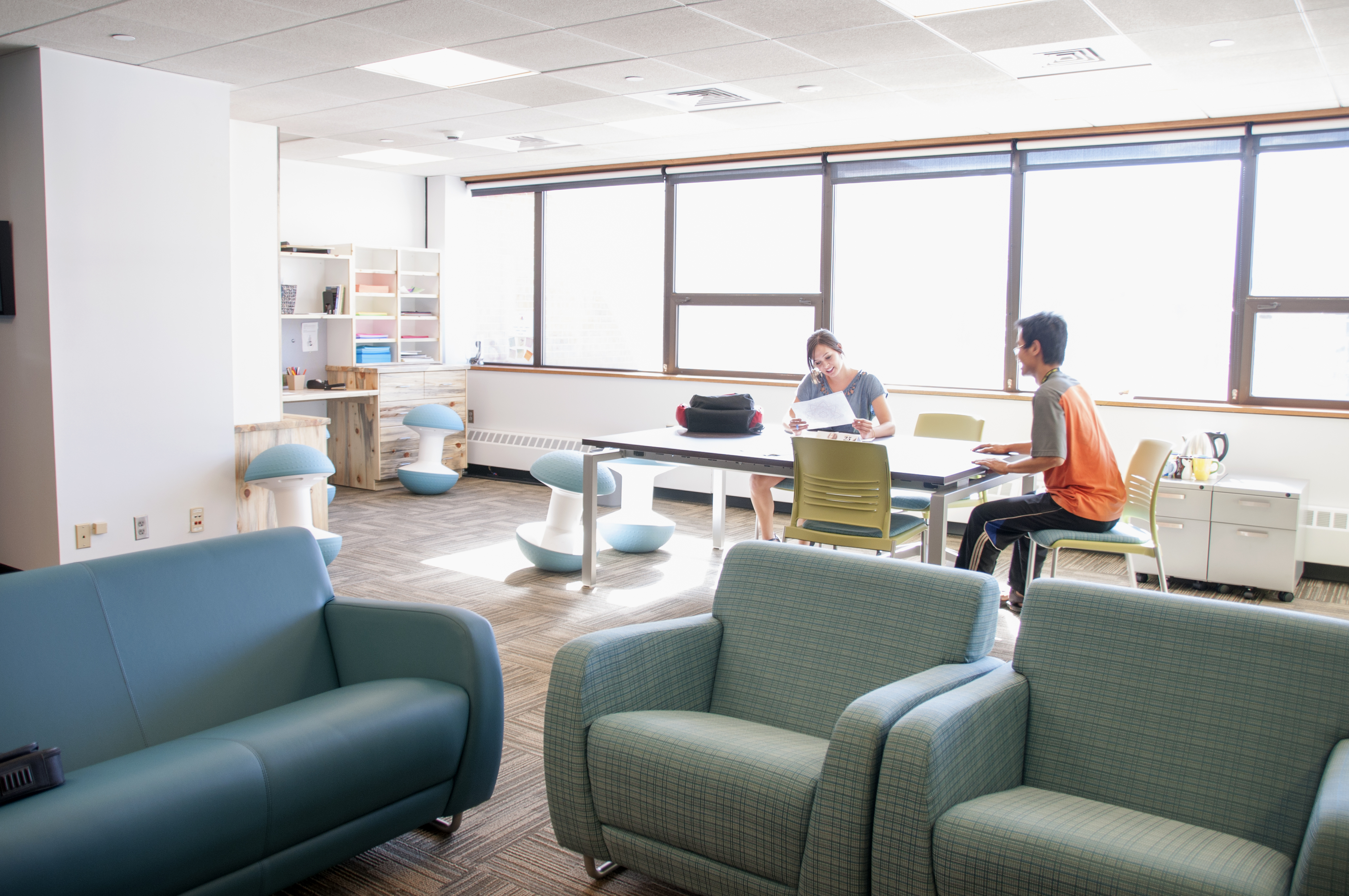 What PEEPs Say About Their Experience With the Program
"My time in Peeps has helped me grow so much in the past years. After a very rough Sophomore year, I was eager to explore groups involved in helping the community, and to learn coping mechanisms and wellness habits to employ in myself and in others. Peeps gave me that. I learned skills related to how to help friends in need, how to talk to peers about suicide, how to create engaging events on campus, how to be a BADASS, how to facilitate presentations- the list goes on. What I valued most about Peeps was the all-encompassing nature of the group- from learning about alcohol consumption to eating disorders, from sexual assault and abusive relationships to helping freshman transition to college life. We explored aspects of mental health, physical health, spiritual health, emotional health, and financial health. I learned how to care for myself through self-care practices, and care for others through trainings. Peeps kept me on the track of discovering my passions and needs for entering into a career, living a fulfilling, healthy life, and gave my life-long skills for handling difficult situations and embracing all aspects of wellbeing." --Emily ('17)
"Prevention Education and Empowerment for Peers (PEEPs) has entirely shaped my experience as a member of the thoughtful campus community at Colorado College. . . This holistic understanding fosters a space for creative ideation that translates effectively to craft unique, community-driven solutions to problems.Through the opportunity to collaborate with and learn from the professionals at the Wellness Resource Center, I have found a deepened understanding of why and how I would like to engage in community work, and aspire to approach a problem in increasingly thoughtful and deliberate ways. . . I take with me the pearls of my engagement with the Wellness Resource Center—compassion, wisdom, sense of service, sense of self, organization and leadership—to further connect with and learn from those in my community." Morgan ('17)



Meet our 2017/2018 PEEPs!
Jessi Blake '19

Pronouns: she/her/hers. I'm a Classics major, Human Biology and Kinesiology minor, Class of 2019. I'm from Seattle, WA and plan to move back when I graduate. I have a tux kitty named El, short for Eleven from Stranger Things. I have had several years learning about and working with mental health. On campus, I am a leader in QuestBridge and Cool Science, I have choreographed for Dance Workshop, and I am active in the Butler Center.
Kristen Kinchla '20

Hi hey hello, my name is Kinch and I'm a sophomore OBE major from Dover, MA. When I'm not in class or hanging out in the anatomy lab, I can be found playing rugby, going for trail runs with my girlfriend's dog, taking excessive naps, watching Hunt for the Wilderpeople, and working for the EMT squad on campus. You can spot me walking around campus in my overalls and yellow crocs!
Emma Holinko-Brossman '20

Hi, my name is Emma, she/her/hers. I am an Economics major and Art History minor. I am from New York. My interests include: food, hiking, animals, books (Visit from the Goon Squad is amazing) and taking photos. On campus I am on SAB of economics, investment club, healing project, and Theta. I hope to someday meet Drake. My spirit potato is sweet potato fries.
Madeline Olson '20

Hi! I'm Madeline Olson and I am a sophomore at CC. My majors are Neuroscience and Classics. I am very interested in mental health, more specifically overall brain health. When I am not in the library, I am in the WRC or Theta. Some of my favorite things are: coffee, traveling, Chopped, 503 West, candles, and apparently the letter C. Come hangout and talk!!
Annabel Lam '21

Hey everyone! My name is Annabel and I'm a first year. I grew up in Hong Kong, went to boarding school in Los Angeles and now live in San Francisco. I love to draw, paint, play the guitar, and listen to music. If you ever need to unwind and get stuff off your mind, let's paint or grab some coffee and talk. I am welcomed to heart to hearts, but also angry rants. :)
Emily Miner '21

Hi I'm Emily Miner, a freshman here at CC from Los Angeles. My major is unknown at the moment but I really like plants and animals. When I am not in class you can find me taking a nap (possibly outside if its a nice day) or going for a casual hike (not backpacking). Other than that I enjoy glasswork and watching tv, so come talk to me about your favorite show because I always need more recommendations. Until then, here is a picture of me with two dumpsters.
Dujiabao "Irina" Ma '21

Major: Molecular Biology Minor: German

Reason I joined PEEPS: the ability to pay more attention to personal wellness

Interests in Health: Nutrition & Genetics & Sleep Disorders

Favorite scent: Magnolia x alba
Yumiko Gonzalez '21

Secret Talents: cutting an avocado PERFECTLY in half and riding my bike with no handle bars

Favorite Pastimes: people-watching, rollerblading, podcasts

Author Whose Writing Style I Wish I Could Emulate When I Talk: Kurt Vonnegut

Most Commonly Used Phrase: "Sorry, I'm in a weird mood."

Platonic Love: David Sedaris
Elliott Williams '21

Hi there! I go by El or Elliott and my pronouns are he/him/his. I am a freshman interested in mental health, particularly in breaking the stigma around it–I believe discussing mental health openly allows us to seek treatment and get better. I love to explore outdoors, play rugby and ice hockey, write, read philosophy, and make short films.
Salena Prinzmetal '21

Hi everyone! My name is Salena Prinzmetal. I'm a first-year student originally from Portland, OR. I'm on the Pre-Med track and most likely will be a sociology major. I love all things crafty, despite being painfully mediocre at all art. Being outside and any/all Studio Ghibli films are some of my favorite things. Come chat with me!