PEEPs Peer Health Educators
PEEPs stands for Prevention Education and Empowerment for Peers.
PEEPs Health Educators are CC students who are committed to promoting the health and wellness of the campus community. They empower their peers to make well-informed decisions by serving as role models, providing referrals to on- and off-campus resources, and creating and conducting innovative educational programs. PEEPs receive training in the foundations of public health and campus health content areas.
In addition to the awesome programming that PEEPs create and conduct, they also hold office hours in the Wellness Resource Center to be available to their peers for information and referrals. Office hours are posted each week at the Wellness Resource Center in 226 Worner.
Applications for the 2018/2019 academic year will be reviewed on a rolling basis and accepted until 4pm on Friday, 9/20/19.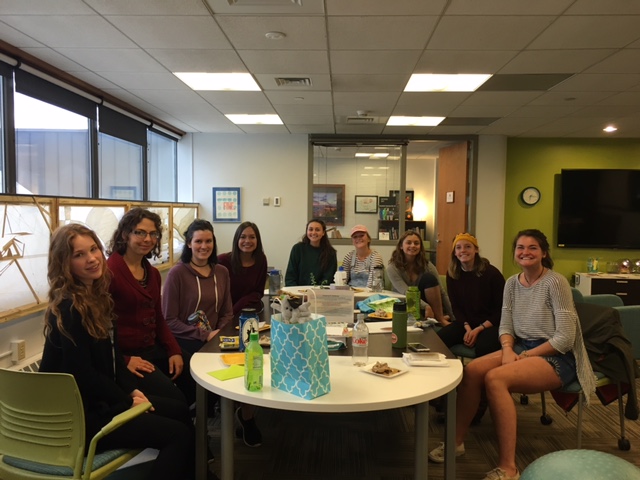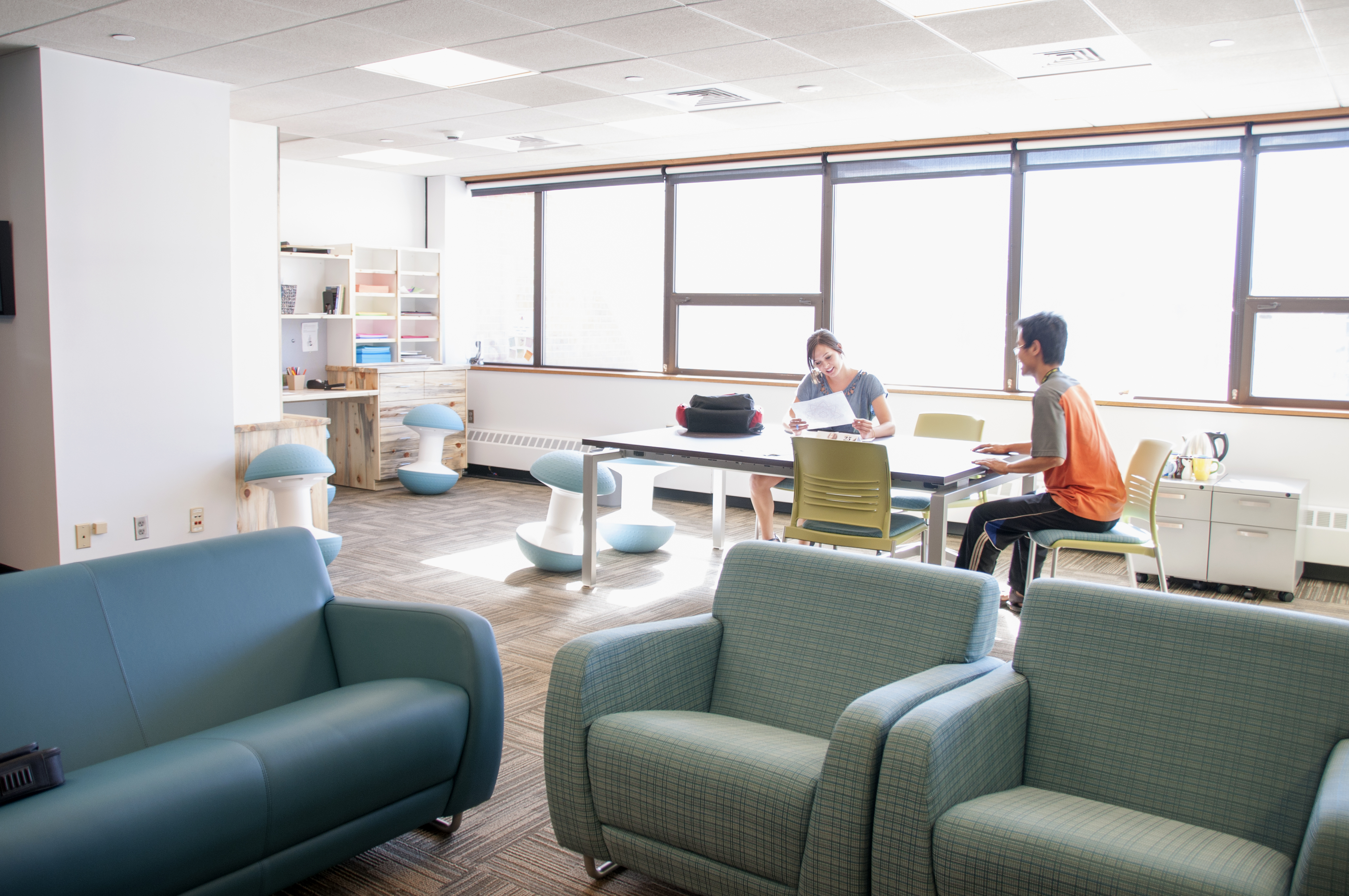 What PEEPs Say About Their Experience With the Program
"My time in Peeps has helped me grow so much in the past years. After a very rough Sophomore year, I was eager to explore groups involved in helping the community, and to learn coping mechanisms and wellness habits to employ in myself and in others. Peeps gave me that. I learned skills related to how to help friends in need, how to talk to peers about suicide, how to create engaging events on campus, how to be a BADASS, how to facilitate presentations- the list goes on. What I valued most about Peeps was the all-encompassing nature of the group- from learning about alcohol consumption to eating disorders, from sexual assault and abusive relationships to helping freshman transition to college life. We explored aspects of mental health, physical health, spiritual health, emotional health, and financial health. I learned how to care for myself through self-care practices, and care for others through trainings. Peeps kept me on the track of discovering my passions and needs for entering into a career, living a fulfilling, healthy life, and gave my life-long skills for handling difficult situations and embracing all aspects of wellbeing." --Emily ('17)
"Prevention Education and Empowerment for Peers (PEEPs) has entirely shaped my experience as a member of the thoughtful campus community at Colorado College. . . This holistic understanding fosters a space for creative ideation that translates effectively to craft unique, community-driven solutions to problems.Through the opportunity to collaborate with and learn from the professionals at the Wellness Resource Center, I have found a deepened understanding of why and how I would like to engage in community work, and aspire to approach a problem in increasingly thoughtful and deliberate ways. . . I take with me the pearls of my engagement with the Wellness Resource Center-compassion, wisdom, sense of service, sense of self, organization and leadership-to further connect with and learn from those in my community." Morgan ('17)



Meet our 2017/2018 PEEPs!
Emily Miner

Hi I'm Emily Miner, a sophomore here at CC from Los Angeles. My major is unknown at the moment but I really like plants and animals. When I am not in class you can find me taking a nap (possibly outside if its a nice day) or going for a casual hike (not backpacking). Other than that I enjoy glasswork and watching tv, so come talk to me about your favorite show because I always need more recommendations. Until then, here is a picture of me with two dumpsters.
Faith Kim

Hey everyone! My name is Faith and I am a Molecular Biology Major. I joined PEEPs because I am very interested in mental health and wellness. During my free time, I enjoy reading, swimming, playing guitar, and traveling. My goal for this semester is to try something new at least once every month, like attending an event I have never been to or attempting to learn a new skill.
Aiden You

I'm a sophomore from Irvine, CA, born and raised in Korea for the first 11 years. I am a Molecular Bio major, and am on a pre-med track. Bowling is my favorite, as well as some occasional tennis rounds. I also love naps, listening to random playlists on Spotify, as well as occasional movies.
Kara Thomas

Hi! My name is Kara and I'm from Chicago. I'm a sophomore sociology major and environmental issues minor. I'm particularly interested in mental health as well as nutrition. I'm a part of Best Buddies on campus, and teach yoga classes in El Pomar. You can usually find me in the library, yoga studio, or kitchen cooking up a delicious meal with my friends! My goal for this year is to more effectively manage my anxiety by focusing on improving my time-management skills. Stop by the WRC to hangout and chat with me!
Emma O'Leary

My name is Emma and I'm a freshman from Boulder, CO! I'm not sure what I want to study yet, but I'm passionate about health and interested in psychology. I enjoy reading, hiking with my dog, camping, and playing the piano, and on campus I'm also part of the Nordic Ski team.
Francince Guo

Hi I'm Francine and I'm from the northern part of China. I'm a sophomore, neuroscience major, and I'm interested in substance's influence on humans. I'm also a huge movie and literature fan. Seriously, I check out all the books and movies that my friends recommend. My goals for this year are seizing all my spare time to read more and watch more, helping my friends more efficiently if they need me, and figuring out what I want to do for my future research topic.
Judy Cheng

Hi. I am Judy Cheng from Suzhou China. I am a sophomore studying Molecular Biology. My pronouns are She, Her, Hers. I play piano, enjoy hiking, and love to listen to music.