Request a Learning Assistant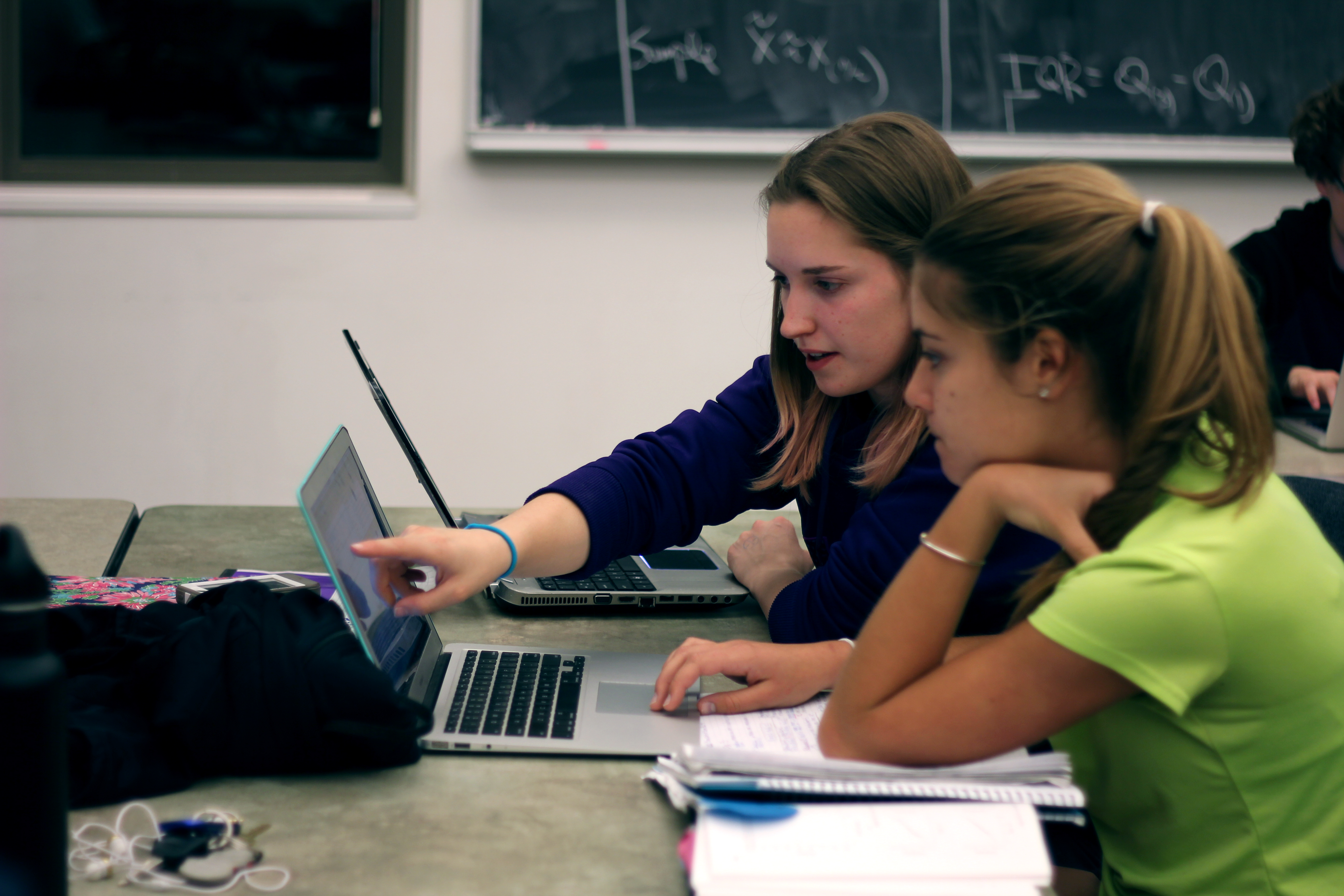 Learning Assistants are assigned by this process:

Faculty requests a LA via the link Request a Learning Assistant and completing the form. Please check the list of QRC tutors for names of CC students you may recognize.
QRC Director has a qualified, available tutor contact faculty member.
If no qualified QRC tutor is available, please provide the name of another student you would like to collaborate with as a Learning Assistant.
LAs who are not QRC tutors need to have all employment paperwork completed.

Learning Assistants serve for one block. Two students can successfully share a LA role (e.g., lab/lecture).
The LA works closely with the faculty member to perform duties that are coordinated with the class schedule, such as:

Problem sessions (afternoon and/or evenings)
Review sessions before exams

Help with labs and write-ups

Help with presentations (including pre-screening)
Individual tutoring where needed
Use of graphing or stats software (Excel, SPSS, Stata, Mathematica, Minitab)

LAs should focus on the academic support of students in the course. This does not include grading or set-up and clean-up of materials for labs.
It is best if LAs are introduced to the class by the faculty member so that students see the LA as a key part of the course. As is possible, it is best to list the LA name on the course syllabus.
The LA may work up to 25 hours per block. For some courses, the QRC Director can approve additional hours.
LAs are responsible for keeping track of their hours and the students with whom they have worked.
Learning Assistant Program Objectives:

To deepen the connection between classroom instruction and academic support.
To provide math/science tutors with opportunities to be mentored by faculty and to be leaders in a classroom setting.
To attract quality students into teaching.
To establish a tutoring program through the QRC that has several levels of commitment, expectiations and rewards.
To enable students to review and strengthen their understanding of course content and concepts.