Approved Licensed Vendors
Colorado College employees and students must use approved licensed vendors to reproduce official Colorado College logos and other identity marks on merchandise, apparel, and other products. In addition, any appearance of the words "Colorado College" must be reproduced using the wordmark of the logo. These requirements help the college to protect and manage the brand as well as to represent the college visual identity correctly.
Orders that utilize logos or any part of the visual identity incorrectly will not be approved. Most vendors will do their utmost to create and ship products in the timeframe requested; advanced planning helps the vendors meet your needs effectively and efficiently.

Club Colors is Colorado College's preferred vendor. Club Colors is a one-stop marketing company that can source almost any product, provide competitive prices, offer design and shipping services, and will meet with you to ensure success for your promotion or event. Per the college's preferred status relationship, Club Colors must be contacted for any product, merchandise, or apparel order to provide a competitive bid. This does not mean employees and students must eventually use Club Colors for their order.
Club Colors brand manager contact:
Yaryna (Yaya) Demska
Collegiate Brand Advisor
(847) 744-6061
ydemska@clubcolors.com
Club Colors has also created a custom online product catalog just for CC! You may use this site to browse merchandise, test how CC logos will look on products, and even order directly from the site using your college P-card. Club Colors' brand manager Chloe Urbina will follow up with you directly about your order or if you have any questions about products.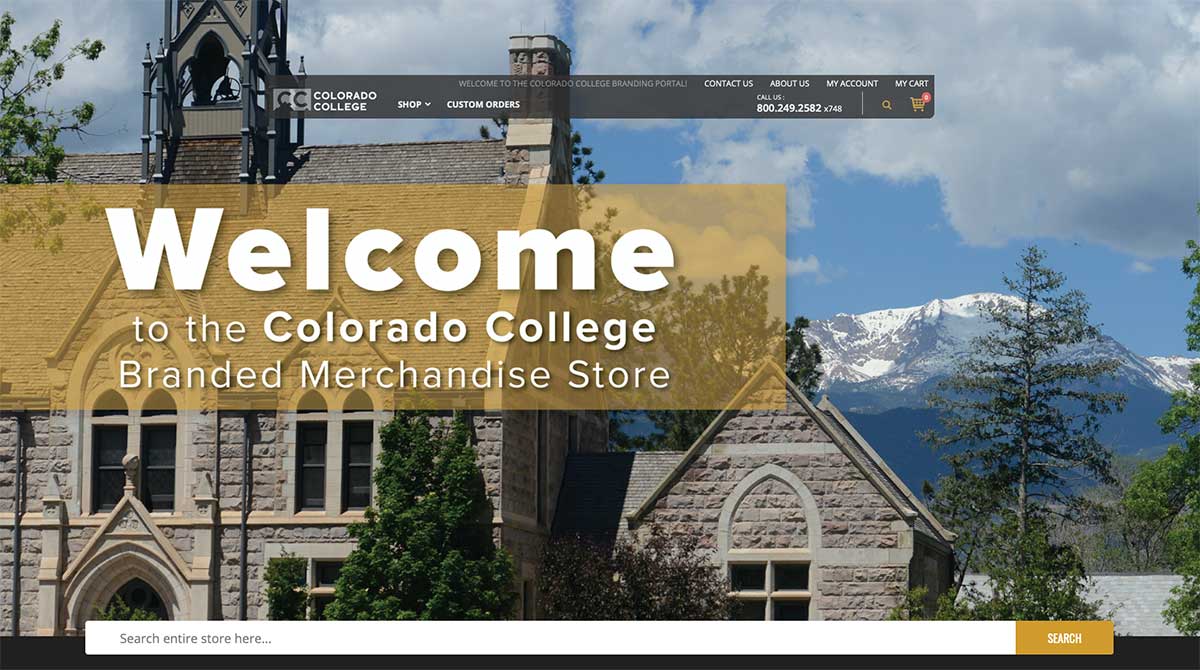 Commitment to sustainability: to meet the college's sustainability goals, choose:
eco-friendly products
products with longer life-cycles (avoid single-use products that immediately add to the waste stream)
items that can biodegrade effectively (try to avoid plastics; micro-plastics are harmful to humans, animals, and the environment)
products that are sourced and made locally (try to avoid products made overseas and/or have to be transported over long distances)
Additional Licensed Vendors:
You may work with these licensed vendors for your product, merchandise, and apparel needs, in addition to requesting quotes from Club Colors.