Common Read Home
The purpose of the Common Read Program at Colorado College is to create a common intellectual experience for incoming undergraduate students, to introduce them to our core values as an academic community, and to teach them how to engage as members of our community of scholars.
2023-2024 Common Read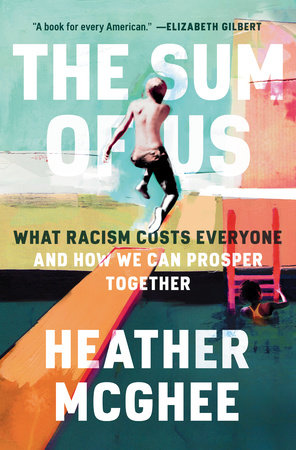 The Sum of Us: What Racism Costs Everyone and How We Can Prosper Together by Heather McGhee

In this gripping text, McGhee embarks on a deeply personal journey across the United States from Maine to Mississippi to California, tallying what we lose when we buy into the zero-sum paradigm—the idea that progress for some of us must come at the expense of others. This is the story of how public goods in this country—from parks and pools to functioning schools—have become private luxuries; of how unions collapsed, wages stagnated, and inequality increased; and of how this country, unique among the world's advanced economies, has thwarted universal healthcare. In unlikely places of worship and work, McGhee finds proof of what she calls the Solidarity Dividend: the benefits we gain when people come together across race to accomplish what we simply can't do on our own. The Sum of Us is not only a brilliant analysis of how we arrived here but also a heartfelt message, delivered with startling empathy, from a Black woman to a multiracial America. It leaves us with a new vision for a future in which we finally realize that life can be more than a zero-sum game.   

You can learn more about the text through the Tutt Library LibGuide. If you are a member of a department, program, or office hosting programming related to the Common Read and would like your event added to the website, please contact Brett Gray, student support specialist in the Office of Academic Programs: bgray@coloradocollege.edu.