Common Read Home
The purpose of the Common Read Program at Colorado College is to create a common intellectual experience for incoming undergraduate students, to introduce them to our core values as an academic community, and to teach them how to engage as members of our community of scholars.
2020-2021 Common Read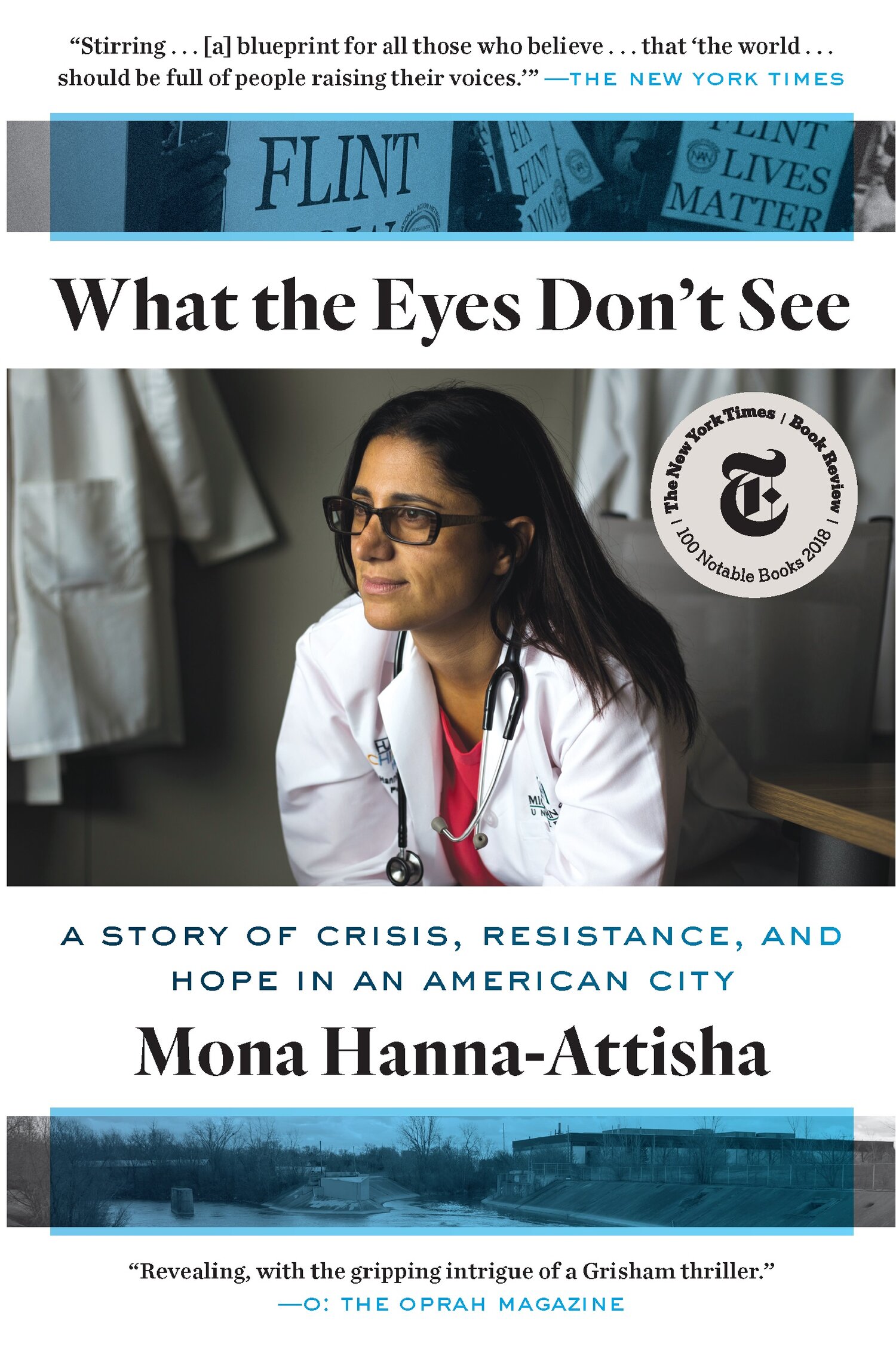 What the Eyes Don't See by Mona Hanna-Attisha
"Here is the inspiring story of how Dr. Mona Hanna-Attisha, alongside a team of researchers, parents, friends, and community leaders, discovered that the children of Flint, Michigan, were being exposed to lead in their tap water-and then battled her own government and a brutal backlash to expose that truth to the world. … At the center of the story is Dr. Mona herself-an immigrant, doctor, scientist, and mother whose family's activist roots inspired her pursuit of justice." - Penguin Random House, publisher of What the Eyes Don't See.

Hanna-Attisha is the founder and director of the Michigan State University and Hurley Children's Hospital Pediatric Public Health Initiative, an innovative and model public health program in Flint. Currently an associate professor of pediatrics and human development at the MSU College of Human Medicine, she has been named one of Timemagazine's 100 Most Influential People in the World for her role in uncovering the Flint water crisis and leading recovery efforts. She was one of the first to question if lead was leaching from the city's water pipes after an emergency manager switched the city's water supply to the Flint River in 2014.
Submit Questions for Dr. Mona
We are thrilled to announce that Dr. Hanna-Attisha will be the featured guest at the block 2 First Mondays webinar, taking place on Sept 21, where she will be offering an informal interview about her experiences in Flint, Michigan and on the text.
If you are a member of the CC community and would like to propose a question for this event, please use the following form. The form will be open through September 7.

Dr. Mona Hanna Attisha visits Christiane Steckenbiller's CC120 course Green Germany to talk about the environment and environmental justice.