The music world mourned the loss of George Crumb earlier this year, but two concerts at Colorado College presented in October served as a reminder that the composer's legacy will live on – both through his former students and through those who perform his music.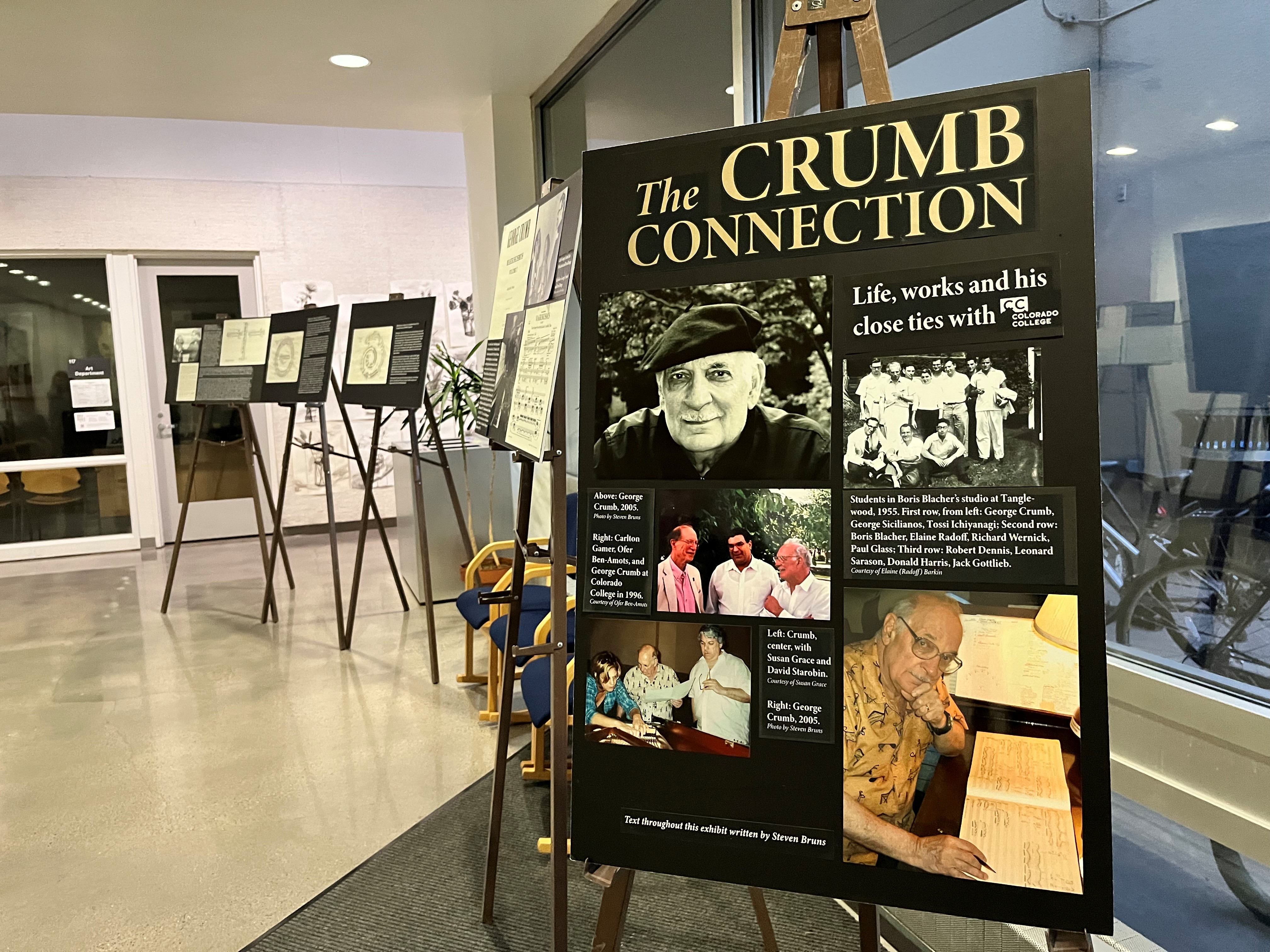 "The Crumb Legacy" concerts on Oct. 12 and 13 in Packard Hall featured works composed by Crumb and by nine of his former students, which include CC Music Department co-chair Ofer Ben-Amots, performed by CC faculty, a student, and special guests. The two-night event also included pre-concert lectures with the composers and musicologist Steven Bruns, as well as a display in the Packard lobby titled "The Crumb Connection," with photographs and composition samples that provided insight into Crumb's life, works, and special ties to Colorado College.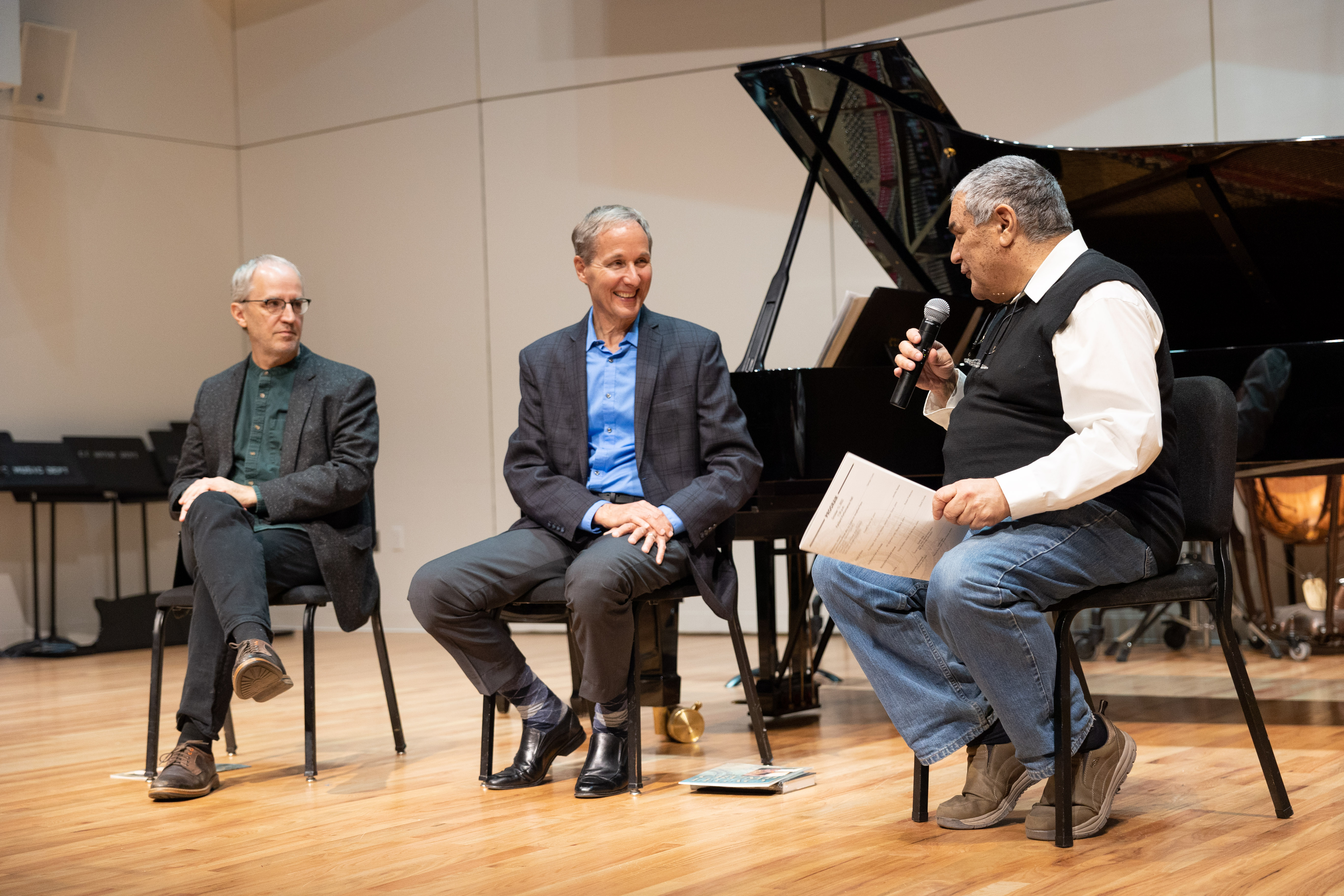 "The George Crumb Legacy celebrates the composer's enduring influence, on composers, performers, and audiences," said Bruns, associate professor of music at the University of Colorado Boulder College of Music, who is writing a book about Crumb. "Perhaps because the process of discovering his own compositional voice did not come easily, George Crumb encouraged his students to search deeply within themselves to create music that expresses their unique artistic sensibilities."
Crumb was born Oct. 24, 1929 in Charleston, W. Va., and raised by musical parents. He went on to earn his master's degree at the University of Illinois in 1952 and doctorate at the University of Michigan in 1960. According to Bruns, it was not until Crumb arrived at the University of Colorado Boulder, where he taught between 1959 and 1964, that his "distinctive artistic voice emerged." Crumb spent the rest of his career on the composition faculty at the University of Pennsylvania until he retired in 1997.
"Crumb's music resonates with me because of how familiar, and yet unfamiliar, it sounds and feels," said Emmett Tucker '24, a CC music major who opened each of the concerts on piano with a Crumb composition. "The sounds he draws out of the piano can be both alien and nostalgic, and portray both darkness and light in such a beautiful way. He writes powerful, existential themes, while at the same time portraying simple, human moments. When I play his music, I feel as though I am trying to portray the sounds of a different reality or bring the sounds of space down to Earth."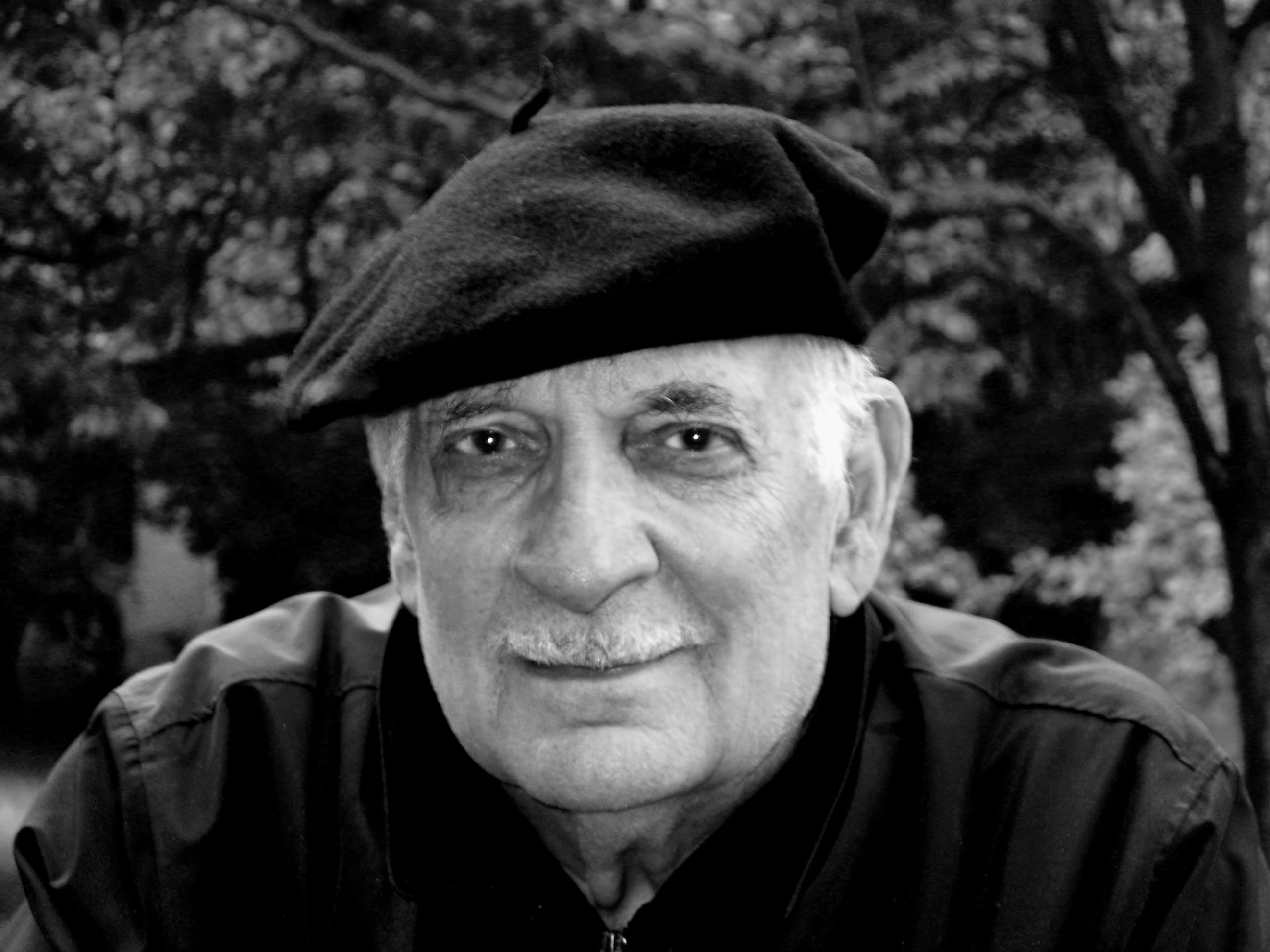 Crumb's work earned him widespread acclaim, including the 1968 Pulitzer Prize for Music, the UNESCO International Rostrum of Composers Award (1971), membership in the Deutsche Akademie der Künste, the Prince Pierre of Monaco Gold Medal in Composition (1989), the MacDowell Colony's 1995 Gold Medal for Artistic Achievement, a 2001 Grammy Award, Musical America's Composer of the Year Award in 2004, and a BMI Lifetime Achievement Award in 2005.
He has also been awarded numerous honorary doctorates, including one from Colorado College, where Crumb has close connections and has paid many visits. His former student Ben-Amots is a longtime member of the CC music faculty, and many of Crumb's compositions have premiered in Packard Hall. Pianist Susan Grace, CC's artist-in-residence and senior lecturer, has recorded Crumb's works as part of the two-piano ensemble Quattro Mani (early on with former duo partner Alice Rybak and most recently with new partner Steven Beck).
The program for Wednesday, Oct. 12 (click to view the performance video) opened with Tucker performing Crumb's A Little Suite for Christmas, A.D. 1979. Paul Nagem, flute, then performed Ricardo Zohn-Muldoon's Ineffable, followed by Monica Ding, oboe, and Grace, piano, with ...where you end and i begin... by Robert Maggio. Jeri Jorgensen, violin, and Beck, piano, followed with Jennifer Higdon's Blue Hills of Mist, and then Beck performed solo on Michael Fiday's Junkyard Angel. The program concluded with Echoes of Wilderness, composed by Ben-Amots and performed by the Academy Winds from the United States Air Force Academy Band.
The program for Thursday, Oct. 13 (click to view the performance video) opened again with Tucker on piano, this time with selections from Crumb's Makrokosmos, Volume I. Next, Nagem, flute, Sergei Vassiliev, clarinet, and Grace, piano, performed Jennifer Barker's Ocean of Glass, followed by Jorgensen, violin, and Beck, piano, with Variations in Form of a Sonata by Robert Patterson. Vassiliev and Grace then returned to the stage for David Crumb's Nocturne for piano and clarinet. Quattro Mani closed the concert, first with Pierre Jalbert's Klang, with John Kinzie on percussion, followed by the duo performing the second movement of George Crumb's Otherworldly Resonances.