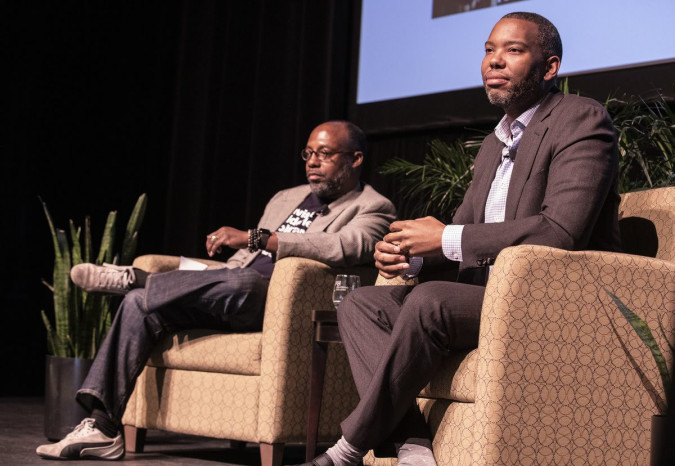 The Africana Intellectual Project at Colorado College, established earlier this year, is not just for Colorado College but rather for the entire community, says director and founder of the program Michael Sawyer.

Sawyer, assistant professor in Race, Ethnicity, and Migration Studies, says the project is designed to enable CC and its intellectual community to explore the lives, art, intellect, and culture of people of African descent.
In its brief life so far, the AIP has focused on exploring the question of Black artistic production broadly defined. It has engaged the community with thinkers and artists as diverse as iconic tenor saxophonist Pharoah Sanders, activist Shaun King, writer Ta-Nehisi Coates, rapper Talib Kweli, and co-founder of the Los Angeles chapter of Black Lives Matter Melina Abdullah, also chair of the department of Pan-African Studies at California State University, Los Angeles.
"The point is to think about art in a more expansive fashion and to consider its potential for positively altering the world we inhabit," Sawyer says.
The Africana Intellectual Project's most recent collaboration is with the Office of Performing Arts and the Colorado Springs Philharmonic, as they bring multi-instrumentalist, composer, and renowned trumpet master Nicholas Payton to Colorado Springs to perform live in concert with the Colorado Springs Philharmonic at 7:30 p.m., Friday, Oct. 25 at the Pikes Peak Center, 190 S. Cascade Ave.
One of the biggest initiatives for the AIP, says Sawyer, is the establishment of a semester-long student exchange with a Historically Black College or University.
"We are setting up an even exchange, [where we will be] sending an equal number of our students to the HBCU to swap places with the same number from that institution. We are hoping to announce that program early in Block 5," he says.
Sawyer says the AIP also is working to establish both pre- and post-doctoral fellowships to diversify the faculty and course offerings.
Stay on the lookout for AIP events next spring, which will explore Africana food culture. The inaugural event will feature Chef Eric Adjepong, a finalist from Bravo's "Top Chef," who will focus his project on telling the story of the Atlantic slave trade through food, says Sawyer.
The Africana Intellectual Project was formed with the support of Colorado College President Jill Tiefenthaler, Provost Alan Townsend, and Vice President for Student Life and Dean of Students Mike Edmonds.