Colorado College has once again been named a top institution in sustainability from the Sustainable Campus Index.
"We recognize that sustainability is a broad topic that extends far beyond just environmental issues. Our ranking as a top ten baccalaureate institution reflects this and all of our efforts across the college to create a more just world," says Director of Sustainability Ian Johnson.
The Sustainable Campus Index is a ranking of top institutions in different areas of sustainability. The placement is based on the Sustainability Tracking, Assessment, and Rating System, known as STARS, which is administered by the Association for the Advancement of Sustainability in Higher Education. CC is a gold-rated STARS institution.
CC ranked highly in numerous areas of sustainability, including water, where CC placed second. CC ranked eighth in sustainability among baccalaureate institutions in North America.
Since 2008, CC has reduced potable water usage by 55% per campus user.
"Nowhere in the United States is water a more critical issue than in the West, and we've taken that issue very seriously at Colorado College," says Johnson. "Water is both a scarce resource and also a major expense. It's also a cultural issue that we've worked hard to better educate our students, faculty, and staff around."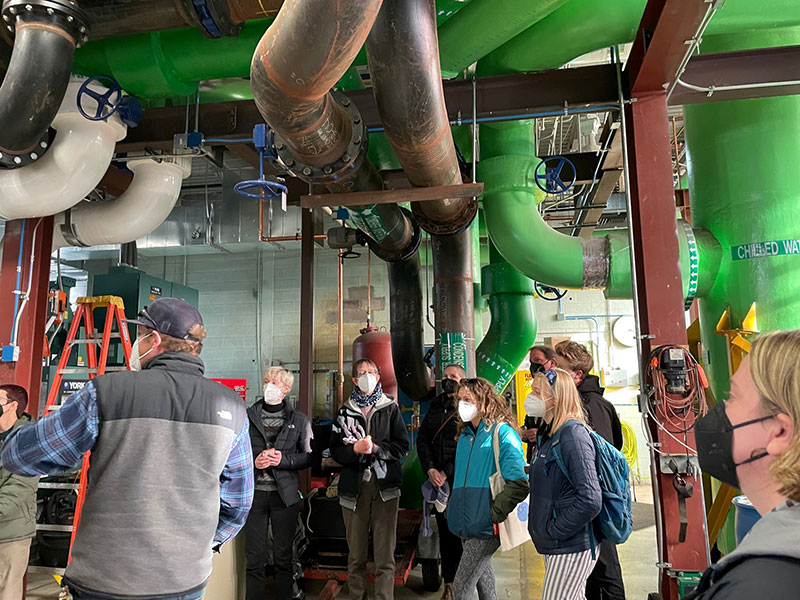 Despite an increase in campus emissions in 2021, due to increased heating and cooling as a result of ventilation required to prevent the spread of COVID, there was an almost 60% reduction in on-campus emissions compared to 2008. 
CC remains one of only ten institutions of higher education in North America to achieve carbon neutrality, which was accomplished in 2020.
CC's commitment to sustainability goes beyond the campus. The college has invested in a methane destruction project at the Larimer County landfill, which works to prevents methane, a greenhouse gas, from entering the atmosphere.
This is the fourth year in a row that CC has been recognized in the annual Sustainable Campus Index.