Meet Our Students
Tom Roberts '17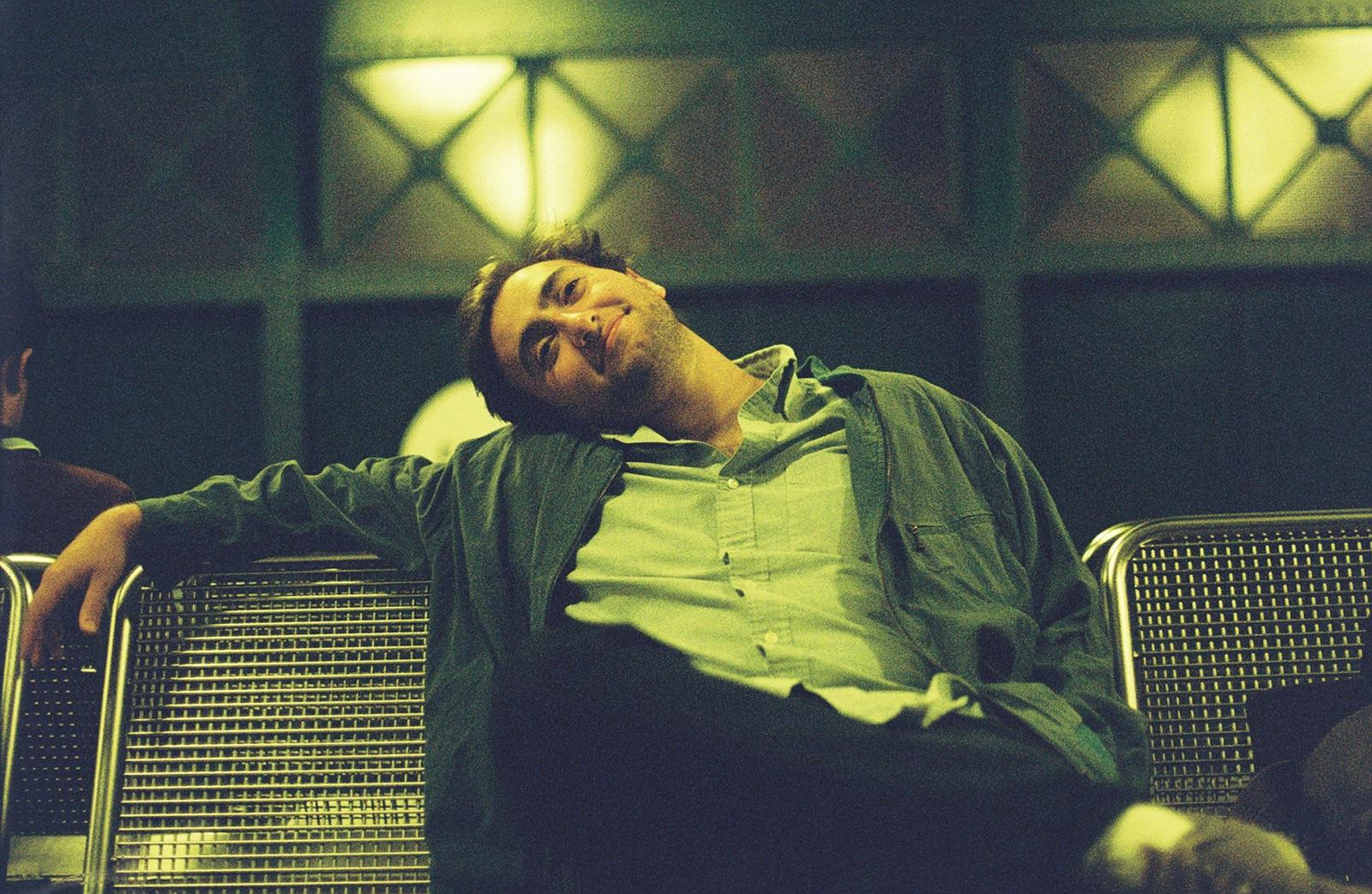 Why did you decide to minor in German? I decided to minor in German because I fell in love with German philosophy and felt that I should learn the language and culture out of which it grows. At first, I didn't think that I would be able to finish the formal minor, but the department was very supportive of my application for a grant from the German Foreign Academic Exchange Service (DAAD) to supplement my coursework at CC. With that scholarship I am spending the summer between my junior and senior years studying the German language in an Intensive Language Course at the Goethe Institute in Schwäbisch Hall, Germany. 
 What were some of your favorite courses? In the fall of my junior year, I spent Blocks 3 and 4 in Lüneburg, Germany through the CC German Department's abroad program there. Third block I took an intensive language course at Leuphana University and Fourth Block I took a course entitled 'Following in the Footsteps of J.S. Bach' with two music professors from CC. These two courses gave me a taste of German culture and motivated me to apply for a scholarship from to return the following summer. 
I also took a course entitled 'Representing the Holocaust' upon my return to CC from Lüneburg, which took a powerful look into the problematic nature of creatively representing the crimes of the Third Reich. This particular class has played a decisive role in the development of my project for a Fulbright Scholarship, with which I hope to return to Germany after graduation to scrutinize the social and aesthetic role of memorials in modern Berlin through the lens of German Idealist thinkers. 
 Would you recommend German to other students and why? I would absolutely recommend German to other students. The department is warm and friendly, and the professors have consistently gone above and beyond in assisting me with applications or letters of recommendation, conversing about interests or ideas, and finding ways to make German work with my schedule. 
---
Joy Li '18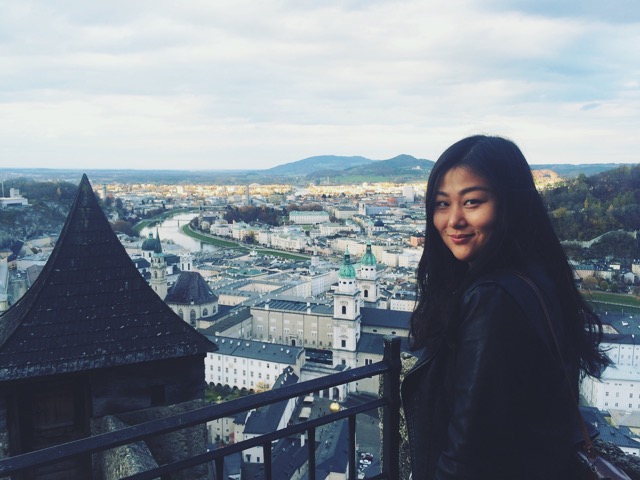 Why did you decide to major in German? I decided to major in German after I fell in love with Germany during the Lüneburg semester. During the semester, I grew a very strong interest in the German culture and language. I found out that German is not just a harsh language like it sounds to many people. Instead, its words carry emotions. 
What were some of your favorite courses? "Dealing with the Devil" and "Representing the Holocaust" were definitely two of my favorite courses.
What is the best part about studying German at CC? The best part of being a German major at CC are all the studying abroad opportunities. As somebody who did the Lüneburg semester and is on the exchange year right now, I definitely took advantage of that. Also, all the professors and faculty in the German department are incredibly fun and awesome.
Can you tell us something about the Lüneburg Program? The most interesting part about the Lüneburg semester was that we actually got to combine traveling and academics. During Dealing with the Devil, we went to Weimar, where Goethe lived for a long time and we climbed the Brocken Mountain, where the witches in Faust have their parties.
---
Frankie Jeney '16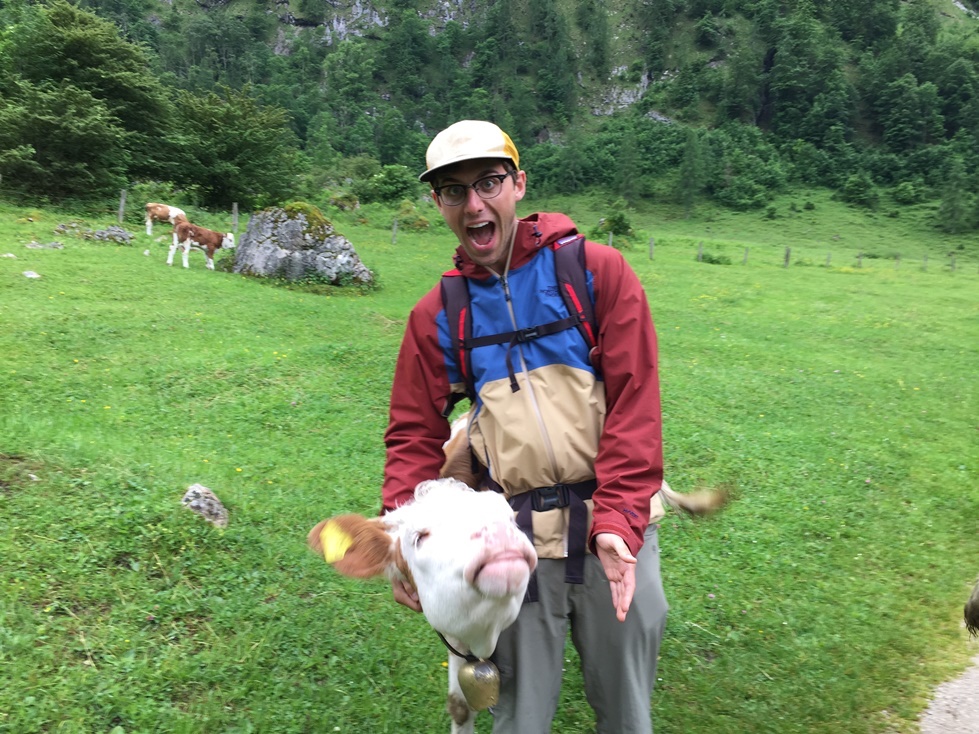 Why did you decide to major in German? Well, I initially took German because I needed to fulfill the language requirement and none of the other languages offered really interested me (I had already taken some Spanish in HS and studied Latin for several years). Plus, my Grandfather is a German immigrant, and as kids we traveled in the summer with my grandparents to numerous European cities, almost always paying a visit to Germany. So given my background, I felt like I ought to reconnect with my German roots by learning more of the language and culture. After taking intro German freshman year I was hooked—I knew I wanted to continue learning the language and eventually study abroad. I participated in the Lüneburg semester my sophomore year and had such a great time living in Germany and bettering my language skills that I decided to major in German once I returned to CC. Not only are the department and faculty wonderful, the opportunities to further your studies in Germany are unparalleled (no other school offers an abroad program like UR or Göttingen). The class sizes at CC are small and intimate, plus they never require points for enrollment. Majoring in German at CC for me has been far more than the degree. I'm currently finishing up my second semester of the UR exchange—one of the year-long exchange programs offered by CC—and this year has been more formative than the last three put together. I now have a skill: I speak, read and write German. I have also reconnected with my roots: For the first time in my life, I can communicate with my great Aunt, the only living relative of my German-grandfather.
What were some of the courses you really liked? Really, I enjoyed all of them. I think, though, once you get past the grammar and syntax courses, and into more content-driven classes it becomes more fun. Some of my favorite courses were a German film class about aesthetics and performance in German cinema and a contemporary German Drama class.
What was the best part about your studying German at CC? I would have to say that the best part of my experience has been my exchange year at the UR. I almost feel like it's cheating—that is how good it has been. I've gotten to do a lifetime's worth of travel in one year, make great friends from around the world, participate in a theater production (in German, of course), and take some really awesome classes.
---
Alec Parry '17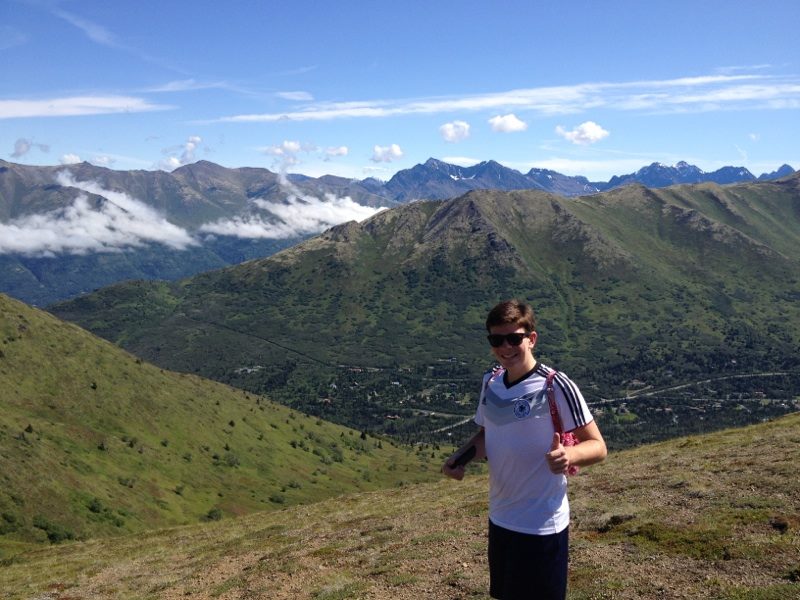 Why did you decide to major in German? Germany was the first nation I visited (other than Canada) and something about visiting a place where you understand nobody left me very frustrated. My aunt and uncle had recently moved to Germany, so I knew our family would be returning. The small Bavarian villages and contrasting culture to that of the United States left me captivated. I figured that during high school there is no reason not to sign up for German class. Furthermore, as a teenager, I thought Spanish was basic since everybody chooses to take it, and French is French. Upon coming to CC the German program intrigued me. The combination of fantastic study abroad options, a history of theater, and a very nice villa on campus only confirmed my decision to major in German.
What were some of your favorite courses? The CC German program does an excellent job combining learning the language with learning about the past and present Germanic history and culture. "German and Italian Film Since 1945" and "Contemporary German Drama" are two of my favorite courses. In German and Italian Film, film analysis techniques were combined with in-depth analysis of the some of the most important films to the German and Italian society. Contemporary German Drama was taught in Vienna for one week of the course (only at CC, people!). Watching plays live in Vienna that we had thoroughly discussed in class and read on our own was a remarkable experience and one of the best weeks, I have had studying at CC. I am a confident that the German Department will continue to offer a unique range of courses!
What is the best part about German at CC? It is hard to pinpoint a definite aspect of the German program that is my favorite. Academics as a whole blend together (liberal arts) and the German department blends together the study of German. Of course spending a year studying in Göttingen came with many great and unforeseen experiences, yet the German theater play and living in the German house (which always has fun, crazy events) is all part of the learning process. The diverse range of students, professors, and random people I have met through studying German is simply indescribable. Sure, maybe not everyone influential speaks German, yet at CC there is an attraction towards the German department. Studying German helped forge my interests in politics and film. History, political science, and even learning Italian all ties back to Germany and a large thanks due to the CC German department in a really odd, but great way!
Don't hesitate to take German at CC, even if you are not a major or minor. It is well worth it, if you want to live Spontan!