Barnes Scholars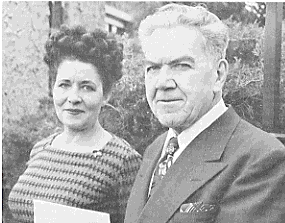 Otis A. and Margaret T. Barnes established two trusts that provide full tuition scholarships to Colorado College. The first is to be used for awards in Chemistry and Biochemistry, and the second for awards in Biology, Environmental Sciences, Geology, Mathematics, Physics, and Psychology (including Neuroscience). The scholarships are renewable for four years as long as the recipient is making satisfactory progress toward a degree as defined by the award-granting department.
Colorado College has consistently been ranked in the top 30 liberal arts colleges nationally, and we continue to send our graduates to some of the premiere graduate and medical school programs in the country. A coeducational college founded in 1874, it enrolls about 2,000 students and is known for its innovative Block Plan academic calendar (students enroll in a single course for three and one half weeks). Colorado College lies at the foot of Pikes Peak in Colorado Springs, a growing metropolitan city of 450,000 people.
The science departments at Colorado College offer strong academic programs widely recognized for their innovative teaching and for their modern facilities and instrumentation. More than 50 faculty are active in the various science departments, providing close attention to undergraduates and a breadth of experience. Graduates excel in a variety of fields, including medicine, forensics, and top graduate programs in various disciplines.
To apply for the Barnes Scholarships
Apply for admission to The Colorado College by January 15th.
Send a letter to the department secretary addressed to "The Barnes Committee" of the department for which you are applying describing your background in science and your reasons for majoring in that department by January 15th.
Have three letters of recommendation from high school instructors forwarded directly to the department by January 15th. One of these should be from a teacher most closely related to the discipline for which you are applying and it should specifically address your potential for this award.
Send a photocopy of your admission application to The Colorado College and copies of academic transcripts and test scores directly to the department for which you are applying by January 15th.
This is the Department of Chemistry & Biochemistry
Browse all Departments & Programs