About
The Department of Chemistry and Biochemistry is located on the third floor of the Barnes Science Center on the Colorado College campus. You may contact our administrative office using the information listed below. View the campus map.
Shared Community Values, 2021
As part of the broad Chemistry & Biochemistry community, we intentionally embrace and uplift the following shared values in our classrooms, labs, and community spaces:
Inclusion
Everyone is welcome in this classroom, and we honor each individual identity.
Learning is enriched by differences in background, experience, and preparation.
We embrace diversity in thought, perspective, background, and experience as central to the learning process.
We acknowledge the presence of implicit bias in course materials due to the historical and cultural perspective with which they were written.
Discrimination will not be tolerated, and we will speak out when we witness injustice in this learning community.
Accountability is essential to an inclusive learning environment. We all commit to holding our own selves accountable to our shared values in this classroom.
 Support of Well-Being
We prioritize our mental and physical health.
Learning happens in safe environments.
We provide only constructive feedback to our peers.
Learning happens by doing – we will practice, learn, and grow together.
Physical safety is the cornerstone of our laboratory courses. Embracing safe practices protects community members and enhances the learning experience for everyone.
 Honesty and Respect
Open, honest conversations are central to building trust in our relationships.
We provide space for each individual to express their thoughts and opinions.
We credit those for their ideas and contributions to the classroom.

We treat each other with dignity.
We create a respectful environment by honoring the rights, wishes, feelings, and traditions of others.
 Growth Mindset in Learning
Each person has the same capacity to learn.
We define success through growth.
Learning is cooperative and iterative – we support each other along that path.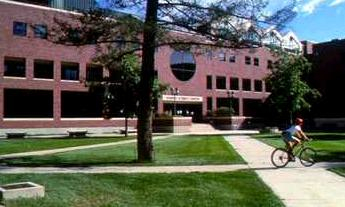 Named to recognize the generosity of Dr. Otis A. Barnes (Professor of Chemistry, 1925 - 1941 & 1944 - 1962) and Margaret Tyson Barnes '27. Otis and Margaret Barnes created an outstanding legacy in support of the Colorado College science programs, benefiting students since 1953.