Annual Giving
The Annual Fund provides unrestricted support for priority projects.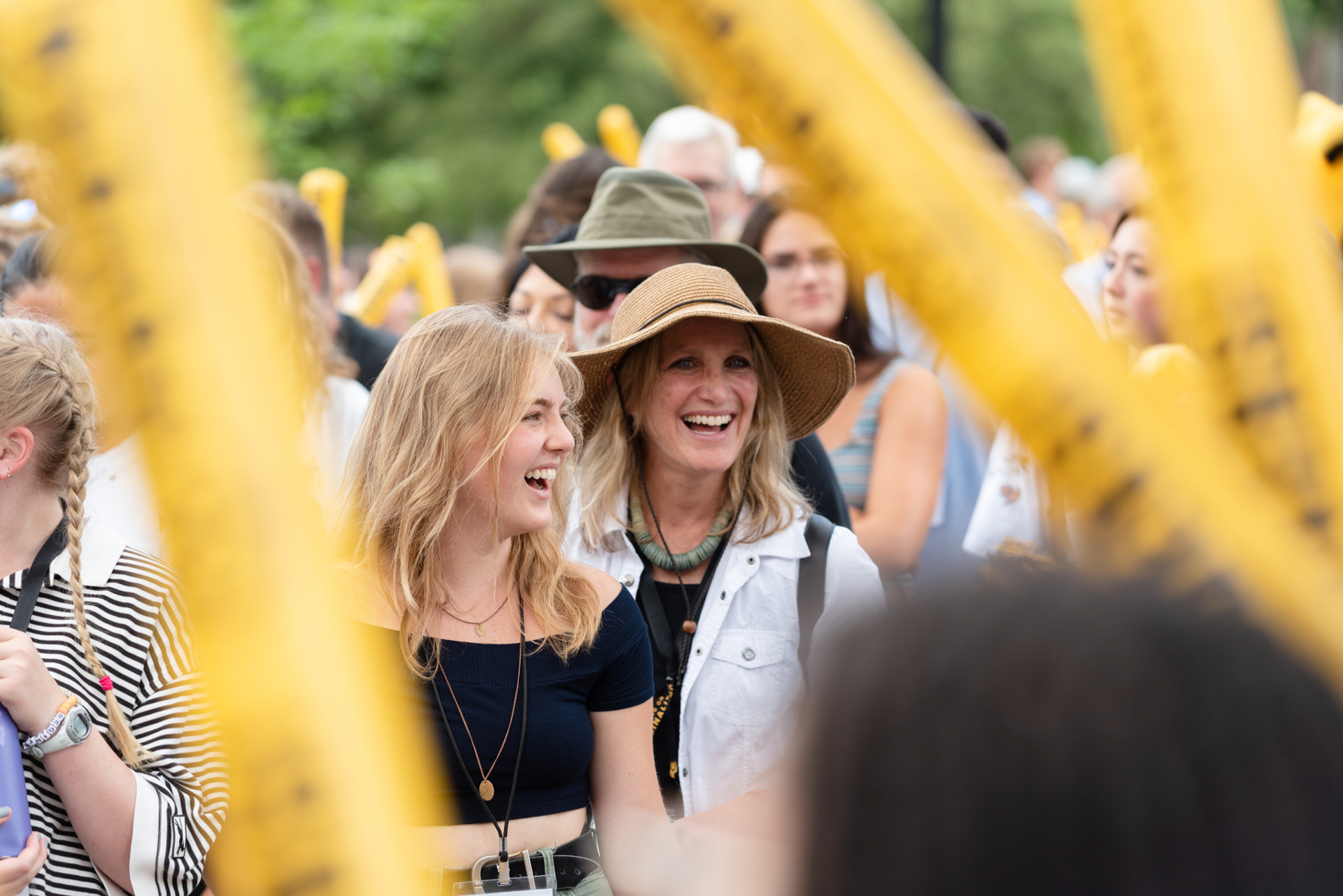 Your gift to Colorado College supports programs that enhance the CC experience on the Block Plan, student scholarships, and faculty resources for teaching and research.
Investments from donors like you are increasingly vital to sustaining and advancing CC's culture of engaged teaching and learning on the Block Plan, the college's expanding reach and reputation, and its distinctive place in the Rocky Mountain West and within higher education.
Every gift matters. Each and every donor helps CC fulfill its mission, and we value every one. Learn more about CC's Donor Recognition Societies.
What Can Your Gift of up to $250 Accomplish?
Gifts from alumni, parents, and friends of the college - no matter the amount - make a significant difference.

$20 will allow an incoming freshman to take the StrengthsFinder test with the career center
$150 will provide a new set of binoculars for field study
$250 will furnish an honorarium for a local author to visit an English class
Multiply your Impact through Matching Gifts
The impact of your gift to Colorado College could be doubled or tripled! Many employers sponsor matching gift programs and will match most charitable contributions made by their employees. To find out if your company has a matching gift policy, visit our Matching Gifts page or contact your employer's human resource department.  
DIALogue
The DIALogue Center helps keep our network of alumni, parents and prospective students connected to CC! We employ students who will make more than 90,000 annual calls across the United States and Canada. 
Contact Us
Molly Bodnar
Associate Vice President
(719) 389-6351
Revised USPS service standards effective Oct. 1, 2021:
Effective October 1, 2021, the United States Postal Service (USPS) has revised its service standards for certain First-Class Mail items, resulting in a delivery window of up to five days. Please note this may delay your receipt of mail from us and our receipt of mail from you. Please take this change into account when mailing items to us via USPS.
Our commitment to donors: Colorado College does not trade, share, or sell donor information to any outside party, organization, or vendor for non-college purposes, unless required by law.