Sign into CC
Tiger Service Awards
2 years of service
Stacy Anderson
Jennifer Azadmanesh
Rohini Banik
Kieran Bennett
Jen Bjurstrom
Jessi Burns
Cam Davidson
Hillary Dickman
Sharon Dingman
Rebecca Floyd
Julia Fuller
Michael Garcia
Mary Ann Graffeo
Brittany Hall
Stephanie Hatch
Ashley Johnson
Courtney Kujawa
Christina Lorete
Caryn Maconi
Saul Maravilla
Carlton Moeller
Lindsay Okonek
Savanah Pennell
Song Richardson
Derek Savage
Justine Square
Matt Streich
Amanda Trostad
Edward Truong
Scottie Varney
Gil Vaught
Colby Whittmore
5 years of service
Marlene Arnold
Nicola Brooke
Karen Chui
Chad Koenegstein
Mae Rohrbach
Chris Schacht
Wade Sims
Sam Stansel
Brett Woodard
10 years of service
Christine Brett
Corie Cole
Steve Getty
Erica Hardcastle
Ian Johnson
Megan Nicklaus
Karen Obrzut
Ray Packard
Anthony Weber
Pam Willock
15 years of service
Pedro de Araujo
Spud Hamilton
Holly Pechacek
Heather Powell Browne
Peter Zeitz
20 years of service
Chad Schonewill
25 years of service
Matt Bonser
Tulio Wolford
35 years of service
Lisa Smith
40 years of service
George Eckhardt
July - August 2023
Welcome to CC!
New Arrivals
Eve Altman, Assistant Director of Housing Operations

Colyer Dermody, Scene Shop Supervisor

Lacy Karpilo, VP for Student Life and Dean of Students

Efrain Chavira, Locksmith

Monica Indrebo, Assistant to the Board of Trustees & Special Projects Manager

Sophie Braker, Academic Administrative Assistant

Nicholas Casias, Campus Safety Officer

Ann Gonzalez, Administrative Assistant

Ysabel Trujillo, Prospect Management Analyst

Ryan Seward, Music Librarian & Seay Library Manager

Nathan Gicho, Event Set-up Staff

Natalie Garro, Access & Accommodation Specialist

Jason Hepner, Electrician

Austin Chappell, Director of Planned Giving
June 2023
Support Resources for Students
News & Announcements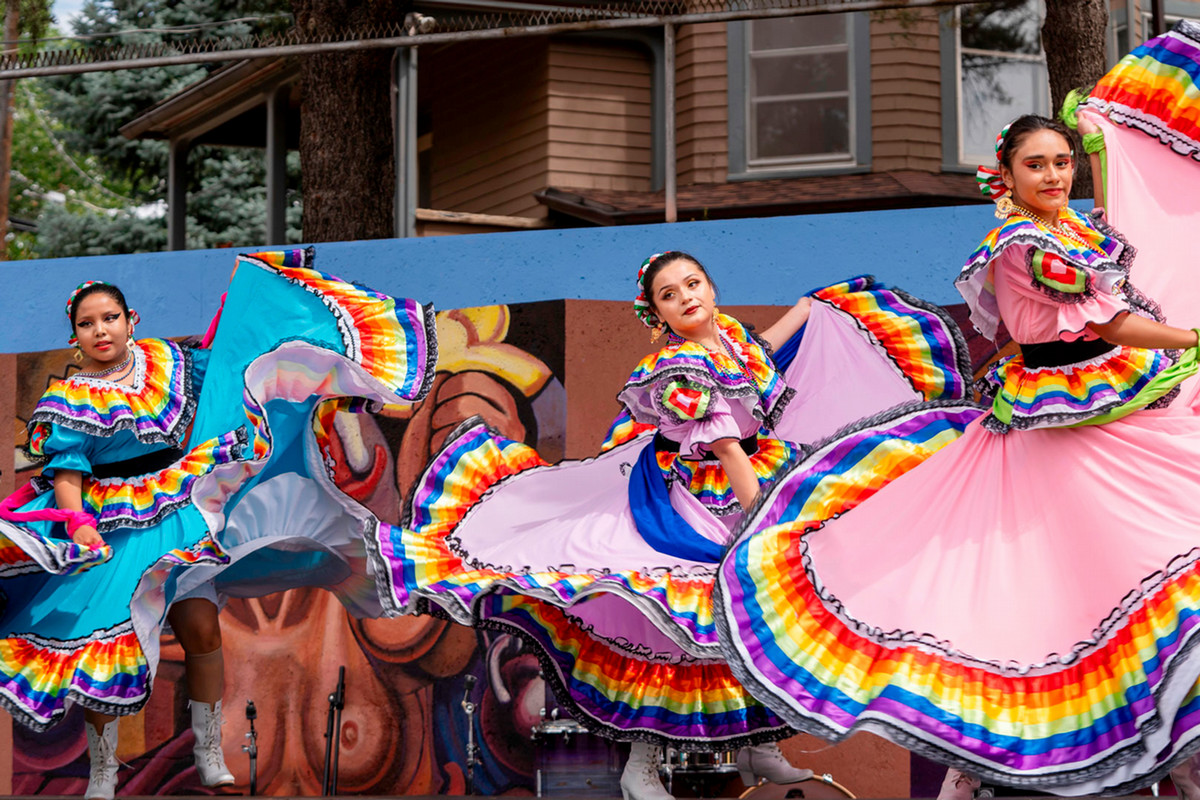 Featured Photo
A lowrider show and opening celebration for Mi Gente: Manifestations of Community in the Southwest at the Fine Arts Center, featured performances by Grupo Folklórico Sabor Latino dancers on Saturday, Sept. 2.
Photo by Katya Nicolayevsky '24
Join us for our Inaugural First Monday Panel
First Mondays are changing this year, and the Academic Events Committee is excited to present our initial First Monday event of the 2023-24 academic year.
Join us
Monday, Sept. 25 from 3:30-5 p.m.
in the Kathryn Mohrman Theatre for a thoughtful discussion,
150 Years: An Occasion to Build a New Future?
with panelists Susan Ashley, Mike Taber, and Lily Byrne '24, moderated by Neena Grover,
RNA Biochemist and Professor of Chemistry & Biochemistry
.
We will take a moment to mark the past in our celebration of the sesquicentennial and contemplate what Colorado College's future holds.  
Our Shared Goals
Major CC Efforts and Commitments