Sign into CC
Tiger Service Awards
2 years of service
Kaylee Crivello
Peony Fhagen
Karen Kristof
Rachel Perry
Rosalie Rodriguez
Josh Birndorf
Amber Brannigan
5 years of service
Luke Cammack
James Howard
Frances Huntington
Rebecca McCaskill
Amy Menkhus
Dori Mitchell
Sarah Beth Parks
Holly Rawls
Nichole Ridenour
Chris Sheley
Kevin Stock
Kim Sweeney
Tara Thomas
5 years of service (cont.)
Serena Wolford
Courtney Greis
Drew Harper
Alex Nichols
10 years of service
Ryan Hammes
15 years of service
Sara Rotunno
Marita Beckert
Weston M. Taylor
20 years of service
Kim Foster
McKinley Sielaff
Lenny Ortman
25 years of service
Linda Petro
35 years of service
Randy Babb
For anniversary dates July-August 2022
Welcome to CC!
New Arrivals
Eric Greenwood, Assistant Director Alumni/Parent Engagement
Kyle Morrison, Financial Aid Coordinator
Carlos Duarte, First Year Engagement Librarian
Marla Patanelli, Academic Admin Asst, Political Science
Abigail Farabaugh, Career Consultant
Matthew Hudson, Senior Major Gifts officer
Emily Forcier, Assistant Director of the Writing Center
Eva Sipic, Admission Coordinator, Campus Visit
Meg Super, Groundskeeper
Alexander Drelich, Head of Sound, FAC
Lonnel Pennington, Campus Safety Officer
Courtney Gibson, HR Coordinator, Recruiting & PE
Crystal Hurtado, Administrative & Event Program Assistant
Sheila McGowne, Gift Processing Coordinator, Advancement
Chris Hohnstrater, Grounds Operations Specialist
Nic Johnson, Director of Facilities Services
Ben Myers, Locksmith
Samantha Wilson, Events Coordinator, Advancement
Support Resources for Students
News & Announcements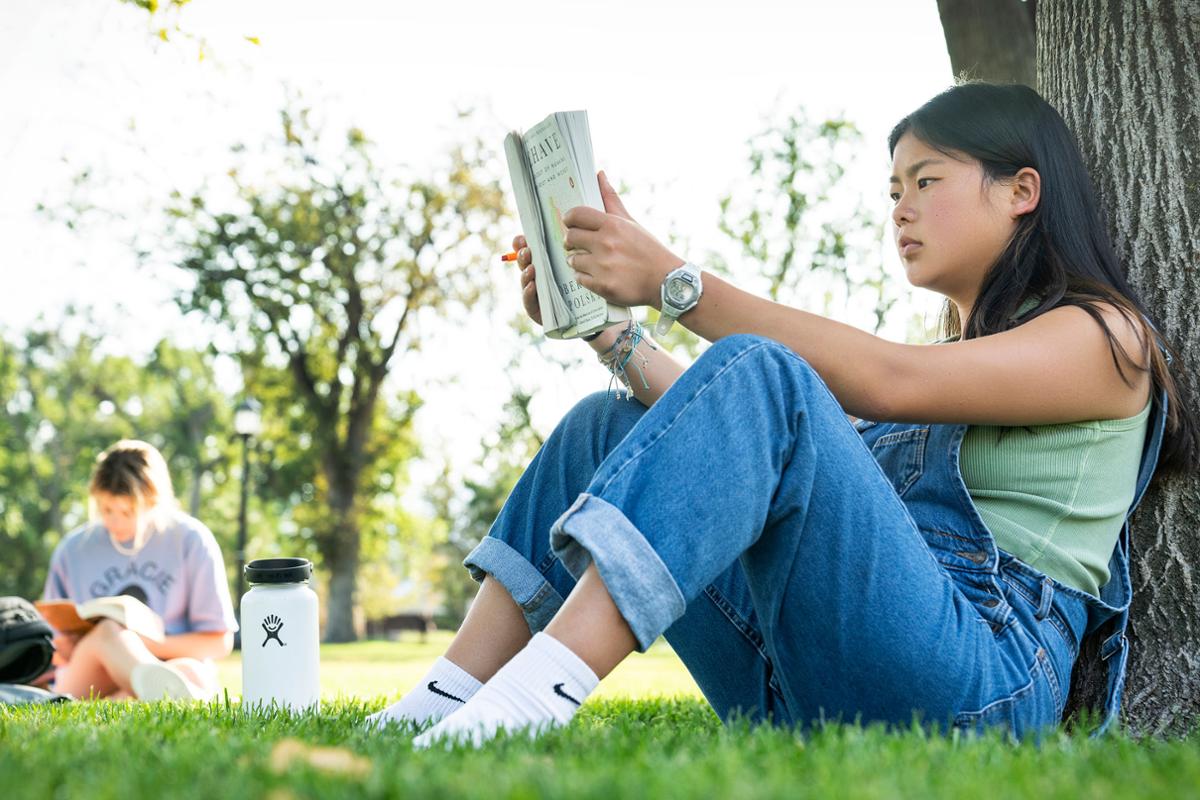 Photo of the Week
First-year students Sophia Boras '26 and Rose Ryan '26 in Tava Quad on Sept. 12.  Photo by Lonnie Timmons III
Robson FAQ
Ed Robson Arena Frequently Asked Questions
In recent months, the Campus Budget Committee and others received questions from members of the CC community about the Ed Robson Arena project. A new FAQ is available to answer questions.
Our Shared Goals
Major CC Efforts and Commitments
CAMPUS NEWS
Around the Block