Sign into CC
Tiger Service Awards
2 years of service
Mitch Black
Katie Bretscher
Michael Christiano
Sarah Elsey
Petrice Grandison
Mike Horowitz
Kelly McCommons
Kazzandra Medellin
Paul Rule
Courtney Salazar
Thecla Shubert
Maurice Simpson
Samantha Soren
2 years (cont)
Chad Tubbs
Morgan Turner
Karuna Worsham
Brent Young
5 years of service
Isaac Kubik
Lara Lynn Lewis
Chris Rodriguez
20 years of service
Mandy Sulfrian
35 years of service
Darrold Hughes
September - October 2023
Welcome to CC!
New Arrivals
Eve Altman, Assistant Director of Housing Operations

Colyer Dermody, Scene Shop Supervisor

Lacy Karpilo, VP for Student Life and Dean of Students

Efrain Chavira, Locksmith

Monica Indrebo, Assistant to the Board of Trustees & Special Projects Manager

Sophie Braker, Academic Administrative Assistant

Nicholas Casias, Campus Safety Officer

Ann Gonzalez, Administrative Assistant

Ysabel Trujillo, Prospect Management Analyst

Ryan Seward, Music Librarian & Seay Library Manager

Nathan Gicho, Event Set-up Staff

Natalie Garro, Access & Accommodation Specialist

Jason Hepner, Electrician

Austin Chappell, Director of Planned Giving
June 2023
Support Resources for Students
News & Announcements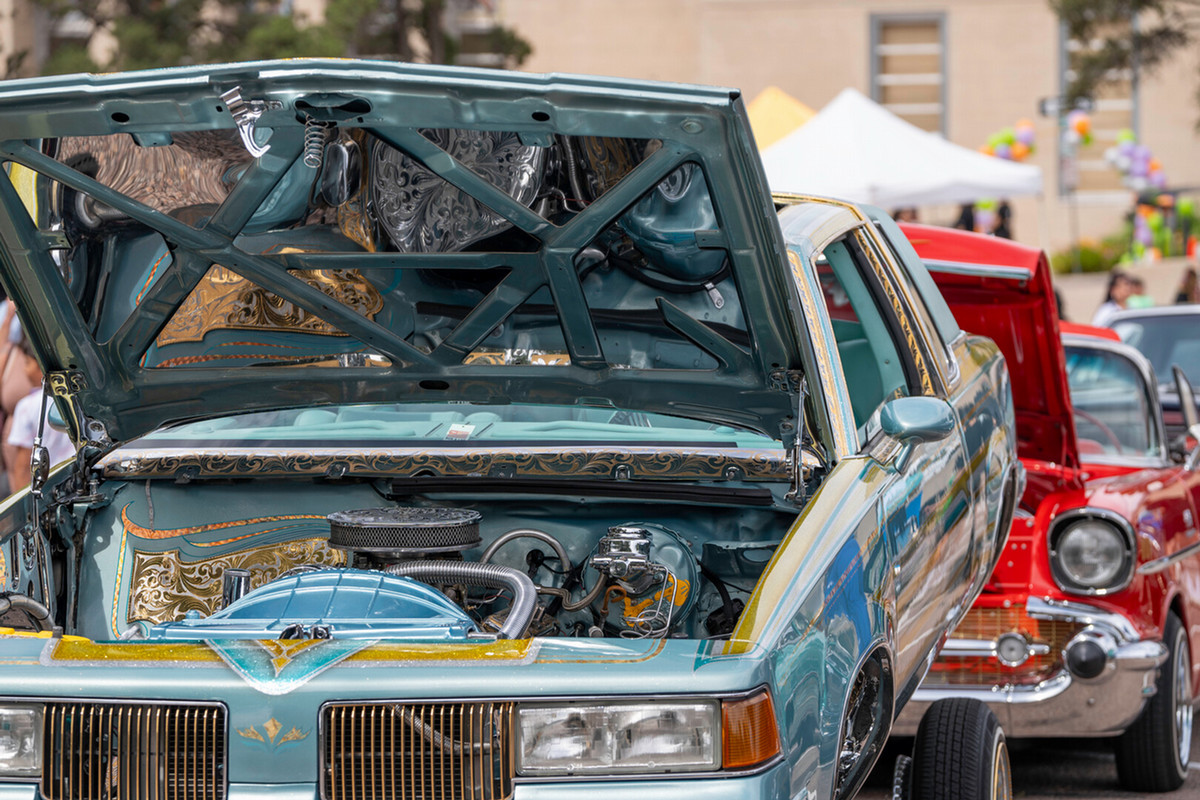 Featured Photo
Lowrider Show and Opening Celebration of Mi Gente: Manifestations of Community in the Southwest at the Fine Arts Center on Saturday, September 2.
Photo by Katya Nicolayevsky '24
Join Us to Learn About Financial Aid
As one of approximately 70 institutions nationwide that meets the full demonstrated need of every student, Colorado College has a deep financial commitment to support our students. Come learn how CC accomplishes this undertaking in Financial Aid: A Guide to CC Funding, led by Erica Shafer, Interim Co-Director of Financial Aid (Systems & Compliance), and Libby Fletcher, Associate Director for Financial Aid.

This event, part of the Work of the College Series, will be held in South Hall Commons on Thursday, Oct. 19 from 1:30-2:30 p.m. Register in advance.
Our Shared Goals
Major CC Efforts and Commitments