Sign into CC
Open Enrollment
Open Enrollment has started!  Employees have until May 31, 2022, to make changes to your benefits, with the changes becoming effective July 1st, 2022.  If you have any questions, please contact Gina Lujan at elujan@coloradocollege.edu. A few reminders:
Tiger Service Awards
2 Years
Jeff Conarroe
5 Years
Grayson Wilson
Rich Belton
Greg Walters
Lisa Schwartz
10 Years
Kelly Wilcox
15 Years
Jon Driscoll
Ben Moffitt
20 Years
Randy Nehls
Jen Kulier

25 Years
Karl Greis
30 Years
Rory Stadler
35 Years
Brenda Soto
For anniversary dates May-June 2022
Welcome to CC!
New Arrivals
Rashad (Jamal) Westry, Maintenance & Facilities Manager - Residential Housing
Emily Heath, Room Assignment Specialist
Todd Woodward, VP of Strategic Communications and Marketing
Rachel Hardison, Academic Administrative Assistant - Film and Media
Dustin Fife, College Librarian - Tutt Library
Ben Wirt, Electrical Shop Supervisor
Sean Elvert, Assistant Coach - Men's Soccer
Gabriela Lisboa, Administrative Assistant - Economics and Business
Support Resources for Students
News & Announcements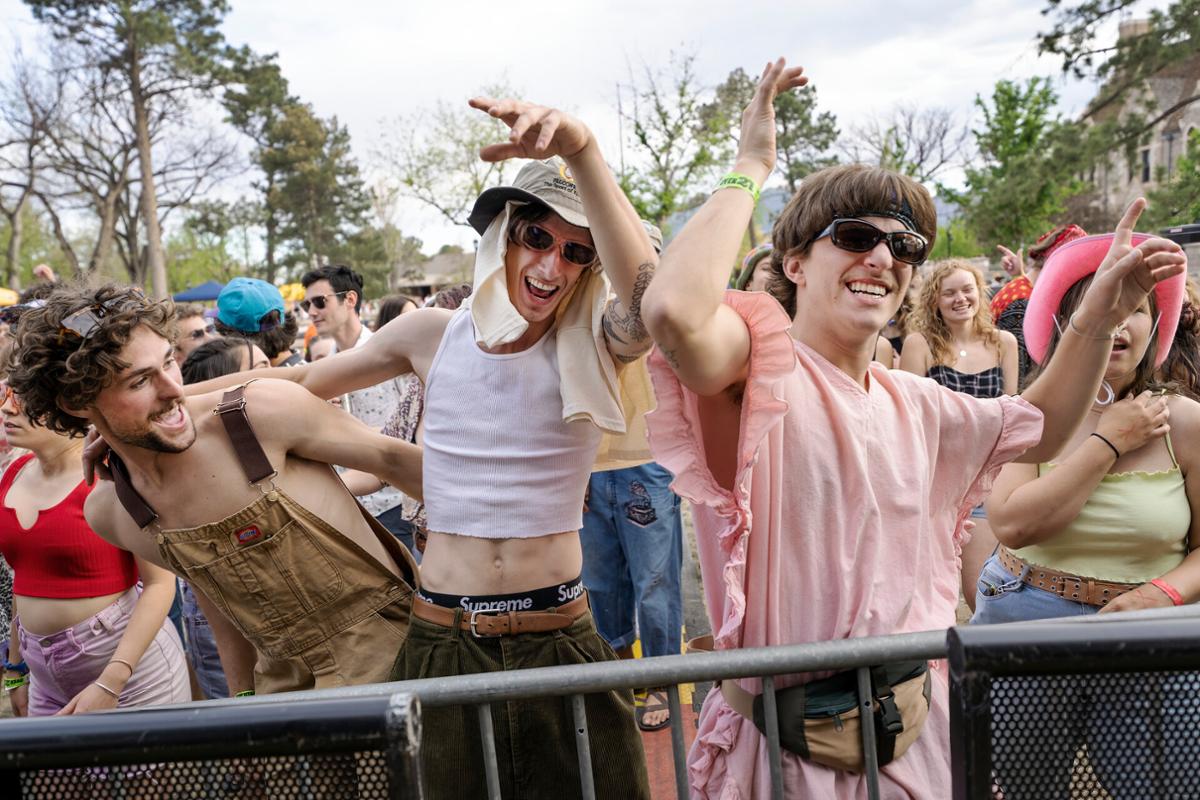 Photo of the Week
Students dance during Mothe's performance at Llamapalooza on Saturday, May 14. Photo by Lonnie Timmons III
Today at CC
Tomorrow from 10:30 a.m. to 1:00 p.m.
Tim Fuller Event Space
RSVP HERE.
Facilitated by Jennifer Golightly, Academic Applications Specialist and Rachel Jabaily, Assistant Profes...
Add to calendar: Apple/Outlook | Google

Previous
Next
Robson FAQ
Ed Robson Arena Frequently Asked Questions
In recent months, the Campus Budget Committee and others received questions from members of the CC community about the Ed Robson Arena project. A new FAQ is available to answer questions.
Our Shared Goals
Major CC Efforts and Commitments
CAMPUS NEWS
Around the Block