Recent Academic Engagement
Curricular
In partnership with "Food to Power" and CC Mobile Arts, 110 students from four different courses converged for an evening of music and conversation. The event was the idea of Assistant Professor of Ethnomusicology, Liliana Carizzo.  It took place on the FAC Corner Stage and featured Denver bands Los Mocochetes and Pink Hawks. Carrizo's "Music, Food, and the Senses," was joined by Dwanna McKay's "Media, DNA, & Representations of Identity," Christina Leza's "Language, Power, and White Supremacy," and Pallavi Sriram's "Philosophies of the Body."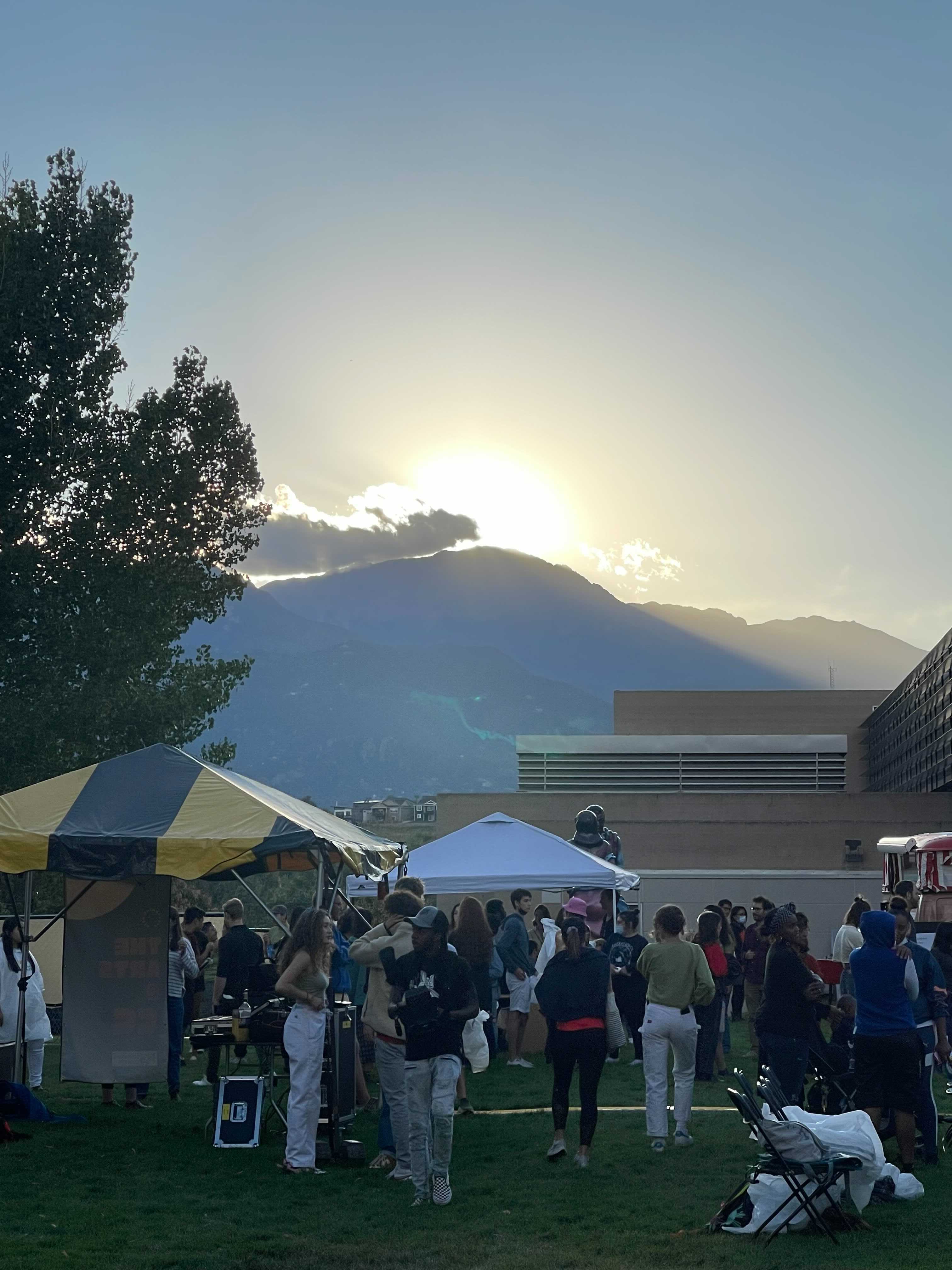 During Block 2, 18 different Colorado College classes from 11 departments--totalling more than 300 students--attended the FAC's production of Guadalupe in the Guest Room.  The Arts at CC organized five separate convergence class opportunities where 200 of these students had the opportunity to work with playwright Tony Meneses, Acting Artistic Director of the FAC Theatre Company Nathan Halverson, and lead actress Elise Santora.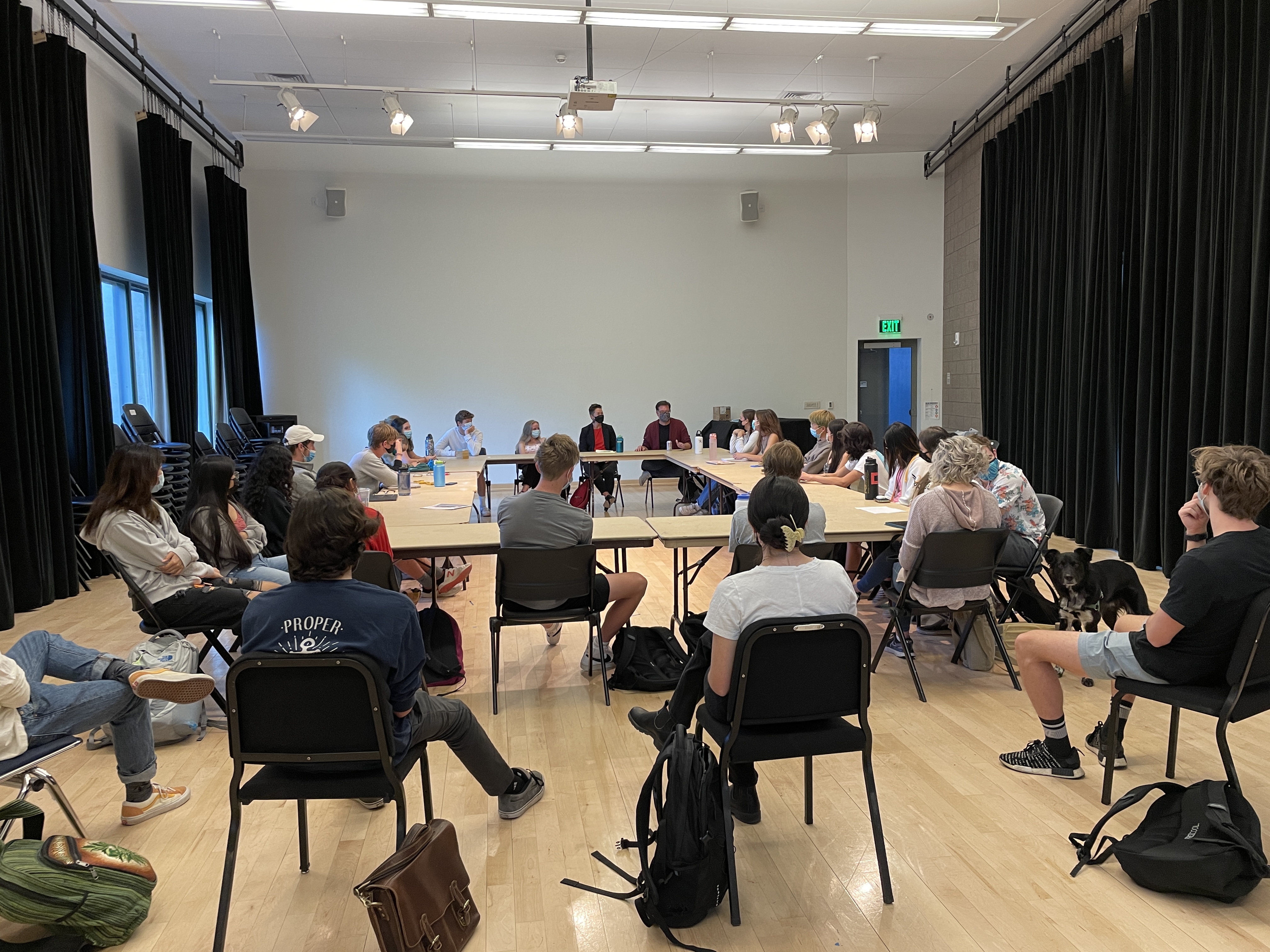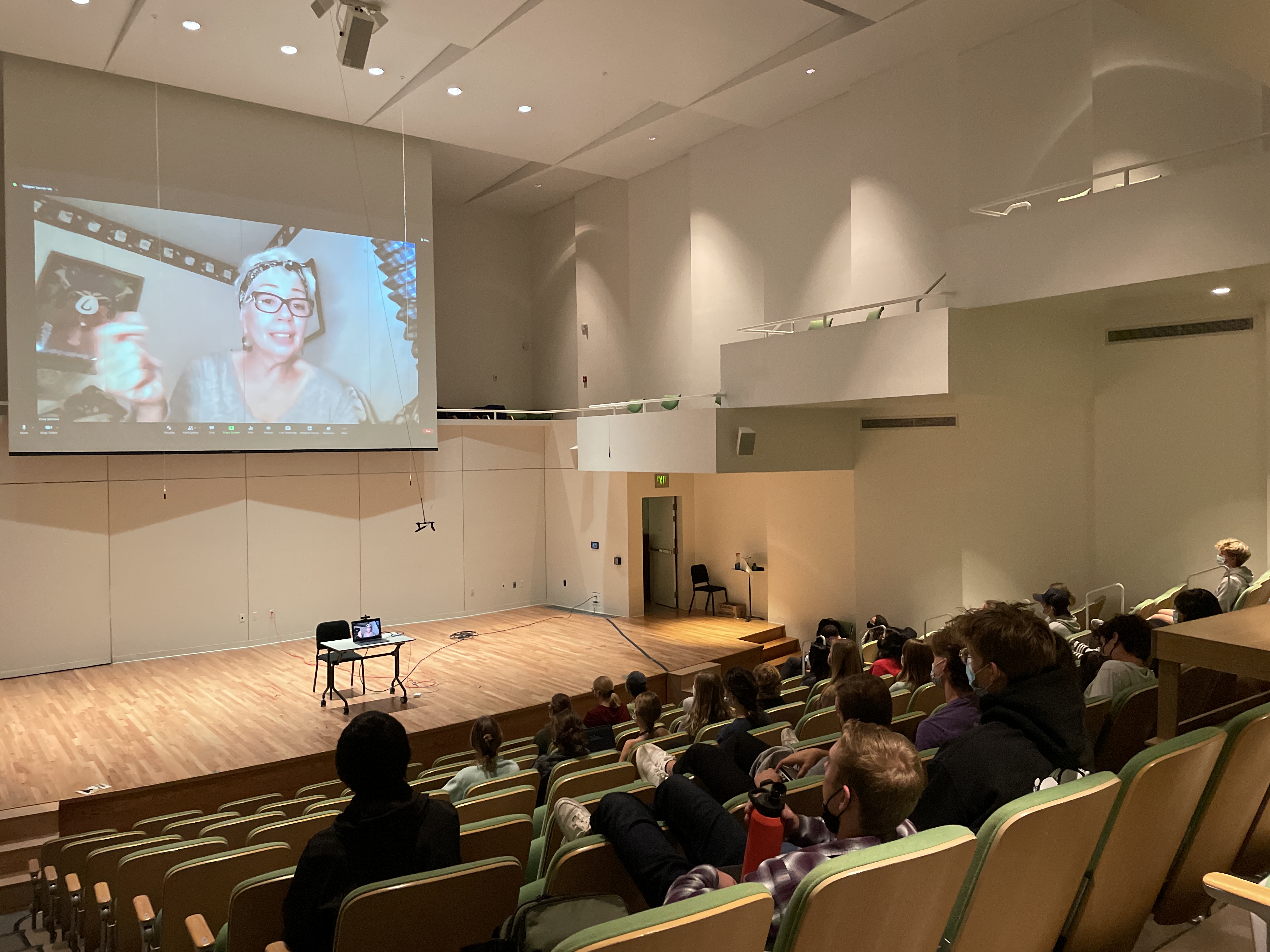 As part of our ongoing support and development of the new work "Boy mother / Faceless bloom," The Arts at CC hosted a convergence class for 40 students from three separate 300-level courses: Professor Christian Sorace's "Power and Everyday Life," Professor Pallavi Sriram's "Encountering Global Dance," and Professor Patrizia Herminjard's "Advanced Design/Installation." Working with artists Crow Nishimura & Joshua Kohl (Degenerate Art Ensemble) and the internationally renowned Senga Nengudi, students created and shared their own personal myths--a process that included not only sketching and prose, but also movement.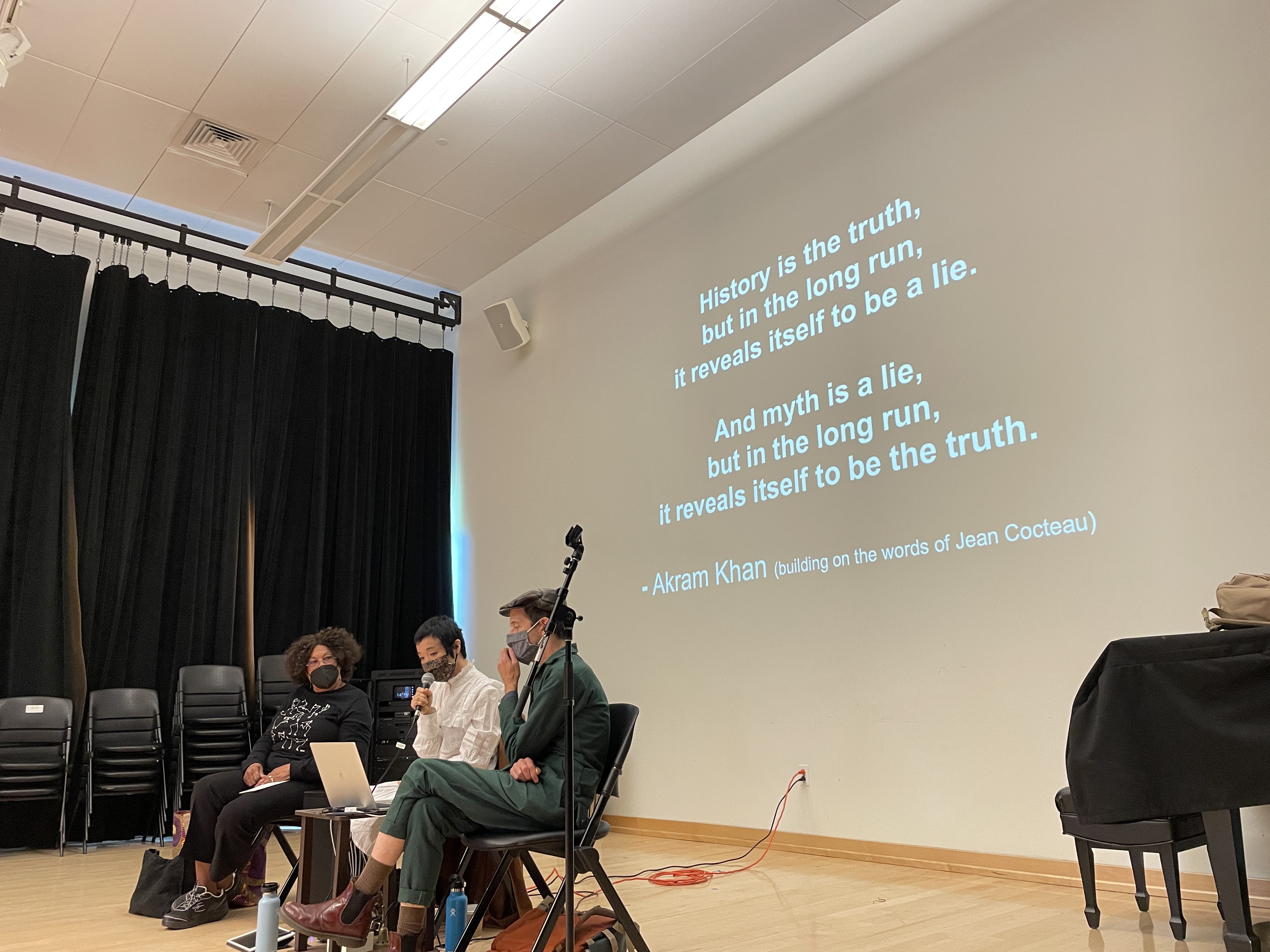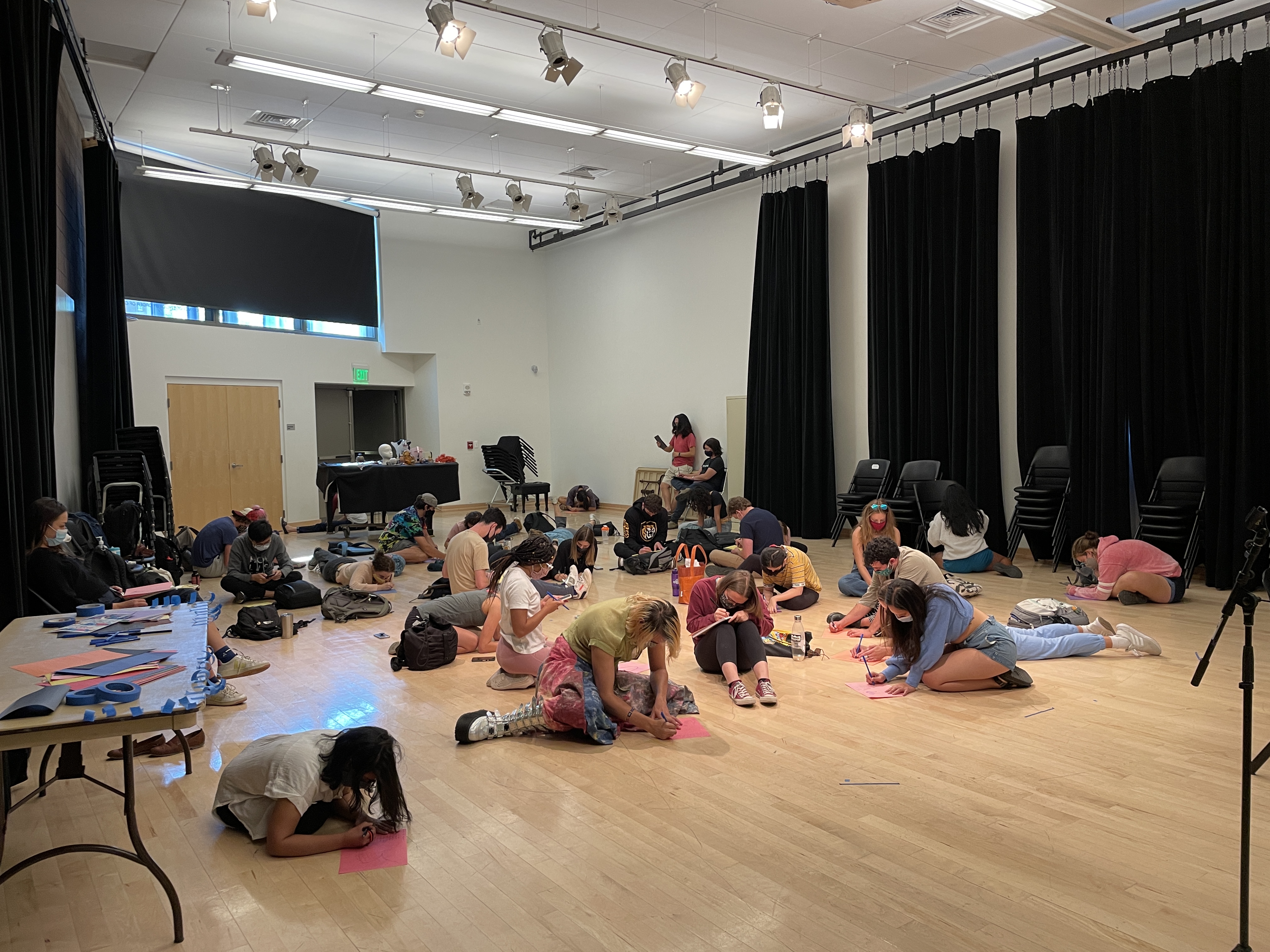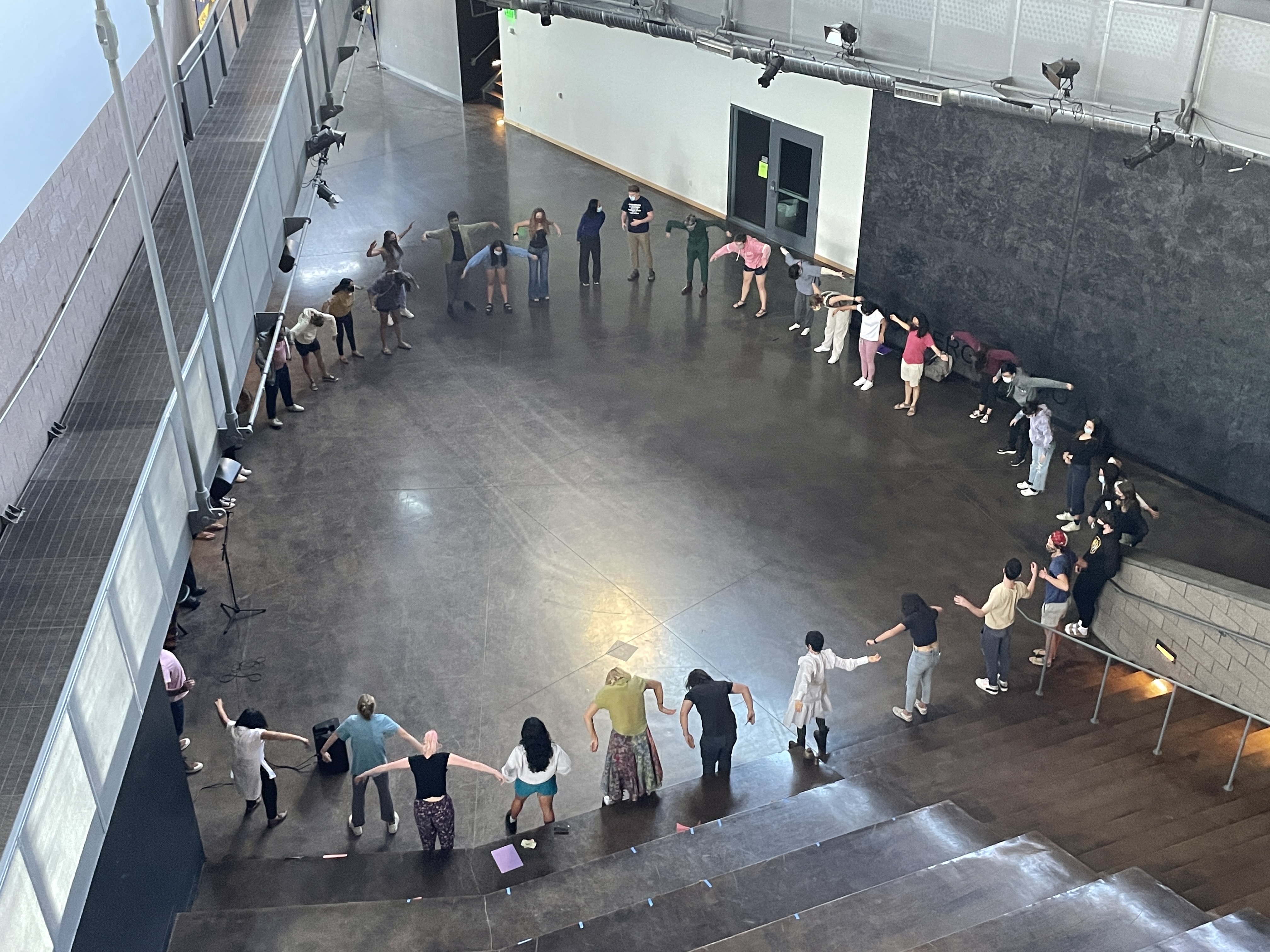 show all / hide all
Co-Curricular
The Arts at Colorado College welcomed more than 500 new students to CC with a three-night outdoor performance of "Where Did We Sit on the Bus?" Gathered in their Priddy Experience groups under the open sky of the FAC Corner Stage, each member of the Class of 2025 witnessed this tour-de-force, one-woman, live-looped, spoken-word, musical extravaganza. Written by Brian Quijada and starting Satya Jnani Chavez, this show shares stories of growing up Latinx and becoming an artist. These unique perspectives are relevant to us all.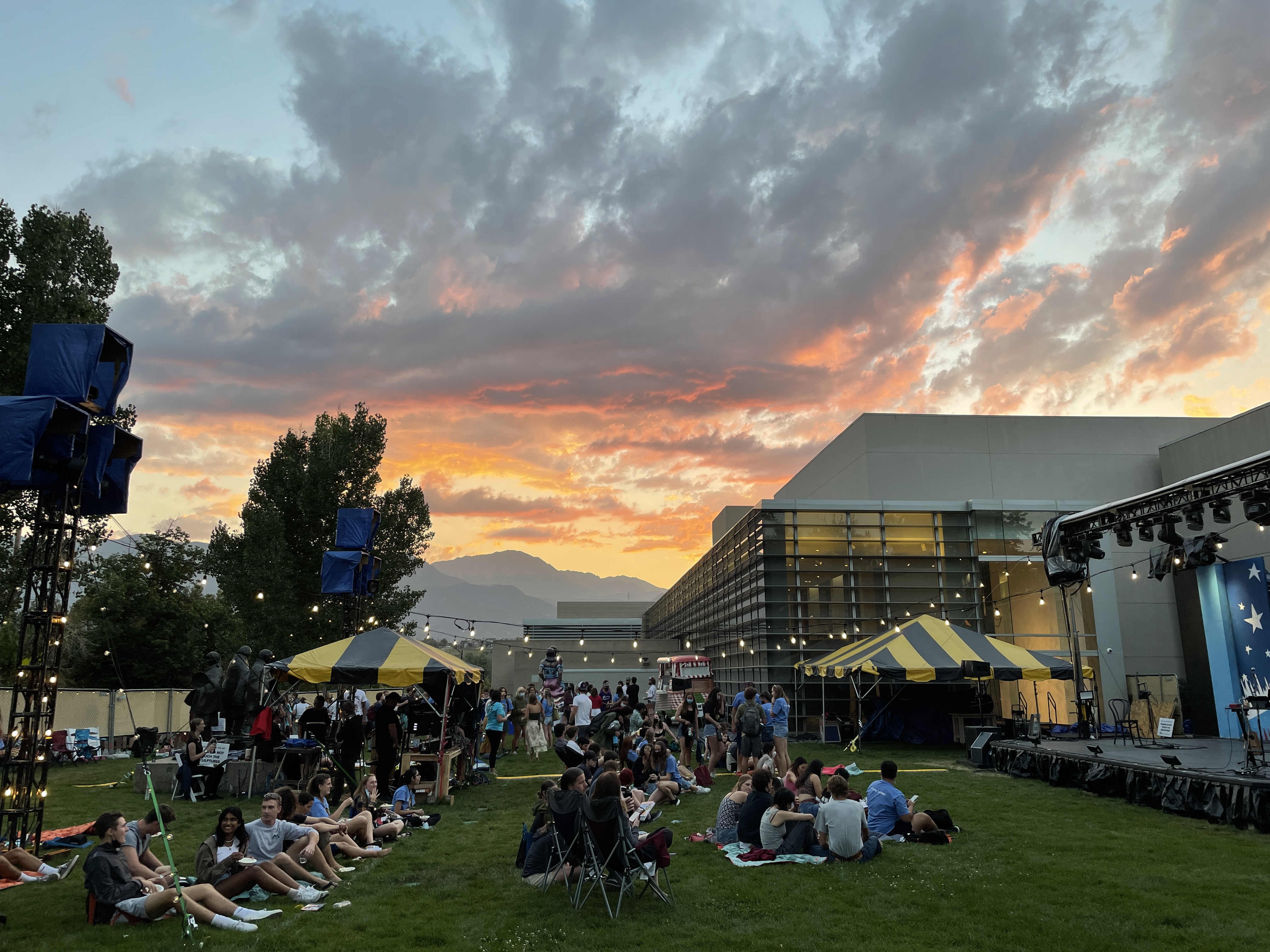 In partnership with the Original Thinkers Festival, The Arts at CC welcomed to campus table tennis professional Wally Green--and in the process discovered that CC's own Tulio Wolford is also a top-notch player.  A rematch between the two proceeded a screening of the short documentary film called The Tables.  Audience members explored how something as seemingly simple as a ping pong table can create community and opportunity across time and space.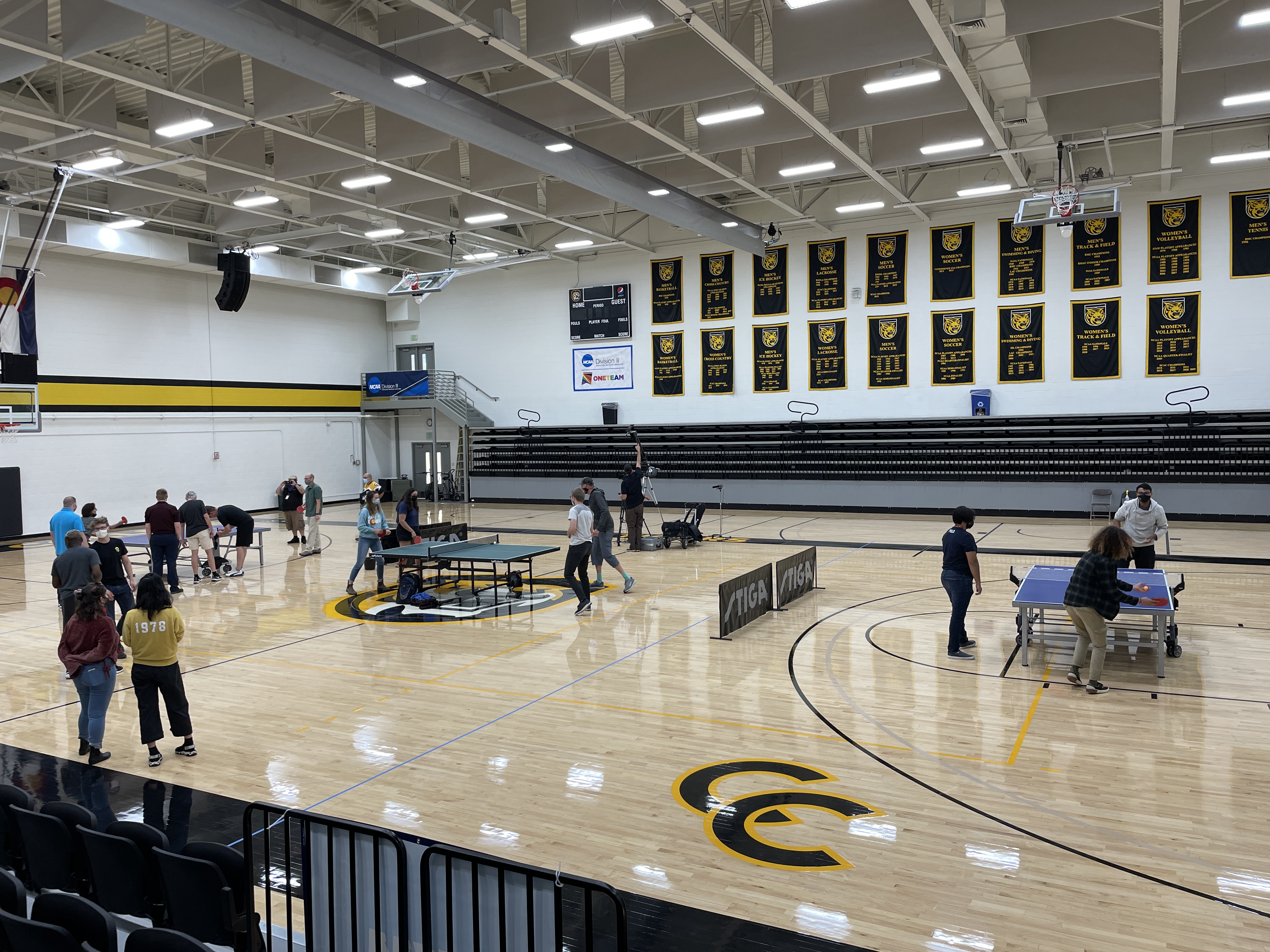 show all / hide all