Connecting to the System in Smart Rooms
Most of our classrooms have been upgraded to Crestron digital control systems. They will either have a touch panel control in the equipment rack or an installed wall remote.
Using Crestron Panels
Normally, when connecting your computer via HDMI, audio will automatically be routed to the system. In the event it is not, however, follow the steps outlined below.
Connecting PC audio
When you hover your mouse over the speaker icon, audio routing will be indicated. It should reflect your connected HDMI destination, i.e. Crestron, projector or TV model number, etc. If it shows the built-in speakers (Speakers / Headphones), right-click the speaker icon and open Sounds. Select the display device, and Set Default.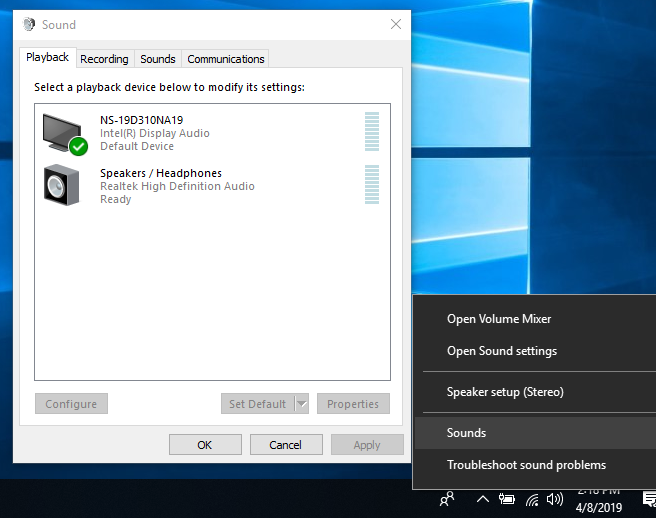 Connecting Mac audio
Hover over the volume icon at the top of the screen and select the Output (to) Device. If you do not see the icon, open the system preferences and select Sound. Choose the output tab and select the HDMI destination.