Shove Chapel History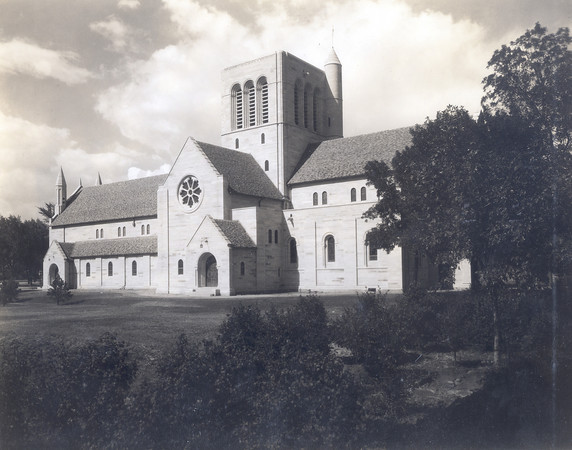 Shove Chapel was built by Mr. John Gray.
Mr. Gray was born in Carluke, Scotland on July 4, 1889. He served in the Royal Canadian engineers throughout World War I. He married Jessie Marian Brown in Winchester, England during this period. They returned to the United States in 1919, first to Chicago where he designed the Ida Noyes Building for the University of Chicago. Moving to Colorado for health reasons, Mr. Gray designed many outstanding buildings throughout the state.
Perhaps his most outstanding work is Shove Memorial Chapel at Colorado College. St. Martin's Chapel, at St. John's Cathedral in Denver, is also considered representative of his architectural honesty and integrity.
Living in Pueblo for many years, Mr. Gray designed a number of schools in southern Colorado in addition to the first building on the original campus of the University of Southern Colorado. Mr. Gray was also involved in the design of the Denver Civic Center.
During World War II, Mr. Gray was commissioned as a flying officer in the Royal Canadian Air Force. After the war, Mr. Gray designed a number of buildings in New England.
Mr. and Mrs. Gray had just moved to Los Alamos, New Mexico when he died on October 26, 1975.
The groundbreaking of the Chapel occurred on June 10, 1930. The cornerstone was laid on October 17, 1930, and the Chapel was dedicated on November 24, 1931.