Since 2004, 414 CC students and alumni have been selected for the Colorado College Public Interest Fellowship Program. PIFP connects these students and alumni with nonprofit organizations in Colorado Springs and Denver through paid summer and yearlong fellowships that provide students with real-world working experience for organizations that address social issues, focus on systemic change, and are innovative.

Nina Roumell '13 is a former fellow who now serves on the PIFP Advisory Council. After graduating from CC in 2013, Roumell worked as a yearlong strategic engagement fellow at the Colorado Consumer Health Initiative. At the time, the Patient Protection and Affordable Care Act was rolling out, and one of Roumell's duties was to encourage the Millennial generation to enroll.
"We did a campaign called 'Got Insurance?' based on the iconic 1990s marketing campaign, 'Got Milk?' It made national news," says Roumell.
The successful campaign was expanded to appeal to other audiences. The fellowship helped her develop her work interests and figure out where her skills and passion fit in the nonprofit world.
Since then, she has turned to the community of PIFP alumni for career advice and support.
"Toward the end of my fellowship, when I was certain of my commitment to social justice but unclear on my role, I met with PIFP mentors who listened, offered advice, and connected me to others. That led to a two-year role as research analyst at the Colorado Health Institute. The PIFP community will always be there ready to support and guide me."
As part of the PIFP Advisory Council, she contributes to the program's strategic direction, interviews potential fellows, and mentors current fellows. After having the opportunity to explore the nonprofit sector through the PIFP program, Roumell has found her niche as the development and communications officer at The GrowHaus, a nonprofit in north Denver working on healthy food access.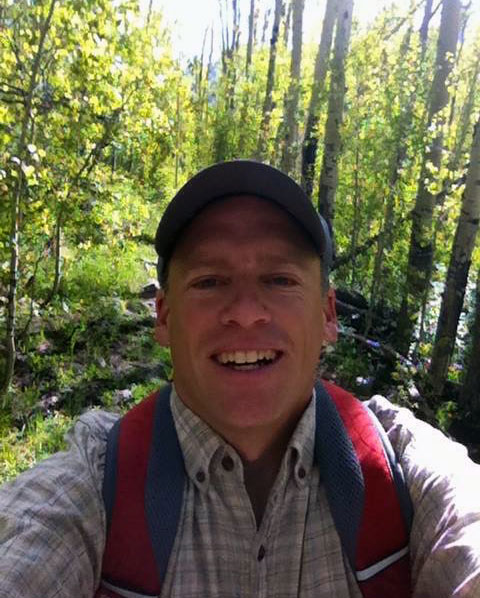 Parks Operations Administrator Brian Kates '93 works with Meadows Park Community Center, which is part of the greater Parks, Recreation, and Cultural Service Department within the City of Colorado Springs. Altogether, he has hired six PIFP fellows since 2014. Each fellow works 400 hours during the summer high season. They each have taken on very different projects, including GIS mapping, reviewing city policies, and introducing STEM programming at summer day camps for children. Last year, a PIFP fellow was instrumental in gathering data on the feasibility of implementing a bus shuttle along Pikes Peak Highway to reduce traffic flow and a pilot program called Motorless Mondays in Garden of the Gods, which offers exclusive hours to pedestrians during select hours of park operation.
"What we try to do is take students' abilities, talents, and interests - most of which are tied to their concentration and major at CC - and find that area of focus within our department, because there's no shortage of work to be done. Based on exit interviews with each of the fellows on their last day when their fellowship has been completed, they left feeling fulfilled, like they understand what the community is like, what government is like, and the importance of things like policy, communication, strategy planning - which you don't necessarily get in a classroom," says Kates.
When he was a CC student, most students who wanted to intern were left to create their own internship experiences. He's pleased that today the college helps students make these career connections so that it's easier for graduating students to find work in Colorado Springs through the networks they've already built.
"This is a very valuable partnership that filled a major need we had. We lost about 25 percent of our workforce in the economic downturn in 2010. When we started working with PIFP in 2014, we were just barely starting to recover. A lot of those positions still haven't returned, yet the population has grown and the number of services needed has grown. So, it's been imperative that we find these kinds of opportunities for projects that would have been placed on the shelf indefinitely and have a summer fellow undertake them and contribute at a very high level," says Kates.
PIFP fellowships depend on funding generated from private gifts. To learn more about PIFP and funding opportunities, contact Shannon Balmer '96 at (719) 389-7665 or sbalmer@coloradocollege.edu.
Learn how Colorado College is pursuing its mission and achieving an even greater future through Building on the Block: The Colorado College Plan and how generous donors are bringing it to life through Building on Originality: The Campaign for Colorado College.