CC Conversations
CC Conversations engages the issues, events, and moments of our time, in-depth and online. The series centers the scholarly expertise and research of Colorado College faculty, staff, students, and alumni and utilizes the online digital space to further the college's educational mission.
CC Conversation on Antiracism
In this "CC Conversation on Antiracism," diversity, equity, and inclusion leaders share updates on CC's Antiracism Implementation Plan and their thoughts on how dual pandemics have affected the CC community.
Register in advance for this webinar, happening Tuesday, Sept. 29, 1 p.m., MST. After registering, you will receive a confirmation email containing information about joining the webinar.
---
Moderator:
Dr. Manya Whitaker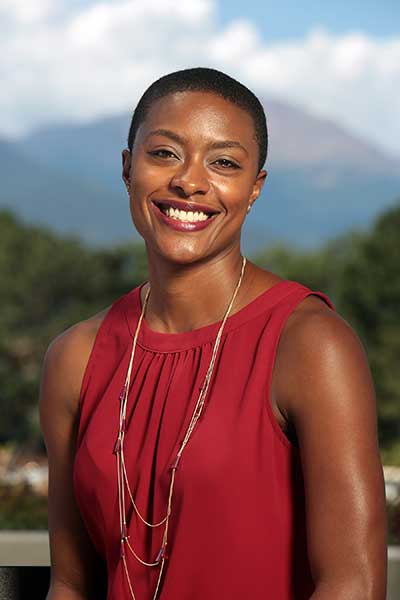 Dr. Manya Whitaker is associate professor and chair of education. She is a developmental educational psychologist with expertise in social and political issues in education. Her research focuses on how people's diversity-related beliefs shape their identity development in cross-cultural contexts. She is the author of "Schooling Multicultural Teachers: A Guide for Program Assessment and Professional Development," "Learning from the Inside-Out: Child Development and School Choice," and co-editor of Counternarratives from Women of Color Academics.
---
Panelists:
Peony Fhagen, Ph.D.
Peony Fhagen, Ph.D., senior associate dean of equity, inclusion, and faculty development at CC, is a multicultural and developmental psychologist with extensive undergraduate teaching and administrative experience at liberal arts colleges. She uses antiracist, social justice, and feminist orientations in her work. Fhagen is part of a three-person DEI team that oversees the implementation of CC's antiracism plan, supports changes in practices and policies, and advises CC's president on DEI matters. She also supports, develops, organizes, and facilitates, in collaboration with campus partners, a suite of faculty development opportunities. Finally, she consults with a variety of entities on campus to help foster the use of a DEI/antiracist lens in teaching and learning programming, in faculty governance, and in the practices and policies of academic departments and programs.
---
Rosalie M. Rodriguez
Rosalie M. Rodriguez serves as the senior associate dean of students for diversity, equity and inclusion and director of the Butler Center. She comes to CC from Bucknell University, where she was director of multicultural student services. Rodriguez holds a B.S. in Biology and Communication from Juniata College and a M.A. in Community Psychology and Social Change from Penn State Harrisburg. Her research is focused on the impacts of disparate policies and spatial apartheid on disenfranchised communities. Current projects include understanding systemic food insecurity and building capacity for self-care in BIPOC communities. Rodriguez is the past president of the Pennsylvania Chapter of the National Association of Multicultural Education, co-founder of the Pennsylvania Association of Liaisons and Officers of Multicultural Affairs, and earned the Insight HEED award for Juniata College in 2015.
---
Barbara J. Wilson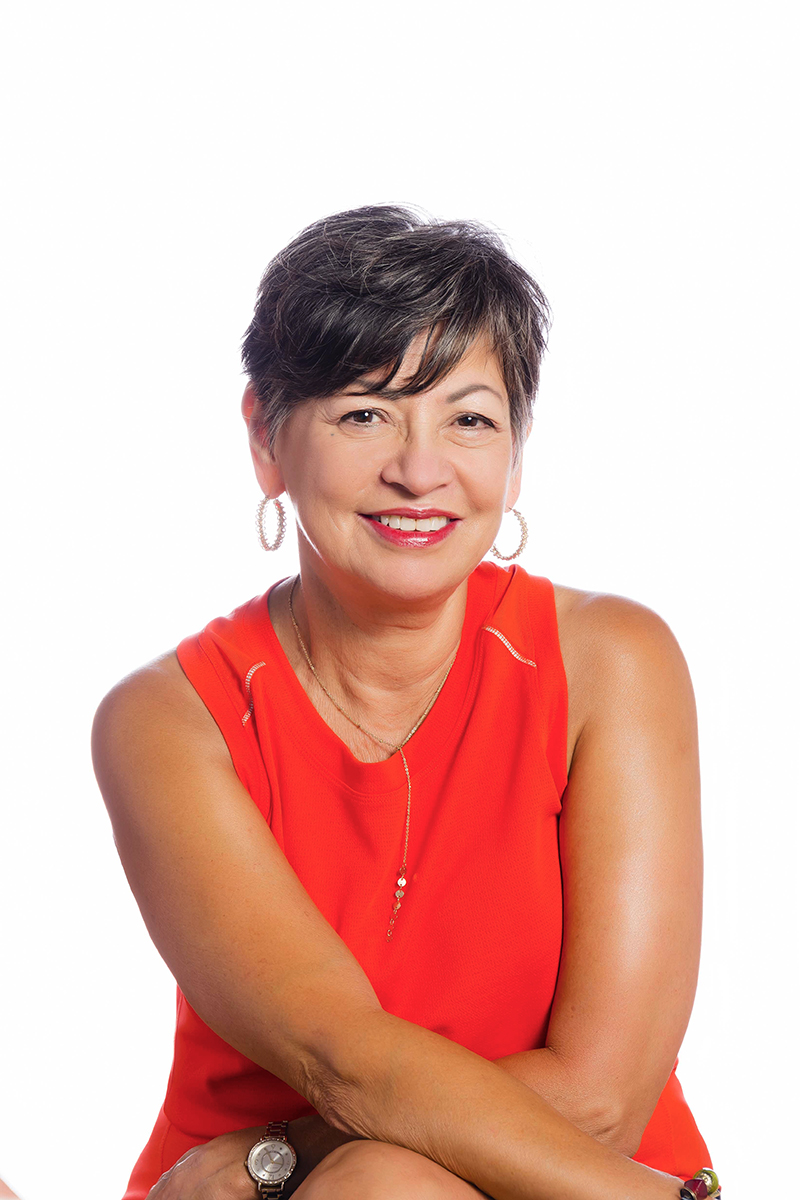 Barbara J. Wilson is the interim director of diversity, equity, and inclusion for staff. Previously, she served as associate vice president for administrative services with oversight on risk management, the Children's Center, Mail Services, procurement, and support to the senior vice president for finance and administration.
Barbara Wilson has been with Colorado College since August 2000 when she was hired as the director of human resources. In that role she worked with legal counsel to manage Title IX, discrimination, and harassment complaints and concerns involving staff, and from 2012 to 2018, she served as the deputy Title IX coordinator for staff. She served as chair and co-chair of the faculty and staff diversity action team in 2013-15, focusing on recruitment and retention.
Previous CC Conversations
"Rising Indigenous Liberation"
Indigenous and Native Peoples are thriving, resilient, and contributing members of American society, despite centuries-old campaigns to eradicate their existence, degrade their humanity, and desecrate their traditional ways of life. Issues impacting Indigenous and Native Peoples are pivotal in this moment as a wave ripples across the nation to reconcile with its racist and destructive past.
View the recorded video on YouTube or read the transcript.
Indigenous and Native Peoples have been battling these issues for generations that are now taking prominence on the national stage: issues of dignity as the Washington football team finally agrees to end its racist name and mascot featuring Native imagery, and as statues of colonizers and white supremacists fall across the globe.
Another issue is control over sovereign lands in Oklahoma, as upheld by the recent Supreme Court McGirt ruling, and resistance on the Tohono O'odham Nation as Trump's border wall crosses their sacred, transnational territories.
And, yet another issue is safety, both in the environment as recent court rulings contend that building the Dakota Access Pipeline was illegal -- a victory for Lakota land and water protectors -- and a plague on the very heart of Tribal Nations as hundreds of Indigenous and Native women and girls are murdered or go missing every year, more than likely as victims of sex trafficking.
Join our illustrious panel of Indigenous and Native faculty, activists, artists, and scholars as they gather to discuss what many are seeing as a rising Indigenous liberation from centuries of racist U.S. policies and encroachments on sovereignty and human dignity:
Christina Leza (Yoeme/Chicana), Host
Associate Professor & Chair,
Department of Anthropology

Dwanna L. McKay (Mvskoke)
Assistant Professor,
Race, Ethnicity, & Migration Studies and Indigenous Studies

Anna Tsouhlarakis (Diné)
Assistant Professor,
Department of Art at the University of Colorado-Boulder

Natanya Ann Pulley (Diné)
Assistant Professor of English
---
Moderator
Christina Leza
Christina Leza will be the moderator and is associate professor and chair of anthropology at Colorado College. She is a linguistic anthropologist and Yoeme-Chicana activist scholar whose research interests include Indigenous peoples of the Americas, Indigenous rights, discourse and identity, racial and ethnic discourses, grassroots activism, cognitive anthropology, and the U.S.-Mexico border. Her publications include "Divided Peoples: Policy, Activism and Indigenous Identities on the U.S.-Mexico Border" and "Hip Hop is Resistance: Indigeneity on the U.S.-Mexico Border." She also serves on the Board of Directors for Citizen's Project, a local nonprofit organization committed to empowering our community to engage in local democracy and to embrace equity and inclusion.
---
Panelists
Dwanna L. McKay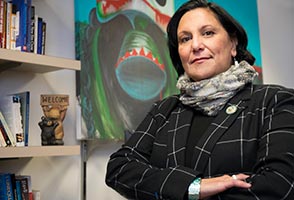 Dwanna L. McKay is a citizen of the Muscogee (Creek) Nation and an assistant professor in the programs of Race, Ethnicity, and Migration Studies and Indigenous Studies at Colorado College. McKay holds a Ph.D. in sociology, a graduate certificate in Indigenous studies, an M.S. in sociology, an MBA in management science, and a B.A. in political science.
Culturally raised within the boundaries of her tribal nation in Oklahoma, McKay understands the definitive disadvantage of growing up in an area steeped in discrimination, and how that manifests in environmental racism and constrained access to basic needs like housing, healthcare, employment opportunities, and equitable education for Native and Indigenous Peoples. McKay seeks to inspire others to understand, disrupt, and overcome such obstacles, and therefore centers her teaching, research, service, and activism on an overall commitment to social justice.
McKay's research focuses on social inequality and Indigenous identity, and has been published in numerous scholarly journals. She has also authored multiple published book chapters, poems, essays, and opinion editorials. McKay was a regular columnist for Indian Country Today for five years, served as the executive producer for the 2017 documentary film, "Force/Resistance: From Standing Rock to Colorado Springs," and has been featured on radio shows like "Calling Native America," "Mixed Race Radio," and Minnesota's National Public Radio.
---
Anna Tsouhlarakis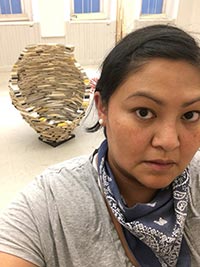 Anna Tsouhlarakis works in sculpture, installation, video, and performance. She is interested in challenging and redefining the boundaries of aesthetic and conceptual expectations within Native American art. It is her goal to make work that speaks to and from Natives and create dialogues that utilize unexpected vehicles to help grow the trajectory of Native American art. Tsouhlarakis is of Greek descent and an enrolled member of the Navajo Nation.
Tsouhlarakis received her B.A. from Dartmouth College with degrees in Native American studies and studio art. She went on to receive her MFA from Yale University with a focus in sculpture. Tsouhlarakis has participated in various art residencies including Skowhegan School of Painting and Sculpture, Yaddo, and was the Andrew W. Mellon Artist-in-Residence at Colorado College for the 2019-20 academic year. Her work has been part of national and international exhibitions at venues such as Rush Arts in New York, the Art Gallery of Ontario in Toronto, Art Mur in Montreal, the Nasher Museum of Art at Duke University, Crystal Bridges Museum, the Museum of Contemporary Native Arts, the Heard Museum, and the Smithsonian's National Museum of the American Indian. In 2011, she was a recipient of the Eiteljorg Fellowship for Native American Fine Art. Her recent awards include fellowships from the Harpo Foundation, the DC Commission on the Arts and Humanities, and the Native Arts and Cultures Foundation.
Tsouhlarakis currently is an assistant professor at the University of Colorado Boulder.
---
Natanya Ann Pulley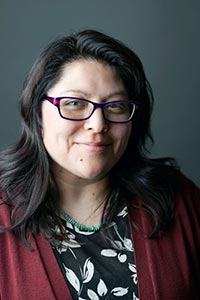 Natanya Ann Pulley is a Diné (Kinyaa'áani dóó Táchii'nii) writer of fiction and nonfiction and an assistant professor of English. She teaches fiction writing, texts by Native American writers, and ethnic American literature with an emphasis in the evolution and de-evolution of narrative and experimental forms. Her short story collection, "With Teeth," is the winner of the 2018 Many Voices Project competition and was published by New Rivers Press in 2019. She's published work in numerous journals including Split Lip, The Offing, Waxwing, and As/Us. Her essays have been anthologized in Counternarratives from Women of Color Academics, #NotYourPrincess: Voices of Native American Women, Women Write Resistance, and most recently Shapes of Native Nonfiction. A former editor of Quarterly West and South Dakota Review, she is the founding editor of Colorado College's literary journal Hairstreak Butterfly Review.
"Facing the Pandemic"
What is the current reality of the Coronavirus? What do scholarship and research tell us about possible outcomes for outbreaks and a vaccine? How do they impact communities facing a legacy of underfunded resources?

Join Associate Professor of Molecular Biology Phoebe Lostroh as she engages alumni scholars and other experts in discussing how we face the pandemic given the ever-changing nature and information about COVID-19. The panel will include alumni at the front lines, including Margaret Liu '77, referred to as "the mother of DNA vaccines," Tia Tummino '16, a Ph.D. candidate at the University of California researching how the Coronavirus hijacks human cells, and Sonlatsa Sunshine Jim-Martin '94, P'19 who works on the Navajo Nation's Coronavirus emergency response team, among others. View the recording on Youtube or read the transcript.
---
Moderator
Associate Professor Phoebe Lostroh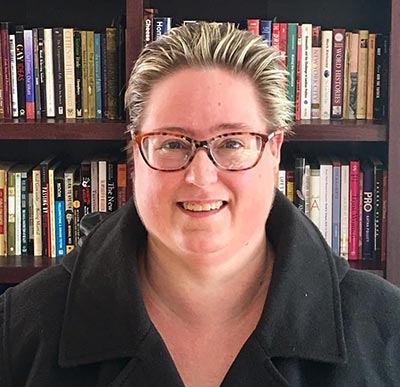 Associate Professor Phoebe Lostroh is a molecular microbiologist whose research has focused on bacterial "sex." She has recruited a diverse team of undergraduate researchers at Colorado College where she has won multiple awards, such as the Theodore Roosevelt Collins Outstanding Faculty Award for teaching, mentoring, and advising students of color and first-generation students. Her research has been supported by the National Science Foundation (2009-2018), National Institutes of Health (1994-2003), and the Keck Foundation (2001-2003). She's a volunteer comedienne with Science Riot, which brings science to the public through stand-up routines, and is the lead singer on Rejoice! an album of songs for activists.
---
Panelists
Dr. Margaret A. Liu '77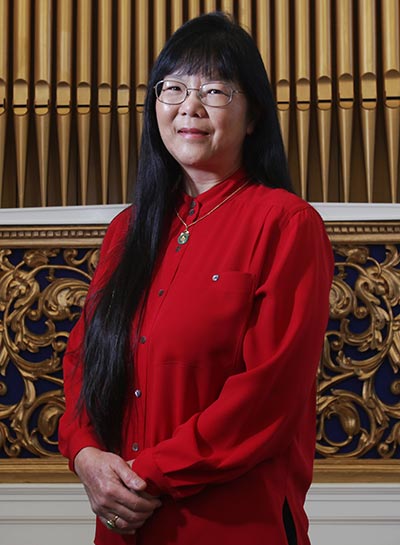 Dr. Margaret A. Liu '77 is renowned in the fields of gene-based vaccines, immunotherapy, and global health. She obtained an M.D. from Harvard Medical School, a B.A. in Chemistry, summa cum laude, and an honorary doctorate of science degree, both from Colorado College. She completed an internship and residency in internal medicine and a fellowship in endocrinology, all at Massachusetts General Hospital, and was board certified in internal medicine and in endocrinology and metabolism. She received an NIH Physician Scientist Award.
Her pioneering research includes bispecific antibodies that activate T cells for cancer therapy, and DNA vaccines for infectious diseases, immunotherapy, and gene therapy, which earned her the moniker of "Mother of DNA vaccines." DNA vaccines are in numerous human clinical trials for vaccines, gene therapy, and immunotherapy for cancer, autoimmune diseases, and allergy; it is one of the leading technologies for making a Coronavirus vaccine. Most recently, Liu served as the president of the International Society for Vaccines from 2015-2017.
---
Sonlatsa "Sunshine" Jim-Martin '94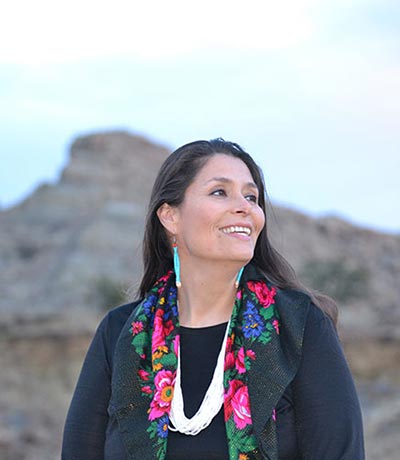 Sonlatsa "Sunshine" Jim-Martin '94 is Navajo-Modoc enrolled in the Navajo Nation. She was raised on and lives on the Navajo Reservation in Tohlakai, New Mexico. She received her bachelor's degree from Colorado College and is working on a master's degree in social justice and community organizing. Her experience includes working with public education, Indian education, human resources management, Navajo Nation social services, nonprofit management, Navajo Nation Headstart, Navajo Department of Health, Public Health, and Community Outreach. She provides Native American community engagement as a consultant. She advocates for the reform of systems to promote public health equity in rural Indigenous grassroots communities. Currently, she has returned to work for the Navajo Nation coordinating with 110 local chapter governments in three states. As a manager with the Navajo Nation Division of Community Development, Jim-Martin has been assisting with the COVID-19 emergency operations and response since the beginning of the outbreak in March 2020. Jim-Martin is a wife and mother of four daughters, an Indigenous food grower, Indigenous woman leader, and social justice activist.
---
Tia Tummino '16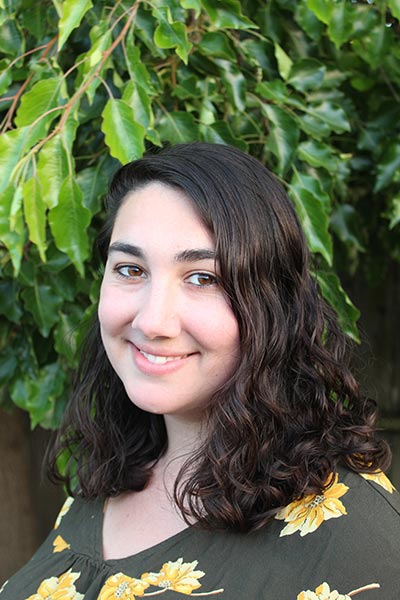 Tia Tummino '16 has a degree in neuroscience from Colorado College and served as the paraprofessional in the CC Department of Psychology for the 2016-17 academic year. Currently, Tummino is a Ph.D. candidate in pharmaceutical sciences and pharmacogenomics in the laboratory of Professor Brian Shoichet at the University of California, San Francisco, where she primarily works on merging in silico, in vitro, and in vivo methods for the discovery of non-opioid pain therapeutics. Like many others, she was motivated to find a way to adapt her scientific skills in the age of COVID-19. She teamed up with the UCSF Quantitative Biosciences Institute Coronavirus Research Consortium (QCRG) to understand how SARS-CoV-2 hijacks human cells and applied chemoinformatic methods to identify novel antiviral drug candidates.
"CC Conversations on Racism, Policing, & Protest"
This panel discussion included Colorado College faculty experts who discussed this topic from a variety of disciplinary perspectives. Manya Whitaker, associate professor of education, moderated the panel.
This panel discussion, which occurred concurrently with Juneteenth celebrations across the country, is the first in a series of CC Conversations that the college will host virtually in the coming weeks and months. View the recording on Youtube or read the transcript.
The panel includes:
Moderator
Manya Whitaker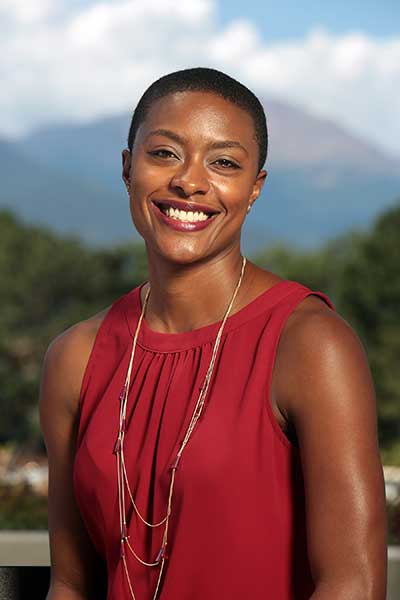 Manya Whitaker is associate professor of education. She is a developmental educational psychologist with expertise in social and political issues in education. Her research focuses on how people's diversity-related beliefs shape their identity development in cross-cultural contexts. She is the author of "Schooling Multicultural Teachers: A Guide for Program Assessment and Professional Development," "Learning from the Inside-Out: Child Development and School Choice," and co-editor of "Counternarratives from Women of Color Academics."
---
Panelists
Christopher Hunt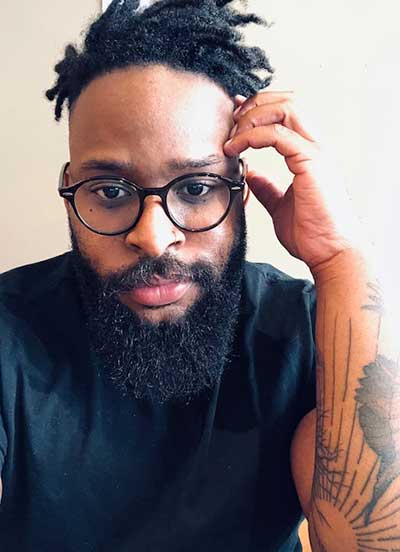 Christopher Hunt is assistant professor of religion. A scholar of African American religions, his research brings an interdisciplinary lens, including African American religious history, Black studies, contemporary theology (particularly Black, womanist, and queer theologies), and queer studies to bear in exploring the relationship of religion to varying socio-political phenomena, particularly gender, sexuality, and race. These diverse academic disciplines converge in Hunt's current work on the life and literature of James Baldwin, which examines the ways in which Baldwin utilizes religious language and symbols in offering his powerful critique of anti-Black racism in the United States.
---
Florencia Rojo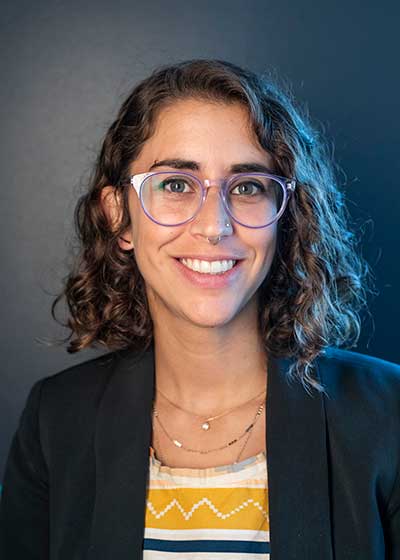 Florencia Rojo, assistant professor of sociology, conducts qualitative research on violence and trauma among Latin American immigrant communities, which has intersected with her community work on racist police violence. In San Francisco, she organized community responses to the police killing of 20-year old undocumented Guatemalan man, Amilcar Perez Lopez. At Colorado College, she has supervised students in her Community Based Research course on a police accountability project in response to the police killing of 19-year old Black man De'Von Bailey. They presented their work to the public, including members of Colorado Springs City Council and the chief of police.
---
Michael Sawyer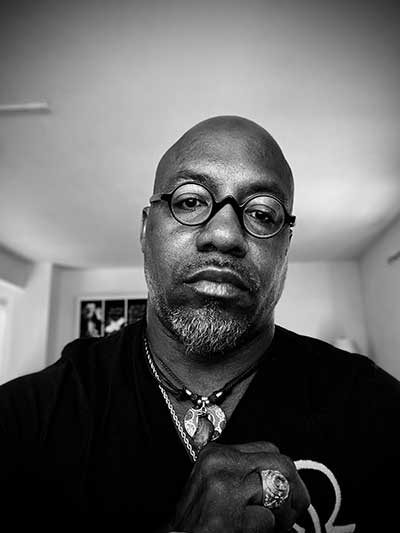 Michael Sawyer is assistant professor of race, ethnicity, and migration studies and also teaches in the Department of English. He was recently appointed Distinguished Visiting Professor of English and the Fine Arts at the United States Air Force Academy and is the founder and director of the Africana Intellectual Project at Colorado College. His 2018 monograph, "An Africana Philosophy of Temporality: Homo Liminalis" was nominated for the American Philosophical Association's 2019 First Book Prize. He recently published his second monograph, "Black Minded: The Political Philosophy of Malcolm X."
---
Christian Sorace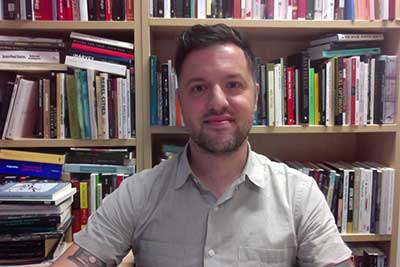 Christian Sorace is assistant professor of political science. He is the author of "Shaken Authority: China's Communist Party and the 2008 Sichuan Earthquake" (2017). He is also the co-editor of "Afterlives of Chinese Communism: Political Concepts from Mao to Xi" (2019). He is currently working on a new project tentatively titled "Unbreathable Atmospheres" on the interlocking crises of democracy, air pollution, and urban development in Mongolia. At Colorado College, he teaches courses on Chinese politics, ethnographies of power and everyday life, and comparative politics. In Spring 2021, he will teach the course Reading Marx in the Time of COVID-19, exploring how the pandemic has revealed and exacerbated dynamics of class exploitation and racial oppression in the United States.