Facilities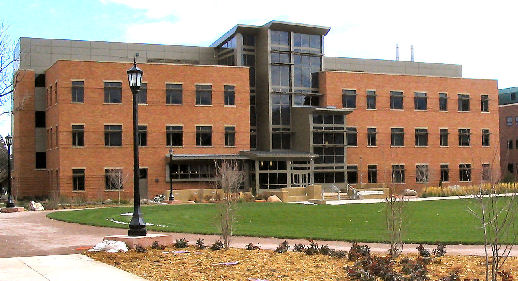 The Psychology Department at Colorado College is housed within the Tutt Science Center, a state-of-the-art, LEED certified facility constructed in 2005. The department occupies the entire third floor as well as portions of the first and second floors. Utilizing 100% Smart Classrooms, three computer labs, two wet labs, and numerous specially equipped research rooms, the department is well equipped for teaching and research endeavors.
For more information about Tutt Science Center see the Environmental Program website or download the Third Level Floor plan to see a map of the department and faculty offices.
Additional Pages in This Section
Laboratories
Photos and descriptions of the department's six laboratories spaces and equipment.
Classrooms
Photos of the department's classroom facilities. Note the absence of any "standard student desks" present at many institutions in favor of configurations more conducive to fostering active discussion.
Research Rooms
Descriptions of specialized rooms for conducting many typical forms of psychological research.
This is the Department of Psychology
Browse all Departments & Programs
​