Special Topics:
Selected topics will be discussed and will vary from year to year.
.25 or .5 or 1 unit — Bull, Chui, Djinovic, Getty, Miller-Stevens, Popovic, Rios, Stoller
Previously Featured Offering
American Origins of Non-violence Study explores the unsung heroes of America's nonviolent social change movements. Students will examine of the works of nonviolent groups, such as prison reformers and abolitionists, to better understand how these unnamed people have contributed to social change.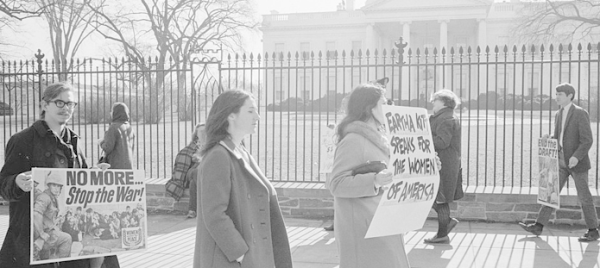 Martin Luther King, Jr. said America is the greatest purveyor of violence in history. A different story celebrates the contributions of Quakers, Anabaptists, abolitionists, prison reformers, labor unions, women, minorities, environmentalists and others who firmly established the power and effectiveness of nonviolence as an organizing principle. The course explores some of these Americans and their work through the lens of active nonviolence.
From the earliest 2D games (Space Invaders, Pong, Pac-Man) to the open environments of Grand Theft Auto and World of Warcraft, this course examines the worlds, characters, and narratives of videogames.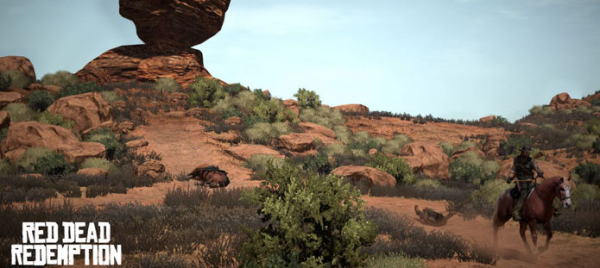 As systems of play, games produce meaning through the establishment and exploration of complex rules. The reliance on arbitrary rules distinguishes videogames from other aspects of life (Why does Mario have three lives?), even as the advancement of graphic engines and modes of interactivity increasingly break down divisions between game and world. Accordingly, this course examines the various ways in which videogames intersect with and borrow from other modes of play, performance, and artistic/cultural/political expression.

The course begins with a survey of videogame history and the major concepts/debates surrounding the emerging field of game studies. We then consider the aesthetic intersections between videogames and cinema, both in popular forms of "machinima" and in more experimental practices. Finally, we examine at the various ways in which videogames operate throughout popular culture: in the emerging field of "persuasive" or political games, as allegories of digital culture, and as agents in the development of individual and collective identity.
Offerings
| Term | Block | Title | Instructor | Location | Student Limit/Available | Updated |
| --- | --- | --- | --- | --- | --- | --- |
| Fall 2022 | Block 1 | Special Topics: State of the Rockies Research and Reporting | Katrina-Kat Miller-Stevens | See Prof. 003 | 25 / 20 | 05/29/2023 |
| Spring 2023 | Block H | Special Topics: Campaigning for Social Change in the Digital Era Topic Details | Srda Popovic | Palmer Hall 230 | 25 / 3 | 05/29/2023 |
| Spring 2023 | Block H | Special Topics: R You Ready?! Starting with R and Data Visualization Topic Details | Steve Getty, Karen Chui | Tutt Library 201 | 25 / 3 | 05/29/2023 |
| Spring 2023 | Block H | Special Topics: Internship and Job Search Strategies for Liberal Arts Student Topic Details | Heather Kelley | Palmer Hall CommonRoom | 34 / 5 | 05/29/2023 |
| Spring 2023 | Block H | Special Topics: Desgng Your Life: Explrg the Acdmc and Prof Jrney through the Lens of Design Thnkng Topic Details | Brett Woodard | Tutt Library 105 | 25 / 9 | 05/29/2023 |
| Spring 2023 | Block 5 | Special Topics: State of the Rockies Research Design | Katrina-Kat Miller-Stevens | See Prof. 003 | 25 / 20 | 05/29/2023 |
| Spring 2023 | Block 5 | Special Topics: Jazz Improvisation and Theory Topic Details | Ricky Sweum | See Prof. 003 | 25 / 21 | 05/29/2023 |
| Spring 2023 | Block 7 | Special Topics: Senior Senimar | Pedro de Araujo | TBA | 25 / 23 | 05/29/2023 |
| Fall 2023 | Block 1 | Special Topics: State of the Rockies Research and Reporting | Katrina-Kat Miller-Stevens | TBA | 25 / 24 | 05/29/2023 |
| Fall 2023 | Block 1 | Special Topics: CC Mobile Arts Community Artivism Topic Details | Nancy Rios | TBA | 25 / 20 | 05/29/2023 |
| Fall 2023 | Block 1 | Special Topics: First-Year Pathways Topic Details | Aaron Stoller | TBA | 16 / 16 | 05/29/2023 |
| Fall 2023 | Block 1 | Special Topics: First-Year Pathways Topic Details | Aaron Stoller | TBA | 16 / 16 | 05/29/2023 |
| Fall 2023 | Block 1 | Special Topics: First-Year Pathways Topic Details | Aaron Stoller | TBA | 16 / 16 | 05/29/2023 |
| Fall 2023 | Block 4 | Special Topics: Defending Democracy: Advanced Strategies and Tactics Topic Details | Srda Popovic, Slobodan Djinovic | TBA | 32 / 21 | 05/29/2023 |
| Spring 2024 | Block H | Special Topics: Campaigning for Social Change in the Digital Era Topic Details | Srda Popovic, Slobodan Djinovic | TBA | 25 / 23 | 05/29/2023 |
| Spring 2024 | Block H | Special Topics: R You Ready?! Starting with R and Data Visualization Topic Details | Steve Getty, Karen Chui | TBA | 25 / 13 | 05/29/2023 |
| Spring 2024 | Block H | Special Topics: Comparing Cultures: Intercultural Learning & Competence Topic Details | Inger Bull | TBA | 25 / 24 | 05/29/2023 |
| Spring 2024 | Block H | Special Topics: Internship and Job Search Strategies for the Liberal Arts Student Topic Details | | TBA | 25 / 23 | 05/29/2023 |
| Spring 2024 | Block 5 | Special Topics: State of the Rockies Research Design | Katrina-Kat Miller-Stevens | TBA | 25 / 25 | 05/29/2023 |
| Spring 2024 | Block 5 | Special Topics: CC Mobile Arts Community Artivism Topic Details | Nancy Rios | TBA | 25 / 25 | 05/29/2023 |