Web Author Community
Welcome to the web author community at Colorado College! If you manage content for CC websites, this is your source for information, training, tip sheets, and the opportunity to discuss issues and ask questions of other CC web authors.
---
How to Use Siteimprove
Notes from Nov. 7 Tech Tuesday Event
Please email Eileen Kitrick at ekitrick@coloradocollege.edu to set up a Siteimprove account. Once you have an account, please use the Siteimprove Basics document as a guide to using Siteimprove.
Siteimprove is a tool that monitors and analyzes CC website data to help web authors prioritize pages that can improve their user-friendliness. You can use Siteimprove Analytics to answer questions like: Which pages get the most and least user traffic? What are the most common paths that people take to land on a desired page? How navigable is your site? You can also use Siteimprove Quality Assurance to find where broken links, misspellings, and accessibility issues are located.
---
Latest How-To Tip:
Resize images before uploading to dotCMS
Excluding background/banner photos, it's best to resize photos to smaller than 800 pixels (width) by 800 pixels (height) before uploading. If your page has photos that have been uploaded to dotCMS at a large pixel size (e.g., 2000px by 3000px), your webpage will load slowly because of the photo size; even though you may have set the photo to display at a smaller size, the page will still load the original file size.

On a Mac
Open the image in "Preview"
Click the "Tools" Menu and then click "Adjust Size..."
In the "Image dimensions" dialog box that appears, type in the desired width in pixels, or percentage, which will then adjust the height to scale proportionately. Make sure that "Scale proportionally" is checked
Click OK and save your image
On a PC
Open the photo in "Paint"
Click the "Resize" button in the "Home" tab
In the "Resize and Skew" dialog box that appears, adjust the size in percentages or pixels. Make sure "Maintain aspect ratio" is checked
Click OK and save your image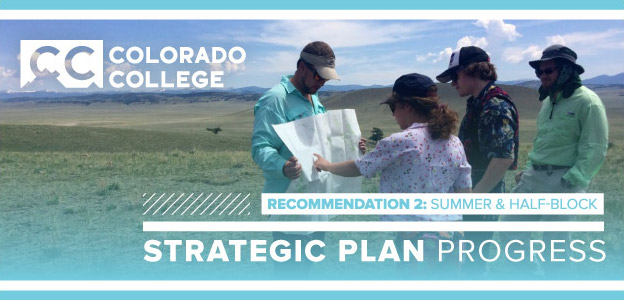 Two of CC's distinctive assets are the Block Plan and our one-of-a-kind place of learning in the Colorado Rockies.
---
Doing more to capitalize on both of these resources offers new opportunities for our students and extends the college's reach to new constituencies.
Redesigning summer programs and increasing access to the arts are leading to additional progress on our strategic initiatives.
---
Build Nationally Recognized Summer and Half-Block Programs for a New Generation of Learners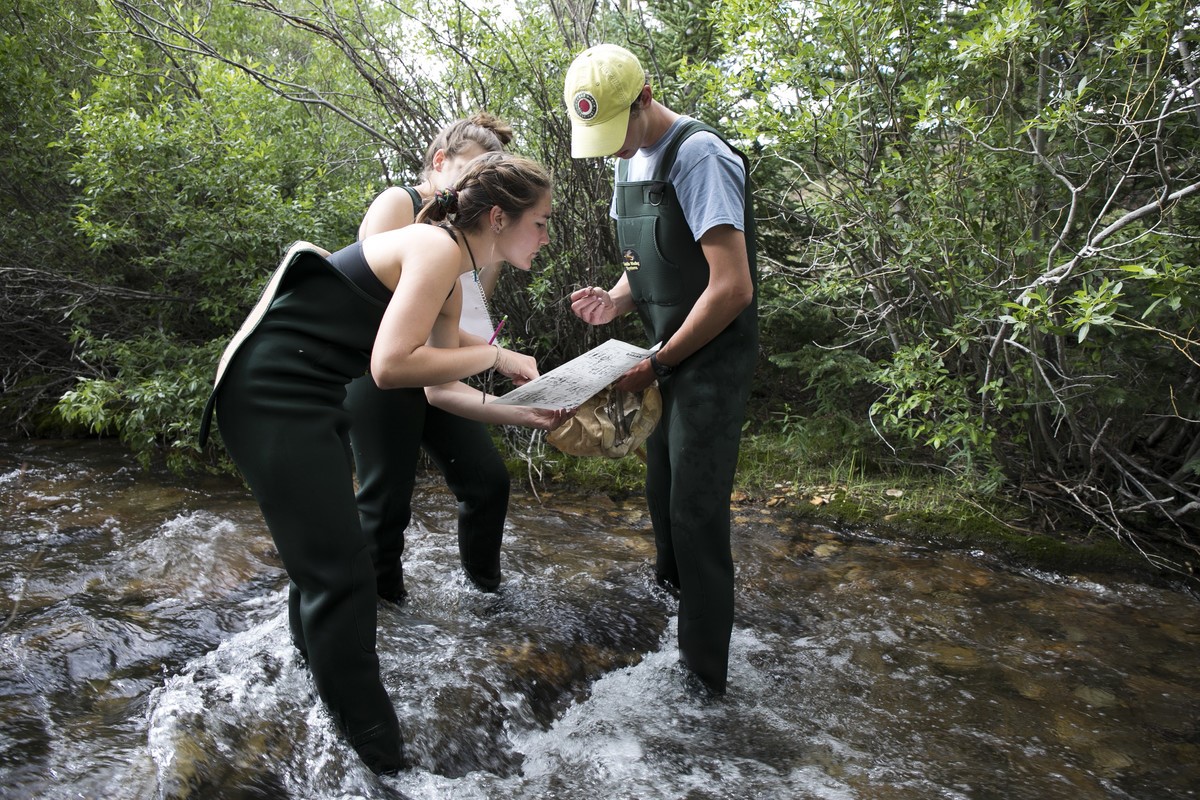 Students in Mike Taber's Pre-College Ecology class From Grasslands to Glaciers camped outside of Fairplay, Colorado where they waded into a stream near Four-Mile Creek to observe stream species.
"A priority will be to ensure the summer months provide space for students or faculty to pursue new academic opportunities, whether conducting research with faculty, taking an elective course outside their major, test-driving a new course, or bolstering an existing course with field work that allows students to enjoy the beautiful summer months in Colorado," says Jim Burke, director of Summer Session.

Burke also chaired the Summer Strategic Plan Project Team that convened in Block 1 to develop recommendations to make Colorado College's summer program a model for liberal arts institutions, supporting student access, retention, persistence, and success.
---
The Colorado Springs Fine Arts Center at Colorado College
"I believe it is so important to help youth see life though many different perspectives. Exposure to the arts encourages students to think differently and see things through many different lenses," says Lara Ash, a third-grade teacher at High Plains Elementary who took advantage of the
FAC's free school program
this year. The program, launched in January, is part of the work to increase access to the arts, an initiative guided by the
strategic plan for the Colorado Springs Fine Arts Center at Colorado College
.