Save the Date for the 39th SMF Season: June 4 - 23, 2023
Five Festival Artists Concerts    *    Two Festival Orchestra Concerts    *     Seven Chamber Music At Midday Concerts   *    Children's Orchestra Concert with Peter and the Wolf Extravaganza    *    Outreach Concerts
2023 Fellow Application Season is complete
Congratulations to our 2023 Fellows! 
Missed this year's application season? 
Next year's application for our 40th Season will open November 15, 2023.
CC Students Performing in SMF Concert, The Art of Perseverance: Sounds of Hope and Restoration, featured in the Catalyst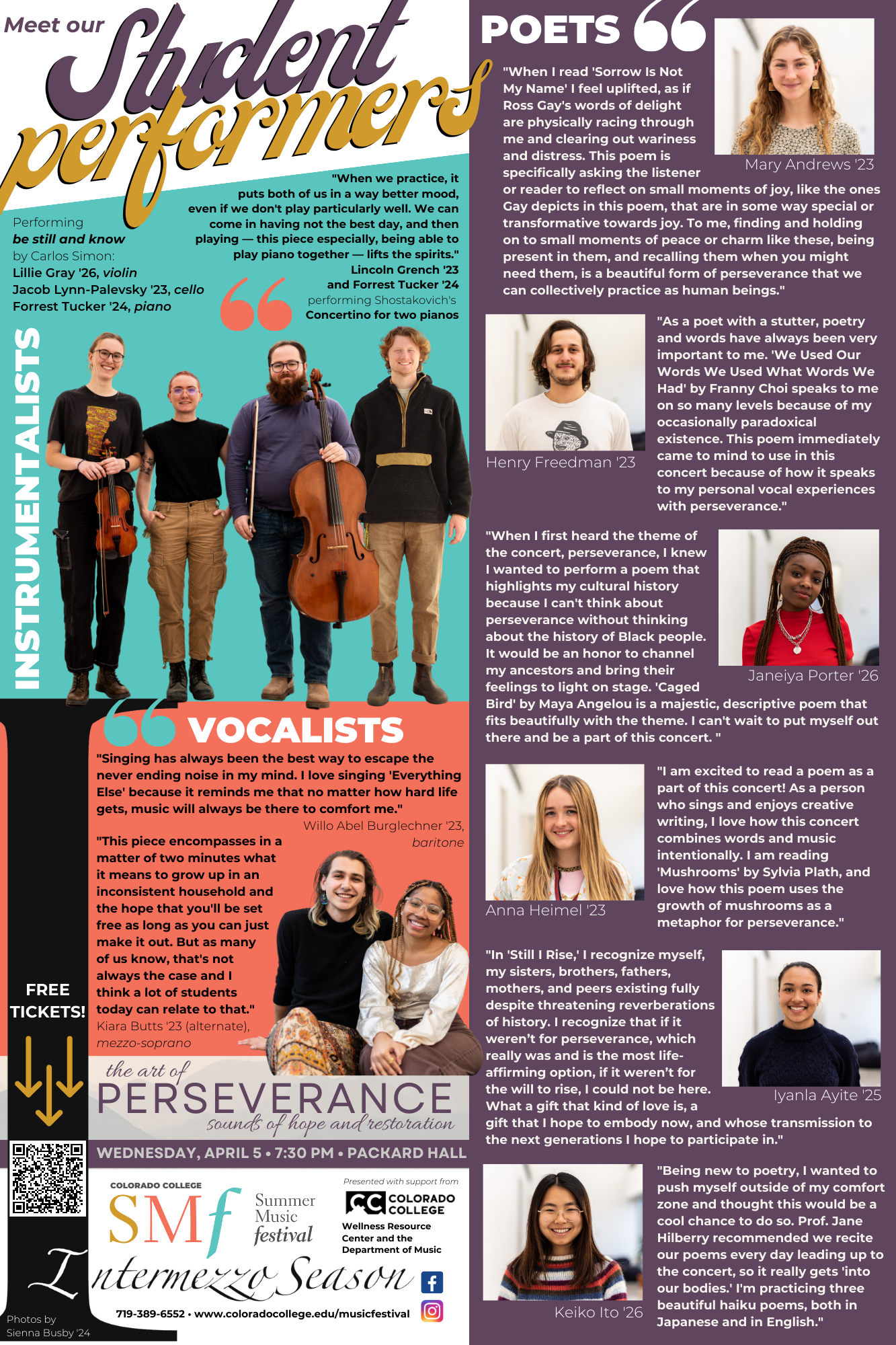 Colorado College Summer Music Festival episode on PBS!
Now Hear This Season 3, episode 3 "Aaron Copland: Dean of American Music" takes place in Colorado Springs on the CC campus and with the faculty and students of the CC Summer Music Festival.
WATCH THE TRAILER HERE ON YouTube.  
Drawing from his Jewish roots, modernism and American folk music, Pulitzer-, Grammy- and Oscar-winning composer Aaron Copland created a distinctive American sound in both his classical compositions and film scores. Like Copland did for much of his career, host Scott Yoo and fellow musicians spend time working with students at a music festival in Colorado to strengthen their auditioning skills and better understand Copland's music. To discover Copland's inspiration, Yoo travels to New York to explore the Jewish music Copland was raised with as well as modernist music through performances by Cantor Daniel Mutlu, violinist Steven Copes, cellist Mark Kosower, festival music director and pianist Susan Grace and more. Later, Yoo becomes the student and learns from pianist and Copland enthusiast John Novacek about how the composer developed his signature sound, now so familiar to us all.
Go to PBS to stream the entire episode.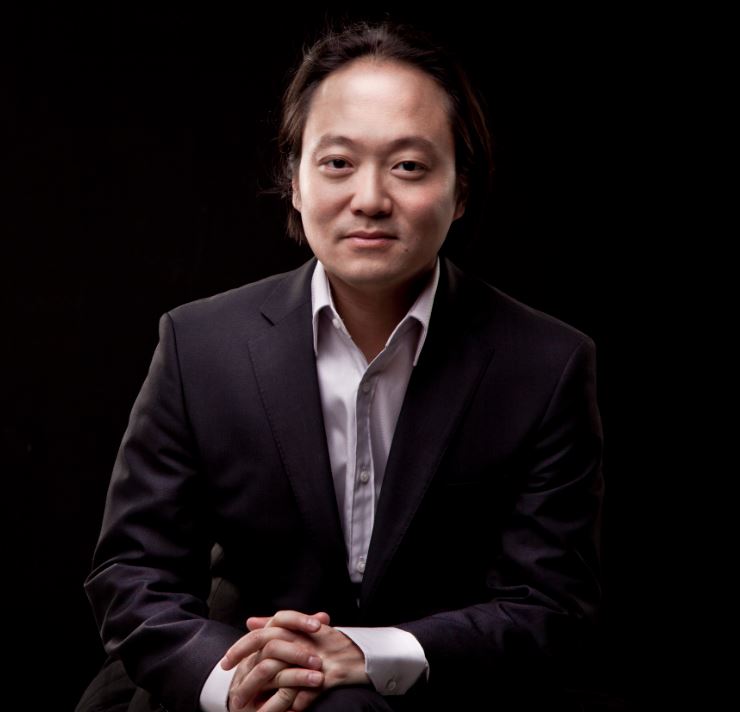 Scott Yoo, conductor of the CC Summer Music Festival
is also the host and executive producer of Now Hear This  

MEMORIES OF 2022 SUMMER MUSIC FESTIVAL FUN!
Contact Us
Ann Van Horn

Assistant Director, Colorado College Summer Music Festival
festival@coloradocollege.edu

(719) 389-6552
Mailing Address: 819 N. Tejon St.
Physical Address: 5 W. Cache La Poudre St., Office #112
Colorado Springs, CO 80903