Gatherings
Meeting Groups
NASU: Please join the NASU listserv for updates on meetings. 

NASU-L@listserv1.ColoradoCollege.edu
Upcoming Events
Fall 2021
September 27, 2021 (8-9 am)
Indigenous Blessing Ceremony for the Campus (Closed to general public)

October 7, 2021 (4-6 pm)
Tava QuadWelcome Reception Indigenous Community of CC and the Native American Student Union 


October 11, 2021  INDIGENOUS PEOPLES' DAY (all day virtual events)
Free Film Stream: N. Scott Momaday: Words from a Bear & Return to Rainy Mountain 
Words from a Bear examines the enigmatic life and mind of Pulitzer Prize-winning writer Navarro Scott Momaday, one of Native America's most celebrated authors of poetry and prose. Return to Rainy Mountain tells the story of N. Scott Momaday. It is a personal account of his life and legacy told in his own voice, and in the voice of his daughter Jill as they retrace the migratory route of the Kiowa people Momaday traveled early in his career, as he was gathering research for his book, The Way to Rainy Mountain.
NMAI's Youth in Action: Black-Indigenous Youth Advancing Social Justice Webinar
How are Black-Indigenous youth working to advance social justice? This Indigenous Peoples' Day program highlights youth of blended Black and Native heritage who use art, activism, and policy to advance Black and Indigenous solidarity and affect positive change in their communities. 
CSU Speaker Tanaya Winder zoom webinar
Tanaya is an author, singer/songwriter, and motivational speaker who comes from an intertribal lineage of Southern Ute, Pyramid Lake Paiute, and Duckwater Shoshone Nations where she is an enrolled citizen. She is a 2016 National Center for American Indian Enterprise Development "40 Under 40" list of emerging American Indian leaders recipient. Winder co-founded As/Us: A Space for Women of the World, a literary magazine publishing works by BIPOC women.
Tuscon Indigenous Peoples' Day (Schedule of events)
Indigenous Peoples' Day: Why It's Replacing Columbus Day in Many Places
In the following Q&A, Susan C. Faircloth, an enrolled member of the Coharie Tribe of North Carolina and professor of education at Colorado State University, explains the history of Indigenous Peoples Day and what it means to American education.
Fine Arts Center Exhibitions
Current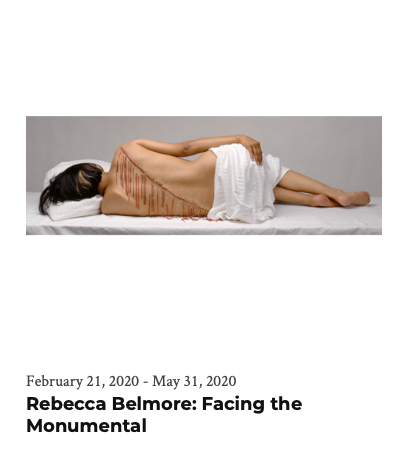 Past
2019 Colorado College Exhibition Powwow
Virgil Ortiz: The ReVOlution Continues (January 19, 2019 - May 19, 2019)
Jaune Quick-to-See Smith: In the Footsteps of My Ancestors (October 27, 2018-February 10, 2019)
Christine Howard Sandoval: Channel (March 9, 2019 - October 20, 2019)
Melanie Yazzie: Finding Oneself Again and Again (August 24, 2019 - February 23, 2020)