Presidential Inauguration
About President Richardson
L. Song Richardson is an award-winning educator, legal scholar, and lawyer who is recognized for her transformational leadership in higher education. She became Colorado College's 14th president in July 2021.  She earned her Bachelor of Arts degree from Harvard College and her Juris Doctor degree from Yale Law School.
She was drawn to Colorado College because of its people, its sense of purpose, and its commitment to antiracism, diversity, equity, and inclusion; increasing access for students; sustainability; the arts; and creativity and innovation.
President Richardson, who is Black and Korean, is the first woman of color to hold the presidency at Colorado College.
Before coming to CC, President Richardson was the dean and chancellor's professor of law at the University of California, Irvine School of Law.
Her interdisciplinary research uses lessons from cognitive and social psychology to study decision-making and judgment. Her scholarship has been published in top law journals, including at Harvard and Yale. She has won numerous awards and recognitions for her work.
President Richardson also is a classically trained pianist who performed twice with the Boston Symphony Orchestra.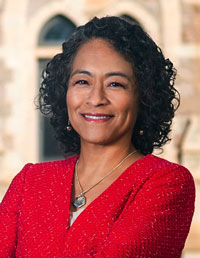 President L. Song Richardson
Inauguration Sponsors
Thank you to our Community Partners and Sponsors!