Club Sports
---
Colorado College (CC) Club Sports are supervised by the Recreation program, within the Athletics Department, and offers students the ability to compete competetively in 14 different sports. Each team is registered with local or national league affiliation and while clubs are supervised by the Athletic Department, the day-to-day operations are run by club-nominated student officers. As a recognized Club Sport, these teams are granted the privilage to use the Colorado College name, are afforded a small budget, and can utilize athletic facilities for club events when available.
Philosophy
Colorado College's Club Sports program is a competitive recreational sports program for its students, designed to meet athletic needs not met by existing intramural and intercollegiate programs. Each club is unique in its purpose and operation, but all should reflect positively on both Club Sports as a program and Colorado College as a whole.

Alongside extramural competition and performance, the club sports program places a high degree of emphasis on student initiative, organization, leadership, decision making and team management. Taken as a whole, these program elements allow participants to shape their own experience to a much greater degree than any other athletic program at the college.

Although the structure, organization, and execution of each club sport are primarily the responsibility of students, the Club Sports Program provides four main branches of support: human resources, financial resources, athletic training, and dedicated facilities.
Current Offerings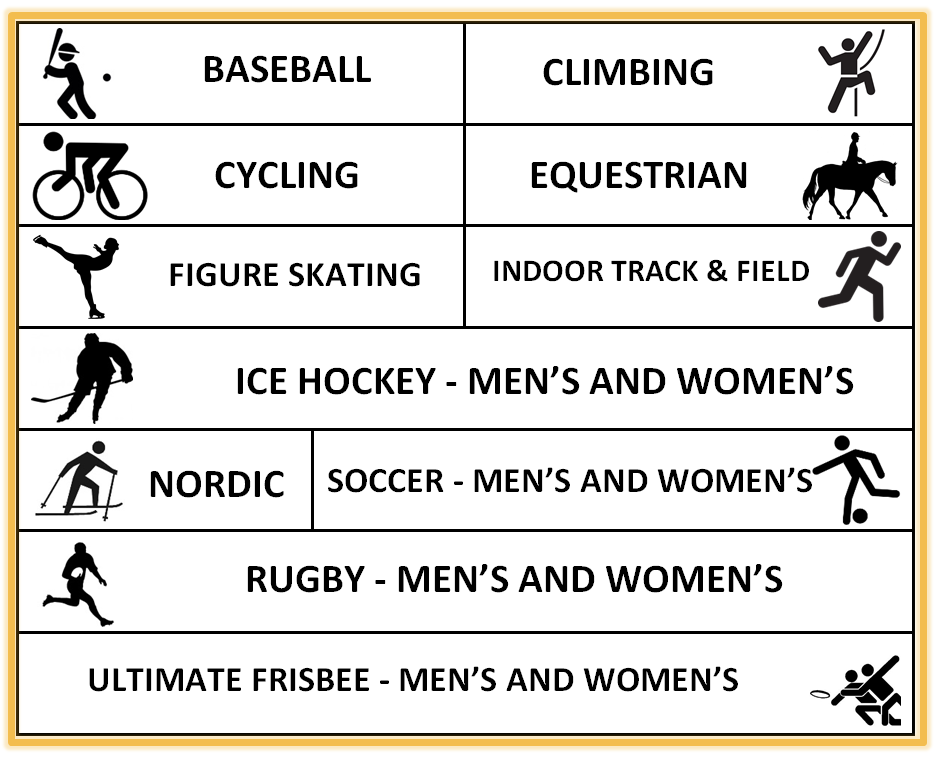 2017-2018 Achievements
▪ The program recognized Climbing and Men's Soccer as new clubs within the program.
▪ Hayley Bates represented CC at Mountian Biking Nationals in Missoula, Mt and Road Bike Nationals in Grand Junction, CO.
▪ Nordic Ski had five individuals qualify for Nationals.
▪ Women's Rugby attended NSCRO Nationals in Pittsburgh, PA.
Women's Rugby member, Nora Holmes, was named an NSCRO All-American.
▪ Climbing sent seven representatives to Nationals in Houston, TX.
▪ In response to a student-written letter to the President of the college asking for more recognition for the program, Autrey Field was resurfaced.
2016-2017 Achievements
▪ The program introduced a designated Club Sports Athletic Trainer to the staff.
▪ Cycling had two qualifiers for Road Nationals hosted in Grand Junction, CO.
Where Hayley Bates made it to the podium with a fifth-place finish.
▪Nordic Ski had four individuals qualify for Nationals.
▪ Women's Rugby took 4th at NSCRO Nationals in Pittsburgh, PA.
▪ Men's Ultimate Frisbee attended the National Tournament in Lexington, KY.
▪ Women's Ultimate finished 3rd in the South Central Regional.
CHRIS STARR
Director of Recreation & Fitness Center
719-389-6767
cstarr@coloradocollege.edu

MELANIE ALEXANDER
Assistant Director of Recreation
719-389-6731
malexander@coloradocollege.edu

JORDAN HICKS
Athletic Training Graduate Assistant
jhicks4@uccs.edu