FAQs
HOW CAN I TELL IF I NEED A COVID TEST OR SOME OTHER KIND OF TEST?
There are a lot of similarities between the symptoms of COVID and other illnesses like Flu, Strep Throat, and the Common Cold.  Since all of these illnesses can be highly contagious, it's important to stay home if you are experiencing these symptoms, and to reach out to a medical provider to determine what kinds of test(s) and treatment are most appropriate for what you are experiencing.  
DOES THE STUDENT HEALTH CENTER HAVE 24-HOUR ACCESS?
No. However, if a student is trying to access care when the health center is closed, they can reach the on-call nursing triage service by contacting Optum's urgent care number at 719-636-2999. The Student Health Center is open seven days a week during the academic year, with the exception of block breaks and holidays. The center is staffed Monday through Friday with nurse practitioners and their support staff. See our Hours and Location page for the most up-to-date hours of operation.  Block break, holiday, and summer hours will vary and are posted at the health center and on the Student Health Center web page.

WHERE CAN STUDENTS GET CARE IF THE STUDENT HEALTH CENTER IS CLOSED?
Optum offers an urgent care clinic located at 1633 Medical Center Point (northwest corner of Union and Fillmore). The clinic is available to students when the Student Health Center is closed or does not have any available appointments. Urgent care hours are Monday through Friday, 8 a.m.-8 p.m., Saturday 9 a.m.-5 p.m. and Sunday 9 a.m.-3 p.m. In case of an emergency, Penrose Hospital Emergency Department is open 24 hours at 2222 North Nevada Avenue.

HOW FAR AWAY IS THE URGENT CARE CENTER?
Optum Urgent Care Clinic, at 1633 Medical Center Point (northwest corner of Union Boulevard and Fillmore Street) is 2.8 miles away - about a 10-minute drive.

HOW FAR AWAY IS THE EMERGENCY ROOM?
Penrose Hospital at 2222 North Nevada Avenue is 1.5 miles away, or a 5-minute drive, and Memorial Hospital Central at 1400 East Boulder Street is 1.7 miles away, or a 6-minute drive.

WHAT IS THE RESPONSE TIME FOR AN AMBULANCE TO THE CAMPUS?
Colorado College is in the 8-minute 911 response zone, meaning an ambulance can get to the north or south portions of the campus in 8 minutes or less, 92 percent of the time. Colorado College also contracts for ambulance service for larger events in order to have on-site emergency response.

DOES COLORADO SPRINGS HAVE A 24-HOUR URGENT CARE CLINIC?
Colorado Springs does not have a 24-hour urgent care or medical clinic. The hospital emergency rooms are the 24-hour facilities. Many urgent care clinics do offer weekend, evening, and holiday hours. One resource for searching urgent care clinics is www.iTriagehealth.com. This site also has a mobile app.

WHAT HAPPENS IF A STUDENT NEEDS CARE AND THE HEALTH CENTER IS CLOSED?
If the Student Health Center is closed, students may visit the Optum Urgent Care Clinic. The Optum Urgent Care Clinic is open Monday through Friday, 8 a.m.-8 p.m., Saturday from 9 a.m.-5 p.m., and Sunday 9 a.m.-3 p.m. The clinic is also open on all holidays, but those hours vary.

Students may also visit the emergency room for either hospital if they need care and the health center and urgent care clinic are closed. The emergency room should only be used in severe circumstances.

Students may also call the Optum Urgent Care Clinic number, 719-636-2999. They will reach a nurse answering service that will either direct them to the emergency room or contact the Optum physician on call on their behalf.

IS THERE 24-HOUR NURSE ACCESS?
Yes, if students need to contact a health care provider outside health center or Optum Urgent Care Clinic hours, they will be connected with an on-call nursing service when they call the Optum Urgent Care Clinic phone number (719-636-2999). This service will direct students to the emergency room or contact theOptum physician on call on their behalf.

DOES THE COLLEGE PROVIDE TRANSPORTATION TO URGENT CARE OR THE HOSPITAL IF THE HEALTH CENTER IS CLOSED?
If a student requires transportation to the urgent care clinic or a hospital emergency room during health center hours please contact Campus Safety or Student Life staff for assistance.
---
HOW DO I GET COPIES OF MY MEDICAL RECORDS?
Optum initiates an electronic health record for each student seen at the clinic. Optum abides by the Health Information Portability and Accountability Act (HIPAA) and has policies in place for the release and transfer of medical records. See information here about requesting medical records.

HOW CAN STUDENTS GET PRESCRIPTIONS FILLED?
The Student Health Center has limited medications on site for many common chronic issues and some acute conditions (antibiotics, etc.). It is best if students make an appointment if they have not been seen by a Student Health Center provider. Appointments are available from 10:30 a.m.-9 p.m., Monday through Friday and noon-5 p.m. on Saturdays and Sundays during normal campus operations. Optum has a special arrangement with The Medicine Shoppe, a full-service pharmacy, to fill and deliver prescriptions directly to the Student Health Center. See the center front desk staff for details about this service.

WILL Optum/STUDENT HEALTH CENTER BILL INSURANCE?
Optum will bill both commercial insurance plans and the student health plan, as well as accept cash payment for services. Students and their parents should confirm their coverage with their plan prior to arrival at Colorado College and prior to their appointment to determine their exact benefits.

DO STUDENTS NEED AN APPOINTMENT TO BE SEEN AT THE STUDENT HEALTH CENTER?
In most cases, an appointment is highly recommended. Please call ahead to schedule an appointment on weekdays. On weekends, no appointment is required but students may be subject to a longer wait time as they will be seen in the order they arrive.

DO STUDENTS HAVE TO PAY FOR ANYTHING WHEN THEY COME IN?
Most insurance plans require a copayment or have a deductible. Depending upon your specific plan, students may be responsible for a payment of some kind. Students may use their CC Gold Card for payment, provided they have funds available on their Gold Card Plus Account. For more information on the Gold Card, visit: https://www.coloradocollege.edu/offices/studentaccounts/gold-card/index.html

Prescriptions dispensed at Boettcher must be paid for at time of pickup. We are not able to bill prescriptions to a student's Colorado College account.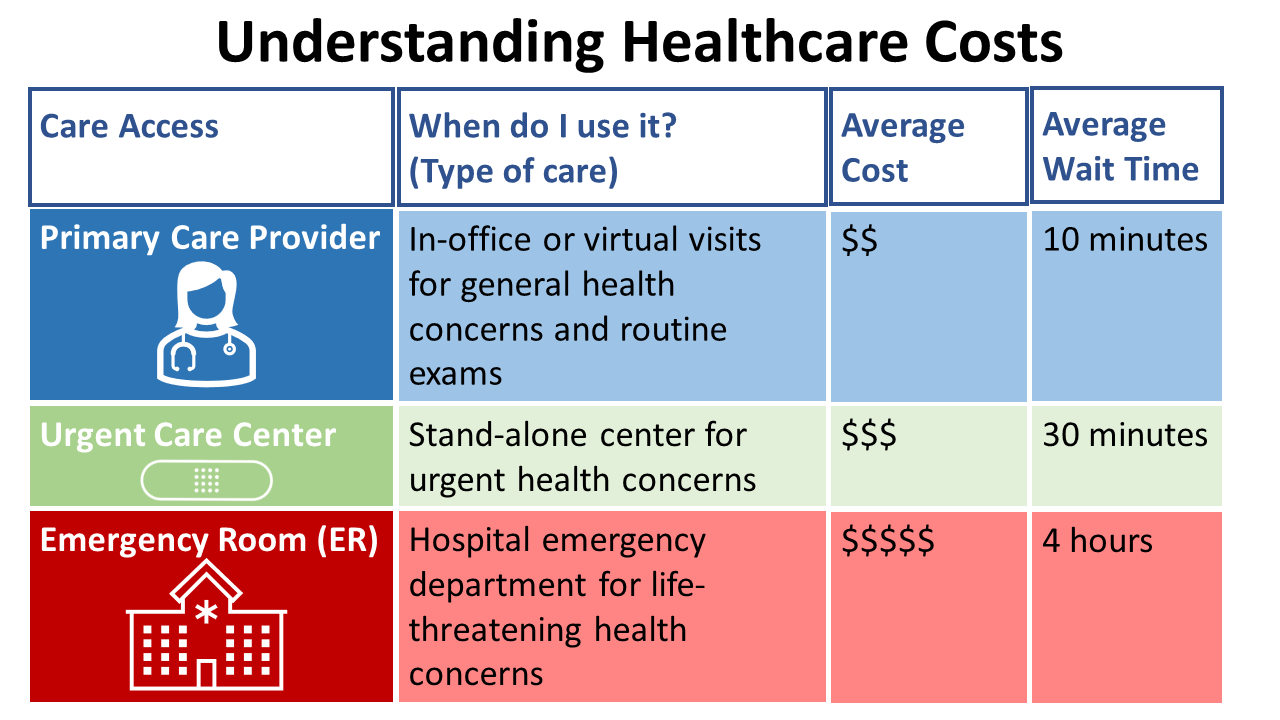 IMMUNIZATIONS
The providers at The Student Health Center can give most routine immunizations. Students should schedule an appointment to discuss their individual care plan with one of our providers.

CAN STUDENTS GET LAB WORK OR BLOOD TESTS?
Yes, the Student Health Center staff can do blood draws and order lab work on site. Students will need to schedule an appointment to get blood work done.

WHAT HAPPENS IF A STUDENT NEEDS MEDICINE AFTER THE HEALTH CENTER IS CLOSED?
Every effort should be made to renew prescriptions and get medication when the health center is open. When that is not possible, a local pharmacy can be contacted for existing prescriptions, however, the pharmacy will need a copy of the prescription and/or access to the student's medical information to have it filled.

WHAT IF A STUDENT HAS A CONTAGIOUS CONDITION? WHERE SHOULD THE STUDENT GO SO THEIR ROOMMATE DOESN'T CATCH IT?
Contagious viruses and other health conditions are common occurrences on a college campus as well as in the home environment and any group setting. If a student's condition is severely contagious and must be isolated, health care providers may recommend that the student go to the emergency room or a hospital observation bed.

If the student's condition is a common illness such as the flu or a bad cold, the provider may recommend that the student be sure to wash their hands often, keep items that may have been contaminated away from other items in the student's living space, and perhaps take over-the-counter medication to reduce symptoms. In these instances, the condition should be treated much as it would be if the student was at home with other siblings or family members.

WHAT SHOULD STUDENTS DO IF SOMEONE HAS HAD TOO MUCH ALCOHOL?
When a student has consumed too much alcohol, they should not be left alone. Students should call Campus Safety for assistance or get their resident adviser. In emergencies, students should call 911. The person may need to be transported to the hospital emergency room for treatment.

IF STUDENTS DON'T NEED AN AMBULANCE, HOW SHOULD THEY GET TO THE EMERGENCY ROOM? WHO SHOULD THEY CALL?
When students do not need an ambulance, a friend or Student Life staff member may be able to help with transport. Campus Safety may assist the student to get a taxi and have the student's account billed for the fare.

WHO CAN PARENTS CALL IF THEY ARE WORRIED ABOUT THE HEALTH OF THEIR STUDENT?
The Student Health Center staff members are required to follow the guidelines of the Health Insurance Portability and Accountability Act (HIPAA). This means that as health care providers, we are bound to confidentiality when treating our patients (students). Unless the student authorizes the parent to have access to medical information, we are not able to discuss any medical information with the parent.

If the student does authorize access, the parent can call the Student Health Center at 719-389-6384. The staff will put the parent in contact with the appropriate staff person at that time.

HOW CAN A STUDENT KNOW IF THEY SHOULD GO TO THE EMERGENCY ROOM OR WAIT UNTIL THE NEXT DAY AND GO TO THE HEALTH CENTER?
When making decisions about where and when to access care, it is important that students pay attention to what they know about their own health and health conditions. Click here for a chart that can be used as a guide for where to most appropriately access care, and each individual should make the decision that they feel is best for them based on their circumstances.

WILL THE STUDENT HEALTH CENTER HAVE URGENT APPOINTMENTS FIRST THING IN THE MORNING?
The Student Health Center opens at 8 a.m. Monday through Friday. A medical assistant will work with students to address their individual needs and schedule with a provider as appropriate. Providers are on staff from 8:30 a.m. to 8 p.m., Monday through Friday, and noon-5 p.m. on Saturdays and Sundays during the regular academic schedule.

WHERE CAN STUDENTS GET INFORMATION ABOUT LIVING A HEALTHY LIFESTYLE?
The CC Wellness Resource Center provides health promotion services and prevention education to support individual and community well-being, and they have a wealth of information available on their webpage: https://www.coloradocollege.edu/other/wellness/