2021-2022 Virtual Block Away Fair
Welcome to our Virtual Block Away Fair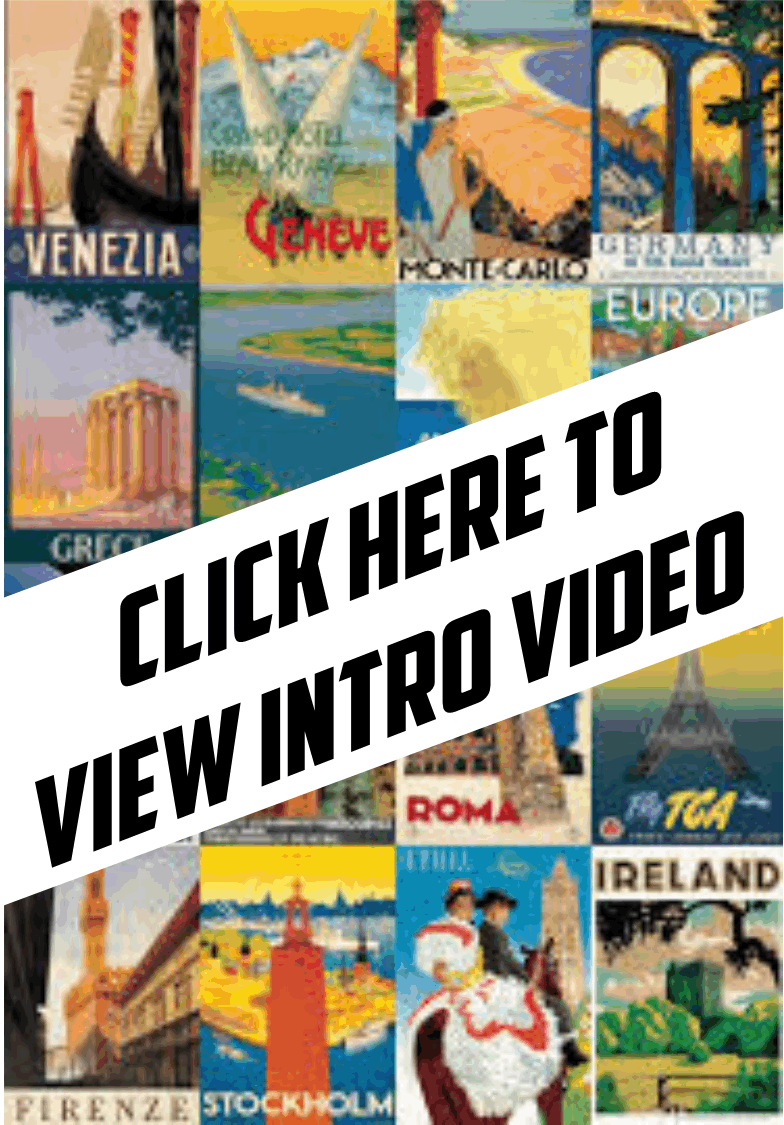 Here you will find information on all the block courses which include an international or significant domestic travel component.  We have asked each faculty leader to produce an introductory video about their program, and we will be adding pertinent information about the course, the program fee, the destination, and how the course fits into the CC curriculum.  We hope that you will explore several programs as you research which offerings align well with your academic interests.
---
The primary application cycle for 2021-2022 Blocks Away is from February 8 until March 12, 2021
and all applications are completed on Summit.  
All students who apply during this window will be considered for an aid award which can cover up to 90% of the program fee as well as the same percentage of anticipated airfare costs.  There is also a second round application window for Block 7 or Block 8 (2022) programs which opens in the fall, until September 24, 2021. 
---
The faculty leaders are always the best resource for information or questions you may have about their specific program.  If you have general questions about blocks away, the aid policies, or the application process, feel free to contact
Dr. Allen Bertsche, Director of Global Education
.
---
BLOCK 2: ITALY & GREECE (Cancelled)

Rocks & Ruins (GY100/CL222)

CLICK ON THE MAP TO WATCH INTRO VIDEO

Location: Sicily and Santorini
Faculty: Prof. Sanjaya Thakur, Prof. Henry Fricke
Program Fee: $4,000

---

Join us in Greece and Italy to explore the origins and development of the Mediterranean basin, and how earthquakes and volcanoes associated with these developments impacted the lives of peoples in these regions, from the destruction of civilizations to myths about the existence of others, such as Atlantis. 

For more information, please contact Prof. Thakur or Prof. Fricke.

 

 

BLOCK 3: ITALY

Gazing in Italy (PY130/IT320)

CLICK ON THE MAP TO WATCH INTRO VIDEO

Location: Florence, Italy
Faculty: Prof. Tomi-Ann Roberts
Program Fee: $3,325

---

What does it mean to "gaze?" What can psychological theories and research about emotion expression, rooted in Darwin's observations, tell us about what we see in works of art such as frescoes, paintings, portraiture and sculpture? How is our appreciation of art embodied? How do expressive features in art works of the Renaissance tell a story about the emergence of individuality, gender and sexuality? These are the questions we will pursue in both a classroom and in the "laboratory" of the museums, chapels, galleries, gardens and squares of Florence, Italy.

For more information, please contact Prof. Roberts.

BLOCK 3: CHICAGO

Contemporary Psychoanalysis (PH263)

CLICK ON MAP TO WATCH INTRO VIDEO

Location: Chicago, IL
Faculty: Prof. John Riker
Program Fee: $1,700 ($400 w/o Hostel)

---

After learning some basic Freud and self psychology, we spend two and half weeks at the Chicago Institute for Psychoanalysis meeting with a number of psychoanalysts who will talk to us about their cases, ways of understanding psychological dynamics, and offering psychoanalytic interpretations of culture and society.

For more information, please contact Prof. Riker.

BLOCK 4: GERMANY

In the footsteps of Bach (MU397)

Location: Lüneburg, Wiemar, Leipzig in Germany
Faculty: Prof. Ofer Ben-Amots, Prof. Michael Grace
Program Fee: $3,600

---

The class will begin with a week-long study at Leuphana University in Lüneburg, where we will study Bach's music in historical and theoretical/compositional perspectives.  We then travel to other cities where Bach lived and worked.  In each of these locations we will analyze compositions, explore the historical and social aspects of Bach's time, and attend many concerts of Bach's music.

For more information, please contact Prof. Ben-Amots or Prof. Grace

 

BLOCK J (Jan 3-21): NEW YORK CITY

Topics in Film (FM200)

Location, New York, NY
Faculty: Prof. Scott Krzych
Program Fee: $2,900

---

This J-Block course (January 3-21) will explore the theme of "White Masculinity, Social Problems and the Urban Imaginary in American Cinema". 

For more information, please contact Prof. Krzych.

 

 

 

 

BLOCK 6: COSTA RICA

Ecology in Costa Rica (EV209)

CLICK ON THE MAP TO WATCH INTRO VIDEO 

Location: Monteverde, Costa Rica
Faculty: Prof. Miroslav Kummel
Program Fee: $3,700
Program Webpage

---

We will study the cloud forest dynamics, and examine the ecological and co-evolutionary relationships of the organisms within the forest. We dive into the perplexing questions of what generates and maintains the incredibly high biodiversity in the cloud forest and critically examine the efforts to conserve it.

For more information, please contact Prof. Kummel. 

BLOCK 6: HAWAII

From Pearl Harbor to Honouliuli (PY178/PA250)

 

CLICK ON THE MAP TO WATCH INTRO VIDEO

Location: Honolulu, HI
Faculty: Prof. Jason Weaver
Program Fee: $1,850

---

Following the attack on Pearl Harbor, Japanese Americans living in Hawaii were treated with great suspicion and scrutiny. We will examine the effects of WWII on the Japanese American community living in Hawaii, and how that community in turn affected other communities. The first half of the course will occur at CC and we will travel to Honolulu for the second half of the course.

For more information, please contact Prof. Weaver.

BLOCK 7: GREECE

Greek Islands: Environment & Myth (CO300/EN380)

 

CLICK ON THE MAP TO WATCH INTRO VIDEO

Location: Greek Islands
Faculty: Prof. Lisa Hughes, Prof. Barry Sarchett
Program Fee: $3,200

---

This course, based on the stunning island of Naxos, with field trips to nearby Delos, Paros, and the breath-taking island of Santorini, explores the intersections and interpenetration of Greek myths and Greek environments-natural and built. The environment-rugged mountains, explosive volcanoes, dazzling marble quarries, fertile fields, and wild seas- gave rise to the myths and literature that endure into the twenty-first century.

For more information, please contact Prof. Hughes or Prof. Sarchett. 

BLOCK 7: FRANCE

Contemporary French Society (SO270)

CLICK ON THE MAP TO WATCH INTRO PRESENTATION

Location: Toulouse, France
Faculty: Prof. Gail Murphy-Geiss
Program Fee:  $3,500 

---

An examination of contemporary French society through the sociological analysis of structures, culture(s), and everyday life, especially as compared to the United States. Topics include: religion/secularism, taxation and welfare, education, gender and sexuality, race and ethnicity, immigration, commerce, politics, the environ-ment, families, work, health, leisure, food, and time.

For more information, please contact Prof. Murphy-Geiss 

 

 

BLOCK 7: ITALY

Art & Power (HY200/IT203)

Location: Florence, Italy
Faculty: Prof. Susan Ashley
Program Fee: $3,700

(2-block option has distinct program fee structure)

---

Using late medieval, Renaissance, and modern Italy as cases, the course explores the interactions between power and art. It examines how images, structures, and urban design reflect structures of power, and how the powerful deploy art and architecture as instruments of control. Art, then, acted as a medium for representing and for expressing authority. But art itself also projected power. Images and sculpture, in particular, possessed special powers, and we will study the theories that endowed them with those properties. This course can be paired with Block 8 in Italy for a half-semester program. 

For more information, please contact Prof. Ashley

BLOCK 8: SCANDINAVIA

HBK Research in Scandinavia (HK260)

 

Location: Denmark, Finland, Sweden
Faculty: Prof. Anthony Bull
Program Fee: $3,500 

---

After a week on campus, students will travel to Finland, Sweden and Denmark as they learn about human-based research design in health promotion and kinesiology. The group will tour research facilities, and hear from a variety of Scandinavian researchers  across the region.  This course has prerequisites of HK130 or HK330. 

For more information,please contact Prof. Bull. 

 

 

  

 

 BLOCK 8: BRAZIL

Afro-Brazilian Pop Cultures (PG316)

CLICK ON THE MAP TO WATCH INTRO VIDEO

Location: Salvador, Brazil 
Faculty: Prof. Naomi Pueo Wood
Program Fee: $2,200

---

PG316 "Afro-Brazilian culture through the arts" takes an arts-centered approach to learning about Brazilian history and contemporary social issues in the northeast region of the country. The course will be taught in English but all students will be required to study Portuguese language in tandem with the course content. Students will live with host families and will engage in daily classes, workshops and field trips. Some of these include: Afro-Brazilian percussion and dance workshops, graffiti tours, conversations with museum curators, capoeira practice, and more!

For more information, please contact Prof. Wood

BLOCK 8: ITALY

GUSTO: Italian Food as Art, Culture & Tradition (IT320)

Intermdediate Italian (204)

Location: Abruzzo, Italy

Faculty: Prof. Amanda Minervini (IT320)

Prof. Carla Cornette (IT204)

Program Fee: $3,300

(2-block option has distinct program fee structure)

---

Students can enroll in one of 2 courses, either Intermediate Italian (IT204) or IT320: Gusto.  The former will be an immersive language program, while the latter explores a broad history of Italian food in a European context, while researching (and tasting) local case studies in two regions of central Italy.  IT320 will explore regional cuisine, staple foods, eating habits, and representations of food in art, literature, and film.  This course can be paired with the Block 7 Italy course to form a half-semester program. 


For more information, please contact Prof. Minervini

 

 

  

HOW TO APPLY AND WHAT TO EXPECT.

RESEARCH: If you are interested in a program, speak to the faculty member listed as its leader.  Ask questions, find out course information as well as travel information about the program.

APPLICATION: All applications begin on Summit.  There you should be able to find the full list of programs, ordered by the block they are offered.  Complete and submit your application on Summit and then faculty will be in touch with you if any further steps are needed for acceptance into the program. 

REVIEW AND APPROVAL: Faculty determine who is accepted into the program. Once they are ready to accept students into the program they complete a "finalization" process on Summit and you are notified as to your status.  It is possible, if a program receives many applicants, that some students will be placed on a waitlist for the course.

CONFIRMATION: If you are approved, Summit will send you an email to confirm your acceptance.  This email will include several waivers and other forms which must be completed and uploaded back to Summit.

ENROLLMENT: When all required forms are uploaded Summit will then send one more email.  This email will contain the Consent of Instructor (COI) Code needed to register for the class.  During pre-registration (April for Fall classes, November for Spring) you can use this code to formally register for the class. 

AID:  All program applications also serve as aid applications.  At the end of an application window, all apps are reviewed for aid eligibilty.  Students are notified of their aid status within 2 weeks of the application window closure. You can find out more about aid for academic year blocks here.