Fall Semester Away (FSA)
Due to the significant travel disruptions and health concerns attributed to the coronavirus (COVID-19), the Fall 2021 Fall Semester Away is under review. We will have more information about timing and destinations later this spring. See Coronavirus Updates & Resources here.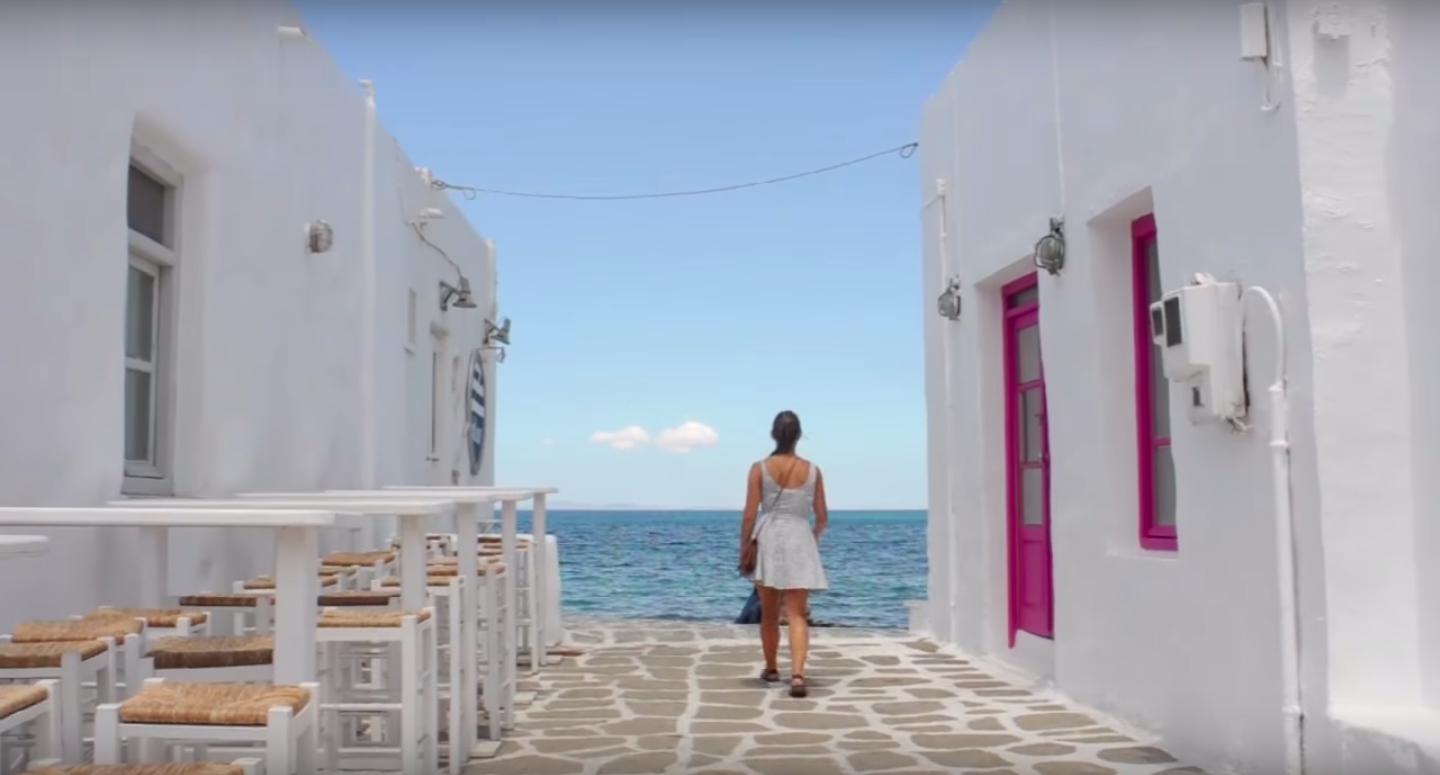 Are you ready to start at CC in the fall and also want to challenge yourself by starting abroad? CC has a semester-long program for first year students. The program begins with an on-campus orientation and then you will travel to England, France, Italy, and Greece to complete the first four blocks of your coursework.
With over 80% of CC students choosing to study outside of the CC campus during their four years here, experiences and classes that student take off-campus make a huge difference to one's college experience.
CC is thrilled to offer students the option of participating in a study abroad fall semester this coming academic year. Feel free to look at our itinerary posted below to get a view of how the FSA program is designed.
2020 Program Schedule

August 15

New Student Orientation (NSO) begins. Students arrive on campus.

August 16 - 23

Special NSO for FSA students and parents. Pre-trip dinner with the students on August 23.

August 24

Fly to London, England; Start of CC100 Ecology, Resistance, and Liberation and CC120 Writing Seminar.

September 16 - 20

Student block break in London.

September 21

Class leaves for France, spending time in Paris and Voulmetin.

October 7

Class travels to Italy to conclude CC100 and CC120 on October 13.

October 14

Students travel to Athens, Greece.

October 15 - November 6

CO121 The World of Odysseus: History and Myth

November 7 - 8

Student block break in Athens.

November 9 - December 4

CO130 Literature and Contemporary Issues: Democracy Ancient and Modern
Overall, students will spend 28 days in England, 17 days in France, 6 days in Italy, and 52 days in Greece - a total of 75 days in the Schengen as part of Fall Semester Away. For information about Fall Semester Away, please contact Matthew Bonser in the Admission Office at mbonser@coloradocollege.edu.
Logistics
Participating in the Fall Semester Away (FSA) program requires some special planning in order to take full advantage of these immersive academic adventures. Please read below and get ready to go!
Passport and Visa
All FSA students must hold a current U.S. passport with an expiration date at least six months beyond the end of the program in December. Students who hold non-U.S. passports should contact the Admission Office for specific details about their arrangements and entry requirements.
Health and Safety
All students participating in off-campus study will need to comply with regular student insurance requirements, in addition to study abroad considerations. Making plans for your off-campus experience is not limited to a packing list and textbooks, it also needs to include time spent considering your health options and access.
Travel can put an undue amount of emotional strain on an individual, and while much of your off-campus experience will be beneficial and positive, we are also aware that significant changes can bring unforeseen impacts and outcomes. With that in mind, it is important that should you have any concerns whatsoever, that you speak with your doctor, mental health professional, or other health care provider to advise you on how to take care of yourself and address any mental health needs. If you think you may potentially need accommodation for any disabilities, please contact the admissions office so that we can put you in touch with the right person to discuss what kind of accommodations you might need while on a study abroad semester.
All students and faculty leaders participating in CC programs abroad are covered by both SOS emergency travel assistance and UHP health insurance. For more information, see the International Programs Health and Safety page.
Pre-Departure Planning
Planning for a class off-campus is one of the most exciting times in your CC career.
A good basic rule of thumb in packing for a long period abroad is that less is more. Pack only what you will absolutely need, saving room for personal purchases and souvenirs while you're abroad. One large bag is the maximum you should be bringing with you - be it a duffle or a backpack.
Do you really need three jackets? No, no you don't! Pack one that covers all your bases - warmth, waterproof, and lightweight. Think function for packing, fashion for purchasing!
We recommend packing one week's worth of clothing, then doing your laundry at any of the provided or cheap facilities you'll find along your travels.
Students should arrive at CC with only the things they plan to take to Costa Rica and Belize for the FSA program. There is no on-campus storage for the semester they are abroad, and should only make plans to move into their dorms upon returning to campus in January.
Additional packing list suggestions will be provided in July.
Tuition, Fees, and Expenses
So, what does all this awesomeness cost? Well, your classes will be at the same rate as regular CC tuition. Your room and board will be the same as if you were living in a double room on-campus, and on the meal plan. A group flight from Denver to Costa Rica, and Costa Rica back to the US, as well as transportation from Costa Rica to Belize, are all covered by tuition and fees. Students will have to book their December flight from the return flight hub (the flight from Belize to the US) to their home airport.
Arrival at CC Pre-departure Orientation
FSA students will first come to campus for an on-campus orientation. Parents are welcome to arrive for this orientation. Additional information about orientation dates and program will be available after students are admitted to the program.
Housing during the orientation will be provided off campus at the Holiday Inn Express south of campus.