Alumni
What can you do with a Comparative Literature major? You'll see on the chart below and by reading the short bios of some of our alumni that the possibilities vary widely. Take a look; see what some of our graduates have been doing!
Selected Alumni
---
Cristina Landa - 2011
Upon graduating, Cris landed a job working for Blue Engine, a new national service model that combats college under-preparedness by recruiting and supporting teams of Blue Engine Teaching Assistants, recent college graduates who partner with classroom teachers to increase academic rigor in public high schools in New York City.
Will Harrington - 2006
Will works as Associate Editor for Energy Washington Week, while studying at the University of Maryland Law School.
Sarah Hadley Borgerding - 1993
Sarah works as a college and career counselor at the American International School in Ho Chi Min City, Vietnam.
Alberto Hernandez-Lemus - 1986
Associate Professor of Philosophy at Colorado College
Featured Alumna
Executive Director of Festival Mozaic Bettina Swigger '02
Managed the Summer Arts Festival at Colorado College for five years.
First Executive Director of COPPeR, the Cultural Office of the Pikes Peak Region.
Elected member of the Emerging Leaders Council for Americans for the Arts, the national arts advocacy program
"My Comparative Literature training has been extraordinarily useful in my career as a nonprofit arts administrator. My multidisciplinary background is hugely helpful, as is my ability to read and write convincingly."
~ Bettina Swigger, 2002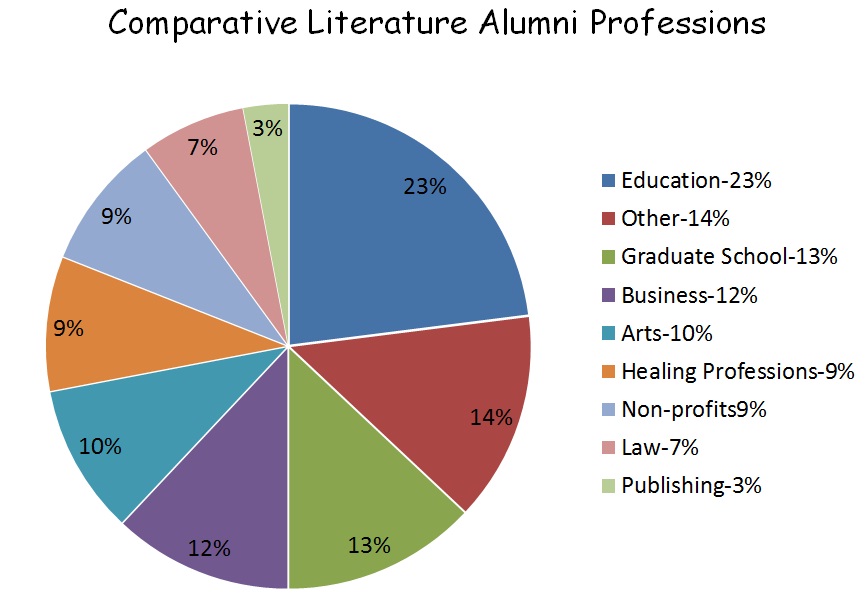 This is the Comparative Literature Program
Browse all Departments & Programs
​