Welcome - About Us
Colorado College offers an interdisciplinary major and minor in Asian Studies.  Both the major and minor are supported by a range of courses on the arts, histories, languages, cultures, and politics of the region and in Asian diaspora communities.
Upcoming event
A violent incident of anti-Asian racism earlier this year inspired the launch of this series of lectures, discussions, film screenings, and reading groups at Colorado College: "Forever Foreign: Asian America, Global Asia, and the Problem of Anti-Asian Racism."
Following the mass killing of Asian-Americans in Atlanta on March 16, an act of violent anti-Asian racism that shook the nation, a group of CC faculty felt it would be helpful to host a series of events that highlight the histories, narratives, and voices from Asian societies and of Asian diaspora communities in the United States to increase knowledge and awareness of these communities.
The "Forever Foreign" series is sponsored by the Asian Studies Program; Cultural Attractions Fund; National Endowment for the Humanities; MacLean Fund for the English Department; Department of History; Department of Political Science; Butler Center; Department of Race, Ethnicity, and Migration Studies; Center for Global Education and Field Study; and Feminist and Gender Studies.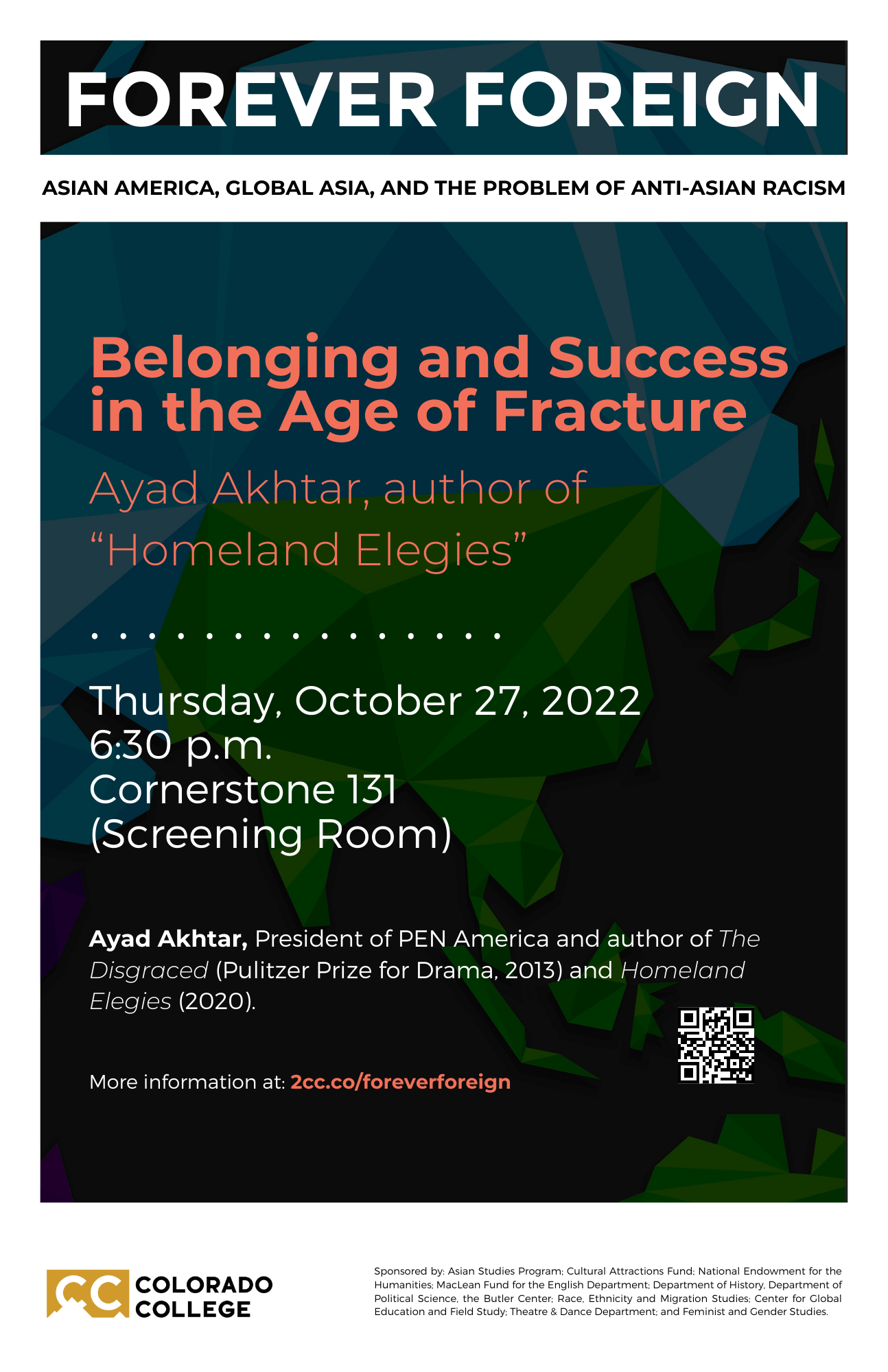 Ayad Akhtar's lecture will also be available on Zoom.  Please register in advance here:
https://coloradocollege.zoom.us/webinar/register/WN_jfpeQhFpQEqe_lCGM0_3zQ.