The Curriculum
It's up to you to define your experiences…
Paired with our uniquely engaging Block Plan structure, our curriculum creates a rich foundation for unearthing passions and discovering the world. You'll dig in, you'll learn how to learn. With our rigorous but broad requirements, you'll have both ample independence and guidance during your four years here. It excites us that there's no one path to follow and it's safe to say that no semester at Colorado College will bore you.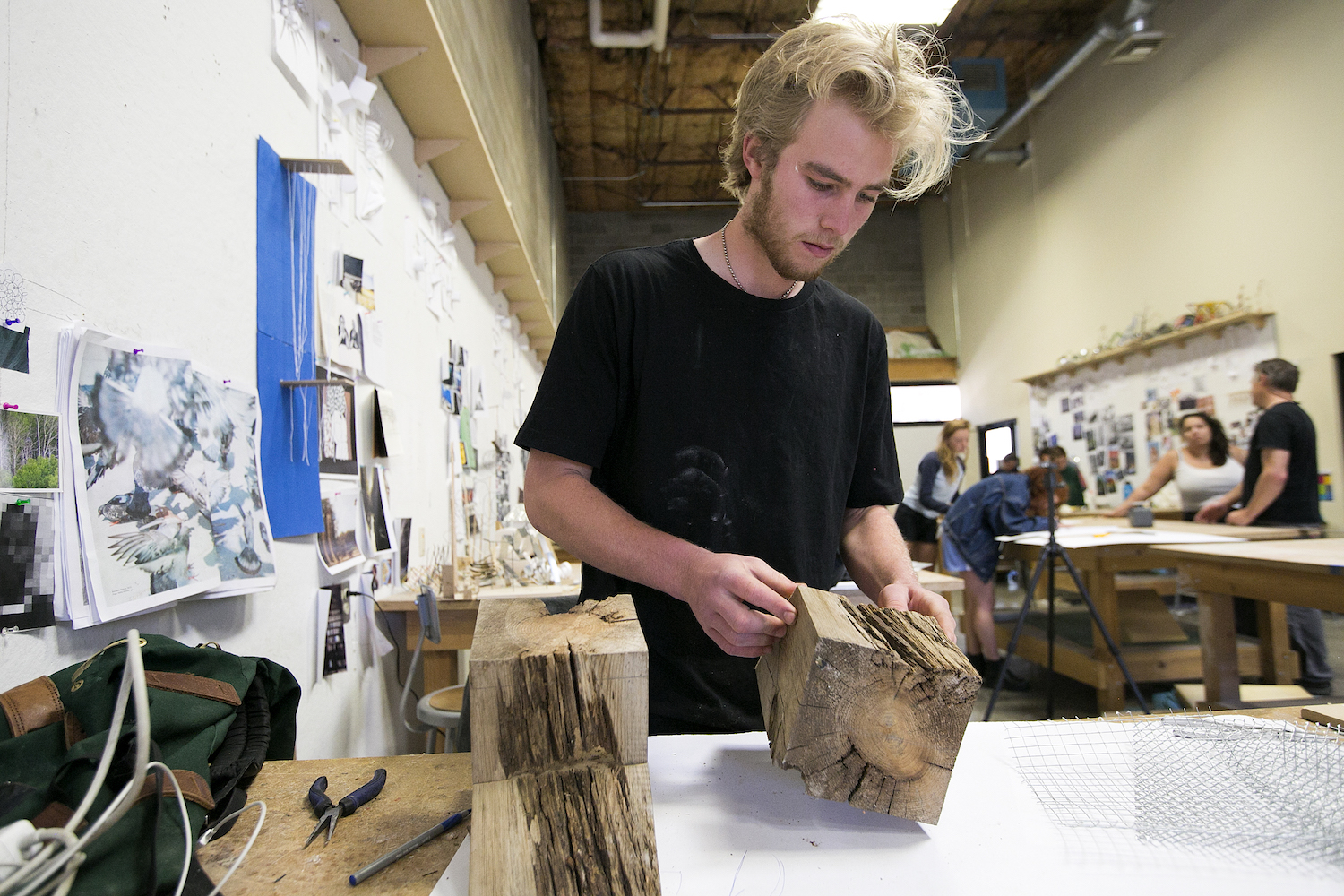 Start here
The Block Plan channels a dynamic campus-wide rhythm where each three-and-a-half-week block will keep you on your toes. Colorado College is unlike anything you've experienced before, but don't worry, we'll help you get the hang of things.
You'll begin your academic endeavor with something we call First-Year Program (FYP), a cornerstone of our curriculum. Your first two blocks will be distinctive and intimate, as you delve in with 15 other first-year students, enjoying and adjusting to in-depth critical thinking, analytic discussion, and intensive writing.
You might find an unexpected interest while fulfilling an all-college requirement, designed to guide your academic choices and push you to immerse yourself across multiple disciplines.
When in doubt, discuss your hopes for the future with your academic advisor and FYE mentor.
An example of a First-Year Block Plan schedule from the 16-17 academic year:
1-2: Comparative Literature — 100 Introduction to Comparative Literature
3: Philosophy 247 — Aesthetics
4: French 316 — Topics in French Culture (taught in English): The Discipline of Love
Half Block: Economics 111 — Personal Financial Planning
5: History 244 — Black People in the US since the Civil War
6: Mathematics 110 — Mathematical Explorations: Cryptography
7: Computer Science 115 — Computational Thinking
8: Art History 255 — The Art of Japan
Your schedule could look something like this or completely different! Be sure to explore all your options.
<!div class="col-12">
<!/div> <!div class="col-12">
<!/div> <!div class="col-12">
<!/div>