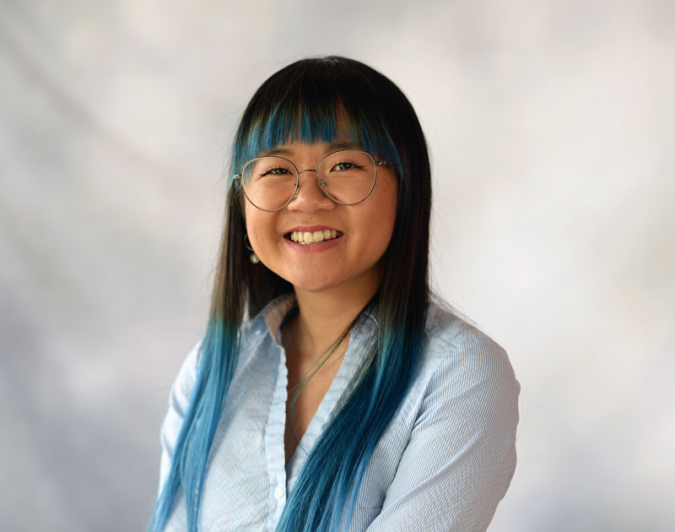 When Thuy Dang '19 arrived on the Colorado College campus, she was prepared for the rigorous demands of academic life. She had graduated from the Preuss School UC San Diego - a unique charter middle and high school for low-income students who strive to be the first in their families to graduate from college.

"My school required that all of our classes be either AP [Advanced Placement] or honors so there's a high level of rigor that we were expected to meet," Dang says.

Dang, who is majoring in education and minoring in both political science and race, ethnicity, and migration studies, applied to CC through QuestBridge. The nonprofit organization partners with Colorado College and other schools to find opportunities for high-achieving underserved students.

Attracted by the Block Plan and small school size, Dang was excited to be admitted, and has since become active in the Asian Student Union and as an intern in the Butler Center.

Scholarships Provide Opportunities
During her time at CC, she has received the Elizabeth C. McAllister Scholarship and the Minerva Literary Society Scholarship.

"I think it's important for donors to support scholarships at CC because it provides opportunities that a lot of students wouldn't have otherwise, and these opportunities are things that can be life changing not only in your career or your academic path, but also in the passions that you create," she says.

Research and Student Teaching Boost Confidence
The ability to conduct research and participate in hands-on field work has set CC apart from other colleges she might have attended. For example, she is conducting research on Dispositions for Culturally Responsive Pedagogy with Assistant Professor of Education Tina Valtierra through a grant funded by the Summer Collaborative Research program.

Additionally, Dang took part in a Block 8 class that allowed her to do 45 hours of student teaching in a fourth-grade class at Mountain Vista Community School in Colorado Springs' Harrison School District. At the beginning of the block, she graded papers and tutored students during class, but by block's end she had planned a lesson and taught a class herself.

"It definitely boosted my confidence in the classroom and in my ability to build relationships with my students. And, it reinforced my belief that everyone in the field of education should be a classroom teacher for at least a little bit to really understand what it's like," Dang says.