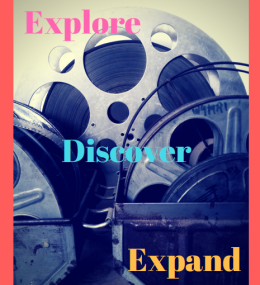 DVD of the MONTH:

October 2018
Don't Tell Anyone (No Le Digas a Nadie)
This documentary about Angy Rovera won a 2015 Peabody Award. Angy Rivera lived for 20 years in the USA as an undocumented person at the start of this film. The film follows her path as she becomes an activist for immigrants when she began writing a popular advice column called "Ask Angy". It also shows her proceeding through the process of obtaining a UVisa, a visa for "victims of certain crimes who have suffered mental or physical abuse and are helpful to law enforcement or government officials in the investigation or prosecution of criminal activity".
---
September 2018 -Showing Roots
Two women, played by Uzo Aduba and Maggie Grace, look to integrate the 'right' and 'wrong' sides of the tracks of their small southern town. Set in 1977, these young women - one white, one black - forge an unlikely friendship that sparks a journey of independence and self-discovery that ultimately results in the discovery of the perfect hairdo.

---
Ask for these films at the Circulation Desk.
Come back in November to find out the movie for that month.
Check out other dvds at Tutt Library now.