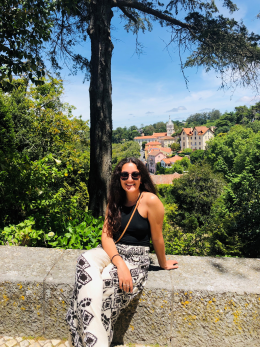 Feminist & Gender Studies is proud to announce that Dorsa Djalilzadeh (Feminist & Gender Studies and Political Science '18) recently became Executive Operations and Development Coordinator at The Feminist Press!
The Feminist Press is "an educational nonprofit organization founded to advance women's rights and amplify feminist perspectives. FP publishes classic and new writing from around the world, creates cutting-edge programs, and elevates silenced and marginalized voices in order to support personal transformation and social justice for all people."
Dorsa will be responsible for daily operations, fundraising, and managing the Board of Directors.